Rare Earth Metals
Breaking the Rare-Earth Monopoly....read more

Diesel Engines
Engine Builders Roll Out Models to Meet 2011 Standards.... read more

Diesel Engines 2
Cleaner Industrial Power......read more

Slurry Puimps
Spotlight on Slurry......read more






To update your details or renew your current print subscription or to receive your own edition of the print version of E&MJ -

CLICK HERE

The Changing Face of Prosperity


Measured by almost any popular yardstick, 2010 has been a good year for the global mining industry. Market prices for precious metals, certain base metals and some industrial minerals settled into a zone that extended from comfortably profitable at one end of the spectrum to vertigo inducing at the other, and there are few economic indicators pointing to any immediate change in the status quo.
Following the economic collapse of late 2008-2009, the mining industry has embarked on a steady, if unspectacular recovery cycle largely driven by commodity demand from sources other than OECD nations. Rising from a foundation based on emerging BRIC nation economies—Brazil, Russia, India and of course, China—this expanding appetite for metals and minerals is unlikely to abate......... read more

Russ Carter, Managing Editor

| | |
| --- | --- |
| NEWS | |

Fortescue Investing $8.4B to Expand Iron Ore Production
Fortescue Metals has approved capital expenditures totaling $8.4 billion to expand its iron ore production in Western Australia from 55 million to 155 million mt/y over a period of 30 months. The expansion and spending are divided into three work programs: 1) expansion of port and rail facilities, budgeted at $4.6 billion; 2) expansion of existing mines, budgeted at $1.5 billion; and 3) development of the new Solomon mining area, which will include two mines, budgeted at $2.3 billion......... read more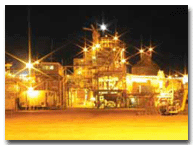 JV Partners Get Approval for Tropicana Gold Project


AngloGold Ashanti reported on November 11 the Tropicana gold project in Western Australia has been approved by the boards of AngloGold Ashanti and Independence Group NL. AngloGold Ashanti has a 70% interest in the project, which is located 330 km east-northeast of Kalgoorlie in WA, and Independence Group has 30%. The approved project will produce 3.45 million oz of gold over a 10 year mine life at a cash cost of A$710–$730/oz (US$696/oz–$715/oz). In the first three years of operation....... read more

Top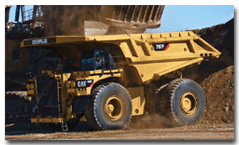 Cat Adding Bucyrus to its Product Payload for $8.6B


In a move that took the mining equipment sector—as well as investment analysts— by surprise, Caterpillar Inc. announced on November 15 it had entered into an agreement to acquire fellow mining supplier Bucyrus International for an outlay of $7.6 billion. The acquisition, said Caterpillar, will position the company to capitalize on what it sees as a robust longterm outlook for commodities-driven rapid growth in emerging markets..... read more

Top
Coeur Receives Approval for Rochester Expansion


Coeur d'Alene Mines announced in late October 2010 the Bureau of Land Management has issued a positive Decision Record (DR) that will allow Coeur's Rochester mine in Nevada to extend silver and gold mining operations by several years, with new production ounces expected to be recovered beginning in the fourth quarter of 2011. Work on construction of a new leach pad and related infrastructure is expected to begin in the first quarter of 2011. Capital costs are estimated to total about $29 million in 2011 and $38 million over the life of the project..... read more
| | |
| --- | --- |
| AROUND THE WORLD - USA & CANADA | |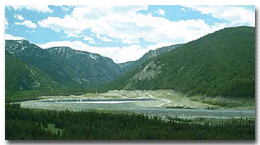 Stillwater Mining Moves Ahead with Additional PGM Resource Development


Stillwater Mining is proceeding with two mine resource delineation and development projects along the Stillwater Complex at its mining operations in southern Montana. Both projects lie within the boundaries of existing mining permits, and each will initially be serviced from existing mine infrastructure. The Graham Creek project will probe the Stillwater Complex immediately to the west of the company's East Boulder mine, while the Blitz project will undertake a similar task to the east of its Stillwater mine. Based on indications from historical surface delineation drilling in these areas, the company views both projects as having a high probability of significantly adding to its..... read more
Taseko's Prosperity Project Denied Development Approval


Taseko Mines reported on November 2 Canada's Federal Minister of Environment had withheld authorization for the company to proceed with its Prosperity open-pit gold-copper mine project, "as proposed," 125 km southwest of Williams Lake, British Columbia. "Once the company has had the opportunity to fully evaluate and understand the process whereby the federal government came to that conclusion, contrary to the Provincial government decision, we will be in a better position to evaluate our options," the Taseko statement said.... read more

Top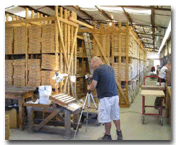 Nevada Copper Initiates Pumpkin Hollow DFS


Nevada Copper has initiated a definitive feasibility study (DFS) of its Pumpkin Hollow copper project, 8 miles southeast of Yerington, Nevada. Tetra Tech is leading the study, and other consultants may be included in specialist roles for DFS oversight. Nevada Copper based its decision to proceed to a DFS on the success of its delineation drilling program and substantial progress made in feasibility-related engineering studies. The DFS will evaluate alternative project development options that.... read more
| | |
| --- | --- |
| AROUND THE WORLD - Latin America | |
Ventana Reports Positive Scoping Study for La Bodega, Receives Unsolicited Bid


On November 8, Vancouver-based Ventana Gold Corp. released the results of an initial, independent, NI 43-101 compliant mineral resource estimate and scoping study for its 100%-owned La Bodega gold project in northern Columbia. Subsequently, on November 17, the company reported Brazil's EBX Group, which currently holds about a 20% interest in Ventana, had announced its intention to proceed with an unsolicited bid for all of Ventana's shares…… read more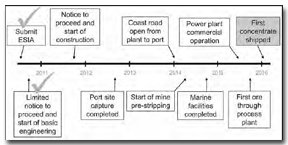 Inmet Awards Major Contract for Cobre Panama Development


Inmet Mining, through its subsidiary Minera Panama SA, has awarded a contract for engineering, procurement and construction management services for its Cobre Panama project to a joint venture led by SNC-Lavalin Group (70%), with partners GyM SA (15%) and Techint International Construction Corp. (15%), to provide basic engineering for the project. The initial phase of the contract covers basic engineering for all facilities except the power plant and is expected to require about a year to complete. The power plant is being developed under a separate agreement with GDF Suez Central America…. read more

| | |
| --- | --- |
| AROUND THE WORLD - Australasia | |
Two-pronged Approach for NSW's Mineral Hill Restart


Kimberley Metals has decided to adopt a dual track approach to re-development of the Mineral Hill mine in western New South Wales in order to minimize the time to initial production which is targeted for mid-2011. The dual track approach will see simultaneous development of the Pearse openpit gold/silver mine and the Parkers Hill underground copper mine. Ore from both mines will be processed at the existing Mineral hill process plant, for which refurbishment is well under…. read more



Xstrata Expanding George Fisher Production


Xstrata Zinc is proceeding with an A$274- million expansion of its George Fisher underground mine in Mount Isa, Queensland, following receipt of approvals from the Xstrata plc Executive Committee and the government of Queensland. The expansion will increase the mine's production rate from 3.5 million mt/y to 4.5 million mt/y and will create jobs for an additional 250 contractors during construction and 120 permanent employees in mine operations. The project is scheduled to be on line by mid-2013. The George Fisher expansion involves the development of a second  …. read more

Top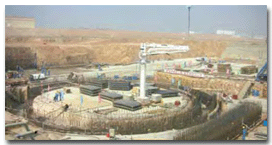 Cameco Will Supply Uranium to China Guangdong Nuclear
Cameco announced in late November 2010 it signed an agreement with China Guangdong Nuclear Power Holding Co., Ltd. (CGNPC) to supply 29 million lb of uranium concentrate to CGNPC under a long-term agreement through 2025. CGNPC currently operates three nuclear power stations in China, has 14 nuclear additional units under construction (more than 17,000 MW of nuclear capacity), and is commencing preliminary work on another nine units. The company expects to have more than 50,000 MW on line by 2020…. read more

Ma'aden and Alcoa Advance Ras az Zawr Aluminum Project
Ma'aden, the Saudi Arabian mining company, and Alcoa have poured the first concrete for the Middle East's first fully integrated aluminum smelter and food-grade can-sheet rolling mill at Ras az Zawr in the Eastern Province of Saudi Arabia. The construction landmark came in late October 2010, 10 months after the two companies signed agreements to establish the project. First production from the smelter and rolling mill is scheduled for early 2013. Initially, the smelter will produce 740,000 mt/y of primary metal. The rolling mill will…. read more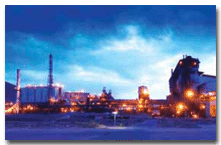 Xstrata Expanding Lion Ferrochrome Smelter in South Africa


Xstrata plc has approved development of the second phase of its Lion ferrochrome complex near Steelpoort in Mpumalanga province, South Africa. The expansion will involve construction and commissioning of a 360,000-mt/y capacity smelter and will increase the Xstrata-Merafe chrome venture's total ferrochrome capacity to more that 2.3 million mt/y. In announcing the expansion, Xstrata said the Lion project had met all of the …. read more

Freeport, DRC Wrap Up Tenke Fungurume Contract Review
The government of the Democratic Republic of Congo (DRC) and Freeport- McMoRan Copper & Gold announced on October 22 successful conclusion of a prolonged review of Tenke Fungurume Mining's (TFM) contracts. TFM was owned 57.75% by Freeport, 25.75% by Lundin Mining and 17.5% by the DRC state mining company, Gécamines. Following the review, TFM's key fiscal terms will continue to apply, including a 30% income tax rate, 2% mining royalty rate and 1% export fee. TFM agreed to several additional …… read more

Top
| | |
| --- | --- |
| THIS MONTH IN COAL | |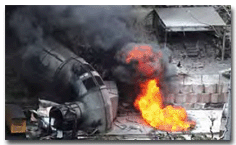 Work Continues to Extinguish Fire at Pike River


Miners are placing a temporary seal on the Pike River portal after 29 miners perished in a series of mine explosions, the first of which occurred on November 19, 2010. The current plan is to use a Gorniczy Agregat Gasniczy (GAG) jet engine to inject inert gas into the mine to extinguish the mine fire. A fourth, significant explosion occurred at Pike River on November 28. No one was injured. This explosion follows a less violent third explosion on 26th and appears to have been stronger than the second explosion that occurred on the 24th …. read more

Blankenship Announces Retirement


Don Blankenship, the embattled Massey Energy chairman and CEO, announced his plans to retire in early December. Baxter F. Phillips Jr., president of Massey Energy, will succeed Blankenship as CEO. Blankenship has led Massey Energy as Chairman and CEO since 1992, and he's been with the company since 1982. "After almost three decades at Massey it is time for me to move on," Blankenship said. An outspoken U.S. coal industry executive, Blankenship routinely went toe-to-toe with environmental activists and organized labor. He used his clout (and his money) to affect change in regional politics …. read more

Thiess Secures Indian Coal Project
Thiess won a $5.5 billion mine development and coal mining contract in India. The company will develop and operate the greenfield Pakri Barwadih coal mine for NTPC Ltd. which is a Government of India enterprise and the nation's largest electricity generator. This contract is one of the largest ever awarded by NTPC. Pakri Barwadih will be the first of six mines NTPC intends to develop to provide low cost coal for its power stations. Thiess will execute the project through its 90% owned Indian joint venture company Thiess Minecs. The other 10% is held by…. read more
| | |
| --- | --- |
| FEATURE - Rare Earth Metals | |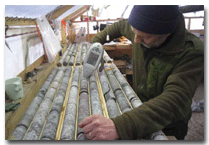 Breaking the Rare-Earth Monopoly
A look at the rare-earths industry, and current developments aimed at reducing dependence on Chinese exports

By Simon Walker, European Editor

As the residents of any town where a major supermarket has killed off all of the small independent stores will confirm, there can be significant disadvantages in having to rely on a single supplier. Even worse, should that supplier later decide to close its doors and move elsewhere, the citizens are up the proverbial creek, with no alternative source for their day-to-day needs……. read more

| | |
| --- | --- |
| FEATURE - Diesel Engines | |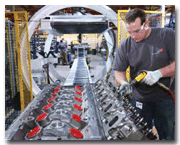 Engine Builders Roll Out Models to Meet 2011 Standards


Manufacturers have been redesigning, repackaging and updating their mid-range off-road diesel lineups to meet stringent new emissions limits

By Russell A. Carter, Managing Editor

For manufacturers of diesel engines used in off-road applications, the past few years have been a time of preparation, validation— and reassurance. The handful of major engine suppliers deeply involved in mineequipment diesel power used most of 2009 as well as the rapidly expiring 12 months of 2010 as a runup period to introduce, certify and implement production plans for models in the power ranges covered by stringent new emissions standards scheduled to take effect on the first day of 2011. The driving force behind all of this activity is the tiered series of diesel emissions regulations initiated 13 years ago..... read more

Top
| | |
| --- | --- |
| FEATURE - Diesel Engines 2 | |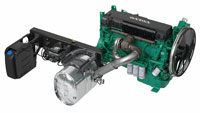 Cleaner Industrial Power


Volvo Penta, part of the Volvo group, provides an overview of its 2011 engine ranges.

By Simon Walker, European Editor

"Quality, safety and environmental care are our core values and they are an integral part of our offering. The latest advances in engine technology are used to ensure that the engines meet existing and future emission legislation, as well as customers ever increasing demands for low cost of ownership", says Giorgio Paris, vice president at Volvo Penta and head of the industrial power division. "We want to give our customers cutting edge technology and ease of installation. Our commitment is usually long-term, where we and the OEM enjoy a mutually beneficial development", Paris says.  All Volvo Penta manufacturing units are certified to ISO 14001 …... read more

| | | |
| --- | --- | --- |
| | For more companies with products in the Engines market - Go Here | |
| | |
| --- | --- |
| FEATURE - Slurry Pumps | |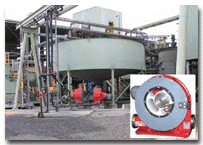 Spotlight on Slurry



Plant operators, pump suppliers and researchers continue to pursue higher efficiency and reliability in slurry transport applications

By Russell A. Carter, Managing Editor

In the mining industry, time is money—and so is water. And unscheduled downtime is big money lost. When it comes to pipeline transport of fluids and other materials involved in mining applications, such as slurries, viscous liquids, reagents or concentrates, the longer a pump can operate without maintenance or failure, the better. And the less water a plant operator needs to add, pump or remove during a process also generally translates into lower operating costs. Consequently, the pursuit of ever-more cost-efficient pumping technology is a constant source of interest to miners, a fertile landscape for researchers and a financially attractive business sector for consultants, engineering companies and related enterprises..... read more

Top

| | | |
| --- | --- | --- |
| | For more companies with products in the Pumps market - Go Here | |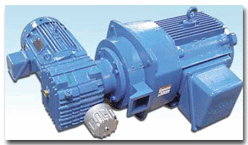 New Drive Offers Dependable High-Torque Operation at Low Speeds


Force Control Industries' Two Speed Drive is designed for applications up to 30 hp that require a high turndown ratio while maintaining high torque. Unlike variable speed motors that lose torque or develop heat problems at very low speed, the Two Speed Drive eliminates those problems with secondary speeds as low as 60:1 while still maintaining full torque continuously. This drive includes a brake motor with a low-speed drive built in, providing precise low-speed control with continuous …. read more
Wheel Loader Bucket Weigh System


Finnish supplier Tamtron has introduced the Pro+ load weighing system for wheel loaders. Features include a choice of load-data transfer methods including online or by USB thumb drive. A newly designed, larger display and backlighted ergonomic keyboard are standard on the system, as is a security setup that requires entry of a personal PIN code for system activation. The Pro+ system is available in three versions: The Pro+ 100, Pro+200 and Pro+ 300 Internet…… read more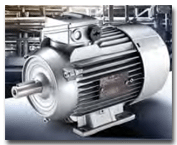 Motor Frame Sizes Provide Enhanced Energy Efficiency


Siemens Drive Technologies is supplementing its energy-efficient IEC lowvoltage motors with two new frame sizes for the aluminum line and has also increased power ratings on its cast-iron motors. Siemens now offers the threephase asynchronous motors of the 1LE1 series in frame sizes 80 and 90 as well as 100 to 160. These new motors with aluminum housings are available as 2- and 4-pole versions. Their rotatable terminal box can be set to any angle…. read more

Top

Pull-on Boot Accessory Improves Traction


Ergodyne's Trex 6310 ice traction device is an adjustable one-piece boot and shoe accessory that features replaceable steel studs and an aggres- sive tread pattern that give workers improved grip and stability on ice, snow and other slippery surfaces. Made out of stretchable rubber, the Trex 6310 provides easy on/off and remains flexible in the most extreme environments. The 6310 also features an adjustable elastic cord to cinch tight for a customized and secure fit over  .…… read more
Geophysical Information Management System


Geosoft has introduced a packaged solution for Geophysical Exploration Information management. According to the vendor, its geophysical Exploration Information Management Solution (EIMS) bundles Geosoft professional services, which leverage the company's experience with geophysical workflows, and its DAP Server technology, which is designed to organize and distribute large geophysical and exploration datasets, into a solution that can be scaled to exploration companies of all sizes. The Geosoft solution enables organizations…. read more



High-efficiency Particulate Filters for Industrial Boilers


Tri-Mer Corp. designed its UltraCat Catalyst Filters to provide up to 95% NOX removal at the usual operating temperatures of most industrial boilers. Dioxins are also destroyed by the catalyst at 97%–99% efficiency. Along with high NOX and dioxin removal, UltraCat filters capture particulate to low levels of less than 0.001 grains/dscf (2 mg/Nm3). For efficient control of SO2, HCl, and otheracid gases, the UltraCat system incorporates dry sorbent injection using sodium bicarbonate…. read more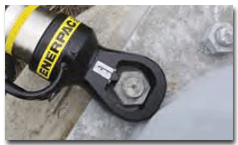 Nut Splitters Designed for Performance and Reliability


Enerpac says its NS Series of nut splitters are specially designed to suit standard ANSI B16.5/BS1560 flanges, and feature nickel-plated cylinder bodies for excellent corrosion protection and improved durability in harsh environments. Heavily corroded and weathered nuts can be quickly split and removed. Interchangeable heads are available to provide flexibility and the single-acting, spring return for double-acting operation allows the splitter to be used with a variety of hydraulic power sources  .…. read more

Top

Hose Products for Saturated Steam Transport


ContiTech Fluid Technology has expanded its range of hoses for transporting saturated steam with introduction of its Dampf Trix 5000 and Dampf Trix 6000 products. Dampf Trix 6000 is designed with heat-resistant EPDM inner and outer layers that allow the hose to transport saturated water steam at 210°C at 18 bar, and up to 220°C at 23 bar for short periods of time. Two galvanized tensile members add to the hose's corrosion resistance, and optimization of materials has improved the popcorning resistance of the hose's inner layer. Dampf Trix 5000 is made of high-strength aramid….read more
FEBRUARY 27–MARCH 2, 2011: SME Annual Meeting & Exhibit, Denver, Colorado, USA Contact: Society for Mining, Metallurgy, and Exploration; Tel: 800-763-3132; E-mail: jones@smenet.org; Web: www.smenet.org
MARCH 22–26, 2011: ConExpo-Con/Agg, Las Vegas, Nevada, USA Contact: Association of Equipment Manufacturers; Tel: 800-867-6060; E-mail: info@conexpoconagg.com; Web: www.conexpoconagg.com
March 30-31 Global Mining Water Management Initiative, Las Vegas, USAContact: Jane Thomas; Tel: +1 (800) 721 3951; E-mail: info@american-business-conferences.com; Web: www.mining-water-management.com
APRIL 4–8, 2011: Asia Mining Congress 2011, Marina Bay Sands, Singapore Contact: Christine Foo; Tel: 65 63222793; Fax: 65 62263264; E-mail: christine.foo@terrapinn.com ;
APRIL 5–9, 2011: SMOPYC, International Show of Public Works, Construction and Mining Machinery, Zaragoza, Spain Contact: Alarcón & Harris; Tel: 34 91 415 30 20; Fax: 34 91 415 30 20; E-mail: info@alarconyharris.com; Web: www.smopyc.com
MAY 4–6, 2011: Arminera, Buenos Aires, Argentina. CAEM; Tel: (54-11) 4313-1652, (54-11) 4313-9331; Fax: (54-11) 4313-9328; E-mail: info@caem.com.ar; Web: www.arminera.com.ar
MAY 15–18, 2011: Haulage & Loading, Litchfield Park, Arizona, USA Contact: Tanna Holzer; Tel: 303-283-0640; E-mail: tholzer@mining-media.com; Web: www.mining-media.com
JUNE 21–23, 2011: Longwall USA, Pittsburgh, Pennsylvania, USA Contact: Tanna Holzer; Tel: 303-283-0640; E-mail: tholzer@mining-media.com; Web: www.mining-media.com
For a full calendar of mining industry conferences and events - click here
| | |
| --- | --- |
| WHO'S MOVING WHERE | |

Sundance Resources Ltd. has appointed Giulio Casello managing director and CEO.
Linc Energy Ltd. has appointed Brook Burke company secretary. Current company secretary Craig Ricato has been appointed an executive director of the company. The company also appointed Oliver Yates acting chairman. Brian Johnson recently retired from the position.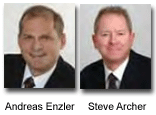 Normet has appointed Andreas Enzler vice president of business development and marketing. He will be based in Switzerland. Normet Canada Ltd. has appointed Steve Archer general manager.

Superior Industries has appointed Tom Hesse conveyor components territory manager in Canada.

Topcon Positioning Systems has appointed Jason Killpack director of strategic partnerships.
About - providing an abreviated version of the current print edition of E&MJ, WOMP is distributed throughout the world to decision makers in the global mining industry, the last week of every month.

Subscribe to E&MJ - To receive your own copy of the print edition of E&MJ, click here , and complete your details. E&MJ is available free of charge to qualified readers.

Contact - if you have views, opinons or comments or editoral that you would like to submit, we would be delighted to hear from you - click here

Top