Automated Blasthole Drillling
Fully Automated Balsthole Drilling becomes a reality.......read more

Drilling & Blasting
Optimizing the Rotary Drill String.... read more

High Pressure Grinding
Perfecting Hard Rock High Pressure Grinding Performance......read more

Diesel Technology
High-horsepower Diesel Design Revs Up to Meet Tighter Emissions Standards......read more

Sustainable Development
Sustainability in Nickel Projects: 50 Years of Experience at Vale Inco......read more






To update your details or renew your current print subscription or to receive your own edition of the print version of E&MJ -

CLICK HERE

Leaders Need to Reset Priorities

- As this edition of E&MJ was heading to press, world leaders were starting to gather for a climate summit in Copenhagen. Aside from the sad state of the global economy, what will make this meeting different than previous ones is that it appears that the wheels are coming off the global climate change bandwagon. Carbon taxes are becoming increasingly unpopular with businesses and taxpayers. Many view carbon taxes as more of a much-needed revenue stream for the government than a method of improving the environment. Guess who pays the price? Last year, when most of the world saw 30% or more of its wealth evaporate......... read more

Steve Fiscor, Editor in Chief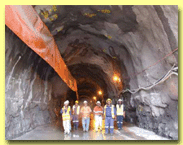 PNG Exploration and Development Activity Accelerates - Editor's note: Frequent E&MJ contributor Magnus Ericsson, president and co-founder of Stockholm, Swedenbased Raw Materials Group, recently provided this exclusive report on the current status of mining and exploration activity in Papua New Guinea.] The Papua New Guinea (PNG) Chamber of Mines & Petroleum held its biannual Mining & Petroleum Seminars in Port Moresby from October 27–30, attracting record attendance of more than 300 participants. It seems apparent from the attendance......... read more
Ecuador Enacts New Mining Law

- President Raphael Correa of Ecuador signed the country's new mining law during mid-November. The new regulations, which have been circulating in draft form for some time, will provide a framework for exploration and mine development in the future. Enactment will add a higher level of certainty to the investment climate for mining companies pursuing projects in the gold rich country (April 09 E&MJ, p. 12). Several companies, including Kinross, Iamgold and Corriente Resources, are planning new and substantial gold/silver and copper mines in Ecuador....... read more

Top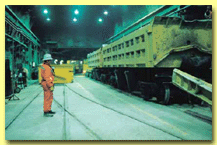 Codelco Awards $83M Contract for Chuqui UG Feasibility

- Codelco has awarded an $83-million contract to Hatch for a feasibility study and basic engineering work for its Chuquicamata Underground project in northern Chile. The underground mine is currently envisioned to produce about 140,000 mt/d. Codelco estimates total costs to develop the project at about $2 billion. The Hatch contract represents Codelco's largest-ever feasibility engineering project. The feasibility and basic engineering work are expected to take about 36 months to complete, with project construction..... read more

Top
Aurizon Advances Joanna Project to Final Feasibility

- Aurizon Mines has received a positive, NI 43-101 compliant pre-feasibility study for its Joanna project, 20 km east of Rouyn-Noranda, Quebec, and is proceeding to final feasibility. The proposed 8,500-mt/d openpit operation would produce an average of 110,000 oz/y of gold over a mine life of 8.3 years. Life-of-mine gold recovered would total 887,000 oz. Pre-production capital costs are estimated at C$187 million. BBA Inc. prepared the Joanna pre-feasibility study, with contributions from other engineering firms and consultants, and has been commissioned by Aurizon to prepare the final.... read more
Avanti Redeveloping Kitsault Moly Mine

- Avanti Mining has released the results of a positive NI 43-101 preliminary prefeasibility study for redevelopment of the Kitsault molybdenum mine 140 km north of Prince Rupert, British Columbia, and has initiated a bankable feasibility study targeted for completion during the fourth quarter of 2010. The feasibility study will include open-pit optimization, additional field investigations and metallurgical testwork, a roaster trade-off study, and bi-product lead and silver recovery metallurgical work. Permitting, marketing and financing..... read more
HudBay Restarting Chisel North

- HudBay Minerals announced at October 30, 2009, that it was restarting operations at its Chisel North mine and concentrator in Snow Lake, Manitoba, effective immediately, with full production expected in the second quarter of 2010. The restart is expected to provide 30,000 mt/y of zinc concentrate feed to HudBay's Flin Flon, Manitoba zinc plant. Among other considerations, HudBay said, restarting this source of zinc concentrate for processing at Flin Flon will be more economical than purchasing third-party concentrates. Capital costs of the restart are expected to total about C$7 million.... read more

Top
Cameco Resumes Dewatering at Cigar Lake

- Cameco Corp. announced in late October 2009 that it has resumed dewatering of underground development at the Cigar Lake uranium project in northern Saskatchewan. On August 12, 2008, an inflow on the mine's 420-m level forced suspension of dewatering of earlier flooding that started in October 2006 at a different location in the mine. Mine development at Cigar Lake is primarily between the 465-m and 500-m levels. The original flooding in October 2006 occurred in a development drift on the 465-m level. Mine development has been halted since that time.... read more
| | |
| --- | --- |
| AROUND THE WORLD | Latin America |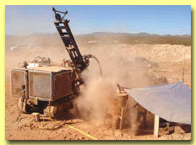 Goldcorp Acquiring Canplats Resources

- Goldcorp announced in mid-November that it will acquire Canadian exploration company Canplats Resources and its Camino Rojo project, located 50 km southeast of Goldcorp's Peñasquito mine in Zacatecas, Mexico, in exchange for Goldcorp shares valued at about C$238 million. Camino Rojo's 3,389- km2 land position includes the Represa deposit, which has reported measured and indicated resources of 3.4 million oz of gold and 60.7 million oz of silver. Inferred resources total 555,000 oz of gold and 7.6 million oz of silver…… read more
Rio Tinto, Codelco Create Tech Alliance

- Rio Tinto and Codelco have formed a mining technology development alliance, Río de Cobre, to jointly pursue next-generation copper mining and processing technology development. The objective of the alliance is to deliver safer, more energy-efficient, and lowercost production from both current and next-generation surface and deep underground mines while operating with a lower overall environmental impact. The alliance will be governed by an independent chair and vice chair…. read more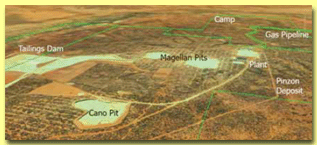 Ivernia Restarting Magellan Lead Mine

- Ivernia Inc. is working toward a February 2010 restart of mining and processing operations at its Magellan open-cut lead carbonate mine and concentrator located about 30 km west of Wiluna in the Midwest region of Western Australia. The mine and plant have been on care and maintenance since April 2007, when operations were suspended as a result of environmental problems arising from the shipping of its bulk lead concentrates through the port of Esperance…. read more



Galaxy Starts Construction at Mt. Cattlin Lithium Project

- Galaxy Resources, a junior company based in West Perth, Western Australia, has started construction of its Mt. Cattlin lithium project, 2 km north of Ravensthorpe in southern Western Australia. The hard rock spodumene mine and concentrator are designed to produce 137,000 mt/y of 6% Li2O spodumene concentrate. Construction began in early November 2009 and is scheduled for completion during the third quarter of 2010…. read more

Top
MMG Moves Ahead on Sepon Copper Expansion - Victoria, Australia-based Minerals and Metals Group (MMG) announced in early November a restart of its commitment to develop three major projects, including $60.4 million to expand production capacity at the Sepon copper operations in Laos; $3.7 million for design and construction of a flotation desliming circuit at Sepon to improve pyrite recovery; as well as $24 million to design and construct a new tailings storage facility at Golden Grove in Western Australia. The previously announced expansion program was suspended in September 2008 due to economic uncertainty…. read more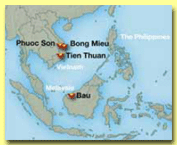 Vietnam Gold Producer to Hit 80K Oz in Late 2010 - Olympus Pacific Minerals reported that it reached record gold production for the month of October at its Bong Mieu gold processing plant in Vietnam. Production for October was 3,133 oz. The plant throughput is now being sourced from the company's two operating underground mines at Phuoc Son and Bong Mieu. The company said the October output is consistent with its 2010 forecast of 40,000 oz/y. Construction of a plant at Phuoc Son has started, with commissioning expected in the fourth quarter 2010, by which time the annualized .…. read more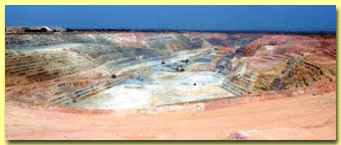 Feasibility Study Will Target Sadiola's Deep Sulphide Ores

- Iamgold reported in early November 2009 that the board of directors of SEMOS, the operating company that owns the Sadiola gold mine in Mali, has approved a $9-million feasibility study of open-pit mining of deep sulphide ores at the property. SEMOS is owned 38% by Iamgold, 38% by operating partner AngloGold Ashanti, 18% by the Mali government, and 6% by the International Finance Corp. (IFC). Iamgold took the lead in re-engineering and updating the pre-feasibility study of deep sulphide ore mining …. read more

Paladin Planning Stage 4 Expansion at Langer Heinrich - Paladin Energy reported in late October 2009 that an extensive in-house study has determined that, based on current mineral resources, production of 9 million lb/y of U3O8 would be an optimum operating rate for its Langer Heinrich mine in Namibia. Paladin initiated a Stage 3 expansion at the mine in mid-year 2009 that is designed to lift the production rate to 5.2 million lb/y of U3O8 by late 2010…… read more

Top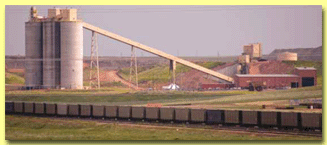 Cloud Peak IPO Raises $741 Million - Rio Tinto reported that it will receive at least $741 million in connection with Cloud Peak Energy Inc.'s initial public offering (IPO) and related transactions. This includes proceeds of at least $434 million from the sale of part of Rio Tinto's interest in Cloud Peak Energy Resources LLC (CPER) in connection with the IPO of common stock and a cash distribution by CPER of $307 million from the proceeds of its debt offering of $600 million. Rio Tinto expects to retain an interest in CPER of up to 48% …. read more
Court Rules for Drummond in Colombian Cases

- In two rulings during early November, a U.S. federal district court in Birmingham, Alabama, dismissed the latest efforts by Colombian plaintiffs, backed by the United Steelworkers and Colombian labor unions, to hold Drummond Co., Drummond Ltd. And certain Drummond employees liable for paramilitary violence in Colombia.…... read more

Top
Fatalities in Chinese Mine Explosion Climb to 108

- The Xinhua News Agency reported that 108 miners died as a result of a gas explosion at the state-run Xinxing mine in Hegang, China, which lies near the Russian border. Chinese authorities blamed crowded conditions, insufficient ventilation and slow rescue efforts for the high death toll from the explosion, which hit before dawn on November 21, 2009. More than 500 miners were underground when evacuation began.…... read more

Top
Automated Blasthole Drilling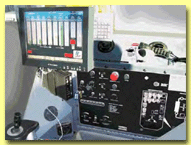 Fully Automated Blasthole Drilling Becomes a Reality


Drill control system that was originally developed to improve fragmentation also allows the operators to avoid dangerous highwalls

By Steve Fiscor, Editor-in-Chief

DAutomation has become the catch phrase for mining technology improvements. While mining engineers around the world work toward full automation in open-pit mining, they discover the site-specific variables that require the machines to think and solve problems. Oftentimes those variables become overwhelming when the entire operation is considered. For some repetitive processes that require consistent performance, such as blasthole drilling, the industry is seeing technology improve by leaps and bounds……. read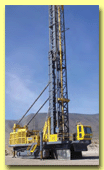 Optimizing the Rotary Drill String


In rotary drilling, careful selection of drill string components is vital to achieve accurate holes, optimal rock fragmentation and operational efficiency—parameters that affect total operational costs

By Rick Meyer

When developing a rotary drilling system, most of the attention is usually given to the drill rig—the capital equipment that requires significant investment and hence a planned payback. The second priority in the system tends to be choice of rotary tricone drill bit. However, to utilize the full power and capacity of the rig and the bit, and at the same time increase service life and productivity, consideration should be given to the entire drill string. The optimal drill string includes a shock...... read

Top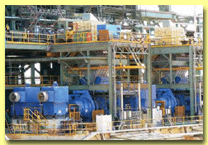 Perfecting Hard-Rock High Pressure Grinding Performance


With high pressure grinding rolls firmly established on the mineral processing map, advocates of this technology are looking to optimize its benefits

By Kyran Casteel, European Editor

Having revolutionized first cement grinding then diamond recovery from kimberlite and later iron ore concentrate and pellet feed filter cake treatment, high pressure grinding roll (HPGR) technology has now proved successful in non-ferrous metal applications. By mid-2008, 35 HPGR units had been installed at diamond mines since 1986, some 42 had been deployed at iron-ore processing operations since 1995 and 35 had been delivered to hard-rock mining companies, mostly since 2004, according to Rene Klymowsky and colleagues …... read more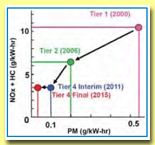 High-horsepower Diesel Design Revs Up to Meet Tighter Emissions Standards



Engine builders are confident they have access to the technologies needed to meet upcoming EPA Tier 4 emissions standards for large, off-highway diesel engines. The challenge will be to implement these systems without degrading engine performance or reliability

By Russell A. Carter, Managing Editor

As 2009 draws to a close, off-highway equipment engine suppliers are gearing up for a new era in diesel design. The world of high-horsepower, off-highway diesels is about to be challenged to an unprecedented degree by what could be called the "three Cs"—compliance, complexity and cleanliness. In order to comply with increasingly stringent emissions standards for offhighway diesels rated 751 hp or higher, engine builders..... read

Top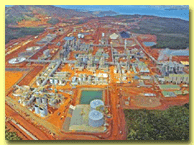 Sustainability in Nickel Projects: 50 Years of Experience at Vale Inco
Looking at the industry's past and present with a view to projecting into the future can be a valuable exercise for executing and maintaining sustainable development

By S.W. Marcuson, J. Hooper, R.C. Osborne, K. Chow and J. Burchell

The first eight years of this century saw rapid growth in the consumption and production of nickel and related commodities. In response to growth in the BRIC countries, especially China, new projects, many in underdeveloped countries, were initiated. Nickel pig iron, produced in aging Chinese blast furnaces, unexpectedly emerged. Simultaneously, scientists concluded that global warming..... read more

Top


Sound Maintenance Practices Protect Fan Investments - Fan reliability is critical in keeping underground operations running smoothly and cost effectively. The repercussions of operating with damaged, worn or outdated equipment can be devastating and can include mine shut-downs, accidents, excessive energy consumption and costly repairs. Conversely, regularly serviced, wellmaintained fans can provide efficient, dependable service for more than 40 years, depending on the application …. read more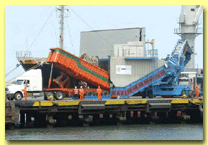 Demand for Shiploading Equipment Rides a Rising Tide - Port mobile-plant specialist B&W Mechanical Handling Ltd. recently reported a double mineral industry success for a unique shiploading solution. The company, part of the Aumund Group, said initial successful commissioning of an installation in Peru by a major mining industry client provided a clear demonstration of how its mobile loading equipment can benefit operators wishing to retain full flexibility within their operation. As a result, said the company, a second South American order has been placed for a shiploading system operated from a fixed conveyor delivery point…… read more

Liebherr Expands R 9250 Hydraulic Excavator/Shovel Range - Following the launch of the R 9250 excavator at bauma 2007 and the presentation of the first shovel version at MINExpo 2008, Liebherr is now making this successful model available with an electric drive unit option. Significant fuel price increases during recent years have led many mining operations to investigate alternative energy sources. In designing this latest option, Liebherr engineers drew upon many years of experience gained from the deployment of the company's electrical excavators worldwide. In particular, experience with the R 9350 Electric has been applied in the development of the R 9250E. The new model supplies a…. read more

Top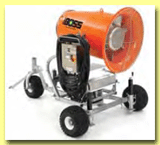 Wider Coverage for Broad Area Dust Control - Dust Control Technology has introduced a 180° oscillation option on its two largest units, effectively quadrupling the coverage area of each machine. The company says it is now able to deliver effective particle control over 80,000 ft2 (7,400 m2) of area from a single location with its flagship model, the DustBoss DB-60, allowing users to cover nearly two full acres with a dust-trapping mist. When equipped with the expanded oscillation option, the revised designs require a change to a center water feed to accommodate the increased range of motion; also installed is a larger motor on the DB-60 or its cousin, the DustBoss DB-45, to handle .…… read more

All-Terrain Heavy-Haul Trailer Innovations - albert Manufacturing has developed another innovation for its line of spread axle trailers. The Equalizer is a nitrogenassisted dampening system that hydraulically transfers loads in all terrains. This suspension system oscillates around a central self-tracking pivot point to provide proportionate weight distribution in each axle grouping, regardless of varying road conditions. Designed as a simple user-friendly system, operators can make easy and quick adjustments, and maintain those settings to maximize loads safely and efficiently. By hydraulically dampening axle movement and controlling load transfer…. read more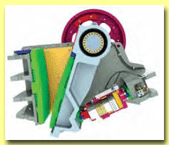 Jaw Crusher has Low Profile, Robust Construction - Telsmith's new Hydra-Jaw Model H2550 has been specifically designed for improved productivity when used as part of a mobile crusher plant. The H2550 features a hydraulic toggle system designed around a heavy-duty hydraulic cylinder customengineered for crushing applications. The FEA-designed H2550 is a low-profile unit with foot mounts located at mid level and a sculpted main frame which reduces overall weight. The crusher features a 25-in. x 50-in. feed opening, along with interchangeable and reversible jaw dies; replaceable toggle…. read more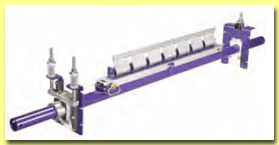 Slide-out Conveyor Cartridge Cleaner for Mining - Flexco says it has developed the mining industry's first true slide-out cartridge cleaner—the MHS, designed for a variety of applications including underground, surface coal, hard rock, power plant and loadout facilities. The MHS cartridge cleaner can slid out from one side of a conveyor or chute wall for inspection or replacement by a single worker in only a matter of minutes. Service also can be done from one side of the conveyor or chute without special equipment or permits. Flexco says the side slide-out design is safer for workers because it doesn't require them to crawl underneath.…. read more

Top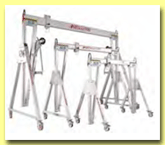 Portable Gantry Cranes Offer Quick Setup, Takedown - Thern, Inc. expanded its selection of portable cranes with the availability of portable aluminum gantry style cranes manufactured by Reid Lifting of Wales, U.K. Reid Lifting Porta-Gantry units feature durable aluminum construction delivering up to 5 tons of lifting capacity in a lightweight, modular assembly. Designed for quick and easy set up and break down to facilitate portability between workstations, the Porta-Gantry is assembled.….read more

Metatarsal Guard for Safety Footwear - The High Performance Foams Division of Rogers Corp. has teamed up with Falcon, a leader in developing safety footwear, to offer a soft, flexible and conforming foam metatarsal guard that exceeds current safety footwear industry standards. The Poron XRD metatarsal guard is featured in the new Falcon M1023 mining boot and replaces existing rigid, inflexible steel or plastic guards. According to the suppliers, Poron XRD technology withstood all tests and wearers can experience the best in protection from a lightweight…. read more
FEBRUARY 4–5, 2010: Processing of Industrial Minerals '10-Istanbul, Istanbul, Turkey. Contact: Barry Wills; E-mail: bwills@min-eng.com; Web: www.min-eng.com/pim10
FEBRUARY 8–10, 2010: SPAR 2010-3D Imaging & Positioning, Houston, Texas, USA Contact: Spar Point Research; Tel: 978-774-1102; Fax: 978-774-4841; E-mail: conference@sparllc.com; Web: www.sparllc.com
FEBRUARY 28–MARCH 3, 2010: 2010 SME Annual Meeting & Exhibit, Phoenix, Arizona, USA Contact: Colorado School of Mines; Tel: 800- 446-9488; E-mail: space@mines.edu; Web: www.inside.mines.edu/Outreach/cont_ed/econeval.shtml
MARCH 7–10, 2010: PDAC2010, Toronto, Canada. Contact: Prospectors & Developers Association of Canada; Tel: 416-362-1969; Fax: 416-362-010; E-mail: convention@pdac.ca; Web: www.pdac.ca
APRIL 12–16, 2010: Expomin, Santiago, Chile FISA S.A.; Tel: 562 530-7000; Fax: 562 530-7272; E-mail: info@fisa.com
APRIL 19–25, 2010: Bauma Mining, Munich, Germany Contact: Messe Muenchen; Tel: 011-49-89-949-1348; Web: www.bauma.de
MAY 7–8, 2010: MineTECH'10, Seminar on Mining Technology - Extraction, Beneficiation for Safe & Sustainable Development, Bhubaneswar, India Contact: Indian Mining & Engineering Journal and IME Journal Readers' Forum; E-mail: i.me.journal@hotmail.com or sjayanthu@rediffmail.com
MAY 24–29, 2010: ALTA Nickel-Cobalt-Copper, Uranium & Gold Conference, Perth, Western Australia. Contact: ALTA Metallurgical Services; Tel: 61 3 5472 4688; Fax: 61 3 5472 4588; E-mail: alantaylor@altamet.com.au; Web: www.altamet.com.au
For a full calendar of mining industry conferences and events - click here
Rio Tinto announced that Kelly Sanders, Kennecott Utah Copper's (KUC) COO, has been promoted to president and CEO. Current President and CEO, Andrew Harding, has been tapped to lead Rio Tinto's global copper product group. Harding will also become a member of the Rio Tinto Executive Committee. He replaces Bret Clayton who has been appointed to a new role as group executive, business support and operations. The new KUC COO is Clayton Walker , formerly KUC vice president of projects and value generation. The company also announced the appointment of David Peever as managing director, Australia, following the resignation of Stephen Creese.

Top
Inmet Mining Corp. announced that Jochen Tilk has been appointed president and CEO. He replaces Richard Ross, current chairman and CEO, who recently announced his retirement.

The U.S. Senate confirmed Joseph A. Main as the Assistant Secretary of Labor for Mine Safety and Health. He will lead the Mine Safety and Health Administration. An advocate for miner's safety and health, Main worked for the United Mine Workers of America for about 30 years. More recently he worked as a mine safety consultant, focusing on research and analysis on prevention of mine accidents and disasters, development of training programs and facilities to prepare miners, rescue teams and emergency responders for mine emergencies, and international mine safety issues.

Rockwell Diamonds announced the appointment of Graham Chamberlain as COO.

Magnus Ericsson , co-founder and senior partner of Raw Materials Group, has been appointed associated professor of mineral economics at one of Europe's leading mining universities, Luleå University of Technology (LTU). His tasks at LTU include building bridges between the technical and economic departments of the university as well as expanding the network of the university in the mining sector globally. He is expected to broaden contacts into the policy arena and to widen the perspective to all parts of the mining cluster. The main focus will be research but Ericsson will also interact with students at all levels. He will continue as senior partner and expert mainly active in iron ore and the Mining for Development initiative.

Jason King has been appointed director–projects, services and after sales for Outotec's Minerals Processing division in Australia.

Normet recently established Normet Canada Ltd. Michael Rispin, vice president of Normet Americas, Inc. and managing director–North America, will serve as president. Dennis Wrixon has been appointed vice president and general manager, Normet Canada.

Chroma Corp. has appointed Mark G. Kaptur senior account manager for the Northeast Territory. He will be responsible for customers from Virginia to Southeastern Canada.
About - providing an abreviated version of the current print edition of E&MJ, WOMP is distributed throughout the world to decision makers in the global mining industry, the last week of every month.

Subscribe to E&MJ - To receive your own copy of the print edition of E&MJ, click here , and complete your details. E&MJ is available free of charge to qualified readers.

Contact - if you have views, opinons or comments or editoral that you would like to submit, we would be delighted to hear from you - click here

Top