Cloud Peak IPO Raises $741 Million
---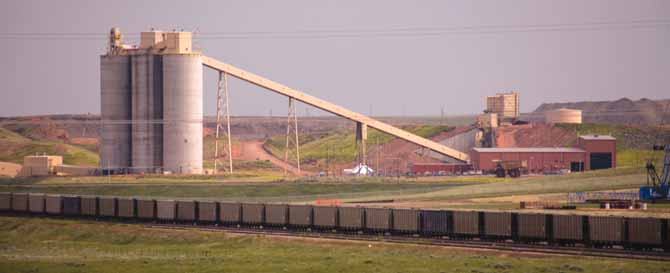 A unit train loads coal at Cloud Peak Energy's Cordero Rojo mine.

Rio Tinto reported that it will receive at least $741 million in connection with Cloud Peak Energy Inc.'s initial public offering (IPO) and related transactions. This includes proceeds of at least $434 million from the sale of part of Rio Tinto's interest in Cloud Peak Energy Resources LLC (CPER) in connection with the IPO of common stock and a cash distribution by CPER of $307 million from the proceeds of its debt offering of $600 million. Rio Tinto expects to retain an interest in CPER of up to 48%.

"The successful pricing of Cloud Peak Energy's debt offering and its fully subscribed IPO has proved that the IPO route was the best option for divesting these assets," said Guy Elliott, CFO, Rio Tinto. "Including the sale of Jacobs Ranch, we will realize proceeds of at least $1.5 billion before tax for assets that were previously part of Rio Tinto Energy America, while retaining a substantial interest in CPER. We continue to make strong progress with our divestment program, realizing considerable value for shareholders."

Cloud Peak Energy is headquartered in Wyoming and is the third largest coal producer in the U.S. The company owns and operates three surface coal mines in the Powder River Basin: the Antelope and Cordero Rojo mines, located in Wyoming, and the Spring Creek mine, located near Decker, Montana.
---
As featured in Womp 2009 Vol 10 - www.womp-int.com