Features

KID CREEK
Xstrata Copper Launches Kidd Creek Expansion Project.......read more

MILL OPTIMIZATION
Mill Optimization: Coarse Grind from Falmouth... read more

FEASABILITY STUDIES
Analyzing the Risk of Bankable Feasibility Studies.......read more

SUSTAINABLE DEVELOPMENT
Incorporating Sustainability into Mining Services......read more






To update your details or renew your current print subscription or to receive your own edition of the print version of E&MJ -

CLICK HERE

Mining Safely and Profitably Requires Intuition and Technical Expertise - This month, E&MJ puts its best foot forward with the largest edition in at least 20 years. With bonus distribution at MINExpo 2008—the world's largest mining exposition—the leading equipment and service providers are reaching out to you through the pages of E&MJ. So, whether you are discovering E&MJ for the first time in Las Vegas or you have been a loyal reader for 40 years, I encourage you to explore the world of mining and mineral processing and let E&MJ help navigate the way.
As the Olympics draw to a close and China begins to restart its factories, the mining industry finds itself......... read more

Steve Fiscor, Editor in Chief

BHP Billiton Reports on Another Record Year - BHP Billiton, the world's largest mining company, reported another year of record revenues, earnings and production for its fiscal year ended June 30, 2008. Revenues climbed to $59.5 billion, up from $47.5 billion in its fiscal 2007, while profit from operations rose to $24.1 billion from $19.7 billion. Annual records were set for BHP's production of copper, iron ore, manganese ore and alloy, alumina, molybdenum and petroleum, and the company reported operating strength.......... read more

Jerritt Canyon Shutdown Catches Industry by Surprise - A sudden and somewhat mysterious shutdown of the Jerritt Canyon gold mine in central Nevada in early August left roughly 400 workers unemployed and unsure about severance pay and health care insurance coverage; state regulators surprised and concerned; and the mine's service and equipment suppliers rushing to protect or recover their assets and to try to collect on outstanding accounts. Approximately 240 workers at the 27- year-old mine owned by Vancouver, B.C., Canada-based....... read more

Top

Lonmin Squares Off Against Xstrata- In a statement issued August 6, 2008, Xstrata said it would make a cash offer of UK£33 per share for Lonmin, the world's third largest platinum producer, valuing Lonmin at about £5 billion ($10 billion). The proposed price represented a premium of 42% to Lonmin's share price of £23.19 at the close of business on the London Stock Exchange on August 5. Xstrata said it would pay for Lonmin shares using cash on hand and bank debt, and that the offer was subject only to finalization of the bank debt necessary to implement it... read more

AngloGold Acquires Inactive São Bento Mine - AngloGold Ashanti has reached an agreement to acquire Eldorado Gold's Brazilian subsidiary, São Bento Gold Ltd., for $70 million in AngloGold Ashanti shares. São Bento's primary asset is the inactive São Bento underground gold mine, which is located in the immediate vicinity of AngloGold's Córrego do Sítio development project in Minas Gerais state. São Bento produced 1.8 million oz of gold from 1986 to January 2007, when....read more

Strike Clouds PotashCorp Outlook - A strike by United Steelworkers union members at PotashCorp's Allan, Cory and Patience Lake potash mines in Saskatchewan, which was not resolved as of press time, took some steam out of the company's near-term outlook. The strike came on the heels of PotashCorp's record first-half 2008 financial performance and an announcement in mid-July that it will invest $1.6 billion to add 2.7 million mt of annual potash capacity at its Allan, Cory and Rocanville mines in Saskatchewan. The strike was over workers' compensation, and as of mid-August, negotiations...... read more

Top

Japanese Metal Trader Sojitz Buys Mt. Hope Moly - General Moly Inc. reported on August 11 that it had signed an off-take agreement with Sojitz Corp., the largest Japanese molybdenum trading company. The agreement provides for the supply of 5 million lb/y of molybdenum for five years, beginning once General Moly's Mt. Hope mine project in central Nevada reaches commercial production levels. The agreement also provides Sojitz the exclusive right to distribute General Moly Technical-grade molybdenum oxide (TMO) in Japan and a non-exclusive right to sell... read more
Cliffs to Expand Production Capacity at Two Iron Ore Mines - Cleveland-Cliffs Inc., the largest North American producer of iron ore pellets, announced in mid-July that it plans to move ahead with expansion projects at its Empire and Tilden mines in Michigan's Upper Peninsula. The project, which requires approximately $290 million of incremental capital investment, is expected to allow the Empire mine to produce at 3 million t/y through 2017 and increase Tilden's production by more than 2 million t/y. This incremental production is expected to result in total equity..... read more

De Beers Launches Its Snap Lake and Victor Mines - James K. Gowans, president of De Beers Canada, and Nicky Oppenheimer, chairman of the De Beers Group, officially opened De Beer's two new Canadian diamond mines in late July 2008. On July 25, the Snap Lake underground mine, located approximately 220 km northeast of Yellowknife, Northwest Territories, became De Beers' first mine outside of southern Africa. On July 26, the open-pit Victor mine in northeastern Ontario became the first producing diamond mine in Ontario.... read

Top

Goldcorp Pays C$1.5 Billion for Red Lake Discovery - Goldcorp and Gold Eagle Mines announced an agreement in late July whereby Goldcorp will acquire Gold Eagle for a combination of cash and Goldcorp shares valued at about C$1.5 billion. "Gold Eagle's principal asset is the world-class Bruce Channel gold discovery, which is situated along the prolific Red Lake trend adjacent to Goldcorp's Red Lake gold mine," Goldcorp said in a statement announcing the agreement. "This transaction will enable Goldcorp to capitalize on its extensive exploration and operations expertise in the Red Lake district and its considerable human.... read more

Rio Tinto Expanding Sixfold at Corumbá - Rio Tinto is investing $2.15 billion to increase capacity at its Corumbá iron ore operations in Mato Grosso do Sul state, Brazil, from 2 million mt/y to 12.8 million mt/y. Two new ports will be constructed to handle the increased tonnage, together with improved infrastructure networks to link a 2,500-km-long, multi-national supply line. The expansion is planned to come into production in the fourth quarter of 2010. Rio Tinto will invest a further $42 million in a feasibility study of a possible…… read more

Protests Delay Dolores Start Up - Minefinders Corp. reported in late July 2008 that protests at its new Dolores mine in Chihuahua, Mexico, would delay the mine's initial gold and silver pour from mid-July until later in the third quarter. On June 9, the company had reported that an illegal blockade established in May by a group of protestors would delay initial Dolores production until mid-July. During the blockade, Minefinders suspended mine operations out of concern for the safety of its employees and contractors…. read more

Top

Positive Pre-Feasibility for Iamgold's Quimsacocha - Iamgold released the results of the prefeasibility study for its 100%-owned Quimsacocha gold project in southern Ecuador in late July 2008. The study outlines an underground mining and processing operation that would produce an average of 202,000 oz/y of gold over a mine life of 7.5 years, including 224,000 oz/y during the first three years. Life-of-mine by-product production would include an average of 1 million oz/y of silver…. read more


Fortescue Off to a Fast Start - Fortescue Metals reported as of July 29, 2008, that it had loaded 4,038,307 mt of iron ore product onto 25 ships bound for China from its Herb Elliott port facility at Port Hedland, Western Australia. The first ore was shipped on May 15. At current record prices, these shipments translated into $310 million in gross revenue earned over the short 11-week operating life of the company. The company is targeting a shipping rate of 45 million mt/y by the end of 2008 and 55 million mt/y by the second half of 2009. Planning is in progress…. read more


Rio Tinto to Buy Iron Ore from Future IOH Mine - Rio Tinto, through its Hamersley Iron subsidiary, and Iron Ore Holdings Ltd. (IOH) agreed on commercial terms for an innovative mine-gate sales arrangement. Under the arrangement, Rio Tinto would purchase iron ore from a new IOH mine at Phil's Creek, 90 km from Newman in Western Australia. Once the feasibility of developing the Phil's Creek deposit is proven, the mine would be owned and operated by IOH, and Rio Tinto would purchase the supplied iron ore and transport it for sale to its customers. IOH would deliver the ore to the Yandicoogina stockyard…. read more

Top

Project Delays Set Back Philippine Mine Investment Target - The Philippine mining sector may not be able to hit its $892-million investment target for the year due to delays and setbacks in some priority mining projects. The Mines and Geosciences Bureau reported that investments in the sector in the first quarter of the year reached only $68 million, or 7.6% of the government's target for the year. At the 2008 Sustainable Mining Exploration Investment Conference held in August, MGB Director Horacio Ramos said the agency would review mining investment targets and the status of the projects within the month. Among the more crucial projects that are expected to go on stream either this year…. read more


Polyus Starts Up Natalka Pilot Plant - Polyus Gold, Russia's leading gold producer, has started up a $24.5-million pilot plant at its Natalka gold project in the Omchak river basin of the Magadan region in eastern Russia. With JORCcompliant proven and probable reserves of 40.8 million oz of gold, Natalka is among the world's largest gold deposits currently under development. Polyus will use the pilot plant to establish a flowsheet for a commercial mill, tentatively planned to.…. read more



Kumba Moves Ahead with Sishen South Development - Kumba Iron Ore Ltd. has initiated development of its new Sishen South iron ore mine 80 km south of its currently producing Sishen mine in South Africa's Northern Cape province. The project is scheduled to start production in 2012, ramping up to design capacity of 9 million mt/y in 2013. Capital expenditures to complete the project are budgeted at 8.5 billion rand ($1.15 billion). Orders for long-lead-time equipment have been placed. The Sishen South mine will produce 64% Fe lump and 63.5% Fe fine direct shipping ores for export. The ore will be transported on the main Sishen-Saldanha rail line…. read


Chromex Begins Mining at Stellite Pit - Chromex Mining plc reported in late July that it had commenced production with its first blast on the MG1 chrome seam at the Stellite open-cast chrome mine on the Western Limb of the Bushveld Complex in South Africa. This follows the completion of the acquisition of the remaining 49% of Ilitha Mining (Pty) Ltd., which holds the mining right for Stellite. Chromex and its BEE partner, Umnotho weSizwe, together now own 100% (74%, 26% respectively) of the project.…… read more

Top
Waratah Coal Proposes Mine, Rail, and Port Project - Waratah Coal Inc. has announced plans for potentially Australia's largest coal project with a proposed $5.2 billion mine, rail, and port development in Central Queensland. The company is proposing a thermal coal mine in the Galilee Basin linked by a new 495 km rail line to a purpose- built export facility on the Central Queensland coast. The port would be the first new coal-export terminal built in Australia for 25 years and open up the Galilee Basin coal resources for export.…. read more

Drummond Given Go Ahead to Clear El Descanso Site - Drummond and Colombia's Environment Ministry have agreed to terms to allow mining to begin at the El Descanso Norte site, which holds reserves of 1.8 billion metric tons (mt), according to Argus Coal Daily. Preparation work will begin soon, with production starting next year. Drummond will invest $1.5 billion in the startup, along with the expansion of the Atlantic Fenoco railway and in upgrading Puerto Drummond. With the expansion, the company plans to export up to 50 million…... read

Top

Teck Cominco to Acquire Fording Canadian Coal Assets - Teck Cominco Ltd. announced at the end of July that it had entered into an agreement with Fording Canadian Coal Trust under which Teck will acquire 100% of Fording's assets, which consist principally of a royalty in respect of Fording's 60% non-operating interest in the Elk Valley Coal Partnership. Under the terms of the transaction, Fording unitholders will receive US$82 in cash and 0.245 of a Teck Class B subordinate voting share per Fording unit. Based on the 20 day volume weighted average price of Teck Class B shares on the New York Stock…... read more


Rio Tinto Announces Cloud Peak IPO - Rio Tinto announced during August that its wholly-owned subsidiary, Cloud Peak Energy Inc., has filed a registration statement on Form S-1 with the U.S. Securities and Exchange Commission (SEC) in connection with Cloud Peak Energy's proposed initial public offering (IPO) of its common stock. Cloud Peak Energy, comprised of most of the North American coal assets of Rio Tinto Energy America, is the second largest producer of coal in the U.S. and in the Powder River Basin, operating three of the five largest coal mines in the region.…... read more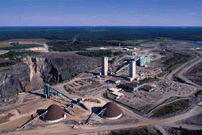 Xstrata Copper Launches Kidd Creek Expansion Project
The deepest base metal mine pursues operational efficiencies
By Steve Fiscor, Editor-in-Chief

Xstrata Copper recently announced that it would invest an additional C$121 million to take the Kidd Creek mine deeper and extend its life. Located near Timmins, Ontario, Canada, Kidd Creek is already the world's deepest base metal mine. This investment will extend the mining zone at the Mine D Project from 9100 to 9500 level (Stage 2), improving the mine's production profile by adding 3.4 million metric tons (mt) of ore to the mining plan and extending the mine life by one year to 2017……. read more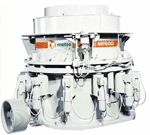 Mill Optimization: Coarse Grind from Falmouth
Methods for measuring and improving crushing and grinding equipment and plant flowhseets get a close look during Comminution '08—along with a particular focus on the expanding utility of high pressure grinding rolls
By Kyran Casteel, European Editor

MEI's conference Comminution '08 considered many issues bearing on mill optimization. Held at Falmouth in southwest England in June this fifth meeting in the series attracted some presentations concerned with work that may have its effect in the medium to long term, others that reported on the here and now. Here's a rough reduction of some of those most relevant to optimization...... read more

Top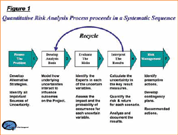 Analyzing the Risk of Bankable Feasibility Studies in Today's Mining Supercycle
Feasibility studies are the industry's main tool for determining both project cost and schedule certainty. The author describes the process and major factors that project owners should consider for achieving realistic results
By Dave Evans

There has been a surge in feasibility studies to demonstrate economic viability for mining developments. These studies have been termed prefeasibility, bankable, definitive, etc., to name the most commonly used descriptions for accredited evaluations of ore reserves, construction cost estimates, schedules, execution plans, production and processing scoping outlines and commercial terms for smelting and marketing of mineral products. Feasibility studies may also include particulars on offsite facilities, infrastructure development needs, permitting and approval schedules…... read more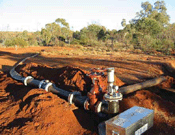 Incorporating Sustainability into Mining Services
As mining evolves to the point where technology is applied to improve waste management and minimization, resource efficiency and reclamation, companies need to quantify the benefits of investment opportunities
By Andrew Watson

Individuals and organizations worldwide have debated the question of how to incorporate the concept of sustainability into a business culture that measures success based on financial benchmarks. This challenge has fueled the concept of corporate social responsibility, and corporations are beginning to take notice. It is likely that sustainability will not evolve into a clearly defined differentiator for business, but will be a prerequisite, similar to health, safety and quality assurance. As a result of this shift in business culture, the mining industry has begun to integrate sustainability..... read more

Top

Westech Tailors Its Truck Bodies to 'Meet the Fleet' - Heavy equipment builder Westech is, in some respects, a commercial conundrum. Located in Casper, an isolated city of 65,000 on the windy, mile-high plains of central Wyoming, USA, Westech has historically maintained a low profile that could almost be described as hiding in plain sight—were it not for the thousands of haulage truck bodies carrying its name at mines around the world, making it quite likely the largest body supplier in the business …. read more

ITT to Supply Seawater Pumps for Esperanza - ITT Corp. recently announced that its Industrial Process business group had received a multi-million dollar contract to provide seawater for the Esperanza copper- gold project in Chile's Atacama Desert, an area considered to be the driest region on earth. Esperanza will be the first large-scale mine in Chile to make use of raw seawater in the mining process…… read more

Terex Goes Big in the Iron - Terex Mining Australia, awarded the initial fleet of mining equipment for the Sino Iron Project in Western Australia, said this contract is of particular significance as it includes the first MT6300AC ultra-class trucks and RH400 face shovels, the world's largest hydraulic excavator, to be commissioned outside of North America. The comprehensive fleet covers drilling, loading, haulage and ancillary functions with six Terex Reedrill SKF-15 rotary drill rigs.…. read more

Top

Caterpillar Introduces D11T Dozer - Caterpillar says its new D11T bulldozer delivers reliable performance, long life and lowest-cost-per-ton production in mining and other high-volume dozing applications. The machine also is available in an optional CarryDozer configuration (D11T CD) for applications that require moving large loads over long distances or up steep slopes .…… read more

PC-Based Training Simulator for Loader Operators - Simlog, a developer of simulators for heavy equipment operator training, recently announced availability of what it describes as the world's first PC-based wheel loader simulator for mining. Developed in collaboration with leading OEMs and training professionals, Simlog says its Wheel Loader Personal Simulator puts trainees at the controls of a modern loader featuring virtual digging and interaction with a simulated off-highway truck. The simulated training emphasizes…. read more

Underground Mine Utility Vehicle Updated - One of the large range of machines designed by Germany's Hermann Paus Maschinenfabrik, the Universa 50, has enjoyed an excellent reputation worldwide for more than 30 years. It is well-known for its low maintenance demands and a sturdy chassis that is widely regarded as "indestructible," according to Paus. Now the manufacturer has updated the unit to meet new customer requirements. For this new revision, Paus focused on easy access for maintenance work and driver comfort. For example…. read more

CAD Instruction Package Allows Review and Markup - VX Corp. recently announced the release of its new Show-n-Tell CAD instruction tool. Show-n-Tell is built into VX CAD/CAM for on screen step-bystep lessons and to automate design review and markup as a 3-D markup tool. According to the company, debate over the most effective CAD/CAM training method has been going on for over two decades. Users get frustrated by out-of-date printed documentation that CAD companies struggle.…. read more

Top

Hydraulic Excavators Pull Their Own Weight—and More - Volvo claims its new generation EC460CL and EC700CL C-Series hydraulic excavators are capable of performance typically provided by machines in heavier weight classes. For example, the 45.6- to 48.3-mt EC460CL can be equipped with a variable undercarriage option that bumps it up to 51 mt. This is also true of the EC700CL, says Volvo, with operating performances more commonly found on 80-mt class machines.….read more

Tracked Crusher Offers High Production with Advanced Controls- Adding to its line of QuarryTrax trackmobile crushing plants, Telsmith, Inc. announced its new Model TI6060, a track-mounted primary impact crushing plant, designed for high-capacity production of up to 800 t/h. The unit's heavy-duty Telsmith PA6060 primary impact crusher, features a massive, solid-type rotor set on oversized 220- mm, wide series bearings. With the heavier rotor, the impact crusher delivers higher inertia to optimize crushing, and the ruggedness to consistently crush 40-in. stone. The crusher…. read more
SEPTEMBER 22-24, 2008: MINExpo 2008, Las Vegas, Nevada, USA Contact: Hall Erickson; Tel: 800-752-6312; Fax: 630-434-1216; E-mail: minexpo@heiexpo.com; Web: minexpo.com

SEPTEMBER 24-28, XXIV International Mineral Processing Congress (IMPC), Beijing, China Conference Secretariat; Tel: 86-10-68310569; Fax: 86-10-68317050; E-mail: impcexhibition@gmail.com

OCTOBER 1-3, 2008: PROCEMIN 2008, Santiago, Chile Contact: Fabiola Bustamante; Tel: 56-2 652 1555; Fax: 56-2 652 1570; E-mail: info@procemin.cl; Web: www.procemin.cl

FEBRUARY 8-11, 2009: 35th Annual Conference on Explosives and Blasting Technique, Denver, Colorado, USA. Contact: International Society of Explosives Engineers; Tel. 440-349-4400; Fax: 440-349-3788; Web: www.isee.org

For a full calendar of mining industry conferences and events - click here


New Millennium Capital Corp. announced the following appointments: Jean- Charles Bourassa was appointed vice president, mining; Dean Journeaux was promoted to COO; Bish Chanda was promoted to vice president, marketing; and Moulaye Melainine was promoted to vice president, development.

Riversdale Mining appointed Steve Mallyon managing director..

Top

Shokie Bopape has been appointed general managercorporate services for Mintek.

China Goldmines appointed Lance Browne chairman.

The Admixture Systems business of BASF Construction Chemicals announced that John Mucciaccio has been named divisional sales manager for the Canadian division. Keith McDonald and Kelly Hines have both been named area sales managers for the Western Canada region.

Henrik Östberg has been appointed senior vice president- human resources and sustainability for Boliden.

Brett Thompson, currently COO of Pangea Diamondfields, has been named CEO.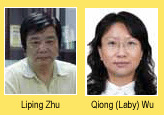 Puda Coal announced the appointments of Liping Zhu as director, president and CEO, and Qiong (Laby) Wu as CFO.
About - providing an abreviated version of the current print edition of E&MJ, WOMP is distributed throughout the world to decision makers in the global mining industry, the last week of every month.

Subscribe to E&MJ - To receive your own copy of the print edition of E&MJ, click here , and complete your details. E&MJ is available free of charge to qualified readers.

Contact - if you have views, opinons or comments or editoral that you would like to submit, we would be delighted to hear from you - click here

Top