The latest from the
World Mining Equipment
Video Library
View



Good Sam Law Would Be a Great Start

During January, the U.S. Environmental Protection Agency (EPA), the Justice Department, the Department of Interior, the Department of Agriculture and the State of Colorado settled with Sunnyside Gold Corp. and its Canadian parent Kinross Gold Corp. resolving federal and state liability related to the Bonita Peak Mining District (BPMD) Superfund Site.

The BPMD Superfund Site is located near Silverton, Colorado, and includes the Gold King mine and many other abandoned mines. Readers might remember the Gold King spill in 2015 that fouled waterways from southwest Colorado to Nevada. Under the agreement, Sunnyside Gold and Kinross Gold will together pay $45 million to the United States and State of Colorado, and the United States will dismiss its claims against the mining companies. The United States will also contribute $45 million .... read more


Steve Fiscor, Publisher & Editor in Chief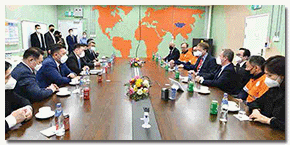 Oyu Tolgoi, Rio Tinto Reach Agreement to Begin Underground Operations
Rio Tinto, Turquoise Hill Resources (TRQ) and the Government of Mongolia have reached an agreement that will move the Oyu Tolgoi (OT) project forward. The OT Board, comprised of representatives of Rio Tinto, TRQ and Erdenes Oyu Tolgoi (EOT), which is wholly owned by .... read more
Alcoa Reaches Agreement on Future of San Ciprián Smelter
Alcoa Corp. and the workers' representatives at the San Ciprián smelter in Spain have reached an agreement aimed at resolving ongoing challenges that stem from exorbitant energy prices. The agreement, which was signed on December 29, called for a two-year curtailment of the smelter's 228,000 metric tons (mt) of annual capacity, and committed to restarting the smelter in January 2024. "With this agreement, we now have a path to resolve the significant challenges that the facility has faced and can begin to build a stronger smelter in .... read more

Top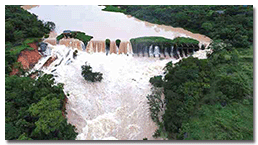 Vale Resumes Operations in Minas Gerais
Vale has gradually resumed its operations in the Brazilian state of Minas Gerais after safe conditions were re-established following a period of heavy rains that affected the region. In the Southeastern System, the trains on the Estrada de Ferro Vitória a Minas railway have resumed on the Rio Piracicaba-João Monlevade stretch, allowing exports from the Brucutu and Mariana mines to resume .... read more


Tesla Enters Into Nickel Supply Agreement With Talon Metals
Talon Metals Corp., through its U.S. subsidiary Talon Nickel, will provide nickel concentrate from the Tamarack Nickel Project in Minnesota to Tesla Inc. Tesla has committed to purchase 75,000 metric tons (165 million lb) of nickel in concentrate. Tesla also has a preferential right under the agreement to negotiate the purchase of additional nickel concentrate over and above the initial commitment. The agreement is for six years or until the total has been produced and delivered to Tesla..... read more


| | |
| --- | --- |
| AROUND THE WORLD - USA & CANADA | |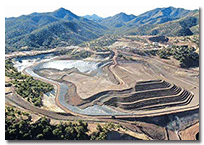 South32 Completes PFS for Taylor Deposit
South32 Ltd. recently completed a prefeasibility study (PFS) for the Taylor Deposit, which is the first development option for the Australian company's Hermosa project located in the Patagonia Mountains, about 80 kilometers (km) southeast of Tucson, Arizona. The Taylor PFS envisions a multidecade operation, establishing Hermosa as a globally significant producer.... read more


DOI Cancels Mineral Leases for Twin Metals Minnesota
On January 26, the U.S. Department of the Interior (DOI) reversed its position on two hard rock mineral leases held by Twin Metals Minnesota. This comes after the DOI said the leases were improperly renewed in 2019. Twin Metals Minnesota and its predecessor companies have held the leases for more than 50 years and said the action was "disappointing, but not surprising." "We will challenge this attempt to stop our project and defend our valid existing mineral rights," the company said. "We expect to prevail." ....read more

Top
Newmont Relinquishes Mining Claims in Yukon
Newmont Corp. has agreed to relinquish 1,835 quartz mining claims, representing 88,707.5 net mineral acres, to support Canada's, the Yukon government's and First Nations' efforts to maintain environmentally sensitive areas associated within the Peel Watershed Regional Land Use Plan. Newmont President and CEO Tom Palmer said the company surrendered the claims in support of what he called "broader environmental objectives." "We support the Peel watershed plan and are doing our part to maintain this sensitive area," he added. .... read more


| | |
| --- | --- |
| AROUND THE WORLD - Latin America | |

Newmont Increases Stake in Yanacocha
Newmont Corp. signed an agreement with Compañía de Minas Buenaventura to purchase its 43.65% interest in the Yanacocha mine, Peru's largest gold mine. Newmont will buy Buenaventura's interest for $300 million plus contingent payments ... read more


Top
Sibanye-Stillwater Says No to Rita-Serrote Deal
Sibanye-Stillwater has backed out of a deal to purchase the Santa Rita nickel mine in Brazil after a "geotechnical event" occurred at the mine. The purchase from Appian Capital Advisory LLP also included the Serrote copper mine. The company said it assessed the event and its effect and concluded that "it is and is reasonably expected to be material and adverse to the business, financial condition, results of operations, the properties, assets, liabilities or operations of Santa Rita." ... read more


| | |
| --- | --- |
| AROUND THE WORLD - Australasia | |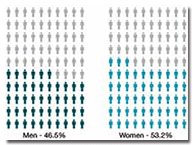 Rio Tinto Review of Workplace Culture Shows Bullying, Sexual Harassment, Racism
On February 2, Rio Tinto published an external review of its workplace culture, carried out by former Australian Sex Discrimination Commissioner Elizabeth Broderick. The review identified disturbing findings of bullying, sexual harassment, racism and other forms of discrimination throughout the company. The eight-month study saw more than 10,000 people share their experiences …. read more


Top

Vista Gold Releases Feasibility Study Delivering 7 Million Ounce Gold Reserve
Vista Gold Corp. announced the results of the feasibility study for its 100% owned Mount Todd gold project in the Northern Territory, Australia. Gold reserves increased 19% to 6.98 million ounces (oz) resulting in average annual production of 479,000 oz of gold during the first seven years of commercial operations. With economics based on the fourth quarter of 2021 costs, the project is projected to deliver compelling cashflows over a 16-year mine life. It anticipates an average annual life of mine production of 395,000 oz, including average …. read more


B2Gold Receives New Menankoto Permit Located Near Fekola Mine
The Government of Mali has recently granted B2Gold's Malian subsidiary a new exploration permit covering the same perimeter as the Menankoto permit, which together with the Bantako North permit comprises the Anaconda area, located 20 kilometers (km) from the Fekola mine. The company also released an updated and significantly increased mineral resource estimate for the Cardinal-FMZ deposits, located approximately …. read more
Top
Truck Hauling Explosives in Ghana Detonates, Killing 13
A truck hauling blasting agents and operated by Maxam Ghana Ltd. in western Ghana collided with a motorcycle on Thursday, January 20, setting off an explosion that leveled buildings, killed 13 people and injured more than 100 in the village of Apiate. The Ghana police responded and most of the victims were rescued and sent to various hospitals and clinics within the Prestea Huni-Valley Municipality of the Western Region. The police advised residents to move out of Apiate to nearby towns. They also made an appeal to nearby towns to open up their classrooms .... read more



Boliden Offers Low-carbon Zinc as Option
Boliden has started sales of zinc with a low climate footprint. The new product emits less than 1 metric ton (mt) of carbon dioxide (CO2) emissions per mt of zinc, compared with the industry average of 2.5 mt. Low carbon zinc will stand for 18% of Boliden's total zinc production. The main area of use for zinc is galvanization of steel structures, which protects against rust and extends the service life of the structures. Boliden is Europe's largest zinc miner and the third largest in smelter capacity .... read more


Top
Serbian Government Revokes Spatial Plan for Jadar Project
The Serbian government has revoked the licenses to explore and mine lithium at Rio Tinto's Jadar project, according to Prime Minister Ana Brnabic. Brnabic said the spatial plan for Jadar no longer exists and stated that all administrative acts related to Rio Tinto were annulled, which included all permits, resolutions and decisions. "We have never had contracts with Rio Tinto," Brnabic said. According to her, the decision on the formation of the Working Group for the implementation of the Jadar project, a potential $2.4 billion investment by Rio Tinto .... read more



| | |
| --- | --- |
| THIS MONTH IN COAL | |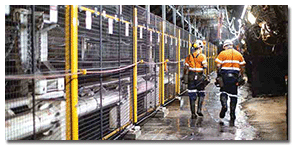 Anglo American Starts New Aquila Met Coal Mine in Australia
Anglo American's new Aquila longwall mine in central Queensland has taken its first cut of metallurgical coal on schedule and on budget, marking the project's final stages of construction and commissioning. The mine extends the life of the company's existing Capcoal underground operations by .... read more


Top
Putin Considers Phasing Out Underground Coal Mining
By Vladislav Vorotnikov
Russian President Vladimir Putin instructed the government to make the Russian coal mining industry fully safe, possibly by prohibiting underground coal mining in the country. He ordered the government to conduct negotiations with labor unions and "all other involved organizations," and to either fully prohibit launching new underground coal mines, gradually shut down all coal mines with high risks of accidents, or design and introduce new mining technologies sufficient to exclude risks of "mass accidents," the Kremlin website said  …. read more

| | |
| --- | --- |
| FEATURE - Grinding Systems | |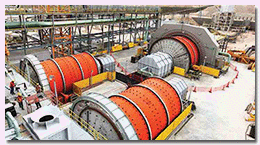 Getting the Most From Milling Operations
Capacity and availability are key to success for grinding systems, while power and water savings are adding to the appeal of HPGRs

By Steve Fiscor, Editor-in-Chief

Miners rely on semi-autogenous grinding (SAG) mills and ball mills to liberate metals from ore. They are familiar pieces of machinery that are seen continuously turning at processing plants. Availability with this machinery is key. When these mills go down, the mine loses money every minute the machine remains off-line and the repair costs can be enormous. Initial engineering and design are important, but it doesn't stop with installation. Some of the more successful mining operations today are using new tools to monitor performance, which can greatly extend their useful lives ..... read more



For more companies with products in the Grinding market -
Go Here
| | |
| --- | --- |
| FEATURE -Digital Ecosystems | |

Managing a Digital Ecosystem for Mining
New tools offer mines ways to collect and analyze useful data

Steve Fiscor, Editor-in-Chief

Although not well-defined, people grasp the term digital ecosystem because of its affiliation with nature. A digital ecosystem could be something as simple as monitoring the sensors on a network of pumps to determine how they interact while they operate. It could also be as complex as the mining engineer's imagination, like the central control rooms from a dozen major mines around the world interacting with each other and the corporate headquarters. Like its natural counterpart, a digital ecosystem adapts and is scalable and sustainable. ..... read more

Top

For more companies with products in the Digital market -
Go Here
| | |
| --- | --- |
| FEATURE - Maintenance | |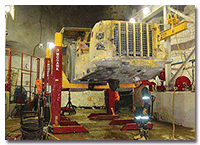 Building a Better Maintenance Plan
Finding and putting the right pieces in place is getting easier as vendors offer innovative solutions for emerging challenges

By Russell A. Carter, Contributing Editor

When it comes to planning, the mining industry takes a back seat to no one. Scoping, prefeasibility and bankable feasibility studies and financing plans guide a company's path toward commercial development of a mineral deposit, while production, ESG, closure/reclamation and other plans outline strategies for operating a mine within the bounds of business and regulatory constraints. In an industry where it may take 20 years to bring a major mine into production, nobody has to sell a CEO, CFO or even CIO on the value of project plans. They're simply part of the fabric that connects a promising concept to eventual operational reality. It might be a harder sell, however, when it comes to planning ..... read more


For more companies with products in the Maintenance market -
Go Here
| | |
| --- | --- |
| FEATURE - Wheel Loaders | |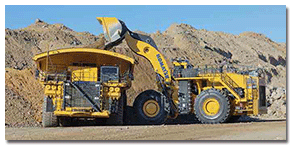 3 Big Wins for Wheel Loader Operators
The newest releases help operators hone their performance and hit their production goals, while working in comfort.

By Jesse Morton, Technical Writer

Wheel loader operator jobs just got easier. That is the message from a couple major suppliers that spoke with E&MJ about their newest solutions. The latest releases are clearly at the apex of their respective family trees, and operators are perhaps the big winners. They benefit from all the hard lessons learned by the OEMs about predecessor machines and about the core needs of modern mining operations. They can also benefit from advanced digital solutions that either simplify otherwise complex tasks or that make training easier, faster and more effective .... read more

Top


For more companies with products in the Wheel Loader market -
Go Here
| | |
| --- | --- |
| Video Presentations | |
The latest listings from the World Mining Equipment Video Library - to view the video, click the image.
For more details on the Video Hub -

Go Here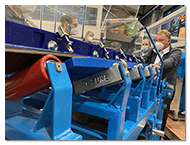 BEUMER Group discovers ScrapeTec innovations
ScrapeTec in Kamp-Lintfort, were delighted to be invited by the BEUMER Group to present their products and solutions at BEUMER HQ in Beckum. The inventor, and ScrapeTec founder Wilfried Dünnwald, head of sales Thorsten Koth and the technical employee Alexander Born were available the entire day to answer all questions relating to the products .... read more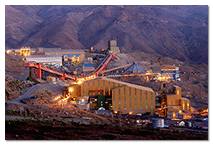 Sandvik Secures Record Order for AutoMine®
Sandvik Mining and Rock Solutions has received a large order for the award-winning AutoMine® load and haul system from Codelco's El Teniente mine. AutoMine® underground for loading and hauling is an automation system for autonomous and tele-remote operation of a wide range of Sandvik loaders and trucks. The scalable solution can provide tele-remote to fully autonomous operation for a single.....read more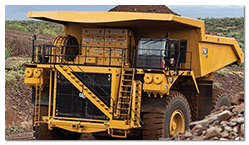 Caterpillar and Teck to Advance Zero Emissions Mining Haul Trucks
Caterpillar and Teck, one of Canada's leading mining companies, have agreed to work towards deploying Caterpillar's zero-emissions large haul trucks at Teck mining operations. Decarbonizing Teck's vehicle fleet represents a significant reduction in Scope 1 emissions as Teck works towards its goals to reduce the carbon intensity of its operations by 33% by 2030 and be a carbon-neutral operator by 2050 .... read more

Top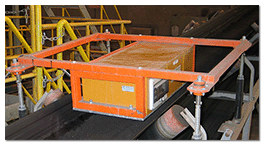 On-Line XRF Conveyor Analyser CON X From Baltic Scientific Instruments (BSI)
When mounted above a conveyor belt, the CON X. can be used to identify and measure the concentration of the elements and minerals in ores from AI (Z=13) to U(Z=92). CON X provides high precision and stability of results in severe environments where dust and extreme temperatures are present. ....read more

Surgebuster® Check Valve From Val-Matic
Surgebuster® Check Valve has the design features of the Swing-Flex® such as the short 35° stroke and non-clog design with the added feature of the Disc Accelerator™ to prevent slamming. It has a number of applications including: high head, multiple pump and surge tank installations .... read more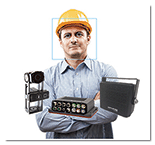 Hexagon Completes Safety Installation with Rossing
Hexagon's Mining division has completed a significant safety installation with Rossing Uranium Mine in Namibia. Primary mining vehicles at the mine are now equipped with HxGN MineProtect Operator Alertness System Heavy Vehicle (OAS-HV). OAS-HV is an integrated fatigue and distraction-detection, alerting, and reporting solution that helps operators maintain the level of attention necessary for long shifts .... read more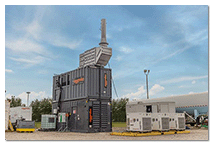 Aggreko Introduces New Ultra-Low Emissions Package for Energy Transition
Aggreko has announced the launch of its 1300 kW Ultra-Low Emissions Package, a power generation system that reduces up to 99% of all controlled emissions from generator exhaust streams. The system is tailored to fit any project situation and is designed to meet strict federal air quality restrictions for faster deployment and long-term use while reducing environmental impact .…. read more

Top

Vertiflo's Immersion Pumps Come Standard with Premium Efficiency Motors
Vertiflo Pump Company's Series 700, 800 and 900 immersion sump pumps are available with variable frequency drive (VFD) motors. These vertical immersion sump pumps built for sump drainage, flood control and process drainage meet EPA and OSHA requirements. These motors offer a cost-effective method of varying the pump performance as desired while conserving energy ....read more
APRIL 27-29, 2022: Expomina, Jockey Exhibition Center, Lima, Peru.
Contact: Web: www.expominaperu.com
MAY 1-4, 2022: Canadian Institute of Mining (CIM), Vancouver, British Columbia, Canada.
Contact: Web: www.cim.org
MAY 9-12, 2022: Investing in Africa Mining Indaba, Cape Town International Convention Center, Cape Town, South Africa.
Contact: Web: miningindaba.com
JUNE 6-10, 2022: Elko Mining Expo, Elko Convention Center, Elko, Nevada, USA
Contact: Web: www.exploreelko.com
JUNE 13-15, 2022: Prospectors & Developers Association of Canada (PDAC), Toronto, Ontario, Canada.
Contact: Web: www.pdac.ca
JUNE 13-16, 2022: Exponor 2021, Community Fairgrounds, Antofagasta, Chile.
Contact: Web: exponor.cl
JUNE 14-16, 2022: Euro Mine Expo, Kraft Center, Skelleftea, Sweden.
Contact: Web: www.euromineexpo.com
OCTOBER 24-30, 2022: bauma 2022, Munich, Germany.
Contact: Web: www.bauma.de
| | |
| --- | --- |
| WHO'S MOVING WHERE | |

The Doe Run Co. promoted Matthew Wohl, vice president of law and general counsel, to president and CEO, following the retirement of longtime CEO Jerry Pyatt. Wohl joined Doe Run in 2009 as a senior corporate attorney and became vice president of law and general counsel in 2011. PricewaterhouseCoopers.

Western Copper and Gold Corp. appointed Ken Engquist as COO. Engquist will oversee operations for Western Copper and Gold and its Casino copper-gold deposit in Yukon, Canada.

IAMGOLD Corp. announced that Gord Stothart has stepped down from his role of president and CEO and has also resigned from the board of directors. In the interim, CFO Daniella Dimitrov has also been appointed president and interim CEO. Stothart joined the company in 2007 as COO and became the president and CEO in March 2020. Dimitrov joined IAMGOLD in March 2021 as CFO.

Westwater Resources announced the retirement of Christopher M. Jones, president and CEO and member of the board, effective February 25. COO Chad M. Potter has been elected Westwater's new president and CEO and appointed to fill the vacancy on the board of directors, effective February 26.

FPX Nickel Corp. appointedErin Wilson as the company's principal geologist. Wilson was formerly chief mine geologist with Pure Gold Mining Inc. and lead production geologist with Newmont Corp.

Foran Mining Corp. appointed Suzanne Davis-Hall as vice president, environmental, social, and governance. Most recently, Davis-Hall was director, environmental affairs, at Kinross Gold Corp.
Appian Capital Advisory LLP appointed Danny Malchuk as a senior advisor. Most recently, Malchuk was the president of operations, Minerals Americas, leading BHP's operations in the Americas.

Liebherr appointed Dr. Tim Gerhardt as new managing director of Liebherr USA Co. Gerhardt shares Liebherr USA Co. executive responsibilities with Kai Friedrich, managing director for Liebherr USA Co. and divisional director for the construction equipment product segment in Newport News, Virginia. Most recently, Gerhardt served as managing director at Liebherr-Ettlingen GmbH remanufacturing center. Gerhardt assumes this role from Dr. Torben Reher who served Liebherr USA Co. since its inception in 2016.
About - providing an abreviated version of the current print edition of E&MJ, WOMP is distributed throughout the world to decision makers in the global mining industry, the last week of every month.

Subscribe to E&MJ - To receive your own copy of the print edition of E&MJ, click here , and complete your details. E&MJ is available free of charge to qualified readers.

Contact - if you have views, opinons or comments or editoral that you would like to submit, we would be delighted to hear from you - click here

Top