The latest from the
World Mining Equipment
Video Library
View




Always Consider the Source

We often joke that trade journals are the antidote for "fake news," but it's true. Most engineers are problem solvers and they have been trained to think critically. We evaluate the problem rationally and analyze the facts and try to make an objective decision. Our right-brained friends often consider us to be skeptical and annoyingly logical. Using data, models and critical paths, a good engineer can tell management when, why and how with a fairly high level of precision.

Usually engineers can apply those same inherent traits outside their work life with a great deal of success. What would happen if you found the cards were stacked against you? What if you found that some of the information you were being fed was fictitious? What would you think if you, your friends and your .... read more


Steve Fiscor, Publisher & Editor in Chief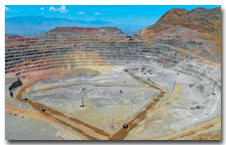 Freeport Reports Higher Q3 Copper Sales Volumes
Freeport-McMoRan reported third-quarter 2020 copper sales of 848 million lb, which were 7% higher than the July estimate of 790 million lb of copper. This was due to higher sales from North American and South American mines. Third-quarter 2020 copper sales were higher than third-quarter 2019 sales volumes of 795 million lb of copper, primarily reflecting higher .... read more
K+S Sells Americas Salt Business to Stone Canyon
K+S AG signed a contract to sell its Americas salt business bundled together as the Americas Operating Unit to Stone Canyon Industries Holdings LLC (SCIH), Mark Demetree and affi liates. The sales price amounts to $3.2 billion and represents 12.5 times the 2019 EBITDA of $257 million, according to the company. The closing of the transaction is expected to occur in summer 2021, subject to customary closing conditions, including approvals .... read more

Top
Ascot Orders Equipment for Premier Gold Mine
Ascot Resources Ltd. signed an agreement for the delivery of a semi-autogenous grinding (SAG) mill and a ball mill, which are the long lead items required for the concentrator refurbishment at Premier gold mine in British Columbia's Golden Triangle. Montreal-based Farnell-Thompson Applied Technologies (Farnell-Thompson) will deliver the SAG and ball mills and related equipment.... read more


Argonaut Gold Approves Magino Project Construction
Argonaut Gold Inc. has approved the construction of the company's 100% owned Magino gold project in Ontario, Canada. Argonaut also received a fixed bid pricing proposal for a significant portion of the initial capital requirement for the project and has secured debt financing of up to $175 million by way of a $500 million bought deal offering of senior unsecured convertible debentures and the extension and expansion of its existing revolving credit facility (RCF) for up to $125 million .... read more


| | |
| --- | --- |
| AROUND THE WORLD - USA & CANADA | |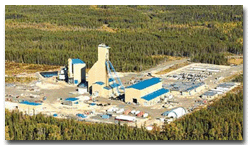 Runaway Skip Damages Triple 7 Operations in Manitoba
Hudbay Minerals Inc. has completed a preliminary inspection at its 777 Mine in Flin Flon, Manitoba. During mid-October, the company suspended production at the mine after a hoist rope detached from a skip, causing the skip to fall to the bottom of the shaft. There were no injuries and all underground personnel were safely evacuated from the mine using the secondary ramp access .... read more


Agnico Eagle Invests in Maple Gold Mines
Agnico Eagle Mines Ltd. has agreed to purchase 25.84 million units of Maple Gold Mines Ltd. for $0.239 per unit for total consideration of approximately $6.175 million. Each unit is comprised of one common share of Maple and one common share purchase warrant of Maple. Closing is expected to occur on or about October 9. Agnico Eagle and Maple have entered ....read more

Top
Bullfrog Gold Signs Agreement With Barrick, Augusta
Bullfrog Gold Corp. has entered into definitive agreements with Barrick Gold Corp. subsidiaries and Augusta Investments Inc. where Bullfrog will acquire rights to 1,500 acres adjoining the company's Bullfrog Gold Deposit from Barrick. Augusta and certain individuals identified by Augusta will concurrently complete a C$22 million investment in Bullfrog. $0.08/kwh .... read more


| | |
| --- | --- |
| AROUND THE WORLD - Latin America | |
Andina Sees Significant Results From Processing Modifications
Improvements in operational routines, maintenance, reportability and coordinated teamwork have resulted in significant improvements in the results of the Molybdenum and Copper Filtration Plant (SPMFC) of Codelco's Andina Division, according to the company. Last July, the area began a ... read more


Top
MAG Silver Announces First Production From Juanicipio
Development material from the Juanicipio project, a joint venture between Fresnillo plc and MAG Silver Corp., commenced processing at the Fresnillo beneficiation plant during the quarter ended September 30. During the quarter, 42,476 metric tons (mt) were processed, with total production of 394,000 silver ounces (oz), 610 gold oz, 138 mt of lead and 174 mt of zinc. This first development material was processed through the nearby ... read more


| | |
| --- | --- |
| AROUND THE WORLD - Australasia | |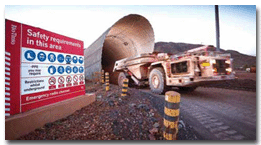 Argyle Diamond Mine Operations Wind Down
After 37 years of operations and having exhausted its economic reserves, the iconic Argyle mine in the remote east Kimberley region of Western Australia has celebrated its fi nal day of mining. Argyle employees, traditional owners and local stakeholders attended an event at the mine, signaling the formal transition from an …. read more


Top

Fenix Purchases Port Infrastructure
Australian iron ore junior Fenix Resources is buying the iron ore storage shed, and the truck unloading and conveyor systems located at the Geraldton Port in Western Australia from Sinosteel Midwest Corp. (SMC) for $1 million. The purchase is on an as-is, where-is basis, with Fenix having already conducted a detailed assessment of the infrastructure and established a recommissioning plan that should see the facility ready to accept iron ore haulage trucks in December, according to the company …. read more

Endeavour Restarts Boungou Mine
Endeavour Mining successfully restarted mining operations at its Boungou mine in Burkina Faso, following the mobilization of the West African mining contractor and completion of infrastructure and operating improvements. The mine was shut down by former owner, SEMAFO, in November 2019 after several fatal incidents occurred near the mine, including an attack on …. read more
Top
Kibali is Expected to Deliver on 2020 Guidance
Barrick Gold Corporation's Kibali mine is on track to deliver at the upper end of its 2020 guidance, President and Chief Executive Mark Bristow said. Kibali was the first underground gold mine in the Democratic Republic of the Congo and one of the largest in the world. It is a global leader in automation and continues to improve efficiency and productivity through ongoing technological innovation .... read more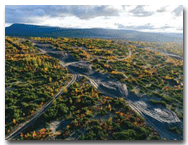 Polyus Reports Maiden Reserve Estimate for Sukhoi Log Gold Project
Russian gold miner PJSC Polyus reported a maiden ore reserve estimate for its Sukhoi Log project at 540 million metric ton (mt) with an average grade of 2.3 grams per mt of gold and containing 40 million ounces (oz) of gold as of May 31. This estimate ranks Sukhoi Log as the largest gold deposit both among greenfield assets and operating gold mines, according to the company .... read more


Top
Oceanagold Lays Off First Round of Employees at Didipio
OceanaGold Corp. has implemented the permanent layoff of 496 OceanaGold (Philippines) Inc. (OGPI) employees. The employees are predominantly from local communities in the provinces of Nueva Vizcaya and Quirino. Along with the termination of direct employees, approximately 400 people working with contractors are also impacted. The company said it may be required to implement a second round of permanent layoffs … read more



| | |
| --- | --- |
| THIS MONTH IN COAL | |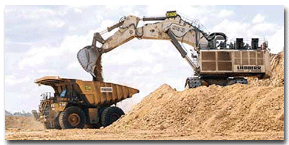 Thiess Secures $79M Caval Ridge Extension
Mining contractor Thiess recently signed a 12-month contract extension with BHP Mitsubishi Alliance (BMA) to operate its Caval Ridge mine in Queensland, Australia. The contract, valued at A$110 million ($79 million), calls for Thiess to continue to operate and maintain three 600-metric- ton (mt) excavator fleets to move additional overburden for the Caval Ridge .... read more


Top

China Orders Stoppage of Imports of Australian Coal
China's customs authorities have told several Chinese state-owned steelmakers and power plants to stop importing Australian coal, according to two industry newswire services. The move comes amid ongoing tensions in the relationship between China and Australia and reportedly affects both thermal and coking coal. The trade minister, Simon Birmingham, said the government was aware of the reports and was  …. read more


-->
| | |
| --- | --- |
| FEATURE - Tailings Management | |
Tailings Engineers Wanted…
Seven experts discuss how the mining industry can recruit, train and retain the tailings engineers it so desperately needs.

By Carly Leonida, European Editor

It's fair to say that the Brumadinho tailings dam collapse in January 2019 was the straw that broke the mining industry's back. Although shocking, in reality, it was the latest in a long line of tailings dam failures that have occurred over the past 20 years, and prior. Many of which, upon investigation, were attributed to human error. In its Bulletin 121, published in 2001, the ICOLD [International Commission on Large Dams] reviewed the case histories of 221 tailings dam failures and found that, in most cases, "a general lack of understanding of the features that.... read more



For more companies with products in the GeoTechnical market -
Go Here
| | |
| --- | --- |
| FEATURE - Iron Ore Outlook | |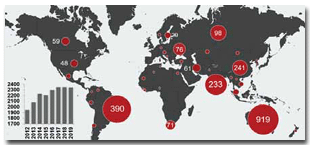 This Year's Iron Ore Report Looks Much Better Than Many Expected
High prices and a tight market could extend the rally well into 2022.

By Anton Löf and Olof Löf

During 2019, the fundamentals of the steel market weakened considerably. The OECD (Steel Market Developments Q2 2020) cited weakening global economic activity, uncertain prospects for steel demand growth, the upturn in new capacity investments and excess capacity as some of the reasons. Despite this, according to the World Steel Association (WSA), world crude steel production grew to 1.869 billion metric tons (mt) in 2019, a new global all-time high. This is an increase of 3% over 2018, and the fourth consecutive year of growth. There were, however, significant differences across regions. Chinese crude steel production ..... read more

Top

For more companies with products in the Mineral Processing Services market -
Go Here
| | |
| --- | --- |
| FEATURE - Bits and Steel | |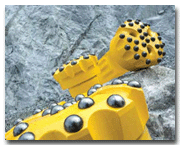 Drilling Trends Demand Tougher Bits
Suppliers are building more powerful rigs. Customers want more drillhole footage. The industry is moving toward autonomous drilling. Can new rock tools meet these challenges?

By Russell A. Carter, Contributing Editor

The mining industry is renowned for the size of its operations and machines — rope shovels that load 120-ton bits of dirt and rock into haul trucks bigger than houses, bulldozers that can push mountains of material in a single pass, and crushers that break boulders into softball- sized chunks. So, it's ironic that the productivity of these giant machines often depends on the performance of relatively small components, For example, when it comes to exploration, development or production drilling with mining-class rigs, all of the machine's power, weight and intelligence is focused on a tool that, even in its largest configurations, is no bigger than a waste basket: the drill bit..... read more


For more companies with products in the Bits market -
Go Here
| | |
| --- | --- |
| Slope Stability | |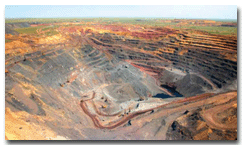 Slope Monitoring Tech Trends Spread Safety
Increasing integration and ease-of-use define the latest slope stability solutions, making them easier and potentially cheaper to adopt.

By Jesse Morton, Technical Writer

One obvious trend in the latest slope stability solutions is improved integration. The newest tech can now either easily integrate or be integrated. Since integration is a prerequisite for the digital mine, the trend should, in theory, nudge more miners in that direction. Another quality the newer solutions share is ease-of-use. Their operation is described as intuitive, their interfaces as friendly, and training as minimal. Both trends suggest that, at least in theory, future solutions will be easier and less expensive .... read more

Top


For more companies with products in the Slope Monitoring market -
Go Here
| | |
| --- | --- |
| Video Presentations | |
The latest listings from the World Mining Equipment Video Library - to view the video, click the image.
For more details on the Video Hub -

Go Here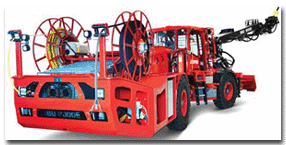 'World First' Battery-Powered Scaler
Jama introduced the battery-powered SBU 8000E scaler. The unit's battery solution, co-developed with Epiroc, makes the all-electric machine a first of its kind in the world, Jama reported. The predecessor mechanical SBU 8000 has been on .... read more
New CAT 785 Offers Fast Data, 1,200 kW
Caterpillar reported the 135-metric-ton (mt) Next Generation Cat 785 mining truck offers enhanced operator safety and performance, faster and easier access to data, and streamlined maintenance to cut costs. Truck responsiveness is improved through multiple upgrades, including dynamic stability control, enhanced traction control, machine....read more
Updated Articulated Trucks for North America
Doosan released the 280-kW DA30-5 and the 373-kW DA45-5 articulated dump trucks to North American markets. The units are based on predecessor models in the line and have numerous updates to improve performance and reliability, the company reported. Both units feature a hydro-gas .... read more

Top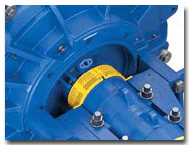 Seal Guards for Warman Pumps
Weir Minerals announced new telescopic gland seal guards that protect maintenance personnel performing gland seal adjustments on Warman slurry pumps. The guards never need to be removed to adjust the gland seal followers. The telescopic design, which can be retrofitted into existing Warman pumps without disassembly, ensures a secure fit no matter ....read more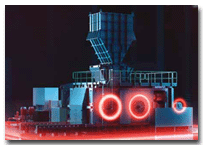 HPGR Offers Max Productivity
Metso Outotec launched the HRCe high-pressure grinding roll (HPGR). The HRCe offers decreased installation CAPEX over predecessor competition. It provides maximum productivity through superior grinding efficiency, the supplier reported. The original HRC launched in 2014 and featured flanges and a non-skewing design. Customer input drove development.... read more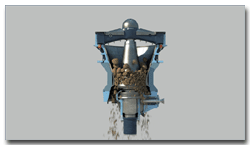 FLSmidth - New digital-enabled TSUV Gyratory Crusher
Lower grade ore requires higher power crushing and higher throughputs than ever before, FLSmidth claim to have met this need with their new digitally-enabled TSUV Mark 5 Top Service Gyratory Crusher. The TSUV Gyratory Crusher is FLSmidth's latest generation gyratory crusher, .... read more
Compact Breaker Packs More Power
Brokk released the Brokk 200 for ultradeep mining applications. With Smart- Concept, the machine provides industry- leading power and productivity with zero emissions, the company reported. The compact, remote-controlled unit offers power comparable to machines three times its size, but can be run by a smaller crew.…. read more

Top

2.4K GPM Pump Can Drain the Swamp
Tsurumi released the GPN 837 heavy sand pump, the top model in the series, with a water output of almost 2,400 gallons per minute (gpm). The pump is designed for use whenever considerable amounts of solid matter are involved, Tsurumi said. The unit can pass 30-mm hard rocks. The agitator at the suction opening mixes mud and water ....read more
MARCH 1-5, 2021: SME Annual Conference & EXPO, (Virtual)
Contact Web: https://www.smeannualconference.com/
MARCH 7-10, 2021: The annual meeting of the Prospectors & Developers Association of Canada, (Virtual)
Contact: Web: https://www.pdac.ca/ convention/attendee-info/pdac-2021-convention-goes-virtual
MARCH 14-17, 2021: Haulage & Loading 2021, Hilton El Conquistador Resort, Tucson, Arizona, USA.
Contact: Web: www.haulageandloading.com
APRIL 19-23, 2021: Expomin, Espacio Riesco, Santiago, Chile.
Contact: Web: www.expomin.cl
MAY 4-6, 2021: US Coal Show/Longwall Edition, Pittsburgh, Pennsylvania, USA.
Contact: Web: www.uscoalshow.com
MAY 4-6, 2021: Canadian Institute for Mining (CIM), Montreal, Quebec, Canada.
Contact: Web: www.convention.cim.org
JUNE 1-3, 2021: Euro Mine Expo, Kraft Center, Skelleftea, Sweden.
Contact: Web: www.eurominexpo.com
SEPTEMBER, 2021: MINExpo INTERNATIONAL, Las Vegas, Nevada. USA Contact Web: www.minexpo.com
Contact: Web: https://www.minexpo.com
For a full calendar of mining industry conferences and events - click here
| | |
| --- | --- |
| WHO'S MOVING WHERE | |
Vale appointed Patrick Boitumelo as the new head of mining and milling for its North Atlantic operations in base metals. Boitumelo, who has more than two decades of experience in the industry, has been with the company since 2019, when he was hired as head of technology and innovation in base metals. Previous to his tenure with Vale, Boitumelo served as president and COO with Diavik Diamond Mines in Yellowknife.

Nevada Copper Corp. appointed Mike Ciricillo as acting CEO. Ciricillo was previously the head of copper operations for Glencore, where he oversaw company's worldwide copper assets. Prior to Glencore, he has held a number of senior management roles during a 20-year tenure with Phelps Dodge and Freeport McMoRan, including as president of Tenke Fungurume Mining and general manager of Miami Arizona Operations. Ciricillo will assume the role of acting CEO from Evan Spencer.

Freeport-McMoRan announced that Steve Higgins , its senior vice president and chief administrative officer, has been elected chairman of the International Copper Association (ICA) and chairman of the London Metal Exchange's (LME) Copper Committee. Higgins has 40 years in the metals industry, including nearly 30 years with Freeport. He currently serves as chairman of The Copper Club Board of Directors. Beginning in 2019, he assumed expanded management responsibilities for administration within FCX and has played a significant role in supporting the company's response to COVID-19.
Hycroft Mining Holding Corp. appointed Mike Eiselein to the position of vice president, general manager, of the Hycroft mine. At Newmont Mining Corp., Eiselein led the process and metallurgical departments at the Cripple Creek & Victor mine and was also director of full potential maintenance and reliability for Newmont's Nevada operations. Effective upon Eiselein's appointment, Larry Giegerich will step down from his role as vice president, general manager.
Bunker Hill Mining appointed James Stonehouse as vice president of exploration. Previously, he was the vice president of exploration at Americas Gold and Silver Corp. The company also appointed Cassandra Josephto its board of directors. Also, John Ryan has retired from the board after having served as a director since 2016 and previously as CEO. Joseph is currently senior vice president, general counsel and corporate secretary for Nevada Copper, having previously been associate general counsel for Tahoe Resources until it was acquired by Pan American Silver Corp. in 2019
McEwen Mining Inc. appointed Anna Ladd-Kruger as CFO. Most recently, she was the CFO and vice president of corporate development at Excellon Resources Inc. She was also the CFO of Trevali Mining Corp.
Christopher Penna , engineering coordinator, Meliadine, Nunavut, is the 2nd Annual 2019 Larry Connell Award for Collaborative Excellence recipient. The award was created to recognize employees for the key qualities Connell exemplified throughout his remarkable career. Recipients are selected based on their impact, network and sphere of influence, both inside and outside Agnico Eagle, and for supporting the success of the company regionally or globally and in meeting the criteria outlined for the award. In recognition of his achievement, a donation of $5,000 CDN will be made by Agnico Eagle on behalf of Penna to Embrace Life Council, a non-profit suicide prevention organization based in Iqaluit, Nunavut.
Andrea Sutton was appointed to the board as a nonexecutive director. Sutton has more than 25 years of experience with Rio Tinto and ERA. Between 2013 and 2017, Sutton was chief executive and managing director of ERA, then a nonexecutive director from 2018 to 2020. Jason Greive was appointed COO. Most recently, he was COO at RTG Mining.
About - providing an abreviated version of the current print edition of E&MJ, WOMP is distributed throughout the world to decision makers in the global mining industry, the last week of every month.

Subscribe to E&MJ - To receive your own copy of the print edition of E&MJ, click here , and complete your details. E&MJ is available free of charge to qualified readers.

Contact - if you have views, opinons or comments or editoral that you would like to submit, we would be delighted to hear from you - click here

Top