Ascot Orders Equipment for Premier Gold Mine
---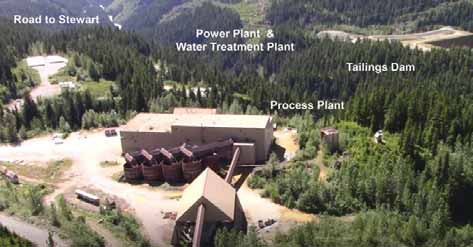 With the help of Farnell-Thompson, Ascot Resources is refurbishing the Premier gold mill, near Stewart, B.C.


Ascot Resources Ltd. signed an agreement for the delivery of a semi-autogenous grinding (SAG) mill and a ball mill, which are the long lead items required for the concentrator refurbishment at Premier gold mine in British Columbia's Golden Triangle. Montreal-based Farnell-Thompson Applied Technologies (Farnell-Thompson) will deliver the SAG and ball mills and related equipment. Farnell-Thompson is a leader in heavy machinery engineering design with significant experience in the design and delivery of grinding mills, according to the company.

"The Ascot team has worked diligently over the summer to complete all of the engineering work to put us in a position to place the order for the SAG and ball mills," Ascot President and CEO Derek White said. "This equipment is critical to our construction timeframe and having the support and expertise of Farnell-Thompson and Ascot's in-house engineering team has helped the company continue along its path toward production."

The order comprises a 22-ft diameter by 8-ft effective grinding length SAG mill and 14.5-ft diameter by 19.5-ft effective grinding length ball mill. Both mills will be driven by 2,000 KW, low speed synchronous motors at 78% critical speed, the company said. The mills will be supported on 90-in. diameter hydrodynamic trunnion bearings, which will be interchangeable. The mill lube systems will be identical for both mills company.
---
As featured in Womp 2020 Vol 11 - www.womp-int.com