The latest from the
World Mining Equipment
Video Library
View




Return to Normal or Not?

Throughout the news section in this edition, readers will see examples of miners doing the right thing. This should come as no surprise, especially to those who have worked for or worked with mining companies. They genuinely care for local communities and vice versa. Readers should also note that many of the countries that imposed lockdowns to stop the spread of the coronavirus (COVID-19) have reclassified mining as essential and allowed them to reopen. In return, the mines are demonstrating that they can provide a healthy work environment.
As more governments lift COVID-19 lockdowns and businesses start to rebuild, they will begin to take stock of the damage. Already, the blame game has started with several countries threatening to take actions against China .... read more


Steve Fiscor, Publisher & Editor in Chief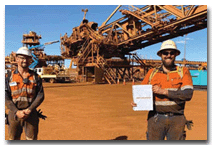 Miners Fight to Stop Spread of COVID-19
As the first quarter drew to a close, many mining companies were reporting their results and the coronavirus (COVID-19) and its effect on markets and operations were at the forefront of those discussions. "We have operated safely for the quarter and have achieved another strong operational performance," BHP CEO Mike Henry said. "We have implemented extensive measures .... read more
Quebec Allows Mines to Reopen
On Monday, April 13, the government of Quebec added mining operations to the list of priority activities and services that are permitted to operate while the province responds to the coronavirus (COVID-19) pandemic. Mining activities are now starting to resume in a gradual and supervised manner. Agnico Eagle Mines (AEM) reported it is taking steps to resume its operations in Quebec's Abitibi region .... read more

Top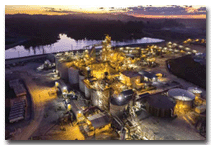 Silvercorp Will Buy Guyana Goldfields
Silvercorp Metals plans to acquire Guyana Goldfields in a cash and share transaction valued at C$105 million (US$75.48 million). Silvercorp said the move would further diversify the company, which already has two profi table underground silver mining operations in China, by adding a gold mining operation in Guyana, the Aurora gold mine.... read more


Freeport Adjusts Plans to Compensate for Metal Prices
Freeport-McMoRan (FCX) has revised operating plans in response to the global COVID-19 pandemic and resulting negative impact on the global economy. The company, as E&MJ previously reported, has proactively implemented operating protocols at its operating sites to contain and mitigate the risk of spread of COVID-19. These actions included, among others, physical distancing, travel restrictions, sanitizing, and frequent health .... read more

| | |
| --- | --- |
| AROUND THE WORLD - USA & CANADA | |

Cleveland-Cliffs Idles Northshore Mining, Tilden Mine
Based on current market conditions, Cleveland-Cliffs Inc. has decided to temporarily idle production at two of its iron ore mining operations, Northshore Mining in Minnesota and Tilden mine in Michigan. Cleveland-Cliffs said it will work down current .... read more


Black Butte Receives Positive Record of Decision
The Montana Department of Environmental Quality (DEQ) has released a positive Record of Decision (ROD) to grant a Mine Operating Permit (MOP) for Sandfire Resources' Black Butte copper project in Montana. All required permitting is now in place for its 85% owned project, according to Sandfire. Granting of the MOP to Sandfire Resources America's subsidiary, Tintina Montana, represents the final permitting milestone required to allow development....read more

Top
New Gold Restarts Rainy River
The Rainy River mine in Ontario, Canada, has begun a systematic ramp-up of operations following the completion of a voluntary 14-day suspension to adhere to provincial and federal COVID-19 guidelines related to out-of-country travel that impacted a significant portion of the local workforce. Operations will steadily ramp up over the coming weeks with the overarching priority of providing the safest .... read more

| | |
| --- | --- |
| AROUND THE WORLD - Latin America | |
Barrick Acquires Interest in El Quevar
Barrick Gold has entered into an earnin agreement with Golden Minerals to acquire a 70% interest in the El Quevar project located in the Salta Province of Argentina. As part of the agreement, Barrick will purchase US$1 million of Golden Minerals shares pursuant to a private placement transaction at a price of $0.21 per share. Under the agreement, the Canadian company will have to invest $10 million in exploration over... read more


Top
Centaurus Completes Acquisition of Jaguar Nickel
Centaurus Metals has completed the acquisition of the Jaguar Nickel Sulphide Project in Brazil's Carajás Mining District from Vale, the company said. The agreement was announced back in August 2019. The consideration payable to Vale on closing for 100% acquisition of the Jaguar Project was a small upfront cash payment of US$250,000 and the transfer of the company's greenfi eld Salobo West tenure. All closing steps have now ... read more

| | |
| --- | --- |
| AROUND THE WORLD - Australasia | |
Fortescue Provides Production Update
Fortescue Metals Group reported record quarterly iron ore shipments of 42.3 million metric tons (mt), a 10% increase over the previous quarter. The company received on average $73/dry mt. "Fortescue is a core supplier of iron ore to China and we see strong ongoing demand …. read more


Top

Saracen Reports Record Gold Production
Saracen Mineral Holdings Ltd. reported a record March quarter with group production of more than 158,000 ounces (oz) of gold at an all-in sustaining cost (AISC) of A$1,133/oz. This takes production for the nine months to March 31 to 374,584 oz at an AISC of A$1,081/oz. Saracen operates three gold mines, Thunderbox, Carosue Dam and KCGM (50%), which sold 50 million oz, 49 million and 59 million oz respectively. …. read more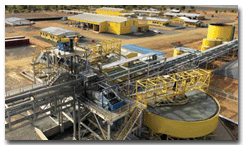 Endeavour, Semafo Combine to Create 1M Oz/y Gold Miner
Endeavour Mining and Semafo have entered into a definitive agreement whereby Endeavour will acquire all of the issued and outstanding securities of Semafo by way of a plan of arrangement under the Business Corporations Act (Québec). The combined company will have six gold mines in Cote d'Ivoire and Burkina Faso …. read more
Top
Mines in South Africa Start to Reopen
South African mines began returning to work during mid-April. On March 26, the country shut down, including most of the mining industry, with only a few coal mines supporting electricity generation. All underground operations ceased as did most surface workings. Mining Minister Gwede Mantashe said at a briefing .... read more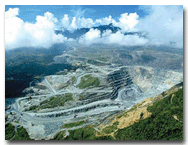 PNG Denies Mining Lease Extension for Porgera
The government of Papua New Guinea (PNG) decided not to extend the special mining lease for the Porgera gold mine. Barrick Niugini Ltd. (BNL), majority owner and operator of the mine, said the decision was tantamount to nationalization without due process and in violation of the government's legal obligations to BNL. Located at .... read more


Top
Kazatomprom Decreases Operations at Uranium Mines
JSC National Atomic Co. Kazatomprom is reducing operational activities across all of its uranium mines for an expected period of three months due to the risks posed by the coronavirus (COVID-19) pandemic. According to Kazatomprom, this decision will result in a lower level of wellfield development activity and, as a result, an estimated reduction of up to 17.5% in total planned uranium production in Kazakhstan for 2020 … read more



| | |
| --- | --- |
| THIS MONTH IN COAL | |
Anglo American, Komatsu Team Up to Restore Mined Lands
Anglo American and Komatsu announced a new mine rehabilitation partnership that will see more than 9,000 trees planted at Anglo American's Dawson mine in Central Queensland's Bowen Basin. The partnership, Growing Together, aims to return mined land to agricultural use .... read more


Top

Arch Coal Reports Progress with Leer South
During the first quarter, Arch Coal invested $62.1 million in the continued buildout of Leer South in West Virginia, USA, bringing the capital expended on the project to $165 million since its launch in February 2019. Arch reaffirmed that it expects to invest a total of $360 million to $390 million in the project, including $220 million during full year 2020. "We are making strong and consistent progress and maintaining tight capital discipline in the …. read more


-->
| | |
| --- | --- |
| FEATURE - Drilling Accuracy | |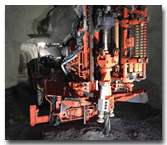 Data-driven Drilling Diminishes Deviation
New solutions offer intelligent controls, automation, near real-time measurements, and optimally planned holes for the new age of precision mining.

By Jesse Morton, Technical Writer

Holes that are true to plan, whether in exploration drilling or in reaming an ore pass, can be invaluable. It can mean discovering a new high-grade zone that attracts needed investors to fund startup. Or it could generate better fragmentation to improve the load on the primary crusher. Hole plans true to the orebody specs can be of even greater value, impacting everything downstream to the energy consumption of the entire mill. Several new solutions hit the market recently, or will soon hit the market, that offer, among other things, holes that are almost laser straight, clean, or true to plan, or are optimally planned .... read more



For more companies with products in the Drilling market -
Go Here
| | |
| --- | --- |
| FEATURE - Dewatering | |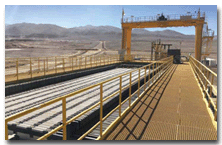 How to Make Filtered Tailings Feasible
The technology and drivers required for dry-stack tailings are all there, so why are mines still wary of high-performance filters, and how can we overcome the current inertia?

By Carly Leonida, European Editor.

To dewater or not to dewater tailings? That is a question many mining companies are grappling with at the moment, and it's a tricky one to answer given the huge number of unique factors that can influence the business case at each site. Dewatering to create thickened tailings, paste or filter cakes for dry stacking removes residual process water from the tailings making it less risky and bulky to store. It allows process water to be returned to the concentrator for reuse, helping mines drive down their operating costs ..... read more

Top

For more companies with products in the Dewatering market -
Go Here
| | |
| --- | --- |
| FEATURE - Hydraulic Shovels | |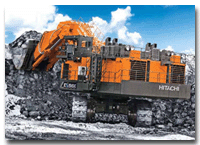 New Shovels Offer Efficiency, Sustainability
The latest releases have comfy cabs, preprogrammed work modes, and the ability to go green.

By Jesse Morton, Technical Writer

A number of new Tier 4 Final excavators were introduced recently, including a couple big ones. They offer preprogrammed work modes that target lower emissions, higher efficiency or optimal production. Mechanical upgrades mean better reliability, higher uptime and a longer life. That they launch now could suggest demand is strong. It could also suggest that the suppliers of this highly competitive niche market have to track and mirror each other so tightly that a new release from one almost guarantees the same from others. Either as an indicator of current market strength, or inspite of the lack thereof, the latest releases speak.... read more


For more companies with products in the Hydraulic Shovels market -
Go Here
| | |
| --- | --- |
| Fuels and Lube | |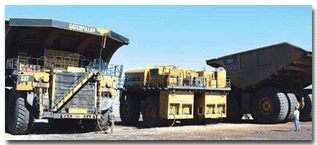 Sizing Up a Fluid Situation
Fuel is always a major cost for mines – oil and grease, perhaps not quite so much, but the wrong lubrication choices and applications can be expensive. Fuel-service and lube vendors offer many product and service options to avoid problems, save money and maintain asset health and performance.

By Russell A. Carter, Contributing Editor

Anyone who doubts the old proverb "the more things change, the more they stay the same," can fi nd absolute evidence of its truth in the current state of the mining industry. With the cumulative social and economic impacts of the COVID-19 pandemic far from clear, producers face unexpected and possibly unprecedented challenges involving everything from capital investment funding to material shortages and workforce upheaval.... read more

Top


For more companies with products in the Fuels and Lube market -
Go Here
| | |
| --- | --- |
| Video Presentations | |
The latest listings from the World Mining Equipment Video Library - to view the video, click the image.
For more details on the Video Hub -

Go Here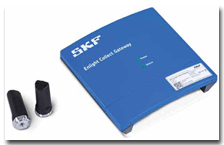 SKF - Sensors Look and Listen for Bearing Problems
SKF recently introduced a compact vibration and temperature sensor that monitors the condition of rotating parts on heavy machinery. Designed mainly for use as part of a SKF rotating equipment performance (REP) contract or fee arrangement, the company claims its Enlight Collect IMx-1 allows customers to reduce .... read more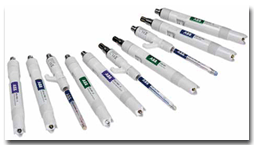 ABB - pH Measurements MadeEasier by Versatile System
ABB has launched a new range of color- coded sensors that are designed to make it more convenient to choose and manage an optimal pH measurement solution, according to the company. The application-driven designs are categorized into three groups: the entry-level 100 series for cost-effective measurement in general process applications....read more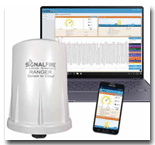 SignalFire - Remote Cellular Transmitter Uses Latest LTE Technology
SignalFire Wireless Telemetry expanded its wireless IoT product offering with Ranger, a cellular transmitter that utilizes the latest LTE CAT M1 technology to connect industrial sensors to the cloud for remote monitoring, control and alarming. It is designed to work with a wide range of sensor types and brands, making it easily .... read more

Top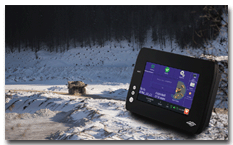 Modular Mining – Boliden's Kevitsa Deploys DISPATCH
Boliden's Kevitsa mine, in northern Finland, deployed Modular Mining's DISPATCH, ProVision and MineCare systems. Modular Mining's solutions were selected to optimize haulage, improve loading accuracy and increase availability across more than 30 pieces of equipment in Kevitsa's mixed-manufacturer fleet, ....read more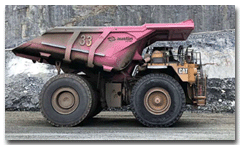 Austin - Replacement Bodies Up Production
Austin Engineering announced New Ultima truck bodies are being trialed on 240-metric- ton (mt) haulers at Western Australian gold mines, where the bodies could improve fleet availability and productivity. The bodies were fitted to the fleet after the mine identified various challenges, including the weight.... read more


Mohawk - Vertical-rise Lift for Big Machines
Mohawk reported its vertical-rise lifts offer a capacity of up to 240,000 lb. The company also offers a four-post lift with a capacity range of 19,000 lb to 120,000 lb. For underground ops, the company manufactures explosion-proof systems, lifts that operate on AC or DC power, and options such as tire dollies, LED lighting or rolling-wheel .... read more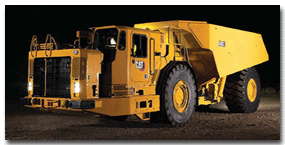 CAT - Underground Truck With Bigger Payload
Caterpillar released the AD63 Underground Articulated Truck, which, the company reported, offers a 5% increased payload (63 mt) and more torque for enhanced production capabilities over its predecessor, the AD60. The unit can be configured to meet emissions regulations. New features speak to operator comfort, maintenance.…. read more

Top
Earthwave - Smart Phone App Tracks Drivers
Earthwave Technologies released Fleet- Watcher App, described as an App-asa- Device solution that delivers tracking ability via a smart mobile device. Functionally it is comparable to a solution that uses a permanently installed transponder ....read more
MAY 3-6, 2020: Canadian Institute of Mining (CIM), Vancouver, Canada. - SUSPENDED - follow contact for more information
Contact: Web: https://convention.cim.org/2020https://convention.cim.org/2020
MAY 23-30, 2020: ALTA 2020 Nickel-Cobalt-Copper, Uranium-REE, Gold-PM, In Situ Recovery, Lithium & Battery Technology Conference & Exhibition, Pan Pacifi c Hotel, Perth, Australia.- SUSPENDED - follow contact for more information
Contact: Web: www.altamet.com.au/conferences/alta-2020/
JUNE 1-5, 2020: Elko Mining, Elko, Nevada, USA. - SUSPENDED - follow contact for more information
Contact: Web: https://www.elkocva.com
JUNE 2-5, 2020: UGOL & Russia, Novkutznesk, Russia.- SUSPENDED - follow contact for more information
Contact: Web: www.ugol-rossii.com
JUNE 9-11, 2020: Euro Mine Expo, Skelleftea, Sweden. - SUSPENDED - follow contact for more information
Contact: Web: www.euromineexpo.com
SEPTEMBER 7-11, 2020: Electra Mining, Johannesburg, South Africa. - SUSPENDED - follow contact for more information
Contact: Web: www.electramining.co.za
SEPTEMBER 28-30, 2020: MINExpo INTERNATIONAL, Las Vegas, Nevada, USA - SUSPENDED - follow contact for more information
Contact: Web: www.minexpo.com
MARCH 14-17, 2021: Haulage & Loading 2021, Hilton El Conquistador Resort, Tucson, Arizona, USA.
Contact: Web: www.haulageandloading.com
For a full calendar of mining industry conferences and events - click here
| | |
| --- | --- |
| WHO'S MOVING WHERE | |

Trilogy Metals Inc. appointed Tony Giardini as president and CEO, effective June 1. Giardini has been a director of the company since 2012. Previously, Giardini was president of Ivanhoe Mines Ltd. and as CFO at Kinross Gold Corp. James "Jim" Gowans will continue in his role as interim president and CEO until May 31. Gowans remains in his role as a director of the company and he will continue as a member of the Board of Ambler Metals LLC, overseeing the company's interests in its joint venture with South32 Ltd.

Pretivm Resources Inc. appointed Jacques Perron as president and CEO. Most recently, Perron was president, CEO and director of Thompson Creek Metals Co. Inc. until it was acquired by Centerra Gold Inc in 2016. Perron succeeds Joseph Ovsenek, who was Pretivm's president and CEO since 2017.

Outokumpu appointed Heikki Malinen as president and CEO and the chairman of the leadership team. He joined the company on May 1 and will assume his role as the CEO on May 16.

Golden Predator Mining Corp. appointed Scott Davis as CFO. Davis is a partner of Cross Davis & Co. LLP Chartered Professional Accountants. Davis has served as the CFO of several companies and his past experience consists of senior management positions, including four years at Appleby as an assistant financial controller. Davis has replaced Greg Hayes.

Great Panther Mining Ltd. announced changes to the board of directors and senior management team. Rob Henderson has been appointed president and CEO. Most recently, Henderson was president and CEO of Amerigo Resources Ltd. David Garofalo has been appointed as incoming board chair. Garofalo, Joseph Gallucci and Alan Hair will join the board effective immediately.

Peter Grönholm has been appointed managing director of ALLU Finland.

Black & Veatch has named Iain Humphreys as the new water mining business line director and head of the company's regional office in Santiago, Chile.

MacLean Engineering hired Jari Tuorila as chief. Tuorila comes to MacLean from previous senior management roles with underground mining vehicle manufacturers out of Perth, Brisbane, and Sydney, as well as Singapore, Shanghai, Hanoi, and Ho Chi Minh City. He has 30-plus years in the mining and tunneling sectors.
About - providing an abreviated version of the current print edition of E&MJ, WOMP is distributed throughout the world to decision makers in the global mining industry, the last week of every month.

Subscribe to E&MJ - To receive your own copy of the print edition of E&MJ, click here , and complete your details. E&MJ is available free of charge to qualified readers.

Contact - if you have views, opinons or comments or editoral that you would like to submit, we would be delighted to hear from you - click here

Top