Fortescue Provides Production Update
---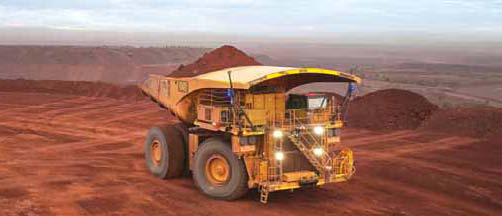 Fortescue has capitalized on autonomous haulage for its iron ore operations.


Fortescue Metals Group reported record quarterly iron ore shipments of 42.3 million metric tons (mt), a 10% increase over the previous quarter. The company received on average $73/dry mt.

"Fortescue is a core supplier of iron ore to China and we see strong ongoing demand for our products and anticipate a steady recovery in economic activity in that market," said Fortescue CEO Elizabeth Gaines. "The health and safety of our people, their families and the broader community is our priority, and we have been responsive to the [pandemic] and economic crisis. We are committed to ensuring robust plans are implemented to prevent the spread of infection to any of our sites, with a temporary extended operational roster introduced to reduce people movement, as well as measures to monitor the health of all team members and support best practice physical distancing at our operations.

Based on the strong operating performance year-to-date, Gaines upgraded Fortescue's guidance for FY20 shipments to 175 - 177 million mt.
---
As featured in Womp 2020 Vol 05 - www.womp-int.com