The latest from the
World Mining Equipment
Video Library
View




The Mining Business Deals with COVID-19

The Coronavirus (COVID-19) has up-ended everyday life for everyone as it spreads throughout the world. Mining Media International (MMI) has taken the necessary precautions to keep day-today business running by practicing social distancing while constantly monitoring the situation. So far, the impacts for much of the mining business has not been as severe as other industries as the mines are located in remote, low risk areas and many mining suppliers have been designated as essential, allowing them to continue to provide services.

Several updates have been posted on the E&MJ Website: www.e-mj.com

From those and more recent new releases, we can tell you: .... read more


Steve Fiscor, Publisher & Editor in Chief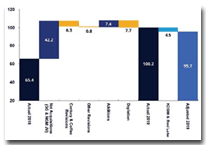 Newmont Reports Largest Gold Mineral Reserves in Company History
Newmont Corp. reported a 53% increase in gold mineral reserves for 2019. Reserves stood at 100.2 million attributable ounces (oz) for 2019 compared to 65.4 million oz at the end of 2018. The company attributed this to the acquisition of Goldcorp and creation of the Nevada Gold Mines joint venture, as well as "ongoing exploration success .... read more
Falco Resources Will Purchase Golden Queen Mining
Falco Resources Ltd. has entered into an agreement with Golden Queen Mining Consolidated Ltd. to acquire all of the issued and outstanding common shares of Golden Queen. The acquisition is expected to be completed by way of a statutory plan of arrangement under the Business Corporations Act. .... read more

Top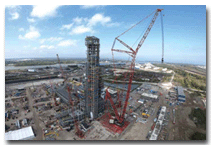 Goncalves: Cliffs Finishes 2019 on Exciting Note
Full-year 2019 consolidated revenues were $2 billion, compared to the prior year's revenues of $2.3 billion. Cost of goods sold were $1.4 billion, compared to $1.5 billion reported in 2018. For the full-year 2019, the company recorded net income of $293 million. This compares to net income of $1.1 billion recorded in the prior year, which was.... read more


Strong Q4 Caps Good Year for Barrick
Barrick Gold Corp.'s gold production for 2019 of 5,465,000 ounces (oz) was at the top end of its guidance range while copper production of 432 million pounds was above the guidance range, the company reported. The company reported net earnings per share of $2.26 for the year and noted that its adjusted net earnings per share were up 46% year on year while debt net of cash was halved from 2018 to $2.2 billion .... read more

| | |
| --- | --- |
| AROUND THE WORLD - USA & CANADA | |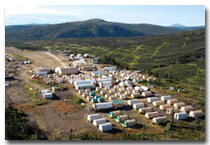 Donlin Gold Receives Key Natural Gas Pipeline Permit
The Donlin gold project in southwest Alaska has received the final state right-of-way authorization for a buried, 316-mile-long, natural gas pipeline to support power generation at the project site. The proposed pipeline would be 14 inches in diameter and typically buried 3 to 6 feet deep, providing a reliable natural gas supply regardless of weather or season .... read more


PolyMet Files Appeal With Minnesota Supreme Court
Poly Met Mining Inc. filed a Petition for Review to the Minnesota Supreme Court seeking to overturn a decision made by the Minnesota Court of Appeals back in January that remanded the company's Permit to Mine and dam safety permits back to the Department of Natural Resources (DNR) for a contested case hearing. "We are respectfully asking the Supreme Court to right what we believe is a wrong," President and CEO Jon Cherry said....read more

Top
Excelsior Optimizing Gunnison ISR Copper Project
Excelsior Mining reported in early February that, following the first month of mining operations, it has collected a significant amount of data that will support optimization programs that are currently being implemented at its Gunnison in-situ recovery (ISR) copper project in Cochise County, Arizona, 65 miles southeast of Tucson. Included in these programs are improved preventive maintenance to limit pump and wellfield downtime.... read more

| | |
| --- | --- |
| AROUND THE WORLD - Latin America | |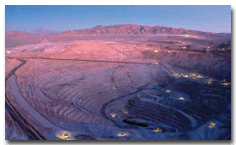 Escondida Will Give Up Using Water From Atacama Copper
Escondida, the largest copper mine in the world, will give up its request to extend its rights to use fresh water in the Salar de Atacama (northern Chile), which it will replace with resources from its desalination plants. The site, controlled by BHP, was waiting on a permit to continue extracting 428 liters per second of an aquifer located in the... read more


Top
Updated PEA Supports Gramalote Gold in Colombia
B2Gold has announced positive results from an updated preliminary economic assessment (PEA) of the Gramalote Ridge deposit at the Gramalote gold project in Antioquia province, Colombia. The project is a joint venture between B2Gold and AngloGold Ashanti. B2Gold assumed the role of manager of the joint venture on January 1. Assuming an effective date of January 1 and a gold price of $1,350 per ounce (oz), Gramalote Ridge economic ... read more

| | |
| --- | --- |
| AROUND THE WORLD - Australasia | |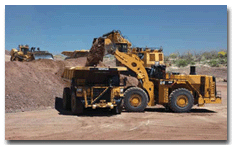 Newmont Brings First Autonomous Haulage Fleet to Gold Mining Industry
Newmont Corp. has approved investment in an Autonomous Haulage System (AHS) at Boddington in Australia to enhance safety and productivity, while also extending mine life. Once fully operational in 2021, Boddington will be the world's first open-pit gold mine with an autonomous haul truck fl eet. "Not only does Boddington continue to deliver strong …. read more


Top

Fortescue Invests $450M in Pilbara Generation Project
Fortescue Metals will invest US$450 million into the Pilbara Generation project, the next stage of its Pilbara energy connect program. The Pilbara Transmission project consists of 275 kilometers (km) of high-voltage transmission lines connecting Fortescue's mine sites, while the Pilbara Generation project will include 150 megawatts (MW) of gas fired generation, together with 150 MW of solar photovoltaic (PV) generation. This will be supplemented by large-scale battery storage and will be constructed, owned and operated by Fortescue …. read more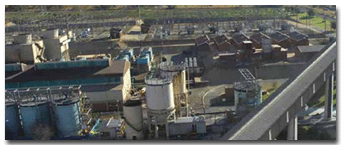 AngloGold Ashanti Will Sell South African Assets to Harmony Gold
AngloGold Ashanti reached an agreement to sell its remaining South African producing assets and related liabilities to Harmony Gold Mining Co. Ltd., with expected proceeds of around $300 million. The sale includes the Mponeng mine; Tau Tona and Savuka mines and associated rock-dump and tailings …. read more
Top
Ivanhoe Builds High-grade Copper Resources in DRC
Ivanhoe Mines has reported an updated mineral resource estimate for the Kamoa- Kakula copper project in the Democratic Republic of Congo (DRC). The project is a joint venture between Ivanhoe Mines (39.6%), Zijin Mining Group (39.6%), Crystal River Global Ltd. (0.8%) and the DRC government (20%). An initial 3.8-million-metric-ton-peryear (mt/y) mining operation on the Kakula deposit is nearing startup, with first concentrate production scheduled for the third quarter of 2020 .... read more



Turquoise Hill Commits to New Coal-fired Power Plant for Oyu Tolgoi
Oyu Tolgoi LLC has submitted a feasibility study to the government of Mongolia for the Tavan Tolgoi Power Plant (TTPP) Project, which involves building a 300-megawatt coal power plant. The plan will allow the company to secure domestically sourced power for the Oyu Tolgoi copper mine .... read more


Top
Centerra Gold Pours FirstGold at Öksüt Mine
Centerra Gold Inc. announced that the first gold pour from its Öksüt Mine in Turkey occurred on schedule and ahead of budget. Additionally, the project achieved a significant safety milestone, achieving 2 million work hours Lost Time Injury Free. President and CEO Scott Perry said, "This is an important milestone for the project and for … read more



| | |
| --- | --- |
| THIS MONTH IN COAL | |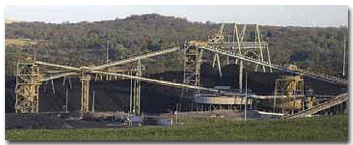 Peabody Moves to Lower Costs in US, Considers Options for North Goonyella
Peabody Energy announced its full-year 2019 revenues totaled $4.62 billion compared to $5.58 billion in the prior year, due to an 11% decline in production and lower pricing. The company posted a full-year 2019 loss of $188.3 million, while adjusted EBITDA totaled $837.1 million .... read more


Top

Contura Energy Lowers Guidance for 2020
Contura Energy updated its guidance for 2020, which decreased 700,000 tons for both metallurgical and thermal coal sales. Met shipments will range from 12 million tons to 12.6 million tons, from the previously announced guidance of 12.7 million tons to 13.3 million tons. The range for Central Appalachia (CAPP) thermal shipments was reduced to 2,7 million tons …. read more


-->
| | |
| --- | --- |
| FEATURE - Underground Mining | |
To Future-proof, Coy Taps Top Talent, Traditions, Tech
Longtime underground zinc mine innovates to improve workplace conditions and production, but also uses effective processes and technologies from days of yore.

Jesse Morton, Technical Writer

Nyrstar's Coy mine, a pure-play underground zinc operation in East Tennessee, shares much in common with other underground mines. Ventilation, communications and water management challenges top the list. Coy is also quite unique in one aspect. According to Justin Cobb, the mine's superintendent, the miners there, to date, have had the luxury of using an adjective rarely used to describe zinc mining jobs: stable .... read more



For more companies with products in the Underground market -
Go Here
| | |
| --- | --- |
| FEATURE - Wear Protection | |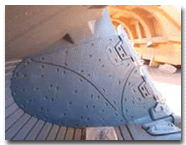 Abrasion-resistant Materials Protect High-wear Zones Mills
New kit allows miners to prolong replacement times and increase availability.

By Steve Fiscor, Editor-in-Chief.

Mining is a constant battle that pits steel against rock. Whether it's the dipper on the shovel crowding the face or the tray of the haul truck receiving the load, the rock slowly grinds the steel surface. Ultimately, steel loses the battle in its sacrifi cial role and will need to be replaced, which can be kind of tricky depending on the location of the high-wear area. Obviously, the ground engaging tools (GET) that surround the mouth of the dipper see the most action in the pit ..... read more

Top

For more companies with products in the Abrasion Resistant Materials market -
Go Here
| | |
| --- | --- |
| FEATURE - Trucks and LHD's | |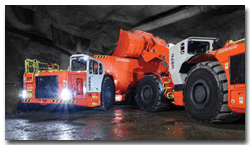 Upgraded Haulers Sell in OZ
The latest reported advances speak to improving cycle times, better battery technologies, and creating a safer work environment.

By Jesse Morton, Technical Writer

Being a MINExpo year, disruption is in the cards for the underground haulage equipment space. Until the event in Las Vegas this fall, suppliers are keeping their hands close to their vest. Company insiders told E&MJ Sandvik is gaining market share in Australia, Aramine is perfecting its miniLoader, and Komatsu is fielding interest in a couple powerful Joy loaders. Insiders at companies with impending big releases provided only summaries. Artisan Vehicle Systems, now a subsidiary.... read more


For more companies with products in the Trucks and LHD's market -
Go Here
| | |
| --- | --- |
| Preconcentration | |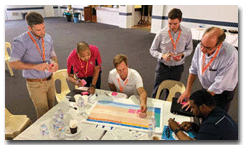 Reducing Mine Water and Waste Through Preconcentration
Preconcentration offers miners the opportunity to address some of the operational, environmental and CSR-based challenges that lie ahead.

By Carly Leonida, European Editor

Preconcentration, as a concept, is not new. It is a commonly used process in base metals, coal, iron ore and phosphate operations, and selective ore sorting in the form of hand picking has been employed since the birth of mining to optimize processing. At a commercial scale, processes such as gravity concentration, heavy media separation and ore sorting have been used, where cost effective, since the 1970s. However, there is renewed interest in preconcentration due to technological advances and shifts in the monetary.... read more

Top


For more companies with products in the Mineral Processing market -
Go Here
| | |
| --- | --- |
| Video Presentations | |
The latest listings from the World Mining Equipment Video Library - to view the video, click the image.
For more details on the Video Hub -

Go Here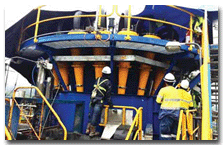 Hydrocyclones Minimize Circuit Recirculation
Weir Minerals reported the installation of 19 Cavex 400CVX10 hydrocyclones at OceanaGold's Didipio gold and copper mine in the Philippines has led to savings of more than $800,000 annually through a dramatic reduction in grinding circuit recirculation .... read more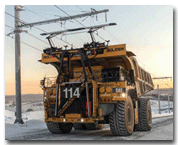 Trolley Assist UpsHauler Availability
Caterpillar released the trolley assist system for their electric-drive mining trucks. Currently available for the 795F AC truck as a retrofit kit, the solution aids in reducing carbon emissions, lowers fuel and engine costs, and boosts speed-on-grade for greater productivity, the company reported....read more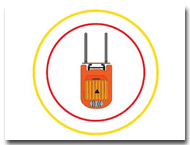 AMR Develops Collision Avoidance Technology
AMR PEMCO's new Collision Avoidance Protection System (CAPS) provides precise proximity detection with simplicity, reliability and cost-effectiveness. Using this new technology, data is continuously transmitted between two or more pieces of equipment/tags, and the distance is immediately determined between .... read more

Top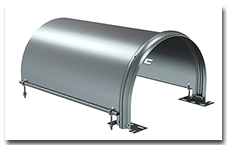 Conveyor Covers Prevent Loss
Precision Pulley & Idler (PPI) launched its Conveyor Cover line, which, the company reported, helps protect conveyed material and the environment against dust and noise. It also helps eliminate product loss due to wind, while reducing belt wear due to weather, the ....read more

Magna MA04+ Giants will make an absolute difference on CpH
Magna Tyres has announced another major mining company is using their MA04+ Giants. Located in Africa the company approached Magna for a E4 pattern to enable operation over wet ground and confirmation over physical objects. Magna recommended two different patterns and compounds - the first batch is already running at the mine.... read more



Outotec® CarbonSense Sensor System
Outotec® CarbonSense is an in-situ measurement system that helps to minimize gold solution losses in carbon-in-pulp (CIP) and carbon-in-leach (CIL) circuits by enabling reliable and repeatable online monitoring of carbon concentration. As the instrument is directly immersed in the slurry, no sample transfer is needed, and the measurement is always available for optimal carbon management .... read more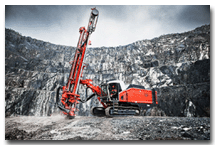 New Leopard™ DI650i: more intelligent DTH surface drilling
Sandvik Mining and Rock Technology is expanding its high-pressure DTH drill rig offering for Tier 4F and Stage V compliant countries with the new Leopard DI650i. The new Leopard DI650i DTH rig is designed for large hole sizes, and by balancing proven engineering solutions and innovative new.…. read more

Top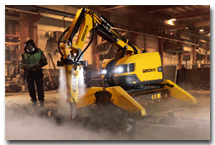 Brokk - atomized water mist system.
The most hazardous dust part hazardous dust particles are the ones not visible, that's why Brokk's new dust suppression produces atomized fog that effectively binds the airborne dust particles while also providing ground-level dust suppression. Additionally, the mist dissipates, rather than forming puddles, for a safer, cleaner jobsite ....read more
APRIL 20-24, 2020: Expomin, Santiago, Chile. Contact: Web: www.expomin.cl
APRIL 21-23, 2020: MiningWorld Russia, Moscow, Russia. Contact: Web: www.miningworld-events.com
MAY 3-6, 2020: Canadian Institute of Mining (CIM), Vancouver, Canada. Contact: Web: https://convention.cim.org/2020https://convention.cim.org/2020
MAY 23-30, 2020: ALTA 2020 Nickel-Cobalt-Copper, Uranium-REE, Gold-PM, In Situ Recovery, Lithium & Battery Technology Conference & Exhibition, Pan Pacifi c Hotel, Perth, Australia. Contact: Web: www.altamet.com.au/conferences/alta-2020/
JUNE 1-5, 2020: Elko Mining, Elko, Nevada, USA. Contact: Web: https://www.elkocva.com
JUNE 2-5, 2020: UGOL & Russia, Novkutznesk, Russia. Contact: Web: www.ugol-rossii.com
JUNE 9-11, 2020: Euro Mine Expo, Skelleftea, Sweden. Contact: Web: www.euromineexpo.com
SEPTEMBER 7-11, 2020: Electra Mining, Johannesburg, South Africa. Contact: Web: www.electramining.co.za
For a full calendar of mining industry conferences and events - click here
| | |
| --- | --- |
| WHO'S MOVING WHERE | |
Following the departure of CEO Chris Griffith after more than seven years at the helm, Anglo American Platinum Ltd. (Amplats) has appointed his replacement from inside the company. Current Group Head of Processing for Anglo American Natascha Viljoen will take over on April 16. Griffith decided to step down to pursue other career opportunities. Prior to joining Anglo American, Viljoen was executive vice president of processing at Lonmin while also leading the company's sustainability, employee health, environmental and stakeholder relations work at various times.
Antofagasta plc announced that CFO Alfredo Atucha will be retiring on March 31 and will be replaced as group CFO by Mauricio Ortiz, current vice president of finance of the Mining Division. Ortiz joined the group in 2015. He previously held mining leadership roles in the finance and project development areas of Codelco and BHP. Vivianne Blanlot, an independent nonexecutive director, will join the Nomination and Governance Committee, and Ramon Jara, a nonexecutive director, will join the Sustainability and Stakeholder Management Committee.

First Majestic Silver Corp. appointed Steve Holmes to the role of COO. Prior to joining First Majestic, Holmes held the position of vice president, joint venture portfolio at Barrick Gold.
Richard Lock has joined Poly Met Mining Inc. as senior vice president and project director for the NorthMet Project. Lock most recently was construction director for the KAZ Minerals Peschanka openpit copper mine located within the Arctic Circle in Russia.

Starla Jackson has been appointed marketing coordinator for Eclipse Mining Technologies.

RPMGlobal has bolstered its inhouse Environmental, Social and Governance (ESG) capabilities after announcing the appointment of Luke Stephens, principal social specialist, to the company's Consulting and Advisory division.

VTT Technical Research Centre of Finland Ltd. announced that Anssi Laukkanen, who was involved in the creation of the materials modelling concept VTT ProperTune, has been appointed as VTT's fi rst research professor in computational materials and data sciences.

Trinity Industries announced that Jean Savage, a member of the company's board of directors, has been appointed CEO and president. Previously, Savage was vice president of Caterpillar's Surface Mining and Technology Division.
About - providing an abreviated version of the current print edition of E&MJ, WOMP is distributed throughout the world to decision makers in the global mining industry, the last week of every month.

Subscribe to E&MJ - To receive your own copy of the print edition of E&MJ, click here , and complete your details. E&MJ is available free of charge to qualified readers.

Contact - if you have views, opinons or comments or editoral that you would like to submit, we would be delighted to hear from you - click here

Top