The latest from the
World Mining Equipment
Video Library
View




Don't Blame Brazilian Miners for Wildfires

Millions were severely misinformed about the scope and severity of the wildfires in the Amazon by politically motivated bloggers during late August. They now believe that miners were responsible for the wildfires in Brazil, thanks to those sources and Instagram posts from celebrities and politicians. Now that hurricanes have supplanted Brazilian forest fires as the monthly apocalyptic event threatening mankind, it's unlikely any of the misstatements will ever be corrected — the damage is done.
Actor Leonardo DiCaprio shared a post, "The lungs of the Earth are in flames" on Instagram. Just before the G7 meeting, French President Emmanuel Macron warned of a "real ecocide." One of the photographs shared .... read more


Steve Fiscor, Publisher & Editor in Chief

Ahafo Mill Expansion in Ghana Processes First Ore
Newmont Goldcorp announced that the Ahafo Mill Expansion (AME) project in Ghana successfully processed its first ore and is on track to achieve commercial production in the fourth quarter of 2019. The mill expansion will increase average annual gold production at the Ahafo mine by between 75,000 .... read more
Revocery Continues in Challenging Environment for EN+ Group
EN+ GROUP IPJSC announced its financial results for the six-month and the three-month periods ended June 30. The group said it continues to make good progress in its ongoing recovery from the impact of sanctions, which were lifted in January. The power segment has delivered stable operational performance and a strong increase in net profitability in the first half of 2019, the company said. The metals segment has seen strong recovery .... read more

Top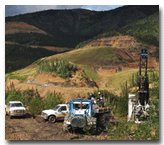 Golden Predator Advances Reopening of Brewery Creek
Golden Predator Mining Corp. announced it has commenced site improvements and an accelerated exploration/development drilling program at its fully licensed 100%-owned Brewery Creek Mine near Dawson City, Yukon, Canada. Site development work is under way following the receipt of formal notification from the Yukon government confirming the validity of the current Quartz Mining License and Water License.... read more


Glencore: African Copper Business Not Meeting Expectations
Delivering the company's half-year report, Glencore CEO Ivan Glasenberg said the company's performance in the fi rst half reflected a challenging economic backdrop for its commodity mix, as well as operating and cost setbacks within its rampup/ development assets. Adjusted EBITDA declined 32% to $5.6 billion. The company's African copper business did not meet expected operational performance. "We have moved to .... read more

| | |
| --- | --- |
| AROUND THE WORLD - USA & CANADA | |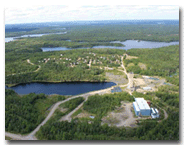 Pure Gold Starts Construction of Madsen Red Lake Mine
Pure Gold Mining began construction of its Madsen Red Lake gold mine in northwest Ontario in early August and is targeting an initial gold pour by the end of 2020. Plans for detailed engineering and procurement were being formalized, and a hiring strategy had been initiated to facilitate the short project implementation .... read more


Piedmont Lithium Advancing Integrated Project in North Carolina
Piedmont Lithium has reported the resultsmof an updated scoping study of its vertically integrated Piedmont Lithium project in the Carolina Tin-Spodumene Belt in southwest North Carolina. The project includes a lithium hydroxide chemical plant that would be supplied with spodumene concentrate from an open-pit mine and....read more

Top
NAP Acquires 51% Interest in Sunday Lake PGM Project
North American Palladium (NAP) has vested a 51% interest in the Sunday Lake Project in Ontario. The decision to continue investing in this platinum group metal (PGM) property was supported by encouraging drilling results from the PGM Zone, including the best intersection reported to date — 41.2 meters (m) grading 3.22 grams/ton Pt, 2.08 g/t Pd and 0.21 g/t Au, according to the company .... read more

| | |
| --- | --- |
| AROUND THE WORLD - Latin America | |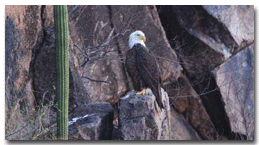 AEM Brings Bald Eagle Back to Sonora
Agnico Eagle has once again partnered with the governments of Mexico and the United States to protect the endangered bald eagle — an emblem of Agnico Eagle Mines Ltd. (AEM). Agnico Eagle Mexico began working with the Commission of Ecology and Sustainable Development of the state of Sonora (CEDES), Mexico, in 2017 to monitor and study the population of this majestic.... read more


Top
Centaurus Metals Active on 2 Fronts in Brazil
Centaurus Metals has agreed to acquire Vale's Jaguar nickel project and, separately, has reported the results of a prefeasibility study of the Jambreiro iron ore project, both in Brazil. Centaurus has been granted a binding call option by Vale allowing it to acquire 100% of the Jaguar nickel project in Pará state, Brazil, through a transaction that includes an asset swap arrangement, with.... read more

| | |
| --- | --- |
| AROUND THE WORLD - Australasia | |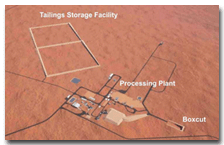 Galena Developing Abra Project
Galena Mining has initiated construction of the Abra underground lead-silver project in the Gascoyne region of Western Australia, 200 kilometers (km) north of the town of Meekatharra. Development is based on a definitive feasibility study that demonstrates outstanding economics for a mine producing a highgrade lead-silver concentrate containing …. read more


Top

Drilling Continues at Rio Tinto's Winu Project
As previously announced, Rio Tinto has discovered copper-gold mineralization at the Winu project in the Yeneena Basin of the Paterson Province in Western Australia. The company provided new data on 14 diamond drill holes and 28 reverse circulation (RC) drill holes completed since the last report. Results continue to indicate relatively wide intersections of vein-style …. read more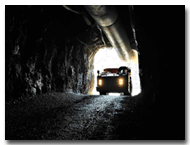 Shanta's Ilunga Underground Achieves Commercial Production
Shanta Gold's Ilunga underground mine at its New Luika gold mine operations in southwest Tanzania achieved commercial production on schedule and on budget in July. The primary ventilation fan and underground infrastructure were operational, and the first ore stope was in production at a depth of 98 meters (m) below the portal and 130 m below surface …. read more
Top
Alrosa Signs JV Agreement With Zimbabwe State Diamond Company
Russia-based diamond producer Alrosa and Zimbabwe national diamond miner Zimbabwe Consolidated Diamond Co. (ZCDC) have signed a joint-venture agreement to develop diamond deposits in Zimbabwe. According to the terms of the agreement, Alrosa gets a 70% controlling stake for the development of greenfi eld projects, while ZCDC holds 30%. Initially, the joint venture will be engaged in geological exploration for greenfield deposits …. read more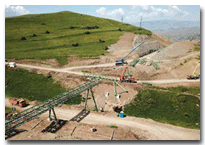 Environmental Audit Result Allows Lydian's Amulsar Project to Move Forward
An investigative committee in Armenia has found there is no criminal case against Lydian International Ltd. and its Amulsar project after the results of an environmental audit were released. The Special Investigative Committee (SIC) of the Republic of Armenia released the report, provided to them on August 7, on the environmental audit conducted by …. read more


Top
Silkroad Selects Shandong Xinhai to Build Nickel Smelter in Indonesia
Silkroad Nickel Ltd., an Indonesian nickel mining group, has entered into a memorandum of understanding (MoU) with Shandong Xinhai (Singapore) Pte Ltd. to build and operate a rotary kiln electric furnace (RKEF) in Indonesia. The RKEF Project will produce up to 400,000 metric tons (mt) of ferronickel and will be supported by a coal-fired power plant. Under the MoU, a feasibility report and any necessary due diligence on the.… read more



| | |
| --- | --- |
| THIS MONTH IN COAL | |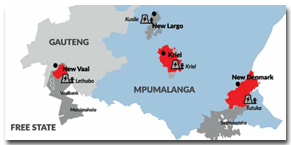 Seriti Resources Wins Bid for South32's South African Coal Business
After a competitive process, Australia-based South32 has entered into negotiations with South Africa-based Seriti Resources to purchase its South Africa thermal coal business. The offer includes an up-front cash payment with a deferred payment mechanism where both companies .... read more


Top

NTEC Acquires 3 Coal Mines in Powder River Basin
Navajo Transitional Energy Co. (NTEC) has purchased nearly all of the assets of Cloud Peak Energy (CPE), which recently filed for bankruptcy. CPE's primary assets include the Spring Creek mine in Montana, and the Antelope mine and Cordero Rojo mine, both in Wyoming, as well as the Sequatchie Valley reclamation project. NTEC said CPE had "very high levels of debt" and despite solid performance at the mines, could not sustain because …. read more


-->
| | |
| --- | --- |
| FEATURE - Conveyor Systems | |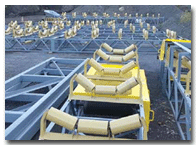 Conveyors: Getting It Right the First Time
One of the best ways to avoid ongoing conveyor-system problems is through correct design – not just for the drives, belt, pulleys and idlers, but for transition points and chutes as well.

By Russell A. Carter, Contributing Editor

Control over the long-term costs of keeping a critical conveyer up and running depends on certain decisions being made correctly and at the right time, such as when to perform maintenance, what parts to replace, and which items to keep on site as spares. There's no shortage of vendor and third-party technical advice hindering end users from making informed decisions over the course of a conveyor's service life. However, a strong case can be made that the best time to make the most cost-effective decisions involving system reliability and service life is long before the first conveyor frame is set in place .... read more


| | |
| --- | --- |
| FEATURE - Surface Drilling | |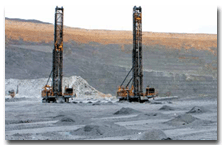 Drilling in the Digital Age
The newest products and solutions in the blasthole drill rig market.

By Carly Leonida, European Editor.

Blasthole drill rigs are a staple of surface mines across the globe. Representing a major capital investment for any mine, these machines are not replaced regularly and so it is important that new rigs come ready for whatever the "mine of the future" may throw at them. Autonomy and digital optimization tools are currently high on mining companies' lists of requests, and this trend is reflected both in original equipment maufacturer's (OEMs) R&D efforts, and the newest products and solutions that have come to the market over the past 12-18 months ..... read more

Top

For more companies with products in the Drilling market -
Go Here
| | |
| --- | --- |
| FEATURE - Water Management | |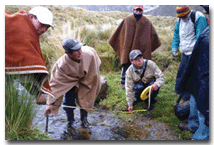 Water in Mining: Every Drop Counts
How technology is helping the mining industry to address its dependence on water.

By Carly Leonida, European Editor

Water is a key requirement for sustainable development. It is critical to economic growth, energy and food production, ecosystems and human health. As such, water scarcity represents one of the biggest global societal and economic risks over the next decade. The World Economic Forum has classified the water crisis among the top five global risks for the last seven years, and the United Nations has also predicted a 40% shortfall in water by 2030. As mines are (and always have been) heavily dependent on water for the extraction of copper.... read more

| | |
| --- | --- |
| FEATURE - Pit Dewatering | |
Bigger Dewatering Pumps See Demand
As old mines deepen and new mines are opened in challenging climates, the need grows for solutions that can efficiently move more water further.

By Jesse Morton, Technical Writer

For some, dewatering may be a topic for a rainy day. For mines flooded by heavy rainfall or snowmelt, it is a topic of immediate importance. Consider Agnico Eagle's attempt to launch mining operations at its Amaruq Project in the Canadian Arctic. The project was approved for development in early 2017. At the top of the list of things to do before serious mining could commence at the Whale Tail pit was dewatering parts of the adjacent lake to enable better pit access. The water license for that piece was approved in early third quarter 2018. The ball was rolling soon thereafter .... read more

Top

| | |
| --- | --- |
| Video Presentations | |
The latest listings from the World Mining Equipment Video Library - to view the video, click the image.
For more details on the Video Hub -

Go Here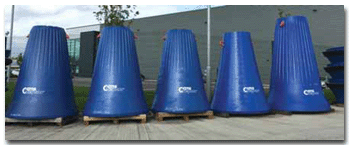 Superior Partners With CMS Cepcor
Superior Industries reported it entered a strategic partnership with CMS Cepcor, which recently launched CMS Cepcor Americas. From its headquarters in Pekin, Illinois, U.S., CMS Cepcor will work closely with Superior to supply crushing equipment spares to Superior's growing group of crushing .... read more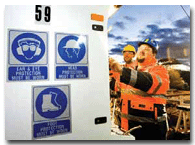 Boart Longyear Logs Year Without LTI
Boart Longyear announced that as of July 5, the company had racked up 10 million consecutive man-hours with no lost-time injuries (LTIs), as well as one year completely free of LTIs. Previously, in 2018, the company hit an all-time record low LTI rate, and logged the lowest number of LTIs on record ....read more
Hitachi Excavator to Deliver Fuel Savings
Hitachi recently unveiled the EX3600- 7 mining excavator to North and South American markets. The shovel delivers increased efficiency, reliability and durability, the company reported. Available in a backhoe or shovel configuration, the shovel features fuel consumption optimization technologies that reduce consumption costs .... read more

Top
Tier 4 Final Wheel Loader
Komatsu America Corp. introduced the WA900-8, a wheel loader equipped with an EPA Tier 4 Final-engine and purpose- built to load 70- to 150-ton haul trucks. It is perfect for limestone pits, the company reported. The large pillar less cab offers great visibility ....read more
New Size for Surface-mine Haul Tire
Michelin North America introduced the MICHELIN XDR 3 surface- mine haul tire in size 37.00R57. The tire's tread pattern provides excellent load distribution across the contact patch, lowers contact pressure and improves wear, and increases tire life by a minimum of 8%, the company reported. Interlocking blocks of rubber .... read more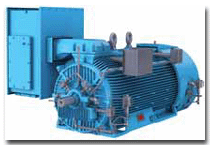 Smaller High-HP Motors
ABB reported the AXR 5000 and 5800 Large AC NEMA motors deliver 15% more power over conventional designs while meeting industry standards. In some power ratings, the motors come with a smaller frame size. The motors also offer improved cooling via an internal cooling loop that moves air from the motor to the frame .... read more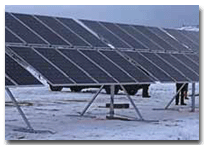 Portable Single-axis Solar Trackers
Cambridge Energy Partners (CEP) announced the installation of a Nomad solar PV tracker in Whitehorse, Canada. The tracker rotates to follow the sun from sunrise to sunset and is prefabricated and movable. The trackers are purpose-built for challenging locations, where installation costs are high or where project .…. read more

Top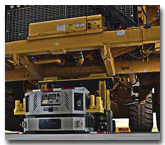 Remote-controlled Jack for Haulers
Specialized Maintenance Equipment introduced the Titan220e battery-powered truck jacking system. The system allows a user to remote control the positioning of the jack. The latest hydraulic and electronic technology is used to transform the Titan220e into a certified safety stand ....read more
OCTOBER 9-10, 2019: China Mining 2019, Tianjin Meijiang Convention Center, Tianjin, Peoples Republic of China. Contact: Web: www.chinaminingtj.org
OCTOBER 22-25, 2019: Convencion Internacional de Mineria, Mundo Imperial Acapulco, Mexico. Contact: Web: www.expomineria.mx
OCTOBER 30-NOVEMBER 2, 2019: China Coal & Mining Expo, New China International Exhibition Center, Beijing, China. Contact: Web: www.chinaminingcoal.com
NOVEMBER 6-9, 2019: International Mining Exhibition (IME) 2019, EcoPark, Kolkata, India Contact: Web: www.internationalminingexhibition.com
FEBRUARY 3-6, 2020: MiningIndaba, Cape Town, South Africa Contact: Web: www.miningindaba.com
MARCH 1-3, 2020: The Prospectors & Developers Association of Canada's annual meeting, Toronto Convention Center, Toronto, Canada. Contact: Web: www.pdac.ca
JUNE 9-11, 2020: Euro Mine Expo, Skelleftea, Sweden. Contact: Web: www.euromineexpo.com
SEPTEMBER 7-11, 2020: Electra Mining, Johannesburg, South Africa. Contact: Web: www.electramining.co.za
For a full calendar of mining industry conferences and events - click here
| | |
| --- | --- |
| WHO'S MOVING WHERE | |
Barrick Gold Corp. appointed Loreto Silva to the board of directors as an independent director. Silva is Chile's former minister of public works and the current chairperson of the board of ENAP, the country's national petroleum company. She is also a partner at the Chilean law firm of Bofill Escobar Silva Abogados. In 2010, Loreto was appointed vice minister of public works and became minister of the department at the end of the 2012.
Alacer Gold Corp. appointed Kay Priestly as a new independent director. Priestly served as CEO of Turquoise Hill Resources Ltd. from 2012 until her retirement in 2014 and as CFO of Rio Tinto Copper from 2008 until 2012. She was vice president, finance and CFO of Rio Tinto's Kennecott Utah Copper operations from 2006 to 2008.

Millennium Minerals appointed Warren Hallam as managing director and CEO. Hallam will succeed Peter Cash, who is stepping down as CEO after four years. He was part of the senior leadership team at Metals X between 2004 and 2018, both as executive director and managing director.

NV announced that Hilmar Rode, CEO of Nyrstar, has by mutual agreement decided to leave the company to pursue other opportunities. Rode will also cease to be a director of Nyrstar. Daniel Vanin is the CEO of the operating group of companies, which are now 98% owned by the Trafigura Group Pte. Ltd. The company does not believe a successor to the role of CEO is required given the holding role of the company.

Titanium Corp. Inc. appointed Bruce Griffin to the board of directors as an independent director. Griffin has also been appointed to the company's Commercialization Committee. Griffin is currently the senior vice president strategic development of Lomon Billions Group.

African Gold Group Inc. announced that Stan Bharti African has agreed to join the company as chairman and CEO on a permanent basis. Previously, Bharti was acting as interim CEO.

Westhaven Ventures Inc. appointed Sean Thompson as vice president of corporate development and investor relations. Recently, he acted as the director of investor relations for Atlantic Gold Corp., up until the acquisition of Atlantic by St. Barbara Ltd.

The U.S. Steel Corp. appointed Bryan Lewis to chief investment officer.
About - providing an abreviated version of the current print edition of E&MJ, WOMP is distributed throughout the world to decision makers in the global mining industry, the last week of every month.

Subscribe to E&MJ - To receive your own copy of the print edition of E&MJ, click here , and complete your details. E&MJ is available free of charge to qualified readers.

Contact - if you have views, opinons or comments or editoral that you would like to submit, we would be delighted to hear from you - click here

Top