The latest from the
World Mining Equipment
Video Library
View




Meeting the Carbon-free Challenge

This edition has two features dedicated to Nordic mining and technology. Much of it is based on what I learned during my trip to Skellefteå, Sweden, to participate in the Euro Mine Expo event during June. One of the interesting things about this event is the collection of languages (Swedish, Suomi and Russian), dialects and cultures. To say they have a different perspective there would be putting it mildly. At the end of the day, however, it's hardrock miners and suppliers, and they have a lot in common with their counterparts around the world.
Late one night in the pub, as an example, an underground driller was taking me to task. "We have the deepest, safest and most advanced mines in the world," he said with a lot of pride. That's a good thing. What mining executive wouldn't .... read more

Steve Fiscor, Publisher & Editor in Chief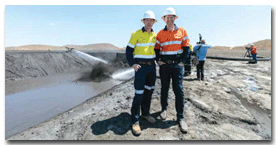 Century Mine Reopens
The official reopening of the New Century Resources Ltd.'s Century mine started on September 14. The opening was marked with a formal event on site, with the New Century team welcoming guests from state and federal government, the investment community and the media. The company was particularly pleased to welcome Federal Minister for Resources and Northern Australia, Sen. the Hon. Matt Canavan, along with the Hon. Bob Katter, member of parliament, Robbie Katter, member of parliament, local mayors and representatives of the Waanyi community.... read more
Newmont is Ranked Mining Sector Leader
Newmont Mining Corp. announced that for a fourth year in a row, the company was named the metals and mining sector leader by the Dow Jones Sustainability World Index (DJSI World). Newmont was the first gold company named to the in dex in 2007, and has been included on the DJSI North America Index every year since 2006. "This recognition is an important reflection of how well we are .... read more

Top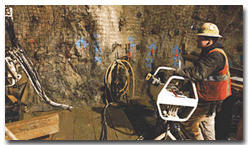 Northern Star Acquires Pogo Gold Mine in Alaska
Northern Star Resources plans to buy the high-grade Pogo gold project in Alaska from Sumitomo for $260 million. Sumitomo Metal Mining Co., the mine operator, holds an 85% interest and Sumitomo Corp. owns the remaining 15% interest. Northern Star said it seized what it believes to be an outstanding opportunity because Pogo meets all its key criteria, which centers on maximizing financial returns by owning and investing in Tier-1 projects in Tier-1 jurisdictions .... read more


Nevsun Agrees to $1.41B Takeover Bid by Zijin Mining
On September 5, Nevsun Resources Ltd. announced it has entered into a definitive agreement with Zijin Mining in a takeover bid where it will acquire all of the issued and outstanding shares of Nevsun for US$1.41 billion. The cash offer represents a premium of 57% over Nevsun's unaffected closing price of C$3.82 on May 7, the day Lundin Mining Corp. first publicly announced .... read more

| | |
| --- | --- |
| AROUND THE WORLD - USA & CANADA | |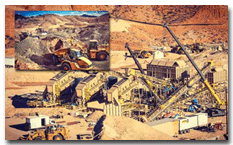 Moss Gold Mine Achieves Commercial Production
On September 1, Northern Vertex Mining Corp., the newest gold producer in the U.S., declared commercial production at the Moss Gold mine. Located in northwest Arizona, the Moss mine is an open-pit, heap-leach mine using excavators and articulated haulers to move ore to a crushing installation, which recently delivered a record rate of 13,000 metric tons per day (mt/d). The feasibility study envisioned 5,000 mt/d. With the improved production results, the company said it expects .... read more


Centerra Provides Mount Milligan Water Update
After significant and collaborative discussions during the third quarter of 2018 among Centerra Gold, British Columbia regulators and First Nations, the regulatory plan for the Mount Milligan mine in north central British Columbia has been refined. This has resulted in earlier than anticipated approval of certain short-term water sources. These approvals also allow the company to pump from groundwater wells within Mount Milligan's tailings storage facility (TSF) as well as from a single groundwater ....read more

Top
Silvertip Achieves Commercial Production
Coeur Mining Inc. has announced commercial production, effective September 1, at its new high-grade Silvertip silver-zinc-lead mine located in northern British Columbia. "We completed the acquisition of Silvertip in October 2017 and commenced production in March after successfully commissioning the mill," said Mitchell J. Krebs, Coeur's president and chief executive officer. "Since then, our team has been focused on optimizing plant performance and on upgrading the mine's infrastructure .... read more

| | |
| --- | --- |
| AROUND THE WORLD - Latin America | |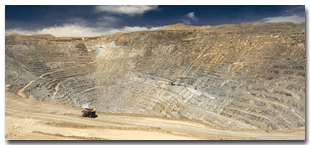 The Last Blast at Chuqui
By Oscar Martinez Bruna, Latin America Editor

ANTOFAGASTA, Chile–September 9, 2018, will undoubtedly mark one of the most important milestones in the history of mining in Chile. That day, the last blast was heard at the deepest level of the largest open-pit copper mine in the world. The Chuquicamata mine, owned by the Chilean state-owned company Codelco, is celebrating 103 years as a standard of copper mining in Chile and as one of the world's leading copper producers. It is also preparing for its transition to an underground mine. The idea is to transform "Chuqui" into a technologically advanced .... read more


Top
Argentina Rolls Out Export Tax
On September 4, the Argentinian Executive Branch issued Executive Order No. 793/2018 establishing an export tax of 12% over all goods exported from Argentina, applicable from September 4, 2018, to December 31, 2020. The tax is capped at AR$4 per U.S. dollar for bullion and unrefined gold, and at AR$3 per U.S. dollar for unrefined silver and zinc, copper and precious metal ores, and their concentrates. This action was part of a larger plan that included other austerity measures and invoking an International Monetary Fund assistance loan .... read more

| | |
| --- | --- |
| AROUND THE WORLD - Australasia | |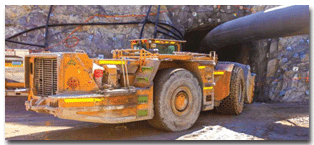 Nullagine Achieves Production Run-rate Ahead of Schedule
Millennium Minerals Ltd.'s Nullagine gold project in the Pilbara region of Western Australia is now at running a rate of 100,000 ounces per year (oz/y), the company said. The project has achieved the company's long-held production target well ahead of schedule. Over the past two weeks, daily production from Nullagine has averaged approximately 400 oz/d, including record daily production of 540 oz of gold …. read more


Top

Paroo Station Lead Mine Gets Approval for Expansion
LeadFX Inc. received approval from the Western Australian government for the Hydrometallurgical Facility and mine extension at the Paroo Station Lead mine, 30 kilometers (km) west of Wiluna in Western Australia. The proposal involves the construction of a new hydrometallurgical facility and associated infrastructure adjacent to the …. read more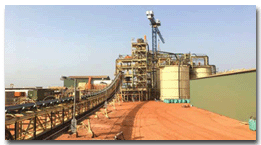 Hummingbird Installing Second Ball Mill at Yanfolila
Hummingbird Resources is installing a second ball mill at its Yanfolila gold mine in southern Mali to increase plant throughput capacity from 1.24 million metric tons per year (mt/y) to 1.4 million mt/y when processing a blend of ore types. When processing 100% fresh ore, throughput capacity will increase from 1 million mt/y to 1.24 million mt/y. The second mill is scheduled to become operational in the third quarter of …. read more
Top
BHP to Buy Interest in SolGold
BHP has entered into an agreement with Guyana Goldfields Inc. to acquire a 6.1% interest in SolGold Plc, the majority owner and operator of the Cascabel porphyry copper-gold project in Ecuador. BHP Chief Executive Officer Andrew Mackenzie said the investment in SolGold would give BHP exposure to a high-quality copper exploration project in Ecuador, which is a highly prospective location for BHP …. read more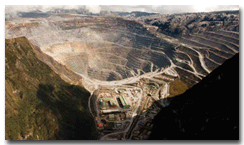 Rio Tinto to Sell Interest in Grasberg to Inalum
Rio Tinto has signed a binding agreement to sell its entire interest in the Grasberg mine in Indonesia to PT Indonesia Asahan Aluminium (Persero) (Inalum), Indonesia's state mining company, for $3.5 billion. Separately, Inalum has signed a binding agreement with Freeport McMoRan Inc. (FCX) in relation to the future ownership and operation of the Grasberg mine …. read more


Top
Myanmar Metals Eyeing Initial Pit Development in Myanmar
Myanmar Metals has reported the results of a scoping study that supports development of an initial open pit, to be called the China pit, at its previously mined Bawdwin lead-silver-zinc-copper project in Shan state, northern Myanmar. Myanmar Metals is an Australian company headquartered in West Perth, Western Australia. The China pit scoping study was prepared by CSA Global, also headquartered in West Perth .… read more



| | |
| --- | --- |
| THIS MONTH IN COAL | |
Peabody Fights Fire at North Goonyella
Peabody has developed a multitiered plan in an effort to extinguish a fire at its North Goonyella mine in Queensland and contain the impacts. The plan was reviewed by the Queensland Mine Inspectorate and is undergoing implementation. The underground mine and surface areas remain restricted to access through exclusion zones while the work continues .... read more


Top

South32 Acquires 50% of Eagle Downs
South32 Ltd. has completed the acquisition of a 50% interest in the Eagle Downs metallurgical coal project in Queensland's Bowen Basin. South32 also assumes operatorship with the other 50% interest in the project held by Aquila Resources Pty Ltd. (Aquila), a subsidiary of BaoWu. Eagle Downs is a large, high-quality and fully permitted metallurgical coal development project located approximately 25 kilometers (km) southeast of the town of Moranbah …. read more


-->
| | |
| --- | --- |
| FEATURE - Nordic Mining 2018 | |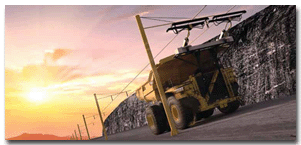 Mining Thrives in Scandinavia
Walking the carbon-free talk, Swedish majors partner with suppliers

By Steve Fiscor, Editor

The 2018 Euro Mine Expo shed a lot of insight into what's happening mining-wise in the Nordic region. And, there is a lot happening for a rather small collection of mines. The region has the right mix, mining companies looking everywhere for innovation, a culture that was one of the first to embrace the carbon-free challenge, and some high-quality mineral deposits .... read more


| | |
| --- | --- |
| FEATURE - Nordic Technology 2018 | |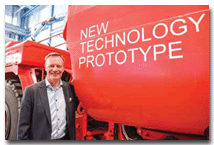 A Different Perspective Adds to Sustainable Goals
Euro Mine Expo conference showcases some of the latest technologies being used in Scandinavia

By Steve Fiscor, Editor

Scandinavians see things differently. For example, the discussion in Sweden is not about if the mining business will move away from the use of fossil fuels, but when it will happen. It will likely happen soon. Battery propulsion will replace diesel- powered equipment underground and the electricity used to recharge those batteries will come from renewable sources. Having a grid powered mostly by hydroelectricity is a huge advantage of course ..... read more

Top
| | |
| --- | --- |
| FEATURE - Conveyor Engineering | |

New Twists for Traditional Conveyors
In addition to high capacity, new conveyors are being engineered for safety and spillage

Steve Fiscor, Editor

Belt conveyor systems are one of the most cost-effective methods of transporting bulk materials. The limitations for these systems are the rise and the run. The length and the difference in elevation either add to the power requirements or the complexity of the braking system. Traditional belt conveyors are designed in flights, a set of shorter straight runs, with transfer points. Each flight requires belting, hardware and a drive, and each transfer needs chute work.... read more


For more companies with products in the Conveyors market -
Go Here
| | |
| --- | --- |
| FEATURE - Hoisting Systems | |
Today's Hoists Reveal Tomorrow's Priorities
Recent projects leverage solutions that ensure future safety, productivity and depth of wind.

By Jesse Morton, Technical Writer

Like a beacon flash parting the midnight horizon and warning of the shallows, the future announces its arrival beforehand. In mining, in the hoist space, such was as much the case in the Witwatersrand Goldfields of the 1950s as it is in the Sudbury Basin and the Gobi Desert today. The projects and innovations of then and there, and here and now, shed light on the challenges and opportunities to come. Summaries of some major headline-grabbing hoist and hoist infrastructure engineering projects illustrate that point .... read more

Top


For more companies with products in the Hoists market -
Go Here
| | |
| --- | --- |
| Video Presentations | |
The latest listings from the World Mining Equipment Video Library - to view the video, click the image.
For more details on the Video Hub -

Go Here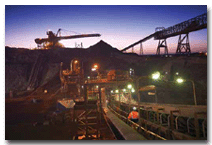 Olympic Dam Taps Konecranes for Cranes
BHP Billiton adopted multiple Konecranes solutions, including safety inspection services, cranes and hoists, for the Olympic Dam mine. The existing cranes were 25 years old and were frequently breaking down. Konecranes announced supplying the miner with five new cranes, ranging from .... read more

Tire Offered in New Size
Bridgestone Americas Inc. unveiled a new size of the Bridgestone VSMS2 tire, which is described as ideal for operating in underground mining environments. The tire is now available in size 29.5R25 in the U.S. and Canada. The tire delivers a 30% decrease in the frequency of sidewall cuts ....read more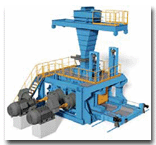 TAKRAF Lands, Completes Contracts
TAKRAF USA reported it fulfilled a contract to design and supply a Roto-Louvre Dryer to process sodium metabisulfite material for a client in Texas, USA. The dryer and ancillary equipment arrived in January. During February, the customer self-performed the installation and commissioning of the unit with technical support from .... read more

Top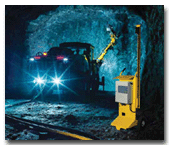 Automation for Ventilation
Epiroc launched fully automatic functionality for its Serpent ventilation system, which is designed to automatically optimize air quality, air flow and energy expenditure. The system's sensors regularly measure carbon monoxide and nitrogen dioxide levels to determine air quality. It then automatically adjusts fan speed to continuously ensure adequate air flow and a perfectly ....read more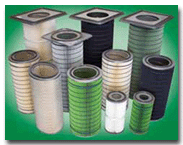 Dust Testing Services
Camfil reported its dust-testing services could help manufacturers understand the characteristics of dusts produced during operation. Such services include particle size analysis to determine the filtrate efficiency required; video microscopy to identify dust shape and characteristics for use in the equipment selection process; pycnometry to identify the dust's true specific gravity; abrasion .... read more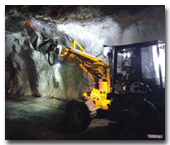 Rig Offers Top Operator Experience
PAUS reported its Scaler 853 S8 offers a spacious cab, comfortable driver's seat, and intuitive cockpit layout, which, combined, make it optimal for fatigue-free operation in narrow-vein drifts. The rig features a powerful NPK hammer, continuous tool lubrication, a ROPS/FOPS-certified operator-protecting roof, and a robust .... read more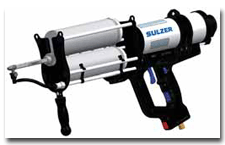 Spot-coating Application Systems
Sulzer Mixpac USA unveiled its MIXPAC MixCoat, a portable pneumatic cartridge-based system for applying abrasion-resistant coatings on pipes, transportation equipment, bores, walkways and conveyor equipment. The solution is designed for small-volume applications, touchups and repairs .…. read more

Top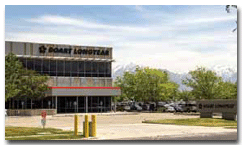 Boart Longyear Wraps Up Relocation Effort
Boart Longyear announced the relocation of its corporate headquarters to West Valley City, a suburb of Salt Lake City, Utah, United States. The development caps a series of moves that transplanted many corporate office personnel from Johannesburg, South Africa, starting in 2005, to the area. In July 2017, the company cut the ribbon ....read more
DECEMBER 3-7, 2018: American Exploration & Mining Association annual meeting, Spokane, Washington, USA. Contact: Web: www.miningamerica.org

>

DECEMBER 4-5, 2018: 1st International Conference on High Performance Mining, RWTH Aachen University, Aachen, Germany. Contact: Web: www.high-performance-mining.com

JANUARY 27-30, 2019: 45th Annual Conference on Explosives and Blasting Techniques, Nashville, Tennessee, USA. Contact: Web: www.isee.org

FEBRUARY 24-27, 2019: SME Annual Conference & Expo, Denver, Colorado, USA. Contact: Web: www.smeannualconference.com

MARCH 3-6, 2019: SME Prospectors & Developers Association of Canada's annual conference, Metro Convention Center, Toronto, Canada. Contact: Web: www.pdac.ca.com

March 10-13, 2019: Haulage & Loading, Hilton El Conquistador Resort, Tucson, Arizona, USA. Contact: Web: www.haulageandloading.com

>

APRIL 8-14, 2019: bauma, Messe Muenchen, Munich, Germany. Contact: Web: www.bauma.de

MAY 10-13, 2019: Longwall USA, Pittsburgh, Pennsylvania, USA. Contact: Web: www.longwallusa.com

For a full calendar of mining industry conferences and events - click here
| | |
| --- | --- |
| WHO'S MOVING WHERE | |

New Gold Inc. appointed Renaud Adams as the new president and CEO. Adams replaces Raymond Threlkeld, a director of New Gold who stepped in and led the company since his appointment in May. Adams was the president and CEO of Richmont Mines Inc. from 2014 until the sale of the company to Alamos Gold in November 2017.

Alamos Gold Inc. appointed Chris Rockingham as vice president, exploration. Most recently, he served as vice president, exploration, at AuRico Metals.

South32 appointed Simon Collins as chief development officer. Collins is currently the head of corporate development.

Compass Minerals named Angela Jones senior vice president, people and culture. Jones joined Compass Minerals as vice president, human resources, in January, bringing to the company more than 13 years of human resources experience and more than 16 years in operations.

Royal Gold announced that Daniel Breeze will join as vice president, corporate development, of its international business based in Zug, Switzerland and will oversee all global business development functions. Breeze has a unique blend of 18 years of technical and commercial experience across international markets.

Mineração Serra Verde appointed Eric Noyrez to CEO. Previously a member of the MSV Board of Directors, Noyrez was instrumental in many of the project's recent milestones including achieving industrially representative piloting and product acceptance.

Motion Industries promoted Pamela Sims to vice president of marketing. Sims joined Motion Industries in 2004, starting in market research. Her career quickly evolved, and she most recently served as the company's director of marketing since 2013. .

Heikki Harri has retired. He got involved in the rock and minerals sector when joining Tamrock in 1976. He later worked for another business operation that was initially called Nordberg and is today's Metso Minerals. For the last 15 years, he has run his own communications agency, serving clients in mining, construction and rock crushing.
About - providing an abreviated version of the current print edition of E&MJ, WOMP is distributed throughout the world to decision makers in the global mining industry, the last week of every month.

Subscribe to E&MJ - To receive your own copy of the print edition of E&MJ, click here , and complete your details. E&MJ is available free of charge to qualified readers.

Contact - if you have views, opinons or comments or editoral that you would like to submit, we would be delighted to hear from you - click here

Top