Rio Tinto to Sell Interest in Grasberg to Inalum
---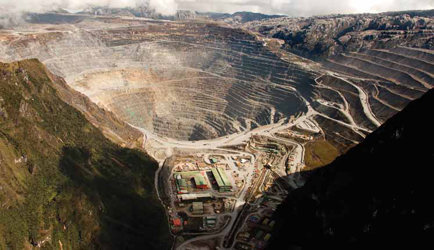 Indonesia now has a majority stake in PT-FI and the Grasberg mine.


Rio Tinto has signed a binding agreement to sell its entire interest in the Grasberg mine in Indonesia to PT Indonesia Asahan Aluminium (Persero) (Inalum), Indonesia's state mining company, for $3.5 billion. Separately, Inalum has signed a binding agreement with Freeport McMoRan Inc. (FCX) in relation to the future ownership and operation of the Grasberg mine.

"This agreement is a significant step toward the sale of our interest in Grasberg and provides further evidence of our commitment to strengthening the portfolio by selling non-core assets and driving higher returns across the business," said Rio Tinto Chief Executive J.S. Jacques.

The transaction and the Inalum and FCX transaction, which are interconditional, are subject to a number of conditions, including the receipt of regulatory approvals. Both transactions are expected to occur in the first half of 2019. The proceeds of the sale are to be paid in cash to Rio Tinto at closing. Under the terms of the agreement, the Rio Tinto interests will be merged into PT-Freeport Indonesia (PT-FI) concurrent with Inalum's acquisition in exchange for a 40% share ownership in PT-FI.

Following completion of the transactions, PT-FI will have an expanded asset base to include the Rio Tinto interests and Inalum's share ownership will be 51.2% of PT-FI and FCX's ownership will be 48.8%.

Richard C. Adkerson, vice chairman of the board, president and CEO, said, "This step marks another significant milestone toward establishing a new long-term partnership with the Republic of Indonesia to provide long-term stability for PT Freeport Indonesia's operations. We look forward to a mutually positive and beneficial partnership with Inalum that will continue to provide substantial benefits to the people of Papua, the Republic of Indonesia, and to local employees, suppliers and contractors while generating attractive returns for our shareholders." FCX will continue to manage the operations of PT-FI.

The transaction is subject to certain conditions, including the extension and stability of PT-FI's long-term mining rights through 2041 in a form acceptable to FCX and Inalum; resolution of environmental regulatory matters satisfactory to the Indonesian government, FCX and Inalum; various other Indonesian regulatory actions and approvals; and customary approvals from international competition authorities.
---
As featured in Womp 2018 Vol 10 - www.womp-int.com