The latest from the
World Mining Equipment
Video Library
View




Competing for Investment Dollars

In this month's edition, we offer a profile of the gold mining industry with reporting on the activity among the majors. The difficulties the gold sector faces exemplify the issues affecting most of the mining industry, a lack of exploration and development investment. The reserve base among the gold majors is shrinking and no new major discoveries have been made. That can be directly attributed to a lack of greenfield investment.
There's no better place to get a feel for mining-related exploration and development investment than the Prospectors & Developers Association of Canada (PDAC) meeting, which is held annually in early March in Toronto, Canada — the mining investment capital of the world. During his presentation at the 2018 PDAC keynote session, Sean Roosen, chairman and CEO .... read more

Steve Fiscor, Publisher & Editor in Chief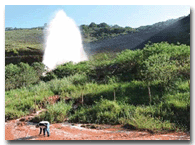 Minas-Rio Expects Operations to Resume in 4Q
In late April, Anglo American said it expects the Minas-Rio iron ore operation to begin to ramp up in the fourth quarter following an inspection of its pipeline in Brazil. The company is progressing with a full inspection of its pipeline at the iron ore operation, which is expected to take approximately 90 days to complete. The inspection includes an internal scan of every section of the pipeline and will then be followed by a detailed analysis of the data.... read more
Threat of Sanctions Puts Rusal in a Bind
The Trump Administration amended its proposed Russia sanctions, granting a possible reprieve for UC Rusal, which found itself being ostracized by the market in April. Rusal's owner, the En+ Group, was facing a possible delisting until the majority shareholder, Oleg Deripaska, who is also the CEO of UC Rusal, gave up his board seat and reduced his share holdings. The U.S. Treasury granted several Russian companies, including En+, an extension for compliance. The announcement caused .... read more

Top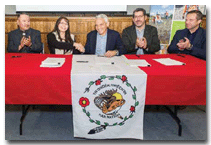 Goldcorp Signs First Nations Agreement for Coffee Project
Goldcorp and the Tr'ondëk Hwëch'in (TH), a self-governing Yukon First Nation based in Dawson City, entered into a collaborative agreement related to the Coffee gold project. The agreement represents a significant milestone toward building a longterm relationship between Goldcorp and the TH and the development of the Coffee gold project in the Yukon. In addition to employment, contracting, training and skills-development initiatives, ninth .... read more


Boliden Reports Higher Grades at Aitik and Tara
Boliden's first quarter 2018 was characterized by high grades and few accidents. "Production was high despite some disturbances," Boliden President and CEO Lennart Evrell. Together with favorable metal prices, it provided another quarter of operating profit of close to SEK 3 billion ($337 million). After extensive work for increased safety, the accident rate has decreased and was the lowest ever in the quarter. The new Aitik crusher is underway, which affected the ore volume but was compensated by high grades .... read more

| | |
| --- | --- |
| AROUND THE WORLD - USA & CANADA | |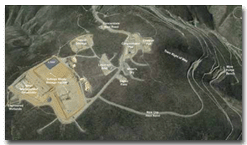 eCobalt Ramps Up in Idaho
eCobalt Solutions Inc. reported that activities continue to progress at its Idaho cobalt project (ICP). Located near Salmon, Idaho, the ICP is the sole, near term primary cobalt deposit in the United States. "As we prepare for underground mine development, capital raised from our recent financing is being deployed on pre-construction activities as planned," said Paul Farquharson, president and CEO of eCobalt. "Delivery of the water treatment plant components has commenced, and we have awarded contracts .... read more


County Board Regulates Mining in Wisconsin
The county board of Marathon County, Wisconsin, adopted rules on April 11 aimed at regulating miner activity targeting the Reef deposit, previously explored and currently staked by Aquila Resources. According to the local newspaper, the rules prohibit mining within 800 ft of city or county land. They include a permitting application fee of $50,000, which would ....read more

Top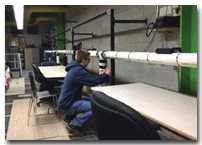 Mackay Ventilation Lab Dedicated to Newmont
The Ventilation Lab at the University of Nevada, Reno, was recently dedicated to Newmont Mining for its generous contributions to further education efforts and advance new mining techniques. More than $250,000 has been donated to the Mackay School of Mines in the College of Science to ensure students are equipped with the knowledge and skills for joining the Nevada workforce in the mining industry. "Our ventilation teaching lab is without a doubt, one of the best in the country," .... read more

| | |
| --- | --- |
| AROUND THE WORLD - Latin America | |
Hochschild Reports Record Quarterly Production
Hochschild Mining reported record first-quarter attributable production of 4.7 million ounces (oz) of silver, 69,030 oz of gold, or 132,035 gold equivalent ounces. This was achieved despite scheduled annual stoppage at the San Jose mine. The company hopes to deliver overall 2018 production target of 514,000 gold equivalent oz. "Hochschild has delivered a strong start to the year with better than expected .... read more


Top
Equinox Gold Begins Mining at Aurizona
Equinox Gold Corp. announced that mining activities are under way in the Piaba Deposit at its Aurizona gold mine in Brazil. Construction remains on track to pour gold by late 2018. The mining contractor, U&M Mineração e Construção S/A, mobilized to site in March and mining commenced in mid-April. The majority of the mining fleet is on site and U&M has filled most of the planned 200 operator and .... read more

| | |
| --- | --- |
| AROUND THE WORLD - Australasia | |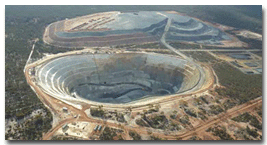 Western Areas Starts Early Works Program at Odysseus
Western Areas has initiated an early capital works program at its Odysseus nickel project below the previously mined Cosmos mine in central Western Australia. A definitive feasibility study of the project is ongoing and due for completion in the third quarter of this year. The project could become the company's third operating mine and second production center. Western Areas currently produces nickel concentrate at it Forrestania operations in southern Western Australia …. read more


Top

Carrapateena Receives Final Approvals
The Australia federal and South Australia state governments have issued the final approvals required for OZ Minerals to proceed with Phase 2 construction of its underground, sublevel-cave Carrapateena copper-gold mine in South Australia, and OZ has awarded the contract for the construction to Downer EDI Ltd. Phase 1 construction at Carrapateena began in September 2017 and includes enabling infrastructure such as the 550-bed accommodation village and the airstrip. Development of a dual-access decline to reach the underground …. read more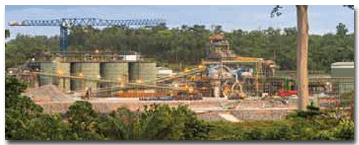 Asanko and Gold Fields Form JV
Asanko Gold and Gold Fields Ltd. are forming a joint venture that will give each company a 50% stake in Asanko's 90% interest in the Asanko gold mine (AGM) in Ghana. The government of Ghana will continue to hold a free-carried 10% interest in the operation. The AGM is a multideposit mining complex, with two main deposits, Nkran and Esaase, and nine known satellite deposits. Asanko will remain the manager and operator. A joint-venture management committee, comprising representatives from …. read more
Top
Accident at Ahafo Mill Expansion Leaves 6 Dead
A tragic accident occurred at Newmont Mining's Ahafo Mill Expansion project in Ghana on April 7. A contractor construction crew of eight people was working inside a surface reclaim facility when the roof collapsed during the placement of concrete. Emergency response teams were deployed immediately, but six people lost their lives, and two people sustained minor injuries, the company said. Newmont Ghana immediately notified authorities and is cooperating with the police in their investigation …. read more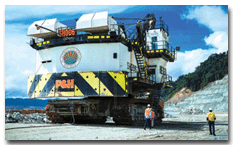 Macmahon Commences Phase 2 at Batu Hijau
Macmahon, a large mining contractor, has commenced Phase 2 of the Batu Hijau contract in Indonesia. Macmahon has been operating under a cost-plus arrangement (Phase 1) since the start of the contract last year. The progression to Phase 2 marks the commencement of the gain share/pain share mechanism in the agreement, whereby any cost savings or overruns will be shared between the parties. Macmahon CEO, Michael Finnegan said he was very pleased with the operational progress made to date, saying the workforce transition had involved minimal delays to production …. read more


Top
Polymetal and Russian Copper Swapping Development Assets
Polymetal International and Russian Copper Company have agreed to swap development assets on opposite sides of the Russia-Kazakhstan border. The transaction is viewed as synergistic for both companies due to the improved logistical fit of the properties with existing processing facilities. Involved in the swap are Polymetal's Tarutin property in Russia and Russian Copper's East Tarutin property in Kazakhstan. Polymetal will receive 85% of LLP Tarutinskoye, the license holder for the .… read more



| | |
| --- | --- |
| THIS MONTH IN COAL | |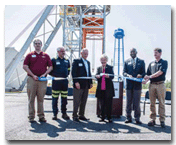 Warrior Met Opens New Mine No. 7 North Portal
Warrior Met Coal held a ribbon-cutting ceremony on May 2 to dedicate the completion of the company's new No. 7 Mine North portal facility. The new $19 million North portal facility provides a new gateway for 200 Warrior Met Coal miners to enter the northern sections of the mine. Designed for growth, it will accommodate up to 500 underground employees, adding to both the safety and productivity of Warrior employees as it is put into use. The new portal eliminates 5.1 miles of travel underground each way for miners and is located 45 minutes closer to the .... read more


Top

Rocked by Scandal, South African Power Generator Faces Coal Shortages
As of press time, South Africa has little more than 30 days of coal stocks as the country goes into winter peak demand, a situation complicated by the legal troubles of one of its largest producers. Supplies at six power stations in the Mpumalanga province, where most of the generation occurs, are especially low, raising the possibility of load shedding — controlled blackouts hitting the country. National utility Eskom regularly has to run emergency diesel turbines to meet heightened demand, costing millions of dollars in fuel each …. read more


-->
| | |
| --- | --- |
| FEATURE - Gold Miners Round Up | |
Top Miners: As Prices Rose in 2017, Production Fell but Beat Guidance
Last year, rising prices enabled the world's top gold producers to increase revenues or cash flow as total gold output dipped again.

By Jesse Morton, Technical Writer

The 2017 total gold output from the world's top pure-play gold miners1 fell just under 1% year-over-year (yoy). On average, they mined slightly more but processed less ore. This happened while, for the second year in a row, real interest rates remained negative, costs remained relatively low, and the average price received per ounce (oz) rose. Such results gain meaning when, along with the box scores and year-end recaps, the miners report satisfaction with the numbers, with most either meeting or beating their 2017 guidance and some posting a profit for the year .... read more


| | |
| --- | --- |
| FEATURE - Fuels & Lubes | |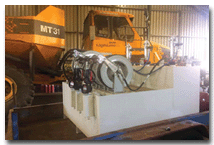 Capture Savings Through Better Lubrication Management
Recent studies suggest that mine fleet operators aren't taking maximum advantage of lubrication technologies and services to reduce operating costs.

By Russell A. Carter, Contributing Editor

Although it never appears in line entries on corporate balance sheets, annual operating budget estimates, or even daily performance summaries, friction is a steady drag on the industry's drive for cost containment and productivity improvement. Last year, a paper published in a well-known technical journal attempted to calculate the economic losses resulting from friction and wear in mining — and the numbers are big.* The study estimated coefficients of friction and wear rates of moving ..... read more

Top

For more companies with products in the Fuels & Lubes market -
Go Here
| | |
| --- | --- |
| FEATURE - NIOSH Vibration | |

New, Inexpensive Methods Monitor Off-road Vibration Exposure
NIOSH researchers use an iPod app to assess whole-body vibration.

By A.G. Mayton and Bryan Kim

Cumulative exposure to whole-body vibration (WBV) adversely impacts the health and safety of exposed mine workers. Mining equipment-induced vibration depends on factors such as equipment type, task and operator skill. Generally, it is time-variant and widely broadband in frequency content. Exposure to such vibration can also cause fatigue or reduce fine motor skills. Moreover, WBV may contribute to the development of musculoskeletal disorders (MSDs) of the spine among exposed workers. Off-road mining equipment operating on rough surfaces under harsh conditions can produce WBV and mechanical-shock exposure to equipment operators. Until recently, the only methods to measure .... read more


For more companies with products in the Health & Safety market -
Go Here
| | |
| --- | --- |
| FEATURE - Shovels & Excavators | |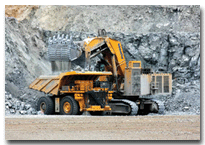 Technology Improves Shovel Productivity
Proper positioning prevents poor performance.

Since shovels and excavators directly contribute to mine productivity, they are some of the most important pieces of equipment on a mine site. Therefore, optimizing shovel productivity, uptime, and compliance to a plan can directly and significantly impact open-pit mining practices and productivity. While these optimization efforts are often difficult to execute effectively, advanced and emerging technologies and services are available that further enhance technological capabilities, helping mines turn optimization efforts into accomplishments .... read more

Top


For more companies with products in the Shovels & Excavators market -
Go Here
| | |
| --- | --- |
| Video Presentations | |
The latest listings from the World Mining Equipment Video Library - to view the video, click the image.
For more details on the Video Hub -

Go Here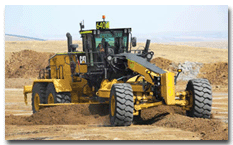 New Grader for Large Mine Roads
Caterpillar released the Cat 24 Motor Grader for mine road maintenance. The grader is equipped with a 7.3-meter (m)- wide moldboard and is application-matched for medium to large mines running trucks with more than 180-metric-ton (mt)-payloads, the company reported. Standard Cat GRADE with Cross Slope improves operator productivity and haul road quality, which lowers truck tire wear, decreases rolling resistance and reduces premature tire failure, Cat reported .... read more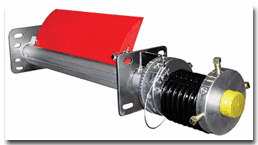 Self-adjusting Blades
ASGCO introduced the Pit-Skalper, a primary belt cleaner. The technology is based on the Skalper, which is used throughout the world in the harshest environments, the company reported. The Pit-Skalper is designed to handle the needs of portable crushing and screening plants while removing carryback from the conveyor belt. It uses the same patented E-Z Torque tensioner as the rest of the Skalper line, featuring a stainless-steel spring, allowing the blades ....read more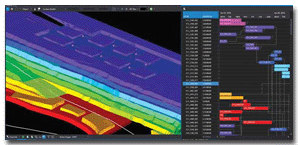 Mine Scheduling Optimization Software Upgrade
Maptek announced Evolution 5, an upgrade to the company's mine scheduling optimization software, which features an updated interface for scheduling with attributed solids. The upgrade enables short or medium-term scheduling with block models or solids, and seamless handling of stratigraphic reserves, the company reported. Maptek reported Evolution 5 features capabilities enabling .... read more

Top
Gas-insulated Switchgear to Increase Uptime, Safety
Power management company Eaton unveiled a new gas-insulated switchgear, the Power Xpert XGIS, designed to provide powerful advantages in safety and reliability for critical power applications. With the majority of high-voltage components in a sealed compartment, the technology is designed to reduce maintenance requirements, reduce the need for operators, and reduce space requirements in some voltage classes. Utilizing a sealed tank design, the switchgear is virtually maintenance-free and can help reduce the potential for mapping ....read more
Customizable Dust Collectors
Camfil APC announced its Farr Gold Series industrial dust collectors, which are designed to remove dust while occupying minimal space. Farr Gold Series collectors are built from 3-ft-6-in. square modules that can be configured for the exact work environment. Each module .... read more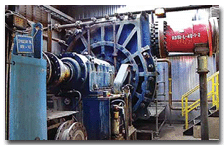 First Stage Oil Sand Pump Runs 4,800 Hours
GIW Minerals reported one of its first-stage pumps, a TBC-67, capable of handling a max particle size of 127 to 152 millimeters (mm) and prolonged high-pressure loads, proved operational for 4,800 hours between shutdowns at an oil sands operation near Fort McMurray. There, an unplanned outage can cost $60,000. A competitor's pump achieved 1,300 hours before needing replacement. GIW custom-built a pump .... read more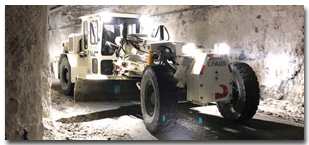 Grader Delivered to Underground Mine
NPK Construction Equipment (NPK), distributor for Paus GmbH mining vehicles, announced the delivery of the first Paus PG-10 heavy-duty mining grader to Signal Peak's underground coal mine in Roundup Mountain, Montana, USA. The grader was sold through NPK's local parts and service dealer, Modern Machinery, located in Billings, Montana .…. read more

Top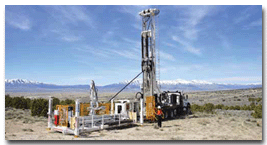 Boart Longyear Adds Drills to Meet Demand
Boart Longyear announced it will add new exploration drill rigs to its drilling services fleet in response to increased demand. In Chile, a new LF160 top-drive coring rig will go to a current customer project already deploying two LF160 rigs. The rig paired with the FL262 FREEDOM Loader provides hands-free rod handling. The operations team in the United States is ....read more
JUNE 4-8, 2018: Elko Mining Expo, Elko, Nevada, USA. Contact: Web: www.elkocva.com/major_events/elko_mining_expo

JUNE 5-8, 2018: Ugol Rossii & Mining, Novokuznetsk, Russia. Contact: Web: https://www.ugol-rossii.com/

JUNE 12-14, 2018: Euro Mine Expo, Skellefteå, Sweden. Contact: Web: www.euromineexpo.com

>

SEPTEMBER 10-14, 2018: Electra Mining Africa, Expo Centre Nasrec, Johannesburg, South Africa Contact: Web: www.electramining.co.za

SEPTEMBER 20-22, 2018: China Mining 2018, Tianjin Meijiang Convention Center, Tianjin, Peoples Republic of China. Contact: Web: www.chinaminingtj.org

FEBRUARY 24-27, 2019: SME Annual Conference & Expo, Denver, Colorado, USA. Contact: Web: www.smeannualconference.com

>

March 10-13, 2019: Haulage & Loading, Hilton El Conquistador Resort, Tucson, Arizona, USA. Contact: Web: www.haulageandloading.com

MAY 10-13, 2019: Longwall USA, Pittsburgh, Pennsylvania, USA. Contact: Web: www.longwallusa.com

For a full calendar of mining industry conferences and events - click here
| | |
| --- | --- |
| WHO'S MOVING WHERE | |

MMG Ltd. (MMG) appointed Geoffrey Gao as CEO, effective August 1. He joins MMG from China Minmetals Corp., where he is currently president of China Minmetals Non-ferrous. Current CEO, Jerry Jiao has advised of his intention to return to Beijing in a senior executive position at CMC and will step down from the MMG CEO role in August.

Stefan Romedahl has been appointed as the new president business area mines and will be a member of Boliden's Group management. Romedahl will replace Mikael Staffas who will be president and CEO from June 1. He is currently director of Division North at LKAB. Pia Lindström will serve as acting president business area..

Copper Mountain Mining announced its president and CEO James C. O'Rourke will be retiring on June 1. Gil Clausen, who was president and CEO of Brio Gold, will succeed O'Rourke and will also join the board of directors. O'Rourke will remain as nonexecutive chairman and director. Prior to Brio Gold, Clausen was president and CEO of Augusta Resource from its inception in 2005 until it was taken over by HudBay Minerals in 2014.

Nevada Copper Corp. appointed Matthew Gili as president and CEO, effective May 1. Gili comes directly from Barrick, where he served as executive general manager for the Cortez District in Nevada and, more recently, as chief technical officer and senior vice president, operations, projects.

Lydian International announced that Howard Stevenson, president and CEO, resigned and the company appointed João Carrêlo as president and CEO and a member of the board. Carrêlo currently serves as a nonexecutive director on the boards of TMAC Resources and Lucky Minerals. He previously served as president, CEO and director of Eco Oro Minerals Corp.

Argent Minerals Ltd. announced several changes. Peter Wall has been appointed as non-executive director and chairman. Klaus Eckhof has stepped down as chairman and has been appointed as technical advisor, acquisitions. Wall is an experienced corporate lawyer and has been a partner at Steinepreis Paganin since July 2005 company.

Orocobre Ltd. advised that Richard Seville will step down from the role of managing director and CEO after 11 years in this role. He will remain on the board.

Georgian Mining Corp. appointed Simon Cleghorn as technical services manager. For the past five years, Cleghorn served as resource manager and then technical services manager for KEFI Minerals Plc..
About - providing an abreviated version of the current print edition of E&MJ, WOMP is distributed throughout the world to decision makers in the global mining industry, the last week of every month.

Subscribe to E&MJ - To receive your own copy of the print edition of E&MJ, click here , and complete your details. E&MJ is available free of charge to qualified readers.

Contact - if you have views, opinons or comments or editoral that you would like to submit, we would be delighted to hear from you - click here

Top