Western Areas Starts Early Works Program at Odysseus
---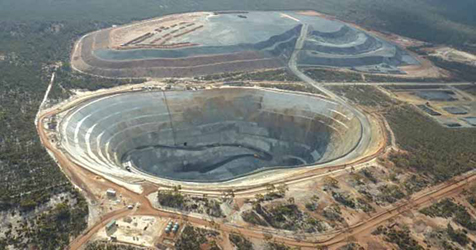 The Forrestania operations include the Spotted Quoll mine.


Western Areas has initiated an early capital works program at its Odysseus nickel project below the previously mined Cosmos mine in central Western Australia. A definitive feasibility study of the project is ongoing and due for completion in the third quarter of this year. The project could become the company's third operating mine and second production center.

Western Areas currently produces nickel concentrate at it Forrestania operations in southern Western Australia, with production during its fiscal year to June 30 forecast at 21,500 metric tons (mt) to 22,500 mt of nickel in concentrate. The Forrestania operations include the Flying Fox and Spotted Quoll mines and the Cosmic Boy concentrator.

The 18-month early capital works program at the Odysseus project has an estimated cost of A$32 million and is focused on evaporation ponds, mine camp readiness, dewatering and decline rehabilitation. A tender process for the larger work packages has begun. Key government approvals are in place. Western Areas Managing Director Dan Lougher stated that the company's counter- cyclical decision to purchase Cosmos in late 2015 is now crystallizing into a significant organic-growth project. "We are very excited by both the Odysseus project and the regional exploration potential that the greater Cosmos nickel complex demonstrates in both base and precious metals," said Lougher. "We have taken this decision to commence early works prior to the release of the definitive feasibility study due to our confidence in the overall project and just as importantly, our confidence in the nickel sulphide market.

"The demand for Class 1 nickel sulphides in the battery and electric vehicle (EV) market is forecast to grow substantially over coming years. We believe that Odysseus is one of a very few select nickel sulphide projects that will be coming into production in a timeframe that will enable it to deliver into that growing demand profile."

The early works program at Odysseus will be developed in three stages. The first stage will include refurbishment of existing evaporation ponds, pipeline upgrades and continuation of pit dewatering. The existing mine camp, with a 520-person capacity, will be upgraded to readiness to cater for up to 100 contractors and employees. The second stage will involve construction of two new evaporation ponds and dewatering of the decline, and the third stage will encompass infrastructure required to support the rehabilitation of the decline from the portal to 500 m below surface.
---
As featured in Womp 2018 Vol 05 - www.womp-int.com