The latest from the
World Mining Equipment
Video Library
View





Apple to End Its Reliance on Mining

During April, Tim Cook the CEO of Apple, the 8th largest publicly held company, pledged to end its reliance on mining and make all its products only from renewable or recycled sources. It was the Thursday before Earth Day and who would expect less from a company with such a strong environmental sustainability track record. In its Environmental Responsibility Report, the technology leader outlined its accomplishments and some of its goals. Apple has been tracking and reducing its carbon footprint for years and in 2016 it reported that 96% of the electricity that the company consumed globally came from renewable sources.
The slogan for the report is: "To ask less of the planet, we're asking more of ourselves." Two of the mining-related questions it asks are: Can we get 100% of our supply chain to move to 100% renewable energy? Can we one day stop.... read more

Steve Fiscor, Publisher & Editor in Chief

Barrick Sells 50% Interest in Veladero to Shandong Gold for $960 Million
Barrick Gold announced on April 6, 2017 that as a first step in a new partnership with Shandong Gold Mining, of China, Shandong will acquire a 50% interest in Barrick's Veladero mine in San Juan province, Argentina, for $960 million. As a second step, Barrick and Shandong will form a working group to explore the joint development of the cross-border Argentina- Chile Pascua-Lama deposit, which is located 10 km from Veladero.... read more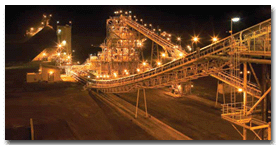 Newmont Expands Production at Ahafo in Ghana
Newmont Mining announced plans to extend profitable production at its Ahafo operations by building a new underground mine and expanding plant capacity by more than 50%. Subika Underground is expected to produce 1.8 million oz of gold over an 11-year mine life, and features ore grades of 4.7 grams per metric ton (g/mt). The mill .... read more

Top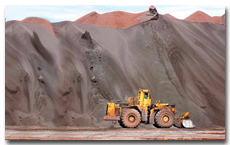 Cliffs' Goncalves Expects 2017 to be Phenomenal
Cliffs Natural Resources reported U.S. iron ore (USIO) pellet sales for the first quarter of 2017 of 3.1 million long tons, a 63% increase compared to the first quarter of 2016 (1 long ton = 1.12 short tons). "During the first quarter, we put our finishing touches on what has been a remarkable operational, commercial and financial transformation of this company," said Lourenco Goncalves, chairman, president .... read more


MAC, PDAC Applaud Canada's 2017 Budget
The Mining Association of Canada (MAC) and the Prospectors & Developers Association of Canada (PDAC) issued statements in late March applauding measures included in the Canadian federal government's 2017 budget that support a competitive and responsible mining industry in Canada. MAC specifically welcomed planned investments in key areas such as infrastructure and innovation but also encouraged the government to act quickly on these items to improve Canada's investment climate .... read more

| | |
| --- | --- |
| AROUND THE WORLD - USA & CANADA | |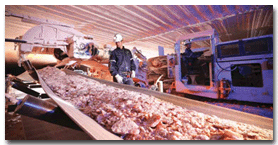 PSC: Rocanville Ramp-up Well Underway
PotashCorp of Saskatchewan (PCS) said that its potash portfolio optimization and cost reduction strategy, which includes the ramp-up of its low-cost Rocanville mine, contributed to its strong first-quarter results. "Potash market fundamentals continued to improve in the first quarter," said Jochen Tilk, president and CEO, PCS. "We expect improved consumption trends and nutrient affordability in key markets to support potash .... read more

ERP Named Stalking Horse Bidder for Mountain Pass
ERP Strategic Minerals has been selected as the stalking horse bidder by the Chapter 11 trustee for Molycorp Minerals and entered into an asset purchase agreement with the trustee to purchase substantially all the assets and the related surface property rights at the Mountain Pass rare earth minerals mine. Located in San Bernardino County, California, approximately 50 miles south of Las Vegas, Nevada, Mountain Pass is the only mine and processing facility for rare .... read more

Top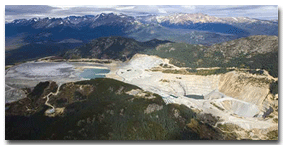 Imperial Becomes Sole Owner of Huckleberry
Huckleberry Mines Ltd. has exercised its right of first refusal to purchase for cancellation all the shares of Huckleberry held by a syndicate comprised of Mitsubishi Materials Corp., Dowa Metals & Mining Co., Ltd., and Furukawa Co., Ltd., in exchange for cash consideration of $2 million. The transaction is expected to close during April and will result in Imperial Metals Corp. holding 100% of the .... read more

| | |
| --- | --- |
| AROUND THE WORLD - Latin America | |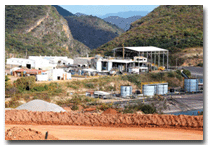 Leagold Acquires Los Filos Gold Mine from Goldcorp
Leagold Mining, a Canadian company headquartered in Vancouver, British Columbia, has acquired the Los Filos gold mine in Guerrero state, Mexico from Goldcorp for $350 million. Los Filos operations include two open pits (Los Filos and Bermejal), an underground mine at Los Filos, and the opportunity to develop a new underground mine at Bermejal as an expansion project. During 2016, Los Filos produced 231,000 oz of gold at an all-in .... read more
Montagne d'Or Study Calls For 237,000 oz/y of Gold
Nordgold and Columbus Gold have reported the results of an independent bankable feasibility study of their Montagne d'Or gold project in French Guiana that anticipates development of an open-pit mining operation producing 237,000 oz/y of gold during its first 10 years of operation. The study was funded by Nordgold, pursuant to which it earned a 50.01% interest in the project. Nordgold has also acquired an additional 5% interest as the result of a share purchase agreement dated January 12, 2016 and now holds a 55.01% interest in the project .... read more

| | |
| --- | --- |
| AROUND THE WORLD - Australasia | |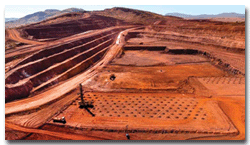 Rio Tinto Deals with Bad Weather
In its first quarter production report, Rio Tinto said it shipped 76.7 million metric tons (mt) of iron ore from the Pilbara. The 13% quarter-to-quarter decrease was a attributed to cyclone activity during the period. The company said sections of the rail network were also affected by significant rainfall. Despite the disruptions, shipments were in line with the first quarter of 2016 and guidance for 2017 remains at 330 to 340 million mt …. read more


Top

Western Areas Evaluates Odysseus Deposits
Western Areas Ltd. has reported positive results for a pre-feasibility study (PFS) of development of an underground nickel mine on the Odysseus South and Odysseus North deposits below the previously mined Cosmos mine 30 km north of the town of Leinster in central Western Australia. The PFS demonstrates commercial viability for a project producing 12,000 mt/y of nickel in concentrate over an initial 7.5-year mine life. The Western Areas board of directors has approved advancing the project to a definitive feasibility study …. read more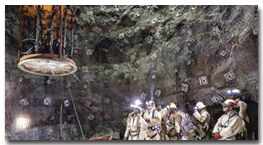 Ivanhoe Starts Work on Shaft 2 at Platreef
Ivanhoe Mines is initiating early-works construction for Shaft 2 at the Platreef platinum-group-metals, nickel, copper, and gold project on the Northern Limb of South Africa's Bushveld Igneous Complex. Ivanhoe owns 64% of the project through its subsidiary, Ivanplats, and is directing all mine development work. The early-works program includes excavation of a surface box cut to a depth of approximately 29 m below surface and …. read more
Top
Bristow: Gold is Heading for a Supply Cliff
Gold production is heading for a 'supply cliff' because of a chronic lack of exploration, says Randgold CEO Mark Bristow. He told E&MJ that the search for fresh deposits had fallen to almost nothing. "There has been a complete lack of investment in exploration and we are headed for a supply cliff. If any new demand over what is currently experienced were to occur, it will drive the price," he said. Bristow is arguably one of the most successful gold bosses right now. He has turned London based but Africa-focused Randgold into a $7 billion company …. read more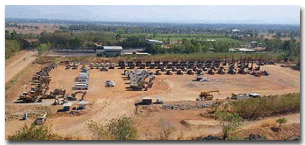 Kingsgate Commences Claim Against Thailand
Kingsgate Consolidated Ltd. will seek a range of remedies, including compensation, from the Thai Government for the measures taken against the Chatree gold mine in violation of the Australia-Thailand Free Trade Agreement (TAFTA). As a first step, Kingsgate notified the Prime Minister of the Kingdom of Thailand that it wishes to engage in consultations as required under TAFTA. Chatree produced 19,377 oz …. read more


Top
Vedanta Completes Cairn Merger
India's metal and mineral major, Vedanta is awaiting the final nod from central bank, Reserve Bank of India (RBI) to complete the proposed merger with its energy subsidiary, Cairn India Ltd., to create the fourth largest resource company in the world. Vedanta, the Indian subsidiary of London Stock Exchange (LSE) listed Vedanta Plc has secured all approvals from its shareholders and that of Cairn India Ltd. and India's National Company Law Tribunal to effect the merger  .… read more



| | |
| --- | --- |
| THIS MONTH IN COAL | |
Anglo Sells South African Coal Assets
Just a few years ago South Africa's coal industry was on the up and up, shrugging off the malaise affecting the industry elsewhere. Now, many producers face closure in a stunning reversal of fortunes. As coal mines closed in the US, the UK and elsewhere, South Africa's mines appeared to thrive. The world's sixth largest exporter, the country's mines were however geared mostly toward a single local customer — state electricity utility Eskom. Only a third of South Africa's coal is shipped abroad. The rest is sent to a fleet of local power plants .... read more


Top

North Korean Ships Head Home After China Refuses Shipment
A fleet of North Korean cargo ships is heading home to the port of Nampo, according to the Asia Times, after China ordered its trading companies to return coal. Following repeated missile tests that drew international criticism, China banned all imports of North Korean coal on February 26, cutting off the country's most important export product. To curb coal traffic between the two countries, China's customs department issued an official order on April 7 telling trading companies .... read more


-->
| | |
| --- | --- |
| FEATURE - Exploration | |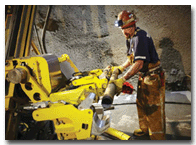 Budgets Trimmed, with Closer Focus
Has exploration spending bottomed out? Which companies are most optimistic? Will grassroots project spending pick up? E&MJ looks for answers.

By Simon Walker, European Editor

A quick scan of the latest annual and year-end reports from some of the world's major mining companies confi rms what many in the industry have been seeing at fi rst hand for several years now. In conjunction with their sell-off of non-core and under-performing assets, companies have become increasingly cautious about their exploration spending as they look for ways to cut costs and streamline their operations. This is, of course, nothing new to anyone who has been involved in mining and exploration though a number of economic cycles. It is a sad but true fact that mining still seems to be locked into .... read more


For more companies with products in the Exploration market -
Go Here
| | |
| --- | --- |
| FEATURE - Ground Support | |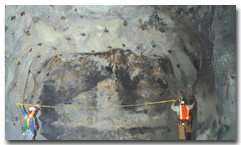 Design Considerations for Ground Support in Nevada's Weak Rock
A new analysis demonstrates how the use of bolts, mesh and shotcrete influence the safety factor for ground support programs

By Jesse Morton, Technical Writer

Pursuing gold that cannot be seen with the naked eye in progressively weaker rock at its Turquoise Ridge mine in Nevada compelled Barrick to reconsider its drift support plans. Dissatisfied with the research available on the topic of shotcrete support, Senior Geotech Engineer Louis Sandbak and his team gathered the data from various tests conducted there and released an erudite white paper packed with numbers. It provided the proof needed to justify some costs and formalized some common understandings. Sandbak ..... read more

Top

For more companies with products in the Shotcrete market -
Go Here
| | |
| --- | --- |
| FEATURE - Heap Leach | |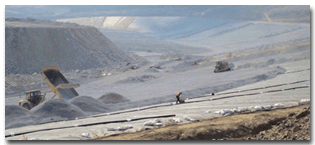 Leach Operators Get a Lift from Tech Improvements
The pursuit of higher metal recovery enters the digital age — where even time-tested, conventional leach-optimization techniques stand to benefit from emerging automation and analysis capabilities.

By Russell A. Carter, Contributing Editor

Heap leaching is typical of most mineral extraction methods in that it is easy to grasp in concept and diffi cult to perfect in practice. At fi rst glance, percolating a solution through a pile of crushed rock to capture metal values sounds like the easiest possible way to recover gold, copper and other amenable metals, surpassed in simplicity only by in situ mining. However, in the same vein as the military maxim that "the enemy always gets a vote" in a battle's outcome, a number of complicating factors often have votes in the outcome of a heap leaching campaign. These include local weather conditions, ore composition variability, leach pad .... read more

| | |
| --- | --- |
| FEATURE - Operating Strategies | |
Breaking Boulders in Top Burden
Stemming is widely used to ensure that a loaded borehole achieves optimum blast results, but the practice can leave large boulders unbroken in the upper layer of burden. The authors explore several proven methods for boulder busting using explosives.

By Anthony Konya and Dr. Calvin J. Konya

An explosive detonation releases a large amount of gas pressure in a borehole that, with proper design, is contained and forced to do maximum work horizontally away from the borehole. The main method to ensure the blast does not lift upward, causing minimal fragmentation and up to a 6 decibels (dB) increase in air overpressure, is through the use of proper stemming material and length. Stemming is a double-edged sword leading to better fragmentation of the face, but also with increased boulders from the top burden (see figure below) in the stemming zone of the blast. This can cause problems if the boulders are too large to be handled with the digging equipment or cannot be effectively cast with the overburden. There are many ways to break these .... read more

Top


For more companies with products in the Blasting market -
Go Here
| | |
| --- | --- |
| Video Presentations | |
The latest listings from the World Mining Equipment Video Library - to view the video, click the image.
For more details on the Video Hub -

Go Here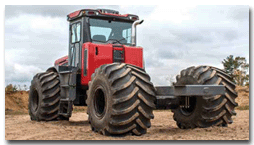 Basic Truck is Completely Customizable
ARDCO announced its Articulating Multi- Purpose Truck (AMT), featuring a modular back-end platform that can be customized for off-road jobsites. It accepts an array of attachments. Available configurations include a bare chassis, flatbed, water tank, fuel tank, dump bed, service and lube station, utility bed, personnel carrier, pipe trailer, drill, and custom solutions .... read more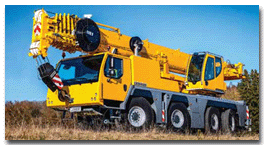 S2 Best-in-class 4-axle Crane Goes Green
Liebherr released the 90-metric ton (mt) LTM 1090-4.2. It is the most powerful 4-axle crane on the market, the company reported. The crane can travel with an axle load of 10 mt, 12 mt and 16 mt. It features a 60-meter (m) telescopic boom, and carries 8.8 mt of ballast with a 12-mt axle load. A 6-cylinder Tier 4 Final Liebherr diesel engine provides 330 kilowatts and 2,335 Newton-meters (Nm) torque. The ....read more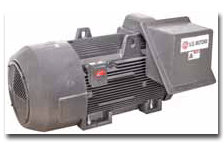 Motors for Extremes
Nidec Motor Corp. unveiled TITAN Totally Enclosed Fan Cooled (TEFC) motors for pumps, compressors, fans, blowers and conveyors. U.S. Motors brand TEFC motors are designed to operate in 40°C and at a maximum altitude of 3,300 ft above sea level. They are rated Class B rise at 1.0 service factor and Class F rise at 1.15 service factor with full Class F or better insulating materials. Nidec conducts a short commercial test on each TITAN .... read more


Top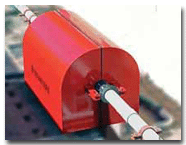 Non-Nuclear Density Meters
Red Meters unveiled the RM Series, non-nuclear density meters. Coated with an abrasion-resistant liner to withstand rough and finely ground slurries, the RM3 is easily installed into the slurry pipeline. A Class 2 industrial laser reads passing materials continuously, which is then interpreted by the system's algorithm and displayed on the monitoring interface. Density is calculated with an accuracy of +/- 0.25% based on samples taken 50 times per second. The HMI touchscreen ....read more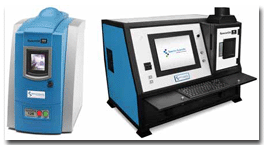 Analyzers Lower Detection Limits
Spectro Scientific introduced Version 8 of its SpectrOil Series analyzers. New capabilities are included in both the SpectrOil 100 Series and SpectrOil M Series, which use a rotating disc electrode technique for determining the elemental analysis of oil, fuel, coolant and water, the company reported. New signal processing methods improve short- and long-term stability. A fully integrated standardization procedure facilitates calibration and .... read more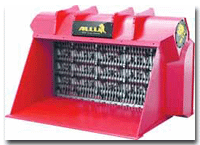 Control Size Fractions
ALLU announced the ALLU TS drum assembly, which allows users to reposition the standard screening blades. Manufactured for the ALLU D-Series material processor bucket frames, the TS technology features screening blades that spin between the screening combs. The end product size is defined by the space between the combs, and different fragment sizes are achieved by repositioning the combs .... read more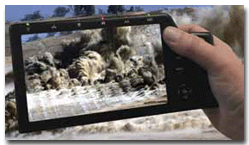 High-Speed Camera
Fastec Imaging unveiled the TS5 handheld high-speed camera for recording mining and blasting operations. Using slow motion replay, a user can analyze and troubleshoot events otherwise missed by normal-speed video. High-speed imaging is used to determine the effects of blasts or the actual firing times of blast holes and the nature of the rock movement. The battery-operated camera features a large LCD touchscreen and an intuitive .…. read more


Top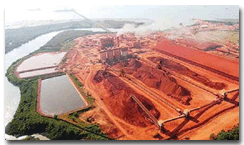 TAKRAF to Install Equipment for Bauxite Plant
TAKRAF GmbH has secured a major contract for the turnkey supply and installation of a bauxite handling plant in Guinea, West Africa. Project value is approximately €100 million. Compagnie des Bauxites de Guinée (CBG), jointly owned by the international mining houses Alcoa, Rio Tinto, Dadco and the State of Guinea, has initiated an ambitious program to increase export capacity, for ....read more
JUNE 1-2, 2017: Mining Forum 2017, Berlin, Germany. Contact: Web: www.the-miningforum.com
JUNE 7-9, 2017: Elko Mining Expo, Elko, Nevada, USA. Contact: Web: www.ExploreElko.com
JUNE 13-15, 2017: Longwall USA, David L. Lawrence Convention Center, Pittsburgh, Pennsylvania, USA. Contact: Web: www.longwallusa.com
JUNE 15-18, 2017: Paste 2017, 20th International Seminar on Paste and Thickened Tailings, Beijing Conference Center, China. Contact: Web: www.paste2017.com
JUNE 17-22, 2017: 16th North American Mine Ventilation Symposium, Colorado School of Mines, Golden, Colorado, USA.Contact: Web: www.csmspace.com/
AUGUST 29-31, 2017: AIMEX, Asia-Pacifi c's International Mining Exhibition, Sydney Showground, Sydney, Australia. Contact: Web: www.aimex.com.au/home/
SEPTEMBER 6-8, 2017: InterDrone 2017, Las Vegas, Nevada, USA. Contact: Web: www.interdrone.com
SEPTEMBER 18-21, 2017: Exposibram 2017, Belo Horizonte, Minas Gerais, Brazil. Contact: Web: www.exposibram.org.br/
For a full calendar of mining industry conferences and events - click here
| | |
| --- | --- |
| WHO'S MOVING WHERE | |

Igor Gonzales has accepted the position of president and CEO, Sierra Metals. He has served on the company's board since September 2013. Prior to his three years with Minas Buenaventura as vice president of operations, he worked for Barrick Gold for 15 years, first as vice president and general manager of the Pierina mine in Peru, then president of Barrick South America, and most recently as COO for Barrick Gold.

Raul Benavides, vice-president of business development, has been appointed to serve as interim vice president of operations for Minas Buenaventura S.A.A., Peru's largest publicly-traded precious metals mining company.
Silver Standard Resources announced that Peter Tomsett has decided to retire from his role as chairman and return to Australia. A. E. Michael Anglin will assume the role of chairman. Anglin has served as a Silver Standard board member since 2008 and currently serves as the chair of the safety and sustainability committee and a member of the compensation committee. He spent 22 years with BHP Billiton Ltd., most recently serving as vice president operations and COO of the base metals group based in Santiago, Chile, before retiring in 2008.

AuRico Metals has further strengthened its project management team with the recent hiring of Sean Masse, P. Eng., as mining project manager, and Mike Padula , PMP, as surface construction project manager for the Kemess Underground Project. Working for both owners and contractors, most of Masse's experience is in mining project delivery. He was a senior member of the team that brought New Gold's New Afton panel cave mine into production. More recently Masse had been working to build Cementation Canada's business in Western Canada. Padula most recently worked as the project manager for Victoria Gold for the Eagle gold project in central Yukon and the manager of mining wastes and water for MMG Ltd.'s Izok Corridor Project in Nunavut.

Monica Quinteiro has been appointed as the new general manager of Boliden Rönnskär. Previously she was a general manager at LKAB in Svappavaara. When Monica takes up her new position at Boliden Rönnskär during August, the current general manager, Åke Roos will switch to a new role as product manager for by-products, with technical responsibility for both existing by-products and the development of new ones.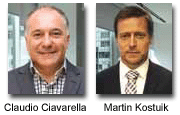 Kerr Mines appointed Claudio Ciavarella as CEO and Martin Kostuik as president and director effective immediately. Ciavarella, a CPA, is Kerr's second largest shareholder. Kostuik, a mining engineer, joins Kerr from Luna Gold where he was senior vice president of operations and development. Chris Hopkins will relinquish his interim president and CEO roles and resume his role as CFO. Kerr hopes to bring the Copperstone mine in Arizona back in production.

Jeffrey Dawes, former leader of Komatsu Latin America has been tapped to head the new Komatsu Mining Corp.

Clint Byington has been appointed business line manager for Atlas Copco Underground Rock Excavation in the US Byington transitioned to Atlas Copco in 2005 after serving as worldwide product manager, marketing specialist and application engineer with Ingersoll Rand.
About - providing an abreviated version of the current print edition of E&MJ, WOMP is distributed throughout the world to decision makers in the global mining industry, the last week of every month.

Subscribe to E&MJ - To receive your own copy of the print edition of E&MJ, click here , and complete your details. E&MJ is available free of charge to qualified readers.

Contact - if you have views, opinons or comments or editoral that you would like to submit, we would be delighted to hear from you - click here

Top