The latest from the
World Mining Equipment
2nd Hand Market
View





Activists Use Courts to Force EPA Rulemaking



On January 26, the U.S. Court of Appeals granted an expedited rulemaking schedule negotiated between the Environmental Protection Agency (EPA) and environmental groups. The Idaho Conservation League (ICL) and five other environmental activist organizations filed a petition seeking to compel the EPA to promulgate financial assurance regulations required by section 108(b) of the Comprehensive Environmental Response, Compensation, and Liability Act (CERCLA). That law states that the EPA "shall promulgate" regulations requiring "that classes of facilities establish and maintain evidence of financial responsibility consistent with the degree and duration of risk associated with the production, transportation, treatment, storage, or disposal of hazardous......... read more



Steve Fiscor, Editor in Chief

Ma'aden/Barrick JV Starts Up Jabal Sayid Copper Mine
Saudi Arabian Mining Co. (Ma'aden) announced at year-end 2015 that Ma'aden Barrick Copper Co. (MBCC) has begun producing copper concentrate at its Jabal Sayid underground mine in Saudi Arabia. The mine is scheduled to reach commercial production before the end of March. Production will be in the range of 45,000 to 60,000 metric tons per year (mt/y) of copper in concentrates. MBCC is a 50:50 joint venture company formed by Ma'aden and Barrick Gold in 2014........ read more
Suncor Acquiring Canadian Oil Sands for C$6.6 Billion


Suncor Energy and Canadian Oil Sands Ltd. (COS) announced an agreement in mid- January whereby Suncor will purchase all of the shares of COS in a transaction that has an aggregate value of about C$6.6 billion, including COS's estimated debt of C$2.4 billion. Suncor Energy is Canada's leading integrated energy company and a major producer of petroleum and gasoline products from oil sands in the Athabasca basin in Alberta. COS holds a 36.74% interest in and is the operating....... read more

Top
Lundin, Ecuador Agree on Fruta del Norte Project


Lundin Gold reported in mid-January that it has successfully completed negotiations with the government of Ecuador on the definitive form of the exploitation agreement for its flagship Fruta del Norte gold project in southwest Ecuador. The agreement, combined with existing laws and regulations, establishes the fiscal terms and conditions for development of the project..... read more

Top
PotashCorp Closes New Brunswick Operations


Potash Corp. of Saskatchewan has decided to fully suspend its potash operations near Picadilly, New Brunswick. The New Brunswick operations had been on "inventory adjustment" shutdown since the end of November. "By optimizing our production, we expect to increase our competitiveness and reduce cost of goods sold by $40-$50 million in 2016, although this will be partially offset by severance and transition costs," PotashCorp President and CEO Jochen Tilk. said. "The suspension of potash operations at Picadilly will..... read more
| | |
| --- | --- |
| AROUND THE WORLD - USA & CANADA | |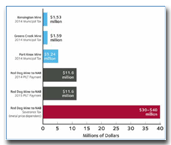 Red Dog Files Tax Complaint


Teck Alaska, operator of the Red Dog mine in northwest Alaska, has filed a complaint in the Superior Court for the state of Alaska over a tax increase that Teck estimates could more than triple its annual payments as of 2016. The company said Red Dog has provided annual contributions to the Northwest Arctic Borough (NAB) under a negotiated Payment in Lieu of Taxes (PILT) agreement for more than 25 years; these averaged about $11.5 million per year over the past five years, more than double the average borough tax payment for an Alaskan mine...... read more
Kaminak Advancing Coffee Gold Project


Kaminak Gold has reported a positive feasibility study for its Coffee gold project 130 km south of Dawson City in Yukon Territory, Canada. The study contemplates an openpit, heap-leach operation producing a total of 1.86 million oz of gold over a 10-year mine life. Kaminak intends to move forward into mine permitting to support mine construction, which is planned to begin in mid-2018. Initial capital expenditure to fund construction and commissioning is estimated at C$317 million. All-in sustaining cash costs are estimated to... read more

Top
Quebec Approves C$1.2B Lac à Paul Phosphate Project


Arianne Phosphate has received a ministerial decree from the government of Quebec approving development of the company's Lac à Paul phosphate project in the Saguenay-Lac-Saint-Jean region of the province. Arianne is now looking to finance project construction. The Lac à Paul project is located approximately 200 km north of the city of Saguenay. A 2013 feasibility study outlines development of an open-pit mine and concentrator producing a high-quality apatite concentrate and a transport system delivering the product.... read more

| | |
| --- | --- |
| AROUND THE WORLD - Latin America | |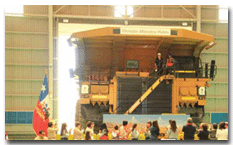 Codelco Dedicates Ministro Hales Mine


In a ceremony held in January, Chilean President Michelle Bachelet officially opened Codelco's newest mine, Ministro Hales. After touring the facilities of the open-pit operation and climbing aboard one of its haul trucks, Bachelet said, "We are setting a historic milestone…because we are taking the first step of many that we will take to keep Codelco at the forefront of world mining, while driving the development of Chile. To talk about Codelco is to talk about our history, it is also to talk about our present…… read more
Torex Pours First Gold at El Limón-Guajes


Torex Gold Resources poured the first goldsilver doré bars at its El Limón-Guajes openpit gold-silver project in Guerrero state, Mexico, in late December. Contained metal totaled about 350 ounces (oz) of gold and 350 oz of silver. The project will continue to ramp up throughout 2016. Beginning in 2017, production is scheduled to average 369,000 oz/y of gold and 214,000 oz/y of silver over a period of nine years. The El Limón-Guajes project is based on two independent open pits. The pits will feed a centrally located cyanide…. read more

| | |
| --- | --- |
| AROUND THE WORLD - Australasia | |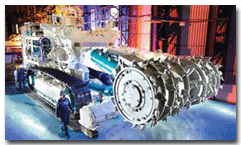 Nautilus Contracts for Wet Testing of Seafloor Mining Units


Nautilus Minerals has signed agreements with United Engineering Services LLC to provide support services associated with wet testing the company's seafloor production equipment and storing the equipment as it is delivered from various suppliers prior to integration onto Nautilus' production support vessel (PSV). The first of the equipment to be tested will be the three types of Seafloor Production Tools…. read more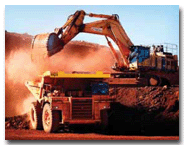 Atlas Iron Completes Corunna Downs PFS


Atlas Iron has reported the results of a prefeasibility study (PFS) of its Corunna Downs iron ore project in Western Australia, which demonstrates the potential to deliver 4 million metric tons per year (mt/y) of lump and fines direct shipping ore over an initial mine life of five to six years. Atlas operates three direct shipping ore mines in the Pilbara region of Western Australia that currently produce a combined total of 14 million to 15 million mt/y. The Corunna Downs project has …. read more

Top

Asanko Commissioning Ghana Gold Mine
Asanko Gold began commissioning Phase 1 of its Asanko gold mine in southwest Ghana in December, with expectations that first gold would be produced in January. The project is designed to produce 190,000 ounces per year (oz/y) of gold over a period of 12 years at steady-state operations. Capital expenditures to complete the project were within the budgeted $295 million, according to the company. Mining operations were performing according to plan, with approximately 290,000 metric tons (mt) of ore on the…. read more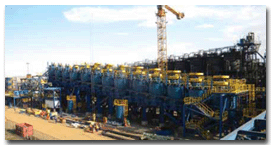 Nevsun Nears Completion of Bisha Zinc Concentrator
Nevsun Resources expects to begin commissioning the new zinc flotation plant at its Bisha operations in Eritrea midway through the second quarter of 2016, with commercial production to follow later in the year. Nevsun currently produces copper concentrates from the Bisha deposit's copper-enriched supergene zone, which overlies a primary sulphide zone containing both zinc and…. read more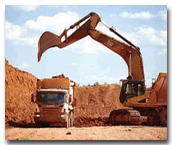 Report Highlights Changes in Asian Bauxite Supply Picture


London-based Roskill Information Services recently released its latest Metallurgical Bauxite and Alumina report, with forecasts to 2026. The report highlights concerns about Malaysia's anticipated role as a longterm supplier of bauxite for the Chinese market after Indonesia stopped exporting raw ore. China, the world's largest alumina and aluminum producer, lost a significant supplier of bauxite to feed its alumina refineries in 2014 following Indonesia's decision to implement a ban on the export of unprocessed ores. As such, the industry…. read more

JV to Develop Major Russian Gold Deposit
Polyus Gold, the largest gold producer in Russia, and Polymetal International, a leading gold and silver producer in Russia and Kazakhstan, have entered into a jointventure agreement to develop Polyus Gold's Nezhdaninskoye gold deposit. The deposit is located in Russia's Far East, approximately 450 km east of Yakutsk, a major port on the Lena River. The deposit hosts 20.3 million oz of C1+C2 gold reserves at a grade of 5.1 g/mt under the Russian system of reserves classification. Under the agreement, Polymetal may acquire…… read more

Top
| | |
| --- | --- |
| THIS MONTH IN COAL | |
States, Groups Seeking Stay on US EPA Clean Power Plan


After their earlier request for a stay of the Obama administration's Clean Power Plan (CPP) was rejected in a lower court, a group of 27 U.S. states, state agencies and groups are now petitioning the U.S. Supreme Court to stay the implementation of the restrictive regulations on the grounds of governmental overreach. The coalition, which includes states such as Wyoming, West Virginia, Ohio and Texas, along with the National Association of Manufacturers, the U.S. Chamber of Commerce and others, is arguing that the …. read more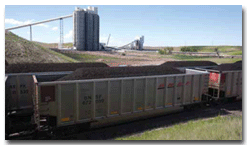 North Antelope Rochelle Hits Shipping Milestone


Peabody Energy's North Antelope Rochelle mine (NARM), the nation's top producing operation and its flagship complex in the southern Powder River Basin of Wyoming, has shipped its 2 billionth ton of coal. The company said January 20 that the new marker represents more than 83 million man-hours and the loading of 17 million train cars and more than 125,000 trains. NARM met its first billion-ton milestone in 2006, 23 years after first coal …. read more

Alpha to Idle 8 Mines, 2 Plants; Hundreds Furloughed


TAhead of its plant to idle eight mining operations and two processing plants in southern West Virginia on an ongoing market slump, troubled miner Alpha Natural Resources has issued layoff notices to a total 886 workers. The mines' operators, Marfork Coal, Elk Run Coal and Maxxim Shared Services, issued Worker Adjustment and Retraining Notification (WARN) Act notices on January 25. The last day for workers will be around March 25. Included in the idles and furloughs are Marfork's Brushy Eagle …. read more

| | |
| --- | --- |
| FEATURE - E&MJ 150 Years | |

The Formative Years for E&MJ
Documenting the mines of the American West, E&MJ Editor Rossiter W. Raymond informs and educates, while pushing for constant improvement

By Steve Fiscor, Editor-in-Chief

George F. Dawson's tenure as the editor of the American Journal of Mining (AJM) was short-lived. After overseeing the startup of the AJM in 1866, he faded away after a year or so. Rossiter W. Raymond took over as editor. He was an American mining engineer, author and legal scholar. The newspaper benefitted by association, as Raymond strived to educate the mining industry and improve its reputation. Raymond was educated at the Royal Mining Academy in Freiberg, Germany. He rose to the rank of captain under John C. Fremont during the Civil War. In October 1867, Raymond began a 23-year career as editor of the AJM, which would become……. read more

| | |
| --- | --- |
| FEATURE - Chemicals & Reagents | |

Chemical Solutions Proliferate


Choosing the right reagent to help process troublesome ores often can result in significant savings and higher recovery rates, without draining the capex budget.

By Russell A. Carter, Managing Editor

When metal markets weaken and primary production costs come under closer scrutiny, producers can be forced to make some difficult decisions about allocating shrinking capex/opex funds to improve performance. As a recent article from Australia's CSIRO research organization pointed outsuppose a company had the flexibility to spend $1 million on a technology that would improve product recovery by 1% or spend the same amount on initiatives that would cut operating costs by 5%. Which is the better approach? Given the cost and production parameters specified in the article—gold ore, 500 tons per hour (t/h) throughput, head grade..... read more

Top

For more companies with products in the Chemicals market -
Go Here
| | |
| --- | --- |
| FEATURE - bauma 2016 - Preview | |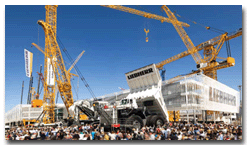 Munich Prepares for bauma 2016


The world's largest trade show offers something for everyone including professionals in mining and mineral processing

By Steve Fiscor, Editor-in-Chief

With a total exhibition space of 605,000 m2, bauma is the largest  trade show in the world. The event takes place every three years in Munich. In 2013, bauma broke all previous records, attracting a total of 3,421 exhibitors from 57 countries, and more than 535,000 visitors from more than 200 countries. From April 11–17, 2016, Messe München, the group that organizes bauma, is expecting another record turnout. Prior to the event, Messe München will present five companies with its highly coveted Innovation Award. For 2016, the organizer is also experimenting with an exercise in cross-pollination: the Open Innovation. They are also starting a new tradition…... read more

| | |
| --- | --- |
| FEATURE - Ground Control | |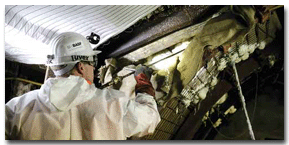 Bonding Bad Ground


When faced with bad ground or water inflows, mine operators can turn to a wide range of injectable consolidation products. E&MJ asked some of the leading suppliers for details of their products and services.

By Simon Walker, European Editor

While the concept of using injectable grouts to seal water-bearing fissures and rebuild strength in weak rock is nothing new, today's mine operator has a much wider range of products from which to select an appropriate fix. Traditional cement-based systems have been augmented by resins, and the level of control over setting times for both types of product is now much more precise as formulations have become increasingly sophisticated. This type of product is suitable for handing two main problem areas: weak rock and water ingress. Taking that a stage further, coal and other soft-rock mining often has a different set of ground control.... read more

Top


For more companies with products in the Ground Control market -
Go Here
| | |
| --- | --- |
| 2nd HAND MARKET | |
The latest listings from the World Mining Equipment Market - for more details click the image
For more details on the WME - Market -

Go Here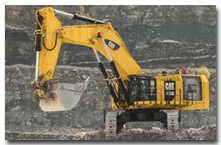 New Mining-class Shovel for Small- to Medium-size Operations


Cat said its new 6015B hydraulic shovel— currently available only in a backhoe configuration— delivers a productivity advantage over other 100-ton shovels, with the most powerful engine in its class, a large standard bucket and payload capacity of 14.6 metric tons (mt). The design translates to fast cycles and a pass match advantage over leading standard-equipped shovels in its class when loading trucks of 55-, 65- and 90-mt…. read more

Synthetic Gear Oil Meets New Motorized Wheel Standard


Anderol Specialty Lubricants, a division of Chemtura Corp., recently announced that the Anderol 5000 PLUS EP synthetic gear oil product series, which is designed for gear applications requiring high micro-pitting resistance and protection under extreme conditions, is the first product to receive approval from General Electric (GE) for use in off-highway vehicle motorized wheel gearbox applications under GE's new gear oil specification D50E35. The approvals are for ISO VG 220, 320, 460, and 680…… read more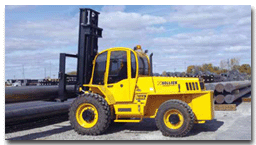 Rough Terrain Forklift


Sellick Equipment of Harrow, Ontario, Canada, has introduced the S150 rough terrain forklift. The 15,000-lb-capacity (6800-kg) unit is powered by a 74-hp (55- kW), 4 cylinder intercooled Tier 4f electronic diesel engine that produces 295 ft/lb of torque. The S150 features a fully isolated operator platform that reduces noise and vibration, and the overhead guard structure is both ROPS and FOPS certified. Operators can monitor the…. read more

Top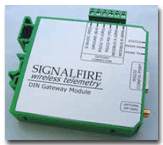 Data Gateway for Remote Monitoring


SignalFire Wireless Telemetry now offers a Modbus DIN mount gateway that combines a high-power SignalFire radio with gateway electronics in a compact module with external SMA antenna connections for installation flexibility in remote monitoring applications. SignalFire's remote sensing systems consist of a gateway and nodes that connect to remote assets and extract data from or send control data to those devices through other nodes…… read more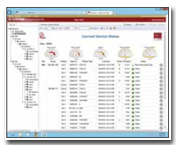 Service Aims to Improve Maintenance Strategy Effectiveness


A new diagnostic reliability service from Rockwell Automation helps mine and other industrial plant operators drive a streamlined maintenance strategy on missioncritical, integrated equipment lines. The solution deploys a layer of technology across plant devices and equipment to monitor and perform analysis, and create a continuous improvement approach to reliability maintenance, reducing operational risk. It automatically collects identity and health data from all networked devices on…. read more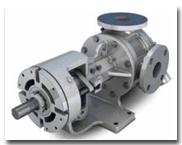 Internal Gear Pump Line Offers Bidirectional Flow


EnviroGear Pumps, a global supplier of internal gear pumps, has added the G Series sealed internal gear pumps to its product line. EnviroGear G Series pumps (formerly known as Maag Industrial) utilize only two moving parts and operate equally well in both directions while providing a positive, non-pulsating flow. The design provides multiple inlet and outlet positioning, a single end-clearance adjustment and easy drive-end access for ease of maintenance and adjustability…. read more
Software Enhances Site-wide Resource Visualization


Schweitzer Engineering Laboratories (SEL) unveiled a new release of its ACSELERATOR Meter Reports SEL-5630 software. This version includes support for dynamic viewing tools, faster database interrogation and offline demonstrations. The software, says SEL, helps users organize, visualize and optimize energy usage, using data from SEL-734 advanced metering systems, SEL-735 power quality and revenue meters  .…. read more

Top

Work Gloves Combine Protection with Dexterity


Brass Knuckle safety products from Safety Today Inc. introduced the SmartShell BKCR4599, a heavy-duty protective glove offering wide-ranging protection for extreme jobs. The BKCR4599 provides heavy-duty cut resistance, light oil and moisture resistance, non-tacky slip resistance, and shock-absorbing impact protection. It is a high-end mechanic's glove that delivers ANSI level 4 cut resistance in a very breathable, durable, and flexible glove….read more
APRIL 4–6, 2016: World Copper Conference; Santiago, Chile. Contact: Web www.crugroup.com
APRIL 10–13, 2016: GeoAmericas 2016-the 3rd Pan-American Conference on Geosynthetics, Miami Beach, Florida Contact: Tel: (561) 768-9487; E-mail: BSlaybaugh@MinervaTRI.com; Web: www.GeoAmericas2016.org
APRIL 11–17, 2016: bauma, Messe Munchen, Munich, Germany. Contact: Web: www.bauma.de/
MAY 25–27, 2016: Coal Prep 2016, Kentucky Exposition Center, Louisville, Kentucky USA Contact: Web: www.coalprepshow.com
JUNE 7–10, 2016: Ugol Rossii Mining 2016, Kuzbass Fair Exhibition Center, Novokuznetsk, Russia Contact: Web: www.ugol-mining.com
JUNE 14–16, 2016: Euro Mine Expo, Skelleftea, Sweden. Contact: Web: www.eurominexpo.com
SEPTEMBER 12–16, 2016: Electra Mining Africa 2016, Expo Centre, Nasrec, Johannesburg, South Africa. Contact: Web: www.electramining.co.za
SEPTEMBER 26–28, 2016: MINExpo INTERNATIONAL 2016, Las Vegas Convention Center, Las Vegas, Nevada, USA. Contact: Web: www.minexpo.com
For a full calendar of mining industry conferences and events - click here
| | |
| --- | --- |
| WHO'S MOVING WHERE | |

Potash Corp. of Saskatchewan Inc. announced that David  Delaney, executive vice president and COO, will retire. Named to his current position in 2010, he has been instrumental in leading the company through the finalization of the largest expansion program in its history.

Dominion Diamond appointed Jim Gowans to the board of directors. The board intends to appoint Gowans the nonexecutive chairman. Gowans is currently president, CEO and director of Arizona Mining. Previously, he was co-president of Barrick Gold.
Robert Brown has been appointed as vice president of corporate development for Hecla Mining following the retirement of Don Poirier. Prior his appointment, he served as an advisor to Hecla since March.

Tiger Resources announced that Neil Fearis has stepped down as chairman and retired from the board. Mark Connelly has assumed the role of chairman. Fearis, who was appointed chairman in May 2011, has overseen the development of the Kipoi copper project in the Democratic Republic of Congo.

Beaufield Resources appointed Mathieu Stephens to vice president, exploration and corporate development. Previously, he was the senior geologist and chief geologist.

Caterpillar elected Denise Johnson, currently vice president with responsibility for the Material Handling and Underground Division, as group president of Resources Industries, effective April 1. The appointment follows the recently announced retirement of Group President Ed Rapp.

GIW Industries announced that Wolfgang Demmler has assumed his new role as president and managing director of the company. Demmler takes over the leadership role from the previous president, Dennis Ziegler, who retired at the end of 2015.

Michael Woloschuk has been appointed to a new role within FLSmidth as group key industry director—gold. He comes from Waterton Global Resource Management where he was a partner and head of process engineering for Canada's largest precious metals-focused private equity fund.
About - providing an abreviated version of the current print edition of E&MJ, WOMP is distributed throughout the world to decision makers in the global mining industry, the last week of every month.

Subscribe to E&MJ - To receive your own copy of the print edition of E&MJ, click here , and complete your details. E&MJ is available free of charge to qualified readers.

Contact - if you have views, opinons or comments or editoral that you would like to submit, we would be delighted to hear from you - click here

Top