Report Highlights Changes in Asian Bauxite Supply Picture
---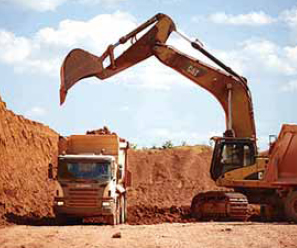 Doubts have arisen concerning Malaysia's capabilities as a bauxite
supplier for Chinese alumina production.


London-based Roskill Information Services recently released its latest Metallurgical Bauxite and Alumina report, with forecasts to 2026. The report highlights concerns about Malaysia's anticipated role as a longterm supplier of bauxite for the Chinese market after Indonesia stopped exporting raw ore.

China, the world's largest alumina and aluminum producer, lost a significant supplier of bauxite to feed its alumina refineries in 2014 following Indonesia's decision to implement a ban on the export of unprocessed ores. As such, the industry turned to Malaysia in an attempt to fill the void. Malaysia's ability to rapidly increase its output was demonstrated by its production soaring almost 600% from 2014 to 2015. Malaysia represented China's largest trading partner accounting for 45% of all bauxite delivered in 2015. In the same year, China produced a little more than half of the world's aluminum and its demand for bauxite has been increasing year-on-year. In 2015, the top five metallurgical bauxite producers were Australia, China, Brazil, Malaysia and India.

However, the viability of Malaysian bauxite as a long-term replacement for Indonesian material remains in question. Issues surrounding Malaysian supply include unregulated mining activities with miners operating without the required license; environmental concerns; and doubts over the scale of Malaysia's bauxite reserves, and hence mine life.

In January, Malaysian officials announced that a three-month moratorium on bauxite mining in the country would be implemented with effect from January 15. The ban follows increasing environmental fears surrounding pollution of rivers and the sea in the country's leading bauxiteproducing state of Pahang. As part of the ban, the government will certify that mining companies are complying with new operational measures. Those mines that are not operating according to the new guidelines risk not having their approved permits for mining renewed. Exports were granted during the moratorium period to clear stocks and relieve ports of material. A minister suggested that the government would consider extending the ban should mining companies fail to alter their polluting practices.

With concerns surrounding long-term Malaysian bauxite supply and no immediate signals that Indonesia will reverse its export ban, bauxite projects in Vietnam and Guinea are increasingly coming under the spotlight as solutions to this issue.

Vietnam has long been touted as a potential regional supplier of bauxite and alumina. The country is home to the world's third-largest bauxite reserves, ranked only behind Guinea and Australia, and its geographic proximity to China lies in its favor. However, environmental issues, local objections, and corruption, all represent potential barriers to development. The Vietnamese government may also favor "adding value" to its bauxite production— developing further alumina refineries and, in the long-term, aluminum smelters.

Guinea is already an important bauxite producer, exporting 18.9 million metric tons (mt) of the ore in 2015. However, the country has long been considered as a future even larger producer of bauxite. Although possessing the world's largest bauxite reserves, upward of 7 billion mt, its projects remain shackled by a lack of rail infrastructure and port facilities. In July, a 170,000-mt load of bauxite was shipped from the newly constructed Boke port, jointly funded by Winning International Group, Shandong Weiqiao Pioneering Group, Yantai Port Group and Guinea UMS. Having completed Bankable Feasibility Studies, Alliance Mining Commodities (AMC) is continuing to develop its Koumbia Bauxite Project, which its hopes, through staged development, could ultimately produce up to 10 mt/y of ore. Australia still remains the world's largest producer of bauxite and in 2015, was the second largest exporter of bauxite ore to China, with 20 million mt delivered. Rio Tinto Alcan is planning its staggered 50-million-mt/y Amrun (formerly South of Embley) bauxite project, intended to replace the declining reserves at its Weipa operation. Metro Mining's Bauxite Hills project has the potential to produce 1.95 million mt/y of ore, which is expected to begin production in Q4 2017. There are a number of other Australian projects, which also involve joint ventures and direct offtake agreements with Chinese refiners, which will help to fill some of the Chinese shortfall.

Despite China's heavy reliance on bauxite imports, the country's domestic supply should not be discounted. Although its diasporic composition has associated increased processing and energy costs, the bauxite does, however, offer high alumina contents. China may further develop some of these higher-cost resources as a shortterm solution to any supply deficits.

With aluminum production forecast by Roskill to increase at more than, 5% to 2026, demand for alumina is set to increase at the same rate to satisfy this. In 2015, the most significant smelter alumina- producing countries were China, Australia, Brazil, India and the USA, according to Roskill analysis. Global production of alumina stood at 113 million mt in 2015, which represented an increase of more than 8% on the previous year. China imported 4.5 million mt of alumina for the year, of which 60% originated from Australia. Lesser quantities were also imported from India, Vietnam and Jamaica.

The alumina and aluminum industries have been in a state of oversupply for the past few years, with prices reaching record lows toward the end of 2015. Overcapacity within both markets and low prices are likely to persist in the coming years unless China curtails capacity and cuts back production.
---
As featured in Womp 2016 Vol 02 - www.womp-int.com