| | |
| --- | --- |
| | To receive your own edition of the print version of E&MJ - Go Here |

Humala Makes a Wise Choice


Last month, after Newmont agreed to suspend construction at the Conga Project as a good faith gesture and protesters still refused to lift a blockade in Cajamarca, Peruvian President Ollanta Humala imposed a state of emergency and began to "restore order" in the region. Under the guise of environmentalism, populist radicals have been using road blocks and violence to bring three major Peruvian mining projects to a halt. After about six months in office, Humala, who rose to power after a failed coup against a Peruvian democracy, came to a fork in the road.
Together, the projects (Minas Conga, Rio Blanco and Tia Maria) represent about $6 billion in mining-related investments. Newmont Mining values the Minas Conga gold project at $4.8 billion. China's Zijin Mining owns Rio Blancoa, copper project with a $1.6 billion price tag. The $1 billion Tia Maria remains suspended while Southern Copper completes another environmental......... read more

Steve Fiscor, Editor in Chief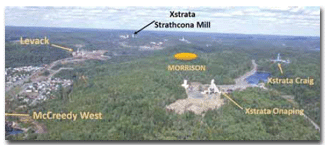 KGHM Extending Reach with Offer for Quadra FNX
Polish copper producer KGHM Polska Miedz and Canada-based Quadra FNX Mining signed a binding conditional agreement in early December 2011 whereby KGHM will acquire Quadra FNX in a transaction that values Quadra FNX shares at C$2.87 billion. Inclusive of outstanding Quadra FNX debt, the total transaction value is approximately C$3.5 billion. KGHM will fund the acquisition from existing cash resources. The Canadian headquarters of the combined company will oversee its mining operations throughout the Americas........ read more
Vale Budgets $21.4 Billion for Capital Spending in 2012


Vale has budgeted $21.4 billion for capital expenditures in 2012, including $12.9 billion for project execution, $2.4 billion for research and development (R&D), and $6.1 billion for sustaining existing operations. Vale has 20 major projects under construction to implement organic growth, and these projects account for 75% of the project execution budget. Geographically, 63.7% of Vale's 2012 capital spending will be in Brazil, with the remainder going 6% to South America outside Brazil, 11.7% to Canada, 9.1% to Africa, 5.7% to Asia, 3.3% to Australasia....... read more

Top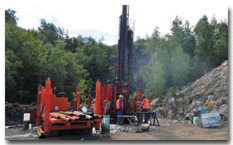 Eldorado Agrees to Acquire European Goldfields


Eldorado Gold and European Goldfields announced on December 18, 2011, a friendly agreement whereby Eldorado would acquire all of the issued and outstanding common shares of European Goldfields by way of a plan of arrangement. The transaction values European Goldfields at about C$2.5 billion in Eldorado shares, options and cash. Market capitalization of the combined company would be about C$11 billion.
The transaction requires the approval by at least 66-2/3% of the votes cast in person by the shareholders of European Goldfields and a majority of Eldorado shareholders at separate..... read more

Top
Freeport Reports PT-FI Labor Agreement


Freeport-McMoRan Copper & Gold reported on December 14, 2011, that PT Freeport Indonesia (PT-FI) had reached terms with union officials for a two-year labor agreement. The strike that began September 15 (E&MJ, November 2011, p. 4) was officially over, and workers were expected to begin returning to work in a matter of days. However, as of December 27, news reports indicated that unresolved issues regarding rehiring of some workers were delaying a full return to normal operations. Pursuant to the new labor agreement, PT-FI agreed to increase base wages by 24% in the first year and 13% in the second year of the agreement, equivalent..... read more
| | |
| --- | --- |
| AROUND THE WORLD - USA & CANADA | |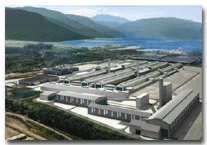 Rio Tinto Investing to Complete Kitimat Modernization


Rio Tinto has approved an additional $2.7-billion capital investment for the ongoing modernization program at the Rio Tinto Alcan aluminum smelter in Kitimat, British Columbia. The investment will allow completion of the $3.3- billion project in 2014.
The Kitimat modernization project will increase the smelter's production capacity by more than 48% to about 420,000 mt/y. First metal is expected to come on stream in the first half of 2014, with an expected ramp up of nine months...... read more
BHP Billiton Reviewing Its Diamonds Business, Sells Chidliak Interest


BHP Billiton announced on November 30, 2011, that it was reviewing its diamonds business, comprising its interests in the Ekati diamond mine and the Chidliak exploration project in Canada. Subsequently, on December 20, the company reported it had agreed to sell its 51% interest in the Chidliak project to Peregrine Diamonds, giving Peregrine, the project operator, 100% ownership of the project. Under the terms of the agreement, Peregrine will pay BHP Billiton C$9 million over three years and grant BHP Billiton a 2% royalty on future production.... read more

Top
Donlin Gold Receives Updated Feasibility Study


Donlin Gold LLC, which is owned equally by subsidiaries of NovaGold and Barrick, has received an updated feasibility  revises a feasibility study completed in April 2009, with updated mineral reserves and resources, and updated capital and operating cost estimates. NovaGold announced the study results. If put into production in accordance with the study, the Donlin project would be among the world's largest low-operating- cost and long-lived gold mines.... read more

| | |
| --- | --- |
| AROUND THE WORLD - Latin America | |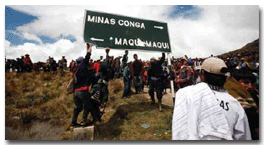 Protests Shut Down Conga Project in Peru


Newmont Mining reported November 30, 2011, that, in agreement with the Government of Peru, it had suspended construction activities at the Conga mine-development project near the operations of the Yanacocha gold mine in Peru as a result of ongoing protests. The Conga project and the Yanacocha mine are owned 51.35% by Newmont, 43.65% by Buenaventura, and 5% by the World Bank's International Finance Corp. The project received development approval from its owners at the end of July 2011. Capital costs to develop the project are estimated at more than $4 billion, and production is planned to be in the range of 600,000 to 700,000 oz/y of gold and 160,000 to 240,000 lb/y of copper…… read more
Capital Costs Rise for Caserones Development


Pan Pacific Copper announced in late November 2011 that estimated capital costs to develop its Caserones copper and molybdenum project in Chile have increased to $3 billion from the original estimate of $2 billion. Despite the increase, the company still believes the project has sufficiently favorable economics to justify development, and construction is progressing in line with the original schedule. Pan Pacific is owned by the Japanese companies JX Nippon Mining & Metals Corp.; Mitsui Mining & Smelting Co., Ltd.; and Mitsui & Co., Ltd. The increase in capital costs for Caserones results primarily from the impact of the stronger Chilean peso against…. read more

| | |
| --- | --- |
| AROUND THE WORLD - Australasia | |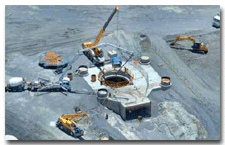 Xstrata Transitions to Underground Mining at Ernest Henry


Xstrata Copper started underground mine production at its Ernest Henry operation 38 km northeast of Cloncurry in north Queensland in early December 2011, marking the site's transition from open-pit mining, which is now complete, to underground mining and magnetite processing. The underground production start is a major milestone in an A$589-million project to extend Ernest Henry operations to at least 2024. During the first phase of underground mining, ore is being trucked via a decline at a rate of approximately 3 million mt/y for processing at an on-site concentrator into concentrate containing about 25,000 mt/y of copper and 35,000 oz/y of gold. Second phase development is based on sinking of a hoisting shaft to a depth…. read more



Minmetals Advancing Dugald River Project


Minmetals Resources reported in mid- December 2011 its board of directors approved spending A$157 million for the next stage of development at its Dugald River zinc project in northwest Queensland. At design capacity, the project is expected to produce 200,000 mt/y of zinc in concentrate from an underground mine with a life of more than 22 years. By-products will include 25,000 mt/y of lead and 900,000 oz/y of silver in concentrate …. read more

Top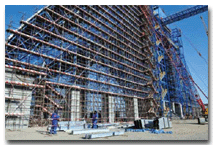 Oyu Tolgoi Construction 70% Complete
Ivanhoe Mines reported in November 2011 that overall construction at the Oyu Tolgoi copper-gold-silver complex in the South Gobi region of Mongolia would be 70% complete by year-end 2011. Key elements of the project were ahead of schedule, including the concentrator complex, primary crusher and tailings-thickening ponds. Commercial production of coppergold- silver concentrate is scheduled to begin in the first half of 2013. The Oyu Tolgoi project is owned 66% by Ivanhoe Mines and 34% by the Mongolian government, with Rio Tinto holding a 49% interest in Ivanhoe Mines. In mid-December 2011, an independent arbitrator upheld Rio Tinto's claim in respect…. read more


Tethyan Copper Files for Arbitration
Tethyan Copper Company in November 2011 filed for international arbitration to protect its legal rights at the Reko Diq copper- gold project in northwest Balochistan province, Pakistan. The filing followed summary refusal by the Government of Balochistan in mid-November of the company's Mining Lease Application (MLA). Tethyan Copper originally submitted the MLA to the Government of Balochistan in February 2011, following submission of the project feasibility study in August 2010. Tethyan Copper is a joint venture of Antofagasta plc and Barrick. Antofagasta…. read more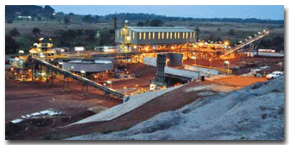 London Mining Starts Up at Marampa


London Mining started up its Marampa iron ore project in Sierra Leone in mid- December 2011, validating plant design by producing a concentrate grading 65% iron and 3.5% silica. First exports from Sierra Leone were scheduled for shipment before the end of December. Marampa production will ramp up to more than 160,000 mt of concentrate per month during the first half of 2012, and full-year production is expected to total 1.8 million mt. London Mining's "Pride of Marampa" transshipment vessel will be commissioned during the first quarter of 2012, enabling the loading of Capesize vessels…. read more

Frontier Rare Earths Signs Development Agreement
Frontier Rare Earths, a junior Canadian company headquartered in Toronto, and Korea Resources Corp. (Kores) have signed a definitive agreement to form a joint venture to accelerate development of Frontier's Zandkopsdrift rare earth project in South Africa's Northern Cape province. In conjunction with the signing, Kores said it will form a consortium of several leading Korean companies to join the joint venture, including Samsung Group, Hyundai Motors Group, GS Group, Daewoo Shipbuilding & Marine Engineering Group, and AJU Group…… read more

Top
| | |
| --- | --- |
| THIS MONTH IN COAL | |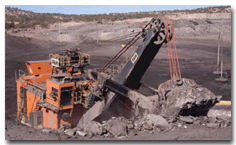 Westmoreland to Acquire Kemmerer Mine


Westmoreland Coal Co. has agreed to purchase Chevron Mining's Kemmerer mine in the Hams Fork Region of southwestern Wyoming for $179 million plus approximately $14 million in working capital. It is anticipated the purchase price will be funded through a combination of cash consideration of approximately $74 million, plus the assumption of approximately $118 million in certain liabilities, including postretirement medical, pension, black lung and asset retirement obligation liabilities. Over the last five years, Kemmerer has produced, on average, 4.7 million tons of …. read more

Cokal Confirms Indonesian Met Resources


Metallurgical coal prospector Cokal Ltd. recently completed the initial geological report for its Bumi Barito Mineral (BBM) coal project in Indonesia, which confirmed a 60 million metric ton (mt) inferred resource of metallurgical coal. The coal quality consists of about 60% coking coal and 40% PCI.
Cokal Executive Director Pat Hanna said the maiden inferred resource estimate covers an area which occupies only 8% of the total lease area. There is significant upside …. read more

Southern Kuzbass Processes Elga Sample
Russian coal and metal producer Mechel OAO said that Southern Kuzbass produced the first coking coal concentrate from the massive Elga deposit. A sample lot of 4,000 metric tons of Elga coking coal was washed at the Southern Kuzbass Sibir prep plant. The quality of the concentrate ranks the Elga deposit among the higher-value grades of coking coals, according to Mechel. "Use of the Elga deposit's coking coal will provide Mechel's coke and chemical facilities with fully internally-sourced fuel, which will enable us to significantly improve our coke products' quality and guarantee our independence…. read more
| | |
| --- | --- |
| FEATURE - Project Survey 2012 | |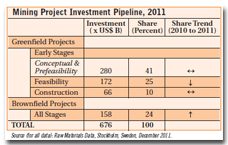 Annual Survey of Global Mining Investment
The rate of new project announcements slowed in late 2011. Is the boom in mining investment starting to fade, or is this just a momentary adjustment?

By Magnus Ericsson and Viktoriya Larsson

The number of new investment projects announced by the global mining industry increased steadily for two six-month periods, starting from a low point in the first half of 2010 to more than 90 new projects in the first half of 2011. During the second half of 2011, however, it appeared the growing debt crisis also impacted the mining sector. The number of new projects announced declined when compared with the first half 2011, and also when compared with the second half of 2010. Is this just a random variation—or has global mining project investment peaked much quicker than anticipated by most analysts?……. read more

| | |
| --- | --- |
| FEATURE - Autonomous Mining | |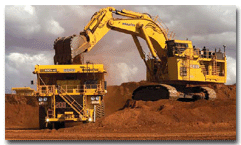 Autonomous Vehicle Technology in Mining


How it works and how it's applied from user assist to full autonomy

By Chris Brown

In a lot of ways the agriculture industry led the way with the widespread application of autonomous vehicle technology. Autonomous Solutions Inc. (ASI) started working with John Deere in U.S. in 2000. Over the next 10 years, ASI automated every vehicle in Deere's fleet for a variety of agriculture processes. The company then branched into applications for military R&D and the automotive industry. In 2006, ASI entered the mining business working with Phelps Dodge (now Freeport McMoRan Copper & Gold), automating a haul truck and a dozer. The company is now working with Barrick, Rio Tinto and several other mining companies to develop.... read more

Top
| | |
| --- | --- |
| FEATURE - Liners | |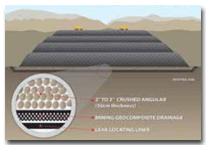 Liners: Sealing the Deal


In an era of high metals prices and increasingly stringent environmental standards, mine operators want less leaks and longer life from their pad and pond liners

By Russell A. Carter, Managing Editor

Like so many other materials used in mining applications, the geosynthetic products used for lining heap leach pads, tailings storage empoundments and settling ponds often have to survive physical or chemical damage from all sides. Just as a plant process vessel can come under attack from abrasive contents on the inside as well as corrosive mist or fumes on the outside, 'geo' materials frequently must cope with sharp rock edges in the overlying material or under the liner, physical slippage due to slopes or ground movement—and age, to mention…... read more


For more companies with products in the Liners market -
Go Here
| | |
| --- | --- |
| FEATURE - Mine Communications | |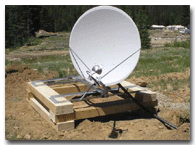 Modern Communications Systems for Miners


New tools which include VoIP Phones and wireless sensors allow miners to improve productivity safely

As is the case with many emerging technologies, the mine communications sector has expanded so quickly and widely that it's difficult to establish boundaries between traditional communications systems and newer technologies that don't specifically involve person-to-person speech, but nevertheless provide information, warnings and other signals that allow miners to work in a safer environment. New laws relating to underground mine safety have driven increased activity in this field, and the results are tools now available to the modern miner that a previous generation could not have imagined, such as handheld VoIP phones and wireless hazard monitors that can transmit for months from..... read more

Top


For more companies with products in the Communications market -
Go Here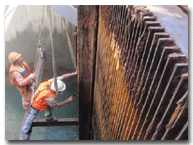 Industrial Coatings Provide Long-term Protection from Corrosion


The PT Newmont Nusa Tenggara mine in Indonesia has produced copper concentrate containing small quantities of gold since 2000. Based on the remote tropical island of Sumbawa in the Indian Ocean, saltwaterrelated corrosion of the surface mine's processing infrastructure and pipes has been a continuing problem. Salt-laden air and mist can cause protective coatings to fail and steel substrates to degrade prematurely. To address the issue, in 2008 management implemented a project to remediate corrosion of the mine's overland conveyer system, pipelines and the mill house …. read more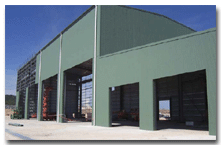 Swedish Firm Delivers Large Shop Doors to Australian Mine


Megadoor, a division of Sweden-based ASSA ABLOY Entrance Systems, has received an order for six large overhead doors for a new workshop building at the Moolarben Coal Mines operation in New South Wales, Australia. The new workshop building was completed in 2010 and was designed with the possibility of adding the Megadoor units at a later date. The workshop building is in an elevated position and the prevailing winds now blow directly into the shop along with unwanted dust. Moolarben is part of Yancoal Australia. The mine is located 40 km east of Mudgee in the Upper Hunter Valley, New South Wales Australia. Production is expected to reach around 12 million mt/y. According to the supplier, the customer required a…… read more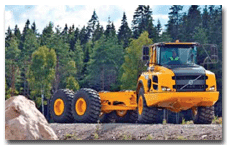 Bare-chassis ADTs Offer Wide Range of Customization Options


Volvo Construction Equipment's Hauler Chassis is a recently introduced, modular concept by which customers can order a standard Volvo articulated dump truck, minus load body or hoist cylinders. These base machines then provide a platform for the end user, Volvo dealer or third party body builder to modify to suit the specific solution required. The range of possible options is wide, but includes popular configurations such as water tanker, hook lift, ejector body or fifth wheel for pulling a wide range of trailers. Bolt-on frame extensions, in 1.2 and 1.7-m lengths, are also available for the company's A25F and A30F ADTbased chassis for added flexibility…. read more

Top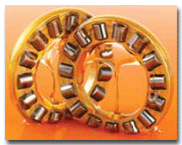 Lubricants Offer Savings, Extended Service Life


ExxonMobil Lubricants and Petroleum Specialties, a division of ExxonMobil, has launched the next generation of Mobil SHC 600 Series lubricants. According to ExxonMobil L&S, extensive laboratory and in-service testing showed the new SHC 600 Series lubricants provide energy savings of up to 3.6% compared with conventional oils. In addition, the new lubricants' advanced synthetic base fluids and proprietary additive system can deliver a service life up to six times longer than competitive mineral oil-based gear and bearing lubricants, said the company, which added that the lubricants deliver a number of other significant .…… read more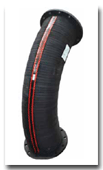 New Products Extend Value of Rubber-pipe Components


Weir Minerals Linatex recently released two new products and a new product enhancement. New Linatex preformed hose bends are intended as a replacement for hard-walled pipe bends in slurry transfer pipelines and are claimed to provide significant wear life improvement over standard metal pipe, particularly when abrasion wear and vibration are issues. The premium Linatex tube provides high wear resistance in a rubber compound for wet…. read more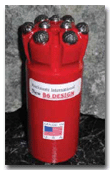 Advanced Design Enhances Drill Bit Efficiency


Rockmore International's new B6 drill bit is intended to increase drilling efficiency and reduce operating costs for hardrock drilling and blasting in tunneling operations. The bit's new design is claimed to prolong bit life and increase drilling penetration rates by incorporating enhancements in the bit face design and improvements in the configuration of cutting geometry. Offered in 45-mm (1.75-in.) head diameter—the most popular tunneling blasthole dimension—the B6 is a button…. read more

Extracted Key Adaptor


The E1 from Fortress Interlocks is an extracted key adaptor the company has added to its amGard range of modular safety gate switch interlocks. The new product ensures the door to hazardous machinery cannot be opened without removing the safety key, and the machinery cannot be restarted until the key is returned. By being designed to trap an actuator in the head until the key is removed, the mechanism allows the "gate" to wing over the keyhole. While the actuator remains out of the head, the gate remains over the keyhole, preventing the key being returned .…. read more

Top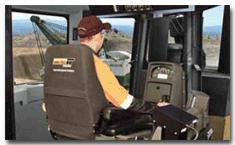 Dozer Simulator Upgrade Advances Training Technology


Immersive Technologies has announced a new release of its dozer operator training technology for use with Immersive's Advanced Equipment Simulators, including the PRO3. This release, according to the company, includes extensive new training functionality and support for Caterpillar's D11T track dozer. The simulator combines dozer working controls and instrumentation— including the Advisor Monitoring System—that operate identically to systems in the actual machine. Dozer enhancements in SimControl 4.2 include a task-based operator assessment and reporting system, together with multiple on-screen training assistant tools designed to accelerate….read more
FEBRUARY 12–15, 2012: 38th Annual Conference on Explosives & Blasting Technique, Nashville, Tennessee, USA Contact: The International Society of Explosives Engineers; Tel: 440-349-4400; Fax: 440-349-3788; Web: www.QuebecExploration.qc.ca
FEBRUARY 19–22, 2012: 2012 SME Annual Meeting & Exhibit, Seattle, Washington, USA. Contact: Society for Mining, Metallurgy, and Exploration; Tel: 303-948-4200; E-mail: meetings@smenet.org; Web: http://www.smenet.org
APRIL 9–13, 2012: Expomin 2012, Santiago, Chile. Contact: Christa March; Tel: 201-251-2600 ext. 116; E-mail: christam@kallman.com; Web: http://www.kallman.com
APRIL 24–26, 2012: 3rd International Conference on Shaft Design and Construction 2012, London, UK Contact: Paul Harris, IOM Communications; Tel: 44 (0)20 7451 7302; E-mail: paul.harris@iom3.org; Web: www.iom3.org/events/dsm
MAY 3–9, 2012: The Canadian Institute of Mining, Metallurgy and Petroleum's 2012 Conference & Exhibition, Edmonton, Alberta, Canada Contact: CIM; Tel: 800-667-1246; Web: www.cim.org/edmonton2012
MAY 6–7, 2012: Mining Orissa, India. Contact: The Indian Mining & Engineering Journal, S.K.Mahanta; E-mail: i.me.journal@hotmail.com
June 12-14, 2012. Eurominexpo, Skellefteå, Sweden. Contact: Annsofie Greander; Tel: +46 (60) 146581; E-mail: annsofie.greander@eurominexpo.com; Web: www.eurominexpo.com
SEPTEMBER 24–26, 2012: MINExpo, Las Vegas, Nevada, USA. Contact: Hall-Erickson Inc.; Tel: 866-717-6463; E-mail: minexpo@heiexpo.com; Web: www.minexpo.com
For a full calendar of mining industry conferences and events - click here
| | |
| --- | --- |
| WHO'S MOVING WHERE | |
Baja Mining Corp. has appointed Adam Wright COO and Charles Hennessey vice president of operations for Baja's Mexican operating company, Minera y Metalurgica del Boleo S.A de C.V.
Orvana Minerals Corp. announced that Roland Horst has resigned as CEO and as a director. Bill Williams, vice president of corporate development, has been appointed president and CEO, and as a director. Agne Ahlenius, director general of Orvana's flagship El Valle-Boinás/Carlés project in northern Spain, has been appointed COO replacing Carlos Mirabal, who has moved from his position as COO and president to become executive chairman of Orvana's wholly-owned subsidiary, Empresa Minera Paititi S.A. Jim Jacques has been appointed vice president of operations in addition to his responsibilities as general manager of the Copperwood project in Michigan, USA.
Indigo Exploration Inc. has appointed Paul Cowley interim CEO and Keir Reynolds interim president  following the resignation of R. Tim Henneberry, as president and CEO, and as a member of the board of directors.

Thunder Mountain Gold, Inc. has appointed Eric T. Jones president and CEO; Jim Collord has been appointed vice president and COO; and R. Llee Chapman, a member of the company's board and audit committee chairman, has been appointed CFO. Pete Parsley will remain vice president and exploration manager.

Brigus Gold Corp. announced Richard Allan, vice president and COO, has left the company. Jennifer Nicholson has been promoted to executive vice president. She will continue to be responsible for investor relations and communications but will now also have responsibility for human resources and operations support.
Sandvik AB has appointed Jan Lissåker executive vice president group communications and a member of group executive management. He replaces Anders Wallin who is retiring.

Gekko Systems has appointed Peter Henderson senior metallurgist.

Former E&MJ Editor Richard W. Phelps passed away during December. He keenly understood the financial side of mining and managed the magazine through the difficult 1990s era. Prior to his career in publishing, he worked in mine finance. He was a mining engineer, an alumni of the Missouri University of Science & Technology (formerly known as the Missouri School of Mines) and his family has asked that donations be made to the MS&T Mining Engineering Dept.
About - providing an abreviated version of the current print edition of E&MJ, WOMP is distributed throughout the world to decision makers in the global mining industry, the last week of every month.

Subscribe to E&MJ - To receive your own copy of the print edition of E&MJ, click here , and complete your details. E&MJ is available free of charge to qualified readers.

Contact - if you have views, opinons or comments or editoral that you would like to submit, we would be delighted to hear from you - click here

Top