Metals Trading Giant Floats IPO


During early May, privately-held Swiss commodities trader Glencore AG announced it intends to raise $12 billion through a dual listing in London and Hong Kong. The decision carries a lot of implications for the mining business, metals trading houses and consumers. Drama has drawn attention to a quiet organization as it steps into the limelight. And step into it, they have.
Founded in 1974, Glencore has evolved from purely marketing commodities sourced from third parties into a diversified natural resources group. The group also provides financing, logistics and other supply chain services to producers and consumers of commodities. Directly or through its subsidiaries, Glencore holds significant stakes in publicly-listed mining companies including Xstrata Plc (UK), Century Aluminum (USA), Katanga Mining (Canada), Minara Resources (Australia) and UC Rusal (Hong Kong). Its trading operations employ more operations employ more than 2,700 worldwide in 40 countries......... read more

Steve Fiscor, Editor in Chief



Gold Fields Increases Tarkwa, Damang and Cerro Corona Stakes
Gold Fields Ltd. agreed in mid-April, 2011 to acquire Iamgold's 18.9% minority stake in the Tarkwa and Damang gold mines in Ghana for $667 million in cash, and in a separate announcement, reported Gold Fields Corona, a wholly-owned subsidiary, had increased its stake in Gold Fields La Cima from 80.7% to 98.5% following a voluntary offer to minority shareholders in......... read more
Molycorp Acquires Processing Facilities


In separate transactions announced in April 2011, Molycorp reported it had acquired a 90.023% controlling stake in AS Silmet, an Estonia-based rare metal and rare earth metal producer, and a 100% interest in Santoku America, Inc., a leading producer of high-purity rare earth alloys and metals based in Arizona. The Silmet transaction was valued at about $89 million; the Santoku America transaction was valued at $17.5 million....... read more

Top

Vale Elects New CEO, Bids $1.125B for Metorex


Vale reported on April 4 that Murilo Pinto de Oliveira Ferreira had been nominated to succeed Roger Agnelli as Vale's CEO. Murilo Ferreira joined Vale in 1998 when he became director of Vale do Rio Doce Alumínio and subsequently held several other senior management positions before he left the company in 2008, at which time he was CEO of Vale Inco..... read more

Top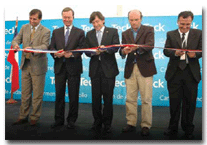 Teck Celebrates Startup of Production from New Chilean Copper Concentrator


Teck Resources held an inauguration ceremony recently to celebrate the start of operations at its new Carmen de Andacollo copper concentrator in Chile. The new concentrator, which reached commercial production in October 2010, has extended mine life by approximately 20 years, increased production capacity, and created approximately 350 new jobs. Development and construction of the current expansion at Carmen de Andacollo was approved..... read more
| | |
| --- | --- |
| AROUND THE WORLD - USA & CANADA | |
Preliminary Assessment Supports Adriana's Pelletizing Project


Canadian junior Adriana Resources in mid-April 2011 reported positive results from an NI 43-101 compliant preliminary economic assessment of its Lac Otelnuk iron ore pelletizing project on the Labrador Trough in Nunavik, Canada, 170 km north of Schefferville, Quebec. The project is still in its early development stages, but it is impressive in its contemplated scope. The Lac Otelnuk taconite mineralization, described as similar to the Mesabi Range ores of Minnesota, would be mined at an average rate of 175 million metric tons per year (mt/y) and processed to produce 50 million..... read more
Osisko Mining


Has poured the first gold bar at its flagship Canadian Malartic mine, located in the heart of Quebec's Abitibi gold belt, immediately south of the town of Malartic and approximately 20 km west of Val d'Or. The open-pit operation will produce 600,000 oz/y of gold over a 12.2-year mine life (milling rate of 55,000 mt/d), at estimated operating costs of $319/oz. As of March 31, 2011, proven and probable reserves at Canadian Malartic totaled 10.71 million oz at a fully diluted.... read more

Top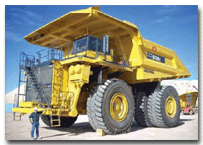 Allied Nevada Updates its Plans for Hycroft Expansion


Allied Nevada has released updated reserve and resource estimates and accompanying amendments to the scoping study for a planned mill expansion at its Hycroft mine in northwestern Nevada, where 2011 production is currently projected at 115,000 oz to 125,000 oz of gold. Measured and indicated heap leach mineralization (lower-grade oxide and transitional material) at Hycroft has increased to an estimated 4.8 million oz of gold and 109.8 million oz of silver (720 million st grading 0.007 oz/st gold and 0.15 oz/st silver), which.... read more
| | |
| --- | --- |
| AROUND THE WORLD - Latin America | |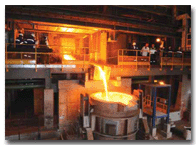 Anglo American Pours First Metal at Barro Alto Nickel


Anglo American poured the first ferronickel at its $1.9-billion Barro Alto nickel project in Brazil in late March 2011. The project was approved in December 2006 and is scheduled to reach full production in the second half of 2012. Production will average 36,000 mt/y of nickel in ferronickel over a 36-year mine life, including 41,000 mt/y over the first five years of full production. The Barro Alto project is located in Goiás state, Brazil, 170 km northwest of Brasilia and approximately 150 km from Anglo American's existing Codemin nickel operation. Conventional smelter-refinery technology currently…… read more
Escondida Ore Access Project Gets Go-ahead


BHP Billiton announced in late March 2011 approval of a $554-million ore access project at Minera Escondida in Chile. The project will relocate crushing and conveying facilities currently located inside Escondida's main pit to improve access to higher-grade ore and support increased production from 2013. During 2010, Escondida produced 1,086,701 mt of copper, of which 786,603 mt was copper contained in concentrate and 300,098 mt was copper cathodes. Revenue from sales increased to $9.2 billion in 2010 from $7.1 billion in 2009…. read more

| | |
| --- | --- |
| AROUND THE WORLD - Australasia | |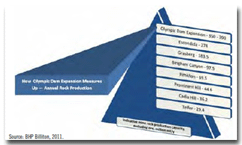 Olympic Dam Expansion Advances to Feasibility Stage


BHP Billiton announced in late March 2011 its Olympic Dam expansion project in South Australia has advanced to the feasibility study stage. The decision came ahead of pending release of the project's Supplementary Environmental Impact Statement (SEIS) and the start of the formal assessment of the project by the national, state, and territory governments. The proposed Olympic Dam expansion centers on the creation of a new open-pit mine that would operate simultaneously with the existing underground mine and lift ore production from 12 million…. read more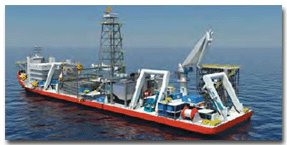 Nautilus Secures Vessel for Deep-sea Project


Nautilus Minerals has formed a joint-venture company (the Vessel JV) with German shipping company Harren & Partner to own and operate the production support vessel that will serve as the operational base for Nautilus' Solwara 1 deep-sea mining project in the Bismark Sea off the north coast of Papua New Guinea (PNG) (E&MJ, March 2011, p. 16). The vessel will be the floating platform for the mobilization and remote operation of production machinery operating on the seafloor at water depths of   …. read more

Top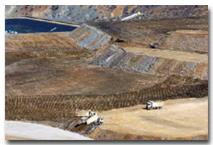 Sulphides Expected to Add to Çöpler Gold Production
Alacer Gold has released a positive preliminary feasibility study of gold production from sulphide ores at its Çöpler mine in east-central Turkey, where production from heap leaching of oxide ores began in December 2010. The Çöpler sulphide prefeasibility study includes an increase in the project's gold reserves from 2.2 million oz to 4.6 million oz and an anticipated increase in life-of-mine gold production from 1.3 million oz to 3.7 million oz. A detailed feasibility study of Çöpler sulphide development has begun and is forecast for completion in the second half of 2012…. read more

Indonesia is Top Market for Australia's Mine Tech
Indonesia remains a highly important export market for Australia's mining and mineral processing technology, according to Australian Trade Commission executive director–South Asia, ASEAN and the Pacific, David Twine. In fact, Twine noted that a recent Australian Bureau of Agricultural and Resource Economics (ABARE) research project rated Indonesia, by a significant margin, as the most important export market for Australia's mining, equipment and technology (METS) services…. read more



Rio Tinto Signs Agreement with Guinea for Simandou Iron Mining Title


Rio Tinto, its subsidiary Simfer S.A. (Simfer), and the Government of Guinea signed a settlement agreement April 22, 2011, that secures Rio Tinto's mining title to its Simandou blocks 3 and 4 iron ore concessions in southeastern Guinea. China's Chalco is earning into the project as a joint venture partner of Rio Tinto under an agreement signed in July 2010. The new agreement paves the way for first shipment of Simandou iron ore by mid-2015, the Rio Tinto announcement said; however, Simfer is working to achieve first production by the end of 2014. Production is targeted at 70 million mt/y of iron ore, once the project reaches full capacity…. read more

Kinross Advancing Tasiast Expansion
Kinross Gold reports that as of late March 2011, 26 drill rigs were active at its Tasiast operations in Mauritania and a feasibility study for expansion of gold production from 56,600 gold equivalent ounces in 2010 to annual production of about 1.5 million gold equivalent ounces by 2014 was on track for completion by mid-year 2011. Activity during the first quarter of 2011 included commitments for approximately $204 million in new equipment, including $103 million for 17 Caterpillar 793D haul trucks, two Bucyrus RH340 hydraulic shovels, four Caterpillar D10 track dozers, and two Caterpillar 854 wheel dozers and $101 million…… read more

Top
| | |
| --- | --- |
| THIS MONTH IN COAL | |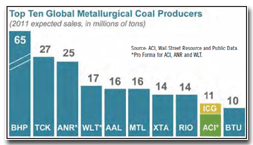 Arch Coal to Acquire ICG for $3.4 Billion


Arch Coal and International Coal Group (ICG) announced they have signed a definitive agreement under which Arch will acquire all of the outstanding shares of ICG for $14.60 per share, in an all-cash transaction valued at $3.4 billion. The combined company will be the second largest U.S. metallurgical coal supplier and a top-five overall global coal producer and marketer. Arch said it will have a balanced met and thermal coal portfolio with unparalleled operational diversification in every major U.S. supply basin and the No. 1 or No. 2 position in each of its three core operating regions, according to Arch Coal…. read more

Patriot to Expand Met Production


Patriot Coal reported first quarter sales of 8 million tons, including 6.1 million tons of thermal and 1.9 million tons of metallurgical coal. Total sales were 5% higher than the 7.6 million tons sold in the first quarter of 2010, which included 6 million tons of thermal and 1.6 million tons of metallurgical coal."This quarter marked a very solid start for the year. We expect 2011 performance to be our best yet as a public company, with record sales of high-margin metallurgical coal," said Richard M. Whiting, president and CEO, Patriot Coal  …. read more

CONSOL to Re-open Amonate Met Complex
With higher-than-expected coal sales (16.7 million tons) at higher prices, CONSOL Energy reported record quarterly sales of $1.4 billion. "Our coal and gas operations continued to show improved results in safety, with incidence rates down 28% from the year-earlier quarter," said Brett Harvey, CEO. "We also exceeded our expectations on coal production. Our sales team sold a record 1.1 million tons of Bailey coal into the high-vol coking coal market. We also locked in additional lowvol Buchanan tonnage at an annual equivalent price of $290 per metric ton FoB…. read more
| | |
| --- | --- |
| FEATURE - Drilling | |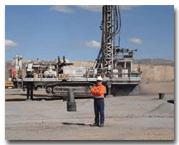 New System Manages Main Compressor on Rotary Drills
WSeveral advancements allow dramatic savings in fuel and extend the service intervals for the engine and compressor

By Steve Fiscor, Editor-in-Chief

It sounds odd, but an idling blasthole drill is really nothing more than a high horsepower lube pump. The drill's main compressor is directly coupled to the engine. When the engine is running, the compressor is turning, burning fuel and generating heat. If the compressor is turning, it needs to be lubricated. Otherwise, the bearings would seize.The idea always seemed a bit risky, but engineers love a challenge and several have considered changing the drill's compressor arrangement. For others, fiddling with the compressor was simply taboo……. read more

| | | |
| --- | --- | --- |
| | For more companies with products in the Drilling market - Go Here | |
| | |
| --- | --- |
| FEATURE - Potash | |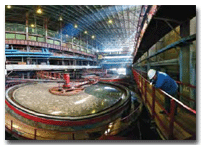 Potash: The New 'Hot' Commodity


Having seen their markets shrink dramatically during 2009, potash producers are once again predicting strong sales as the world's farmers catch up on their fertilizer application.

By Simon Walker, European Editor

The global financial crisis that began in 2008 unleashed market uncertainty across the mining industry, as in other major economic sectors. Its effect on agriculture was marked by a significant slow-down in fertilizer application, as the financial institutions tightened farmers' credit, and farmers themselves drew back from spending too much on fertilizers in times of economic uncertainty. And, while most of the mining industry bounced back promptly from the general downturn as demand for commodities such as base metals and iron ore returned strongly, potash producers continued to have a difficult time right though 2009 and into 2010 as they waited for their customers to come back ..... read more

Top
| | | |
| --- | --- | --- |
| | For more companies with products in the Mineral Processing market - Go Here | |
| | |
| --- | --- |
| FEATURE - Exploration | |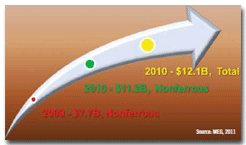 Exploration Bounces Back


Nonferrous metals exploration spending rebounded rapidly in 2010 after a disastrous 2009. Industry suppliers also responded with a wave of new products for higher drilling productivity and improved.

By Russell A. Carter, Managing Editor

Apart from its intrinsic economic importance, the mineral exploration sector also can serve as a convenient wide-angle lens with which to view the commercial landscape surrounding its parent enterprise— mining. Shifts in exploration spending, geographic focus and commodity targets generally can be linked with corresponding changes in mining company financial health, market trends and investor confidence, among others. Looking at last year's exploration spending figures, and estimates for this year's activity levels, the data displays a bright economic image backlit by the glow of continued high metals prices …... read more

| | | |
| --- | --- | --- |
| | For more companies with products in the Exploration Equipment market - Go Here | |
| | |
| --- | --- |
| FEATURE - Underground Utility | |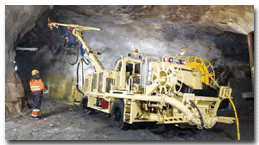 Utility Equipment Provides Support



Advancements in machine design are not limited to production equipment

By Steve Fiscor, Editor-in-Chief

Utility equipment is a vague term. E&MJ defines utility equipment as any nonmining/ non-production support equipment. Many of the original equipment manufacturers (OEMs) specializing in utility equipment would probably define it differently. There is, however, a vast array of equipment underground that supports the production process. It can range from the units that transport men and materials to the machines that charge explosives and spray concrete..... read more

Top

| | | |
| --- | --- | --- |
| | For more companies with products in the Utility Equipment market - Go Here | |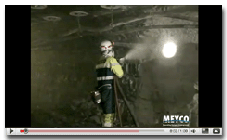 BASF MEYCO Thin Spray-On Liners
Changes in humidity and temperature affect weak strata, causing rock falls and rib degradation. Effective surface protection against weathering of rock and strata are critical to the safety, efficiency and longevity of any mining operation.
MEYCO Thin Spray-On Liners (TSLs) are ready-to-use, fast-setting polymers offering progressively increasing tensile strength development. They provide an excellent bond to almost any substrate, including concrete, rock, coal and steel ground support components. MEYCO TSLs can be used for: - Stabilization of rock and coal through substrate sealing - Preliminary slope protection - Preliminary and temporary support - Rehabilitating or constructing ventilation structures - Shaft bottoms, air intake shafts, maintenance areas, belt drives, beltentries, power centers, refuge chamber storage in coal mines... watch the video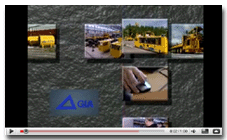 GIA - Experience and Innovation
These two words symbolize GIA Industri AB. Experience as a result of our long-standing involvement and in-depth knowledge of the underground- and steelwork industry, and innovation that is substantiated by our constant strive to introduce new ideas and developments... watch the video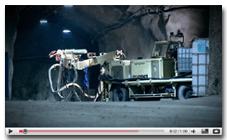 Normet - Spraymec 8100 VC
Spraymec 8100 VC is an electro-hydraulic self-propelled mobile concrete sprayer which optimizes concrete spraying in tunnel projects with variable tunnel cross sections... watch the video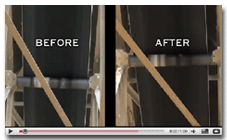 Flexco - PT Smart™ Belt Trainer
Flexco introduces the PT Smart™ Belt Trainer for "medium-duty" tensioned belts.... watch the video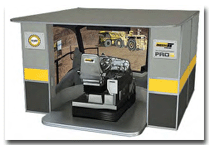 Immersive Technologies' Sales Rebounded in 2010


Mobile-equipment training simulator supplier Immersive Technologies announced its 2010 sales results approached the near-record level the Perth, Australia-based company experienced in 2008, with 25% of orders involving Immersive's new-generation PRO3 simulator launched near the end of 2010. Immersive's CEO, Peter Salfinger, said, "The strong sales figures we have seen during 2010 continue to …. read more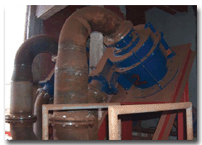 Cyclones Improve Bauxite Process Efficiency for Aluminum Producer


Established in 1995, MAL is a major European bauxite, alumina and aluminum processing company with its largest operations in Hungary. Bauxite extracted from its mines in Hungary and Serbia is converted to alumina at the Hungarian site, with the company producing 300,000 metric tons per year of alumina. An existing system at MAL involved Warman 6/4 pumps transporting material directly from the mill. While the pumps were performing well, Weir Mineral engineers recommended…… read more

Outotec's New Filter Products Focus on Higher Performance


Outotec has launched a new line of filter service products—filter cloths and ceramic plates—tailored to perform with its range of Larox filter units. According to the company, its new filter cloths enable optimized performance and process results for each application and filter. The filter cloth collection covers the entire permeability range. Among the benefits claimed for the new line of cloths are optimized throughput and filtrate…. read more

Top

Truck Tire Offers Improved Traction and Durability


Titan Tire's new DTE4 radial haul truck tire has a deep lug tread pattern that provides durability, heat dissipation and traction in harsh mining conditions, according to the supplier, along with an open, non-directional E-4 tread pattern for improved self cleaning capability. The open center tread design also reduces internal heat generation and allows the heat to more easily dissipate, reducing tire fatigue and extending tire life  .…… read more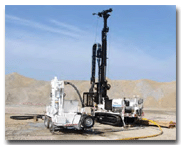 Versatile RC Rig Also Does Coring, DTH and Rotary Drilling


Boart Longyear has introduced its RC6 drill, a lightweight and compact reverse circulation (RC) rig that also includes coring, down-the-hole-hammer (DTH) and rotary drilling capabilities. The RC6, according to the company, offers several key safety features including intuitive control panels, low-noise operation, a safety cage and emergency trip wires. When equipped with an optional radio remote control for driving, the RC6 can maneuver on slopes up…. read more



New Blasters' Handbook Available


The International Society of Explosives Engineers (ISEE) has released the 18th Edition of the ISEE Blasters' Handbook, which focuses on blasting principles and blast design basics for the hands-on blaster and features troubleshooting checklists, a new Initiation Systems chapter, color graphics/photos, and international units of measurement throughout. According to the publisher, the handbook's intent is to provide blasting reference material to help the blaster-in-charge understand the core principles and factors to optimize blast…. read more
Froth Pump Won't Airlock


GIW Industries says its new High Volume Froth (HVF) pump can pump froth without airlocking—a new hydraulic design actually removes air from the impeller eye while the pump is running. The GIW HVF, which can be retrofitted into many existing froth applications, features a de-aeration system that includes a patent-pending vented impeller and airlock venting. This helps to eliminate sump overflow due to pump airlock, reduces downtime and allows water use to be restricted  .…. read more

Top

Microwave Transmitter Improves Level Measurement


Siemens' Industry Automation Division announced the launch of the Sitrans LR560, described as the world's first 78-GHz (W Band) microwave radar level transmitter for solids level measurement. The Sitrans LR560 transmitter is equipped with a newly developed lensstyle antenna and uses non-contacting Frequency Modulated Continuous Wave (FMCW) radar technology. The transmitter emits a narrow 4° beam, and its high frequency enables the product to emit a very short wavelength to provide….read more
APRIL 4–8, 2011: Asia Mining Congress 2011, Marina Bay Sands, Singapore Contact: Christine Foo; Tel: 65 63222793; Fax: 65 62263264; E-mail: christine.foo@terrapinn.com ;
APRIL 5–7, 2011: MiningExpo Uzbekistan 2011, Tashkent, Uzbekistan Contact: Ahmad Ismoilov; Tel: 998 71 234 00 34/241 12 11 / 241 12 44; Fax: 998 71 241 12 11; E-mail: akhmad@zarexpo.com ; Web: www.zarexpo.com
APRIL 5–9, 2011: SMOPYC, International Show of Public Works, Construction and Mining Machinery, Zaragoza, Spain Contact: Alarcón & Harris; Tel: 34 91 415 30 20; Fax: 34 91 415 30 20; E-mail: info@alarconyharris.com; Web: www.smopyc.com
MAY 4–6, 2011: Arminera, Buenos Aires, Argentina. CAEM; Tel: (54-11) 4313-1652, (54-11) 4313-9331; Fax: (54-11) 4313-9328; E-mail: info@caem.com.ar; Web: www.arminera.com.ar
MAY 15–18, 2011: Haulage & Loading, Litchfield Park, Arizona, USA Contact: Tanna Holzer; Tel: 303-283-0640; E-mail: tholzer@mining-media.com; Web: www.mining-media.com
JUNE 13–17, 2011: Expornor, Antofagasta, Chile Contact: Industrial Association of Antofagasta; Tel: 56-55-454325; Fax: 56-55-454330; E-mail: exponor@aia.cl; Web: www.exponor.cl
JUNE 21–23, 2011: Longwall USA, Pittsburgh, Pennsylvania, USA Contact: Tanna Holzer; Tel: 303-283-0640; E-mail: tholzer@mining-media.com; Web: www.mining-media.com
JULY 6–8, 2011: HydroCopper 2011—6th International Seminar on Copper Hydrometallurgy, Viña del Mar, Chile Contact: Industrial Association of Antofagasta; Tel: 56-55-454325; Fax: 56-55-454330; E-mail: exponor@aia.cl; Web: www.exponor.cl
For a full calendar of mining industry conferences and events - click here
| | |
| --- | --- |
| WHO'S MOVING WHERE | |

Silver Wheaton Corp. announced Randy Smallwood, current president, has been appointed CEO. He replaces Peter Barnes who has resigned.

TNG Ltd. has appointed Paul Burton Managing Director
Argentex Mining Corp. has appointed Peter A. Ball executive vice president of corporate development.

TAM-Normet has appointed Bethan Haig project manager for tunneling and mining.

Volvo CE has appointed Eberhard Wedekind executive vice president of sales and marketing. He succeeds Scott Hall who is leaving Volvo CE to take the position of president of Volvo Rents in Shippensburg, Pennsylvania, USA. In the interim, Stanley Huang, CFO Region Asia, will serve as acting head of Region Asia.

Geoimage has appointed Wayne Middleton CEO. Bob Walker, one of the founding directors and longstanding CEO, will remain with the company as chief technical adviser.

The Timken Co. has promoted Matthew R. Eckels to chief engineer of application engineering and Steven A. Roman to chief engineer of product engineering.

Atlas Copco Construction & Mining has appointed Bill Warfield business development manager of geotechnical drilling and exploration.
About - providing an abreviated version of the current print edition of E&MJ, WOMP is distributed throughout the world to decision makers in the global mining industry, the last week of every month.

Subscribe to E&MJ - To receive your own copy of the print edition of E&MJ, click here , and complete your details. E&MJ is available free of charge to qualified readers.

Contact - if you have views, opinons or comments or editoral that you would like to submit, we would be delighted to hear from you - click here

Top