Features

Underground Mining
South Deep - A Post 2050 Mine.......read more

Latin America
Executives express moderate optimism at copper summit.... read more

Safety Training
Spreading the safety net.......read more

Tailings Disposal
Managing Oil sands operatorstackle tailings management challenges......read more






To update your details or renew your current print subscription or to receive your own edition of the print version of E&MJ -

CLICK HERE

Miners Take Extreme Measures to Bridge the Gap - Mining companies have been filing their first quarter reports for 2009 and the news could be viewed as especially encouraging, considering the financial turmoil the world has experienced. The mining business as a whole outperformed a lot of industries because in many cases they entered the recession with strong balance sheets, healthy assets and a manageable amount of debt. When the reality of the credit crisis set in, many of the major mining houses were already acting ahead of the curve, moving quickly from a plan to grow production by any means to the current vision of conserving cash and optimizing assets. As opposed to the past peaks and valleys, mining companies......... read more

Steve Fiscor, Editor in Chief

Apex Silver Emerges from Bankruptcy - Apex Silver announced on March 25, 2009, that it had formally emerged from Chapter 11 bankruptcy proceedings under a reorganization plan that the U.S. Bankruptcy Court accepted on March 4. Confirming previously announced plans, Apex sold its 65% interest in the San Cristóbal mine in Bolivia to partner Sumitomo Corp. for $27.5 million plus $2.5 million in expense reimbursements and the assumption of certain liabilities. In addition, Apex was released from liabilities associated with the San Cristóbal mine, including its guarantee of San Cristóbal's indebtedness......... read more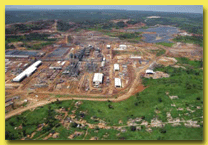 Freeport-McMoRan Ships Tenke Cathodes, Forecasts Improved Results - Freeport-McMoRan reported sharply lower first-quarter 2009 earnings, in comparison with first-quarter 2008, but expects improved results during the remainder of the year. The company also reported that the first truck-load of copper cathodes departed from its newly operational, 57.75%-owned-and-operated Tenke Fungurume project in the Democratic Republic of the Congo (DRC) on April 22, headed for South Africa....... read more

Top
Newmont Reports on Boddington, Issues CRR - Denver, Colorado, USA-based Newmont Mining says it expects to bring the US$2.9 billion Boddington gold project in Western Australia on stream in mid- 2009. At a recent mining industry conference held in Perth, Australia, Newmont Asia Pacific Acting Regional Vice President and Regional Group Executive Operations Philip Stephenson, said the project, 130 km southeast of Perth, was currently 89% complete... read more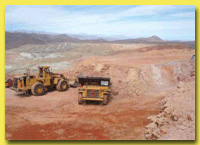 Royal Gold Acquires Royalty Interest in Andacollo Mine - Royal Gold and Teck Resources, which officially approved its name change from Teck Cominco on April 23, have agreed to a purchase by Royal Gold of a substantial royalty interest in gold produced from the Hypogene project now under construction at Teck's 90%-owned Andacollo mine in central Chile. Consideration for the purchase combines cash and Royal Gold shares valued at about $300 million. Teck anticipates that the transaction will provide more than sufficient funding to complete construction of the....read more
New Consortium Envisions the Mine of the Future - The latest initiative from the Swedish based Rock Tech Center AB (RTC) is the setting up of a new consortium—primarily of old allies—to undertake a conceptual study of the "Mine of the Future." The technological focus will be on green, lean and deep mining to depths of 1,500 to 2,000 meters. This is the third major consortium project to be led by the Gällivare-based RTC. Members include the mining companies New Boliden and LKAB, the construction and mine development...... read more

Top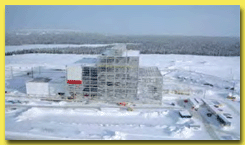 Wuhan Iron and Steel Invests in Consolidated Thompson - Consolidated Thompson Iron Mines, which is targeting a production start at its Bloom Lake iron ore project in Quebec during the fourth quarter of 2009, announced on March 30, 2009, the signing of a letter of agreement with Wuhan Iron and Steel, one of China's largest steel producers, for a strategic investment by Wuhan into Consolidated Thompson. Wuhan will make a total investment of $240 million into Consolidated Thompson in return for a 19.9% interest in the company.... read more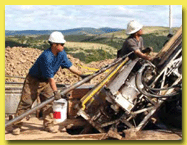 NovaGold Provides Updates on Rock Creek, Donlin Creek and Galore Creek Projects - NovaGold reported in mid-April 2009 that it was considering its options for its Rock Creek gold project near Nome, Alaska, where commissioning activity was suspended in November 2008. The company also reported that a feasibility study was completed for its 50%-owned Donlin Creek gold project (50% Barrick) in Alaska on April 1, 2009, and that $16 million has been budgeted for care-and-maintenance and optimization studies activities during 2009 at its 50%-owned Galore Creek copper- gold-silver project (50% Teck Resources) in British Columbia..... read more
North American Palladium to Acquire Cadiscor Resources - North American Palladium (NAP) and Cadiscor Resources announced a definitive agreement in late March 2009 whereby NAP will acquire Cadiscor in an all-share transaction. Cadiscor's main asset is the Sleeping Giant underground mine and milling facilities, located about 80 km north of Amos, Quebec, in the province's Abitibi region. Cadiscor acquired the mine from Iamgold in 2008. A feasibility study released in October 2008 identified sufficient mineral reserves to operate for 16 months at a rate of 52,000 oz/y of gold.... read more

Top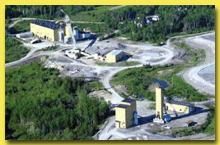 Kirkland Lake Gold Meets Production Targets - After announcing plans last December to expand its workforce, commence mining at its South mine complex in March 2009 and target a production output of 100,000 oz for its 2010 fiscal year, Kirkland Lake Gold recently reported that a number of these targets were met as an additional 150 miners and underground workers were hired and integrated into the workforce. The number of available ore faces was doubled by developing new stopes in both the Main mine and South mine complex areas and the mine now operates on a seven.... read more
Dynasty Commissioning Zaruma Gold Operations - In early April 2009, Dynasty Metals & Mining began commissioning the gold plant at its 800-mt/d underground Zaruma project in El Oro province of southwest Ecuador. The project is back on track after being delayed by the suspension of mine development in Ecuador over the past year while the nation's mining law was being rewritten. Gold production is scheduled at about 100,000 oz/y. The Zaruma plant is being commissioned in phases, starting with the crushing section. The ball mills were scheduled for testing later in April…… read more

Silver Standard Inaugurates Pirquitas - Silver Standard Resources formally inaugurated operations on April 6 at its Pirquitas silver-tin-zinc project in Jujuy province, Argentina. Commissioning had been underway at Pirquitas for several weeks, with first ore delivered to the silver circuit in March. Initial production is based on the processing of more than 400,000 mt of run-ofmine grade jig tails from historic operations, prior to transitioning to processing of ore from the open-pit. As of early March,  more than 5 million mt of material had been moved from the Pirquitas open pit…. read more

New Iron Ore Port Planned for Brazil - MMX Mineração e Metálicos (MMX) reported in mid-April that LLX Logística has obtained the necessary preliminary environmental license for construction of Port Sudeste, a shiploading terminal with a capacity of 50 million mt/y of iron ore. MMX and LLX are both member companies of the EBX Group, a Brazilian conglomerate. Port Sudeste is to be located in the municipality of Itaguaí, 80 km from Rio de Janeiro and 4 km from the MRS rail network. The port will handle production from MMX's Sudeste System mines…… read more

OZ Minerals and Minmetals Receive Approval for Downsized Transaction - OZ Minerals reported on April 23 that the government of Australia had approved acquisition by China Minmetals of OZ Minerals assets in a transaction that excludes the Prominent Hill mine and related exploration leases in Australia, the Martabe gold and silver project and related exploration leases in Indonesia, and certain exploration leases in Thailand and Cambodia. The following day, OZ Minerals announced the sale of the Martabe project to China Sci-Tech Holdings…. read more

Atlas Completes First Cape Size Shipment of Pardoo Ore- Atlas Iron Ltd. announced that the first cape size shipment of iron ore from its Pardoo project in the Pilbara region of Western Australia completed loading at Fortescue Metal Group's Herb Elliot Port in Port Hedland. The China-bound shipment, comprising 149,026 wet metric tons (mt) of iron ore from the Bobby deposit at Pardoo, represents the first ore delivered under the long term contract signed in December 2008. Atlas has previously completed two shipments totaling 124,454 wet mt of lower grade…. read more

Top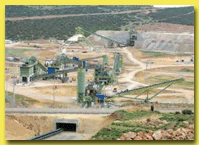 Eldorado Looks to Boost Kisladag Gold Output by 2011 - Eldorado Gold Corp. has released a summary of the results of a recently completed internal review of its Kisladag project in western Turkey. The study, according to the company, identified certain opportunities to effectively increase annual production and lower unit costs at Kisladag and will form the basis of feasibility engineering to be undertaken by the company and its consultants over the next five months. Highlights of the study included…. read more

Investors Eye Tampakan Copper-Gold Project - BHP Billiton, Vale and eight to 10 Chinese sovereign funds may all be trying to get involved in what may be the biggest foreign investment—reportedly $5.2 billion— in the Philippine mining sector, the potentially rich Tampakan copper-gold project in South Cotabato, Mindanao. Indophil Resources NL CEO and Managing Director Richard Laufmann said he heard that BHP and Vale have been trying to buy into Xstrata, one of Indophil's partners in Tampakan along with Alsons Corp. and the Tampakan Group of companies .…. read more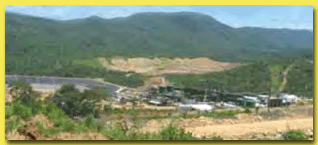 Paladin Starts Up at Kayelekera - Paladin Energy has commissioned the new Kayelekera open-pit uranium mine in northern Malawi and is ramping it up to design capacity of 3.3 million lb/y of U3O8. The project is expected to have a mine life of seven years and a project life of 11 years based on existing resources. Capital expenditures to develop the project totaled about $185 million. Project operating costs are expected to range from $19.50/lb of U3O8 produced during the first seven years of operation to $23/lb over the life of the project. These costs are inclusive of full onsite power generation …. read more

Syama Redevelopment Nearing Completion - Resolute Mining is nearing completion of commissioning of the sulphide circuit at its 80%-owned Syama redevelopment project in Mali and expects the project to reach commercial production by July 2009. The Mailian government holds the remaining 20% of Syama. The single-pit operation is slated to produce about 250,000 oz/y of gold when it reaches design capacity. The project currently has reserves to support a six- to seven-year mine life, with potential to increase reserves by development…… read more

Top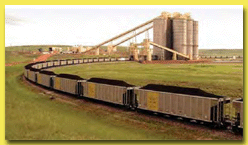 Arch Coal Announces Plans to Acquire Jacobs Ranch - Arch Coal has agreed to purchase Rio Tinto's Jacobs Ranch mine in the Powder River Basin of Wyoming for $761 million. In 2008, Jacobs Ranch produced 42.1 million tons of high-quality sub-bituminous coal. The transaction includes 381 million tons of low-cost coal reserves that are contiguous to Arch's Black Thunder mine, as well as a high-speed rail loadout; a recently added overland conveyor and near-pit crushing system; strong customer commitments; and an expansive fleet of highly efficient mining equipment. "Once completed, we believe.…... read more

Top
Peabody Energy Announces New Illinois Basin Mine - Peabody Energy announced it has entered into long-term coal supply agreements for more than 90 million tons of coal, which will allow development of the Bear Run mine in Sullivan County, Indiana Bear Run will be the largest surface coal mine in the Eastern United States, with expected capacity of approximately 8 million tons of coal annually. The mine will initially supply two major Midwestern electricity generators under long-term contracts with terms of up to 17 years, which together are expected to generate nearly $6 billion in revenues.…... read more

Top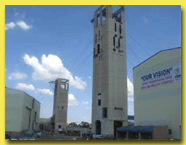 South Deep: A Post-2050 Mine
Gold Fields' massive underground resources will extend South Africa's gold mining heritage for at least another generation

By Antonio Ruffini, South Africa-based Editor

With its 64-million-oz gold resource, Gold Fields' South Deep mine is overcoming its checkered history and is the reference most often used to undermine arguments that gold mining in South Africa is a sunset industry. Gold Fields is one of the world's largest mining companies, with production of some 3.5 million oz/y of gold, but the 750,000 oz/y to 800,000 oz/y contribution from its South Deep mine when in steady state will be notable even in the context of such a group. South Deep, which lies on the northern rim of the Witwatersrand basin, less than an hour's drive (60 km) to the west of Johannesburg, is not a typical South African gold mine……. read more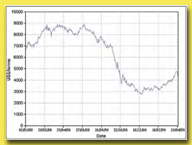 Executives Express Moderate Optimism at Copper Summit
Sorting through what happened in 2008, experts agree that the world copper market is back on track and expect to see a steady improvement

By Oscar Martínez Bruna, Latin America-based Editor

During 2008, the world copper market saw one of its greatest price swings. During the first half of the year, copper prices were approaching $4/lb and the level of merger and acquisition activity was high. Then, the world paused for the Olympics in Beijing and it seemed as though the demand for base metals, including copper, would never recover. By the time the world realized the impact of the U.S. economic melt down and ensuing credit crisis, copper prices were already in free fall. The uncertainty generated by the global financial crisis caused a strong contraction in the demand for commodities and a sharp drop in prices...... read more

Top

Spreading the Safety Net
Technology has given the industry increased access to new techniques for planning, presenting and enforcing safety training—and it's using all of them

By Russell A. Carter, Managing Editor

It's fairly hard to argue against the proposition that the world's leading mining companies and mine-equipment manufacturers have embraced safety—for their employees, contractors, products and customers— as a foundation block of their business strategies. For example, data from the U.S. Department of Labor's Mine Safety and Health Administration (MSHA) show that mine fatalities in the United States during 2008 fell to an all-time low, registering a 31% drop from 2007. Metal/nonmetal mines achieved the lowest level of fatalities in that sector of mining since statistics were first recorded in 1910, and the fatality level in coal mines was the lowest recorded number since 2005. Globally, major mine operators such as Anglo American, BHP Billiton, Rio Tinto and others…... read more

Oil Sands Operators Tackle Tailings Management Challenges

Alberta's oil sands miners are testing a variety of methods to process and manage tailings that meet the requirements of a tough new governmental directive

By Russell A. Carter, Managing Editor


Tailings are a byproduct of just about every mining and mineral recovery operation on the planet, and at no time in the past has tailings management, safety and reclamation received more regulatory and public scrutiny than in the current business environment. Against this backdrop, and simply by the nature of their size, the massive oil sands mining and processing operations in northern Alberta, Canada, are leading recipients of this attention. However, a recent regulatory development will increase pressure even more on the oil sands industry to demonstrate improved methods for handling and stabilizing..... read more

Top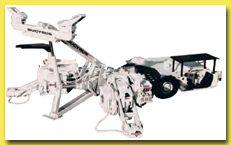 Roof Bolter Product Line Covers a Range of Mining Applications - Bucyrus offers three different roof bolter models for various mining conditions. Features unique to the Bucyrus RB2 series of roof bolters include fourwheel independent planetary drive and a horizontally and vertically articulated chassis frame which steers the machine and allows it to maneuver through vertical swells while helping to maintain traction by keeping all four tires …. read more
New Lighting Tower Uses Latest Generator Technology - Atlas Copco's Portable Air Division has introduced a new dedicated lighting tower featuring four 1,000-kW metal halide lamps for the mining and construction sectors. It will initially be available for all non-European markets complying with U.S. product standards. Powered by a Yanmar water-cooled diesel engine, the QLT4 lighting tower provides a total luminance of 440,000 lumen and enhanced flicker-free…… read more

Combo Offers More Drilling and Driving Capabilities - Hilti's SFH 18-A CPC hammer drill/driver and SF 18-A CPC drill/driver are powered by the company's exclusive Cordless Power Care (CPC) lithium-ion technology, and according to Hilti are designed to deliver maximum performance, low weight and superior ergonomics for working in masonry, stone, wood and metal with a variety of bits, screws and bolts. Both three-speed tools are claimed to provide 750 in./lb of torque and 2,140 rpm. Plus, the drill/driver delivers up to 55% more.…. read

Top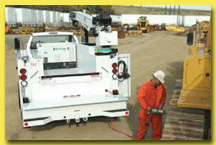 Truck-Mounted Tool Power System Eliminates PTO - Miller Electric says its EnPak\Mechanic Series is the industry's only truck-integrated, diesel engine-driven air compressor, generator and hydraulic pump combination. EnPak's 27-hp Kubota diesel engine—which shares the truck engine's fuel supply—eliminates the need for a PTO and enables mechanics to run all of their tools with the truck engine turned off, cutting fuel costs up to 30%, reducing truck engine hours up to 60% and truck noise by as .…… read more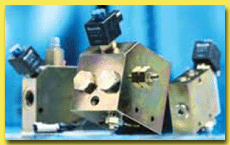 Valves Add Flexibility to Existing Hydraulic Systems - Heavy-duty priority flow control valves from Bosch Rexroth provide a simple and efficient way to supply auxiliary hydraulic power to mobile work tools. The valves can be added to any existing hydraulic system to maximize machine utility without the need to modify a machine's directional control valve. The valves feature zinc-plated steel bodies and IP69-rated coils that can perform in the most severe operating conditions of mining and heavy industry…. read more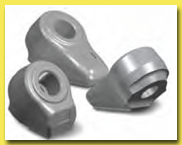 New Tool Block Line is Tougher and More Efficient - Kennametal has introduced a new line of surface mining tool blocks, designated MTB1 and MTB2S MyT Blocks. These blocks, in long and short body styles, are an improvement over the company's TH3 line; according to the company, they are harder, stronger and easier to use because of new design features. A larger, heavy-duty barrel offers rigidity and durability. The J-chamfer is the proper lean angle for gage cutters and provides 25% more area for welding…. read more

Plastic-Pipe Handling System Gets a Hydraulic Helper -Mines that use McElroy's PolyHorse highdensity polyethylene pipe-handling system can now employ a new PowerAssist attachment for the PolyHorse to give crew productivity another boost. The new accessory features a hydraulically powered roller that aids in moving pipe up, down and into the fusion machine. Designed for pipe in the 3 to 20 in. (90 mm–500 mm) diameter range, the company claims a PolyHorse with Power- Assist can reduce manpower expenses.…. read

Top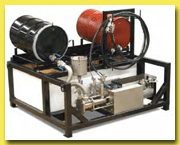 Pump System Speeds Epoxy Wear-Backing Replacement - ME Elecmetal now offers an automated epoxy backing pump to assist in the replacement of wear components in crushing equipment. Mounted to a frame allowing the use of large volume epoxy containers, it is capable of pumping up to 3 gpm. The pump utilizes disposable applicator tips that mix the two-part epoxy, eliminating the need for repetitive hand mixing of smaller containers.….read more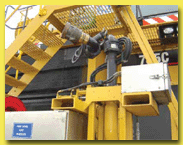 High-Power Water Cannons Offer Versatility- Akron Brass, a manufacturer of water cannons and firefighting equipment, notes that its line of heavy-duty water cannons are useful for more than just firefighting purposes in mines. They have been used for cleaning mining machinery such as excavators or other large pieces of equipment prior to maintenance; dust suppression on stockpiles; and blasting benches to scour away loose rock. The units are available with 12-v or 24-v full electric or full hydraulic options; a comprehensive range of nozzles…. read more
JUNE 8–12, 2009: 24th Annual Elko Mining Expo, Elko, Nevada, USA Contact: Elko Convention & Visitors Authority; Tel: 800-248-3556; Fax: 775-738-2420; E-mail: cathie@elkocva.com; Web: www.elkocva.com
JUNE 16–18, 2009: Exponor 2009, Antofagasta, Chile Contact: Tel: 56-66-454306; Web: www.exponor.cl
JUNE 23–26, 2009: Securing the Future—Mining, Metals & the Environment in a Sustainable Society; and 8th International Conference on Acid Rock Drainage, Skelleftea, Sweden. Contact: Web: www.securing.skelleftea.se
JUNE 28–JULY 1, 2009: ASSE Professional Development Conference and Exposition, Safety 2009, San Antonio, Texas, USA Contact: The American Society of Safety Engineers; Tel: 847-699-2929; Fax: 847-768-3434; Web: www.safety2009.org
SEPTEMBER 15–18, 2009: ESCC 2009—European Symposium on Comminution and Classification, Espoo, Finland Contact: Web: www.escc2009.fi
SEPTEMBER 30–OCTOBER 2, 2009: EnviroMine 2009—International Seminar on Environmental Issues in the Mining Industry, Santiago, Chile Contact: Olga Cherepanova; Tel: 56-2 652-1519; E-mail: info@enviromine2009.com; Web: www.enviromine2009.com
For a full calendar of mining industry conferences and events - click here

Royal Gold has named William M. Zischas vice president of operations.

Top

Adanac Molybdenum Corp. announced that Christopher C. Kirby has been named president and CEO. In addition, Roger P. Taylor, a director of Adanac, has been appointed chairman. The company also announced that Peter R. Jones has resigned as director, chairman and CEO of the company to pursue other career opportunities.

World Gold Council has appointed Jason Toussaint managing director of Exchange Traded Gold, the World Gold Council's global initiative designed to promote and develop the gold Exchange Traded Fund and Exchange Traded Commodity market.

GE Digital Energy announced that Melanie Cook has been named general manager for the company's communications product line.

Coeur d'Alene Mines Corp. has named Kelli C. Kast senior vice president, chief administrative officer, corporate secretary and General Counsel.

Keith Richardson has been appointed sales director– Americas for Joy Mining Machinery.

The Mining Foundation of the Southwest is funding an education curator position at the Arizona Department of Mines and Mineral Resources. Pamela A. K. Wilkinson has been selected for the position. She was formerly with the Arizona Geological Survey as a geologist and worked on the geology of Southern Arizona basins.

Dr. Robert Coleman has been appointed flotation manager for Outotec Pty Ltd. in Australia.
About - providing an abreviated version of the current print edition of E&MJ, WOMP is distributed throughout the world to decision makers in the global mining industry, the last week of every month.

Subscribe to E&MJ - To receive your own copy of the print edition of E&MJ, click here , and complete your details. E&MJ is available free of charge to qualified readers.

Contact - if you have views, opinons or comments or editoral that you would like to submit, we would be delighted to hear from you - click here

Top