The latest from the
World Mining Equipment
Video Library
View



Energy Transition Will Require More Mines, Lots of Them

Last month, the world watched as Russia reduced the flow of natural gas into Europe. The anxiety of possible blackouts and load shedding, not to mention soaring electricity prices, has large and small electricity consumers worried as winter approaches. European steel mills and smelters have suspended production due to high energy prices. The idiotic shelling of the nuclear power plant in southeastern Ukraine could become the next major environmental disaster. In China, where the price of energy is not a concern, processing plants that produce lithium were forced to idle production to reduce the heat-related stress on its grid. Irony?
Let's talk irony. In the U.S., California mandated all new cars be electric by 2035 and the following weekend asked .... read more


Steve Fiscor, Publisher & Editor in Chief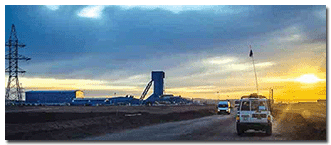 Rio Tinto to Acquire Full Ownership of Turquoise Hill
Rio Tinto and Turquoise Hill Resources Ltd. have reached an agreement in principle for Rio Tinto to acquire the approximately 49% of the issued and outstanding common shares of Turquoise Hill that it does not currently own for C$43 per share in cash, which values the .... read more
Nevada Copper Arranges Restart Financing
Nevada Copper has reached an agreement with key financing partners for up to $93 million of liquidity to support the restart and ramp-up of the company's Pumpkin Hollow copper mine, located in Yerington, Nevada. The company, which recently announced that it would suspend operations at Pumpkin Hollow until it could get its house in order, reported the key components of its newly developed restart plan for the underground operations. The Pumpkin Hollow restart plan is intended to de-risk the path to full-scale production by focusing .... read more

Top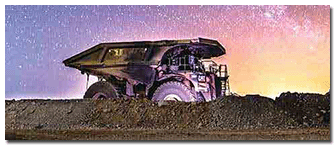 BHP to Replace Escondida'a Entire Fleet with Electric Drive Haul Trucks
BHP, Cat, and Finning International (a Cat dealer) jointly announced an agreement to replace BHP's entire haul truck fleet at the Escondida mine, the world's largest copper mine, located in Chile's Antofagasta Region. The agreement is part of a strategic equipment..... read more


Trevali Files for Creditor Protection and Idles Caribou
Trevali Mining Corp. has received an Initial Order for creditor protection from the British Columbia Supreme Court under Canada's Companies' Creditors Arrangement Act (CCAA). After careful consideration of its cash position, scheduled debt payments, forecast revenue and expenses, the company's board of directors said it filed for creditor protection under the CCAA on August 19, 2022. The court appointed FTI Consulting Canada Inc. to monitor Trevali as it operates throughout the CCAA proceedings. The company placed its Caribou mine in ..... read more


| | |
| --- | --- |
| AROUND THE WORLD - USA & CANADA | |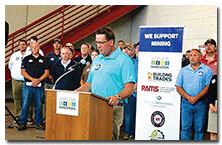 Twin Metals Brings Federal Lawsuit to Counter Regulatory Misconduct
Twin Metals Minnesota fi led a significant lawsuit in the U.S. District Court in Washington, D.C., to reclaim its federal mineral leases and reverse a series of arbitrary and capricious actions by federal agencies aimed at preventing the development of its modern mining project in northern Minnesota. The company claims the actions by the Department of Interior .... read more


EPA Issues Draft Permit for Florence Copper Project
The U.S. Environmental Protection Agency issued a draft Underground Injection Control (UIC) permit for Taseko Mines' Florence Copper Project, near Florence, Ariz. The EPA has stated that the public comment period for the draft federal permit will last 45 days, ending on September 29, with a virtual public hearing to be held on September 15. "The UIC permit is the fi nal key permit required for the construction and operation of the Florence Copper commercial facility," said Stuart McDonald, president and CEO, Taseko Mines Ltd. "Our project has ....read more

Top
McEwen Copper Options Elder Creek to Rio Tinto
McEwen Copper Inc., a subsidiary of McEwen Mining Inc., has entered into a binding term sheet with Kennecott Exploration Co. (KEX), a subsidiary of Rio Tinto, for an option to earn a 60% interest in and joint venture the Elder Creek property in Nevada by spending $18 million over a maximum of seven years. The Elder Creek project consists of 577 unpatented mining claims in Humboldt and Lander counties, Nevada. It is prospective for porphyry copper mineralization and well placed in a district hosting several large copper and gold mines .... read more


| | |
| --- | --- |
| AROUND THE WORLD - Latin America | |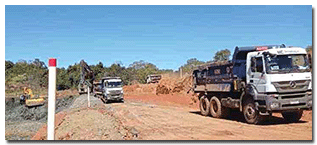 Hochschild Receives Key Permit for Mara Rosa
Hochschild Mining announced that the environmental authority for Brazil's Goiás state, the State Secretariat for the Environment and Sustainable Development (SEMAD), has granted the key permit to enable the company to start construction of the processing plant and... read more


Top
Mantos Blancos and Mantoverde Mines Join the Copper Mark
Capstone Copper Corp. has committed to the Copper Mark at its Mantos Blancos and Mantoverde operations in Chile. The Copper Mark is an assurance framework to promote responsible production practices and demonstrate the industry's commitment to the U.N. Sustainable Development Goals. Within one year, Mantos Blancos and Mantoverde will be assessed and independently verified against the Copper Mark's 32 ... read more


| | |
| --- | --- |
| AROUND THE WORLD - Australasia | |

Thiess Secures Iron Bridge Contract
Thiess has been appointed mining services provider for the Fortescue Metals Group's Iron Bridge Project in Western Australia. Under the initial three-year contract, Thiess will deliver mining and maintenance services and asset …. read more


Top

Lynas Trolled by Chinese Bots
Fake social media accounts linked to the Chinese Communist Party were posting daily attacks on Lynas Rare Earths, according to the Sydney Morning Herald. Cyber- protection experts say the campaign is targeting U.S. and Australian collaboration on critical mineral supply chains. First made public in June, the attacks are focusing on Lynas' environmental record in Malaysia in an attempt to turn public opinion against a new plant it's building in Texas with U.S. government funding. "We see bot posts on various social media every day, and we report  …. read more

Kamoa Floats Record Tons of Copper in Augus
During August, Kamoa Copper milled 686,217 metric tons (mt) of ore at its namesake operations in the Democratic Republic of Congo at an average feed grade of 5.8% copper, which is equivalent to an annualized processing rate of approximately 8.2 million mt for Phase 1 and 2. The Komoa plant floated 34,408 mt of copper …. read more
Top
Kinross Completes the Sale of the Chirano Mine in Ghana
Kinross Gold Corp. has completed the sale of all its interest in the Chirano mine in Ghana to Asante Gold Corp. for a total consideration of $225 million in cash and shares. Asante also owns the neighboring Bibiani mine, which recently completed its first gold pour after restarting operations. "The closing of the Chirano acquisition marks the achievement of a significant milestone for Asante's growth strategy as we work to gain mid-tier status in the near term," Asante President and CEO Dave Anthony said. "Combined, the Bibani and Chirano assets .... read more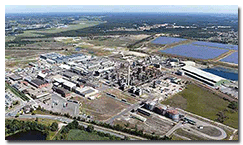 Nyrstar Idles Budel Zinc Smelter
Nyrstar said it was placing its Budel zinc smelter in the Netherlands on care and maintenance from September 1 2022, until further notice, as a response to various external factors impacting the business. The situation will remain under review. Located near Budel-Dorplein, Budel's nameplate capacity is 315,000 metric tons per year (mt/y) of zinc .... read more


Top
FLSmidth Closes Acquisition of TK Mining
FLSmidth announced successful completion of the requirements for the acquisition of thyssenkrupp's mining business, TK Mining. The acquisition closed August 31. The company said the acquisition will create a leading global mining technology and service provider, with operations from pit to plant with a strong focus on productivity and sustainability. "We are very excited to soon welcome our roughly 2,000 new colleagues and TK Mining's customers to FLSmidth," Mikko Keto said. "The completion of the acquisition contributes to .... read more



| | |
| --- | --- |
| THIS MONTH IN COAL | |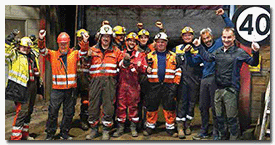 Norway Extends Svalbard Mine's Life
The world's most northern coal mine, Spitsbergen Kulkompani's Gruve 7 (Spitsbergen Coal Co.'s No. 7 mine), which operates on Svalbard, was scheduled to close in the autumn of 2023 when the local coal-fired power plant is also scheduled to close. The Store Norske board, however, has now decided to extend .... read more


Top
South32 Pulls the Plug on Dendrobium Expansion
South32 Ltd. said they will not proceed with an investment in the Dendrobium Next Domain (DND) project at the Illawarra Metallurgical Coal complex, located about 75 km south of Sydney in New South Wales, Australia. The company was progressing toward government approval for DND, which would have added new mining areas within the existing mining lease. While studies demonstrated the project would extend the life of the Dendrobium mine meaningfully, the expected return on the estimated $700 million capital investment  …. read more

| | |
| --- | --- |
| FEATURE - Truck-Shovel Mining | |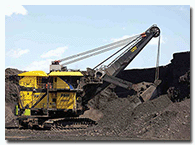 The Future Fleet Forecast
The latest trends in truck-shovel mining goals

By Carly Leonida, European Editor

Sustainability and the renewable energy transition, mining 4.0, artificial intelligence, and autonomy are just a few of the myriad trends that have been influencing truck-shovel mining in recent years. The industry has experienced a dramatic shift towards digitalization autonomous haulage and machine intelligence systems. "Most, if not all, major open-pit miners are experiencing declining ore grades and/or higher strip ratios, leaving larger equipment to move more material at the lowest cost per ton," Rich Peters, Product Director, Shovels at Komatsu, explained: "Additionally, most also have carbon-neutrality commitments, resulting in fleet selections driven by equipment sustainability initiatives and future upgradability. "Mines that operate electric equipment, like rope shovels or electric-drive trucks, are already on the path to reduce ..... read more



For more companies with products in the Excavators market -
Go Here
| | |
| --- | --- |
| FEATURE - bauma | |
bauma's Back
A roundup of key product launches and showcases for the mining sector.

By Carly Leonida, European Editor

"You can't imagine how much I've been looking forward to meeting you all in person again after two years of lockdown and travel restrictions," outgoing chairman and CEO of Messe München GmbH, Klaus Dittrich, the told the assembled press at the bauma 2022 Media Dialogue event in June. Held 2-3 months prior to the main event at the Messe München showground in Munich, Germany, the bauma Media Dialogue provides publications with a sneak peek of the machines, services and innovations that will be presented at the show from October 24-30, 2022. bauma is the world's largest trade fair. Even with seven days to peruse the 200,000 m2 of hall space and 414,000 m2 of outdoor grounds, it's impossible to see all 3,000 exhibitors. Attendees, especially those looking to make purchases, should arrive with a plan. Sustainable mining is one of five key themes for bauma's 2022 iteration. Visitors can expect new zero-emissions equipment for mining, along with autonomous technologies, green mineral processing solutions, digitally enabled services, and ..... read more

Top

For more companies with products in the Drilling market -
Go Here
| | |
| --- | --- |
| FEATURE - Underground Mining | |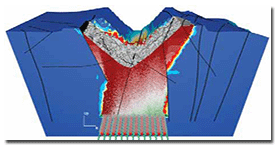 Rewriting the Rules of Caving
Engineers are pushing the boundaries of cave design as mines head deeper

By Carly Leonida, European Editor

The cave mines of the future are undoubtably deep mines. With depth comes the prospect of new orebodies and extensions but also geotechnical challenges which, if not properly understood and managed can negatively impact safety, infrastructure investments and production. Put simply, the cave designs and methodologies that have served the mining industry well for the past 60 years or more are not suited to extreme depths. This has left engineers with little choice but to re-write the common rule book and, using the insights afforded by today's digital monitoring and modeling technologies, devise new designs and implement technologies in a way that enables extraction to continue safely, reliably and ..... read more


For more companies with products in the Undeground market -
Go Here
| | |
| --- | --- |
| FEATURE - Slurry Pumps | |

Built-to-last Pumps Give Productivity Gains
The most advanced slurry pumping solutions on the market offer better performance, longer life, more productivity and lower costs compared to previous solutions.

By Jesse Morton, Technical Writer

What ultimately separates pump OEMs is the effectiveness of the technologies each develops to solve the problems created as their pumps wear out. As a result, those technologies ultimately guarantee improved overall pump longevity over predecessor pumps and the OEMs say, pumps made by the competition. Those technologies usually also offer a slew of other benefits that are increasingly measurable via digital machine health monitoring solutions and advanced system-analysis software. Recent headlines from the space give examples of the benefits offered by the most advanced slurry pumping solutions in the world. Schurco Slurry reported its versatile H-Series severe-duty, high-head slurry pumps are manufactured with robust wet end parts to handle severe abrasive wear .... read more

Top


For more companies with products in the Pumps market -
Go Here
| | |
| --- | --- |
| Video Presentations | |
The latest listings from the World Mining Equipment Video Library - to view the video, click the image.
For more details on the Video Hub -

Go Here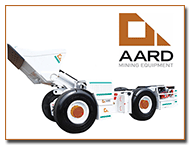 Epiroc wins large order for surface drill rigs in Mauritania
Epiroc, has signed an agreement to acquire AARD Mining Equipment, a South African mining equipment manufacturer. Based near Johannesburg, the company designs, manufactures, services, and supports a wide range of mining equipment, including drill rigs, bolters, loaders, scalers, and more whilst .... read more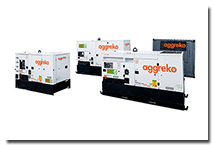 Aggreko Launches New Fleet of Tier 4 Final Generators
The Tier 4 Final-compliant generators offer lower-emission solutions ranging from 25 kW to 1200 kW. They are designed to comply with the Environmental Protection Agency's tightened emissions regulations in the United States and Canada and incorporate a variety of advanced exhaust treatment processes to remove harmful pollutants.....read more

Volvo Penta Industrial - Hannes Norrgren appointed President
Hannes Norrgren has been appointed President of Volvo Penta's Industrial Business Unit and a member of the company's Executive Management Group. He will take up the position of President of Volvo Penta's Industrial Business Unit as of November 1st, replacing Giorgio Paris who will retire after a successful 25-year career at the company .... read more

Top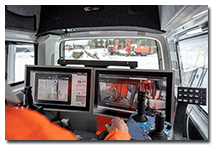 Sandvik Secures Order for Autonomous Surface Mining Equipment
Sandvik Mining and Rock Solutions has announced that it has received an order from Chilean mining contractor Movitec, for surface mining equipment and its AutoMine® Surface Drilling solution. The order includes two Leopard™ DI650i down-the-hole (DTH) drill rigs and ....read more
ALLU - Veloci Screening Buckets
The ALLU VELOCI screen bucket is designed for compact size excavators, loaders, telehandlers, tractors, and skid steers. The shell of the bucket is made from steel with fully welded joints, which have been tested and are guaranteed for the maximum operating load. The polyurethane screening stars create a rotating motion inside the bucket, screening and .... read more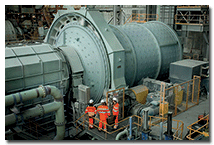 Metso Outotec acquires Global Physical Asset Management
With this acquisition Metso Outotec aims to further strengthen their capabilities in digital field service inspections for grinding. Global Physical Asset Management's technologies and the digital inspection method will provide more value to customers and support them in achieving .... read more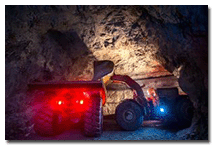 IWT Improves Miner Safety with Diesel Emission Monitoring
Innovative Wireless Technologies, Inc. (IWT) have announced the release of a diesel emission configuration for their SENTINEL™ Wireless Gas Monitor (WGM) system. Approved by the United States, Mine Safety and Health Administration (MSHA) the sensor monitors oxides of nitrogen .…. read more

Top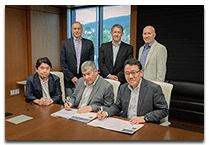 Kal Tire and Mitsui to advance mining tire recycling
Kal Tire's Mining Tire Group, a leading international mining tire supply and management partner, and Mitsui & Co., a global corporate group focusing on innovation and sustainability, have announced the formation of a joint venture aimed at advancing mining tire recycling solutions for mining ....read more
SEPTEMBER 26-30, 2022: Extemin/Perumin, Centro de Convenciones Cerro Juli, Arequipa, Peru.
Contact: Web: www.perumin.com
OCTOBER 24-30, 2022: bauma 2022, Munich, Germany.
Contact: Web: www.bauma.de
NOVEMBER 23-24, 2022: ABMEC Conference, Forest Pines, Lincoln, UK.
Contact: Web: https://abmec.org.uk/abmec-conference-exhibition-2022/
DECEMBER 6-9, 2022: American Exploration & Mining Association Conference, The Nugget, Reno, Nevada, USA.
Contact: Web: www.mining-america.org
FEBRUARY 3-8, 2023: International Society of Explosives Engineer's 49th Annual Conference on Explosives and Blasting Technique, San Antonio, Texas, USA.
Contact: Web: www.isee.org
APRIL 2-5, 2023: Haulage & Loading, El Conquistador Resort, Tucson, Arizona USA.
Contact: Web: www.haulageandloading.com
SEPTEMBER 26-30, 2022: Extemin/Perumin, Centro de Convenciones Cerro Juli, Arequipa, Peru.
Contact: Web: www.perumin.com
JUNE 13-16, 2023: Expomin, Santiago, Chile
Contact: Web: www.expomin.cl
| | |
| --- | --- |
| WHO'S MOVING WHERE | |

Asante Gold named Adriano Sobreira as vice president, operations. Prior to joining Asante, Sobreira was vice president and general manager of Kinross' Bald Mountain Mine in the USA and also served as vice president and general manager of the Chirano gold mine, which Asante recently acquired.

Elevation Gold Mining Corp. announced that Michael G. Allen has stepped down as president of the company. The company's current COO, Tim Swendseid, has been appointed president. Prior to joining Elevation at the end of 2021, Swendseid held senior industry management positions including COO of Boroo Mining Co.

First Quantum Minerals Ltd. named Rudi Badenhorst as COO. He joined First Quantum in 1996 for the design, construction and commissioning of the Bwana Mkubwa tailings project in Zambia. In 2019, he was promoted to director of operations where he has been responsible for all Zambian operations and representing First Quantum in discussions with the government of Zambia.

Nutrien Ltd. appointed Ken Seitz as its president and CEO. He will also join the Nutrien board of directors. Seitz has served as interim CEO since January 2022 and brings more than 25 years of global management experience, working across more than 60 countries, with deep experience in agriculture and mining sectors.
Newmont appointed two senior operational leaders to key roles within the company. Mia Gous will lead Newmont's Australia Region as senior vice president, Australia. She joined Newmont in 2021, as general manager, Boddington, leading Newmont's Boddington operation, Western Australia's largest gold mine.

John Ebbett, currently SSR Mining's vice president, project development, is promoted to executive vice president, growth and innovation, recognizing his already significant contribution and strong track record of success with SSR Mining. Prior to rejoining SSR Mining in September 2020, Ebbett was the vice president of project development at Ausenco.
Endeavour Silver Corp.'s founder, director and executive chairman, Bradford Cooke passed away suddenly and unexpectedly in Vancouver, BC at the age of 67. An accomplished geologist with nearly fi ve decades of experience in the metals and mining industry, Cooke created shareholder value for stakeholders around the world through discovery, development and operations in his long-standing successful career. He earned a reputation as an eternal optimist trying to shape the world for the greater good with constructive hard work.

Ned Goodman (85) passed on August 7, 2022. A geologist, he created a string of mining successes, including International Corona Resources and Kinross Gold. Together with business partner Austin Beutel, he formed Beutel, Goodman & Co. Ltd. in the 1960s, an independent Canadian investment manager that today holds $42 billion in assets under its control. He created the CMP Group in the 1980s, raising billions to finance exploration programs and develop various mining and petroleum companies. The PDAC named him Developer of the Year in 1989. He later formed the Dundee group of financial companies in the early 1990s, which today manages more than $100 billion in assets. Goodman was inducted into the Canadian Mining Hall of Fame in October 2012. Born in Montreal, his name lives on in many places, including Laurentian University's Goodman School of Mines.
About - providing an abreviated version of the current print edition of E&MJ, WOMP is distributed throughout the world to decision makers in the global mining industry, the last week of every month.

Subscribe to E&MJ - To receive your own copy of the print edition of E&MJ, click here , and complete your details. E&MJ is available free of charge to qualified readers.

Contact - if you have views, opinons or comments or editoral that you would like to submit, we would be delighted to hear from you - click here

Top