Hochschild Receives Key Permit for Mara Rosa
---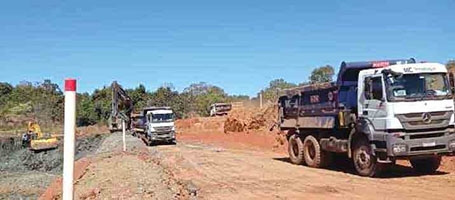 Pre-stripping begins at Hochschild's Santa Rosa project in Brazil.

Hochschild Mining announced that the environmental authority for Brazil's Goiás state, the State Secretariat for the Environment and Sustainable Development (SEMAD), has granted the key permit to enable the company to start construction of the processing plant and mine pre-stripping at the Mara Rosa Project. The permit also allows construction of all the required site infrastructure for progressing the project's critical paths.

"We are delighted to have received this permit which is an important milestone for the project," Hochschild CEO Ignacio Bustamante said. "We can now continue development with first production on track for H1 2024. We would like to thank all the stakeholders in Brazil, including the environmental and sustainable development secretary of Goias and the state's executive government. I would also like to extend our thanks to the city of Mara Rosa, which has been very supportive of our project."

Hochschild said that the detailed engineering for the project was 80% complete and long-lead-time items, like ball mills and filter presses, have been purchased. Construction earthworks can now proceed along with pre-stripping for mining. The company is also constructing a powerline for the project.
---
As featured in Womp 2022 Vol 09 - www.womp-int.com