The latest from the
World Mining Equipment
Video Library
View




Balancing Acceptable Risks

Mining is known as a speculative play, meaning that those who lack experience, patience, commitment and a strong constitution will likely fail. The engineering professionals who plan and manage projects that span generations face countless known and unknown variables. The ability to remain versatile in the face of adversity ultimately leads to success.

This month, we report that BHP decided to move forward with the Jansen Project in Canada, and Codelco inaugurated Rajo Inca at its Andina division in Chile. These two capital-intensive projects will likely operate for another generation or two. It's safe to say that society will continue to require fertilizer and copper. Today, these long-term investments appear to be safe bets in traditional mining jurisdictions, but they will likely face headwinds between now and 2050. When Freeport commenced operations at .... read more


Steve Fiscor, Publisher & Editor in Chief


BHP Will Spend $5.7B on Jansen Project
BHP has approved $5.7 billion in capital expenditure for the Jansen Stage 1 potash project in the province of Saskatchewan, Canada. BHP CEO Mike Henry said Jansen is aligned with BHP's strategy of growing its exposure to future facing commodities in world-class assets, which are large, low cost and expandable. "This is an important milestone for BHP .... read more
Bluejay Forms JV With KoBold to Explore Greenland
Bluejay, an exploration and development company with projects in Greenland and Finland, has signed a joint venture agreement (JV) with KoBold Metals, at the company's Disko-Nuussuaq nickel, copper, cobalt, platinum magmatic massive sulphide project in Central West Greenland. Overseen by Bill Gates and backed by investors who include Michael Bloomberg, Jeff Bezos and Ray Dalio, KoBold's purpose is looking to discover and develop new "ethical sources" of the critical materials for electric vehicles. .... read more

Top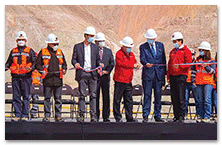 Codelco Inaugurates New Rajo Inca Project
In a ceremony headed by President Sebastían Piñera, the Chilean state-owed mining company Codelco inaugurated the construction of the Rajo Inca (Inca Pit) project, which extends the operating life of Codelco's El Salvador Division. This will increase the mine life of the operation, which is the oldest mining city-camp in the region, by 47 years .... read more


Rio Tinto Launches Vaccination Blitz
Rio Tinto is partnering with the Western Australian Government to launch a COVID-19 vaccination blitz targeting communities in the Pilbara and the fly-in fly-out workforce. Vaccination hubs will be established in the Pilbara and at a trial clinic at the Perth Airport to make vaccinations more accessible. Starting with the town of Tom Price, planning is under way for hubs at several locations in the Pilbara, with vaccines available to members of the local community, Indigenous communities, Rio Tinto employees, contractors and their families.... read more


| | |
| --- | --- |
| AROUND THE WORLD - USA & CANADA | |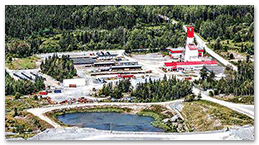 Monarch Will Reopen Beaufor Mine
Gold Royalty Corp. recently acquired royalty interests from Monarch Mining Corp. for a total cash consideration of $11.25 million, which includes a $2.50 per metric ton (mt) royalty on all material processed through the company's Beacon mill and originating from the Beaufor mine in Quebec, Canada; and a 2.5% net smelter return.... read more


Kennecott Copper Considers Underground Mining
Rio Tinto approved a $108 million investment in underground development to enable early orebody access and undertake orebody characterization studies for underground mining at the Kennecott copper operations in Utah. The investment builds on $25 million approved in early-2020 to complete a pre-feasibility study to determine the viability of underground mining operations at Kennecott. Potential underground mining would occur concurrently with open pit operations and result in increased copper output ....read more

Top
Operations Suspended at Relief Canyon
Following an extensive review and a challenging ramp-up at Relief Canyon in Pershing County, Nevada, Americas Gold and Silver Corp. on August 13 decided to temporarily suspend mining operations and prioritize capital for the Cosalá restart in Mexico. The company plans to continue leaching operations at Relief Canyon while it works to resolve metallurgical issues associated with carbonaceous material in the ore .... read more


| | |
| --- | --- |
| AROUND THE WORLD - Latin America | |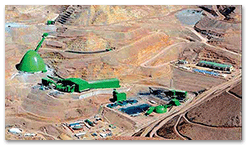 EMX Buys Royalty Stream on Caserones in Chile
EMX Roylaty Corp. signed an agreement on August 16 for a 0.418% effective net smelter return (NSR) royalty on the Caserones copper-molybdenum mine, which operates in northern Chile, for $34.1 million in cash. The transaction, which will take place in two phases, is expected to close in September. For the purchase of Caserones ... read more


Top
Ecuador Issues Mining Action Plan
On August 5, Ecuadorian President Guillermo Lasso announced the Executive Decree No. 151 that contains the Mining Policy for Ecuador. The decree defines new public policy that the government will implement for the mining industry and provides a timeline for implementation. Two Canadian juniors, SolGold and Aurania Resources, with projects in Ecuador said they viewed the decree as a positive move... read more


| | |
| --- | --- |
| AROUND THE WORLD - Australasia | |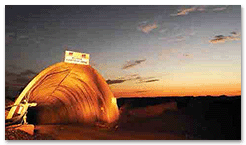 Pybar Posts Outstanding Development Rates at Eloise
Australian mining contractor Pybar achieved 414 development meters(m) during June at the Eloise copper mine, which is located near Clonclurry, Queensland. That development rate exceeded its previous best month of 363 m and budget of 370 m. The team at Eloise has steadily increased the site's performance over the last six months …. read more


Top

Northern Star Sells Kundana Assets
Northern Star Resources Ltd. has completed the sale of its Kundana assets in Western Australia to Evolution Mining Ltd. for A$400 million ($289.8 million). "The Kundana sale is consistent with our commitment to actively manage our portfolio and apply strict capital discipline with the objective of achieving the strongest financial returns," Northern Star Managing Director and CEO Stuart Tonkin said. …. read more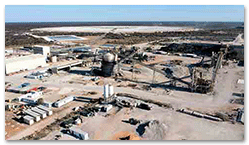 Khoemacau Produces First Copper-silver Concentrate in Botswana
Fluor Corp. reported that Khoemacau Copper Mining Ltd. recently achieved first copper and silver concentrate production for its Starter Project, located near Toteng in northern Botswana. The project is in the Kalahari Copper Belt and is expected to produce an annual average of 62,000 metric tons (mt) of payable copper and 1.9 million …. read more
Top
UMS Prepares for Shaft Pre-sink at Karowe
United Mining Services (UMS) is gearing up for the pre-sinking of two shafts for the Karowe Underground Mine Expansion Project (UGP) in Botswana. Following the completion of the feasibility study for the Karowe UGP, UMS was appointed by Lucara Botswana Pty Ltd. and JDS Energy & Mining Inc. in October 2019 to engineer and design the sinking of an 8.5-meter (m)-diameter production shaft and a 6-m-dia. ventilation shaft, both reaching a depth of approximately 750 m below surface. Lucara's Karowe mine is one of the world's .... read more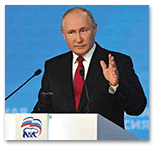 New Russian Fiscal Policy Could Cost Metal Companies Billions
By Vladislav Vorotnikov
Russian President Vladimir Putin confirmed on August 6 that Russia would raise a mineral extraction tax (MEP) on metals producers in 2022. The new rates are expected to replace an increased export duty on metals, but the final decision on the new MEP rate is yet to be made. On August 1, the Russian government introduced the new export duty on nickel, aluminum, copper and steel of at least 15% with varying rates, targeting .... read more


Top
Nornickel Implements Major Clean-up Program
Nornickel is carrying out the first phase of a major program to clean up industrial and construction waste in the world's northernmost city of Norilsk. The company is investing a total of RUB 40 billion ($546.2 million) over 10 years in the program. The program includes the demolition of old abandoned buildings and structures, pipelines, utility lines and networks, and the removal of scrap metal accumulated around industrial sites. It will affect all areas of the city of Norilsk and its territories .... read more



| | |
| --- | --- |
| THIS MONTH IN COAL | |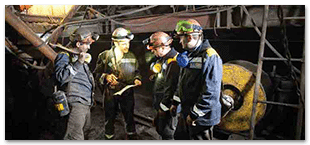 Ukraine to Close Coal Mines by 2030
By Vladislav Vorotnikov
In July, the Ukrainian government launched a pilot project of shutting down coal mines and establishing a carbon- neutral economy in Myrnograd in the Donetsk region, and Chervonograd in the Lviv region. The move is a part of the Ukraine-EU Green Deal and is partly funded by Germany, which allocated €35 million ($41.4 million) for .... read more


Top

-->
| | |
| --- | --- |
| FEATURE - Haul Trucks | |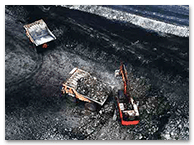 Truck Innovations Show Shape of Things to Come
Top suppliers offer futuristic solutions to help miners decarbonize, automate, boost efficiency and meet U.N. sustainability goals.

By Jesse Morton, Technical Writer

The haul truck is iconic to mining. Its sheer size represents the disproportionate role mining plays in shaping not just industry or the global economy, but civilization itself. Naturally, as global governance organizations, like the United Nations (U.N.), and their Global Compact participants, seek to transform both civilization and mining, the haul truck has become a symbol of revolutionary decarbonization efforts. After all, as a major supplier told E&MJ, the majority of greenhouse gas emissions produced by mining comes "from diesel trucks in ..... read more


For more companies with products in the LHD market -
Go Here
| | |
| --- | --- |
| FEATURE - Mass Mining | |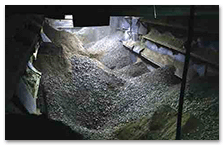 Lessons on Ore Factories
Allan Moss and Rob Bewick join E&MJ to discuss the challenges and opportunities cave mining offers, both today and tomorrow.

By Carly Leonida, European Editor

For the green energy transition to be a success, the production of certain metals will need to rise substantially over the next 30 years. According to the paper, "Copper demand, supply and associated energy use to 2050" by Elshkaki et al., copper demand could increase up to 350% by 2050. However, as demand soars, globally, copper grades are declining. The richest, shallowest deposits are all but gone, leaving mining companies with little choice but to exploit lower grade and more disseminated reserves at greater depths. As production across the globe transitions from a base of aging, mainly open pit assets to deeper underground ones, the only way to generate the tonnages required at an acceptable cost will be through mass mining techniques like caving ..... read more

Top
For more companies with products in the Mine Planning market -
Go Here
| | |
| --- | --- |
| FEATURE - Tailings Dewatering | |
Momentum Builds in Tailings Dewatering
We ask five solutions providers where the industry's at with next-gen dewatering technologies challenges.

By Carly Leonida, European Editor

Today, for a mixture of social, economic and environmental reasons, nearly every mining company is looking at removing more water from their tailings. The drivers are clear and so are stakeholder's expectations for the future. But what is still to be determined is how we can execute on this vision at an industry-wide level. That said, momentum is gathering. There is now a wide selection of high-performance dewatering technologies available on the market and vendors are building expert design, engineering and operating packages around these to support mining companies ..... read more

For more companies with products in the Dewatering Equipment market -
Go Here
| | |
| --- | --- |
| FEATURE - Supply Chain | |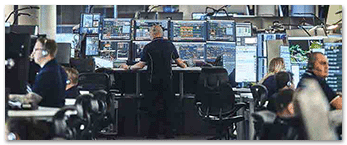 Forging Stronger Chains
Producers are taking steps to ensure future calamities won't break essential links in supply chains.

By Russell A. Carter, Contributing Editor

Like other basic industries, mining has traditionally been bound by chains — sequences of connected events, actions, expectations or demands regarded as essential for efficient business operations. Localized developments that spiraled outward into global scope during the pandemic's first wave in 2020 — factory shutdowns, workforce disruptions, supplier failures and delays, for example — dissolved some of those chains as if they were made of paper mâché. Prices and demand for industrial metals suddenly plummeted .... read more

Top

For more companies with products in the Mine Planning market -
Go Here
| | |
| --- | --- |
| Video Presentations | |
The latest listings from the World Mining Equipment Video Library - to view the video, click the image.
For more details on the Video Hub -

Go Here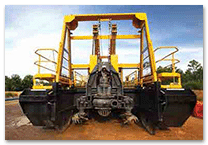 Slurry Pump for Relocating Ponds.
Weir Minerals launched the Multiflo Mudflo hydraulic submersible slurry pump for abrasive applications and large-particle handling. It features a hydraulically driven wet-end designed specifically to reprocess and relocate tailings ponds, maintain water retention dams, and manage slimes and sludge ponds. The pump combines the Warman MGS pump-end, Multiflo CB32 hydraulic cutters, and ESCO excavation teeth .... read more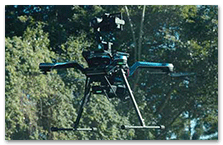 Drones for GPS-Denied Areas
Emesent announced Hovermap autonomy and payload is now plug-and-play compatible with Zoe aircraft from Acecore Technologies. The integration allows Zoe to fly beyond line of sight and communication range, even in GPS-denied environments.....read more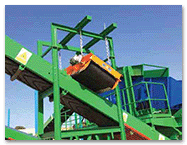 Suspended Permanent Magnets
Eriez reported the CP-20 and TP-25 Suspended Permanent Magnets are delivering cost savings to users who put them upstream of crushers to capture tramp metal. The CP-20 Series Magnets provide a continuous and uniform magnetic field across a feed belt. The TP-25 Series Magnets use a powerful twin-pole magnetic circuit to provide maximum ferrous removal .... read more

Top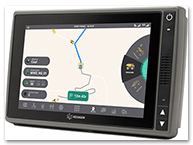 Hexagon awarded significant project at Laotian gold mine
Hexagon's Mining division has been awarded a fleet management project at Sepon gold mine in Southern Laos. The deployment will see HxGN MineOperate OP Pro implemented in trucks, excavators and auxiliary equipment at the mine by the end of the year ....read more
Flexicon Introduce Access Platform Line
Flexicon have introduced a new line of anti-slip access platforms to reach elevated process equipment safely, eliminating the need for ladders, scissor lifts and forklift cages. The modular system includes braced frames which can be bolted to the floor, 1220 mm square deck sections, and stairways with elevations up to 2.4 m. .... read more



Kal Tire & Pitcrew AI team up to bring mines autonomous tire inspections
Kal Tire's Mining Tire Group and computer vision specialist Pitcrew AI have formed an agreement that will bring mines autonomous detection of hot tires, tire separations and other tire and mechanical damage any time, anywhere and without the vehicle needing to stop. .... read more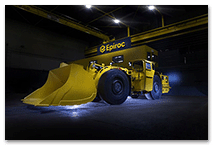 Epiroc to acquire specialist in mining vehicle battery conversions
Epiroc, is to acquire the business and assets of FVT Research Inc., a Canadian company with expertise in converting diesel-powered mining machines to battery-electric vehicles. FVT Research, based in Vancouver, Canada, designs diesel-to-battery conversion kits and rebuilds mining machines to electric versions. The company has also recently been part .…. read more

Top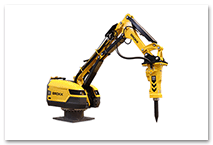 Brokk Introduces Pedestal Boom
Leading manufacturer of remote-controlled demolition robots, Brokk, has introduced the Brokk Pedestal Boom. A compact, stationary breaker boom system for the mining and aggregates industry, that allows producers to apply the power and precision of Brokk's demolition robots, to primary breaking tasks that feed mobile crushers, jaw crushers, gyratory crushers and grizzlies ....read more
OCTOBER 6-7, 2021: Joburg Indaba, Johannesburg, South Africa.
Contact: Web: www.joburgindaba.com
DECEMBER 5-10, 2021: American Exploration & Mining Association, Sparks, Nevada, USA.
Contact: Web: www.miningamerica.org
JANUARY 30-FEBRUARY 2, 2022: International Society of Explosives Engineers (ISEE), Las Vegas, Nevada, USA.
Contact: Web: www.isee.org
FEBRUARY 27-MARCH 2, 2022: Society for Mining, Metallurgy and Exploration (SME), Salt Lake City, Utah, USA
Contact: Web: www.smenet.org
MARCH 2-9, 2022: Prospectors & Developers Association of Canada (PDAC), Toronto, Ontario, Canada.
Contact: Web: www.pdac.ca
MAY 1-4, 2022: Canadian Institute of Mining (CIM), Vancouver, British Columbia, Canada.
Contact: Web: www.cim.org
For a full calendar of mining industry conferences and events - click here
| | |
| --- | --- |
| WHO'S MOVING WHERE | |

Fresnillo Anglo Pacific Group PLC announced that Julian Treger will step down from his role as CEO after eight years. Treger will remain as CEO, leading the team and the group's strategic objectives until March 31, 2022, thus ensuring a smooth transition to new leadership for Anglo Pacific.

Argentina Lithium & Energy Corp. engaged Miles Rideout as its new vice president of exploration. Previously, he served five years as CEO of Latin American Minerals Inc. board.

Gatos Silver Inc. announced the departure of John Kinyon, COO. The Los Gatos Joint Venture operations will report directly to Dale Andres, president of the company. Andres recently joined Gatos Silver from Teck Resources.

Gowest Gold Ltd. appointed Dan Gagnon as president and CEO, effective October 4. He will replace Interim President and CEO Yungang Wu, who will remain a member of Gowest's Board of Directors and Technical Team. Most recently, Gagnon was general manager and then vice president operations with Harte Gold Corp. Gowest also appointed Demin "Fleming" Huang as CFO. Huang will replace Janet O'Donnell. Currently, he is also president and CFO of another TSX Venture resource company. Huang will be stepping down as a director.

Appian Capital Advisory appointed Paul Harvey as a senior operating partner, based in Perth, Western Australia. Prior to joining Appian, he was COO of South32, where he was responsible for base metals assets, the global manganese business, metallurgical coal and major capital projects.
The Ontario Mining Association announced Natasha Vaz as the designated incoming chair of its board of directors. Vaz will become the fi rst woman to serve in this role. She will succeed Mike McCann, who leaves the OMA to accept the position of president and CEO of Iron Ore Co. of Canada (IOC). Vaz is COO at Kirkland Lake Gold.
Epiroc appointed Charlotta Grähs as senior vice president and general counsel and member of Group Management, effective no later than March 1, 2022. Grähs will succeed Jörgen Ekelöw, who will retire. Grähs will also act as secretary to Epiroc's Board of Directors.

Tomas Eliasson, executive vice president and CFO, for Sandvik has decided to leave his position as of October 31, after more than fi ve years in the group. The recruitment process for a new CFO has been initiated. Until a permanent solution has been found, Cecilia Felton , currently vice president of Group Control, will serve as the company's interim CFO. Eliasson will until February 1, 2022, also be available to ensure a smooth transition.
About - providing an abreviated version of the current print edition of E&MJ, WOMP is distributed throughout the world to decision makers in the global mining industry, the last week of every month.

Subscribe to E&MJ - To receive your own copy of the print edition of E&MJ, click here , and complete your details. E&MJ is available free of charge to qualified readers.

Contact - if you have views, opinons or comments or editoral that you would like to submit, we would be delighted to hear from you - click here

Top