BHP Will Spend $5.7B on Jansen Project
---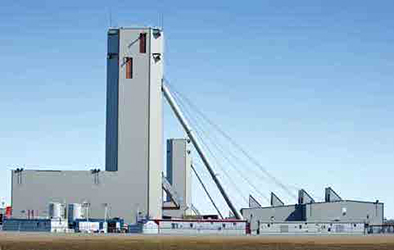 BHP expects to produce 4.35 million mt/y of potash from the Jansen mine.

BHP has approved $5.7 billion in capital expenditure for the Jansen Stage 1 potash project in the province of Saskatchewan, Canada. BHP CEO Mike Henry said Jansen is aligned with BHP's strategy of growing its exposure to future facing commodities in world-class assets, which are large, low cost and expandable.

"This is an important milestone for BHP and an investment in a new commodity that we believe will create value for shareholders for generations," Henry said. "Jansen is located in the world's best potash basin and is expected to operate up to 100 years."

Jansen Stage 1 is expected to produce approximately 4.35 million metric tons per year (mt/y) of potash and has the potential for further expansions. First ore is targeted for 2027, with construction expected to take approximately six years, followed by a ramp-up period of two years.

Jansen Stage 1 includes the design, engineering and construction of an underground potash mine and surface infrastructure, including a processing facility, a product storage building, and a continuous automated rail loading system. Product will be shipped to export markets through Westshore, in Delta, British Columbia.

BHP has already invested $4.5 billion in the project, which includes construction of the shafts and associated infrastructure ($2.97 billion), as well as engineering and procurement activities, and preparation works related to Jansen Stage 1 underground infrastructure. The construction of two shafts and associated infrastructure at the site is 93% complete and expected to be completed in 2022. To date, approximately 50% of all engineering required for Jansen Stage 1 has been completed, significantly de-risking the project.
---
As featured in Womp 2021 Vol 09 - www.womp-int.com