The latest from the
World Mining Equipment
Video Library
View




Nationalism and Excessive Taxation Raise Concerns for Miners

Metals prices are moving toward historic highs, markets remain tight and governments are looking to horn in on the action. News opens this month with every expat's worst nightmare, a foreign government taking control of a mining asset. The Kyrgyz Government seized control of Centerra Gold's Kumtor mine during mid-May after sending government authorities to the mine, Kumtor Gold Co.'s (KGC) office in Bishkek, and the homes of several KGC employees. Centerra is now no longer in control of the Kumtor mine, which was expected to produce 470,000 ounces (oz) of gold this year, and it said it can no longer ensure the safety of the mine's employees or operations.
E&MJ has also recently reported that both Chile and Peru are seeking to impose new taxes on copper miners. There is legislation before the Chilean Senate that would impose .... read more


Steve Fiscor, Publisher & Editor in Chief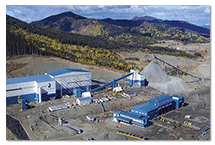 Kyrgyz Government Seizes Control of Kumtor Gold Mine
The Kyrgyz Government effectively seized control of the Kumtor mine during mid-May after sending government authorities to the mine, Kumtor Gold Co.'s (KGC) offi ce in Bishkek, and the homes of several KGC employees, according to Centerra Gold, KGC's parent company. Centerra is now no longer in control of the Kumtor mine and it said it cannot ensure the safety of the mine's employees or operations. Shortly before the government took control .... read more
Grupo México Will Invest in Sonoran Smelter
Grupo México is planning to invest $3.1 billion for metal refining in the state of Sonora and electrical infrastructure for a key mine in the isolated Baja California peninsula, according to Executive Vice President Xavier García. The six-year investment plan includes a $2.3 billion expansion to the existing smelting capacity in Sonora, the northern state where the company's main mines are located, and $815 million for new power lines .... read more

Top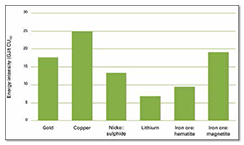 New Report Defines Mining's Energy Intensity
The global mining industry must move away from legacy systems and processes if it is to meet the challenge of decarbonization, according to a new report that calculates mining's share of global energy consumption and identifies ways the industry can aid the transition to net zero emissions. The report, commissioned by the Weir Group plc, analyzes mine energy data from more than 40 published .... read more


Rusal Spins Out High-carbon Assets
En+ Group IPJSC, the world's largest producer of low-carbon aluminum and independent hydropower, announced that its subsidiary UC RUSAL has proposed a spin out of its high carbon assets and to change its name to AL+. UC RUSAL will essentially split its metal segment into two companies: carbon- free AL+ and high-carbon NewCo. UC RUSAL, which will retain the majority of production assets and will be focused on reaching its full potential as a sustainable business.... read more


| | |
| --- | --- |
| AROUND THE WORLD - USA & CANADA | |

Newmont Completes Purchase of GT Gold
Newmont Corp. has completed the acquisition of GT Gold Corp. It purchased the remaining 85.1% of common shares of GT Gold not already owned by the company. GT Gold owns the Tatogga project in the Stikine region of northwestern British Columbia, comprised primarily of the Saddle North.... read more


Coeur Buys Stake in Victoria Gold
Coeur Mining acquired more than 11 million shares (17.8%) of Victoria Gold Corp. from Orion Mine Finance at a price of C$13.20 per share. In connection with the transaction, Orion will receive nearly 12.8 million shares of Coeur common stock (4.9%), representing an aggregate consideration of approximately $117.2 million. Orion's sales of Coeur shares will be subject to certain restrictions. "We have long admired the quality of Victoria's Eagle asset and its recent ....read more

Top
Stone Canyon Acquires K+S Americas Salt Business
Stone Canyon Industries Holdings LLC, Kissner Group Holdings minority owner and CEO Mark Demetree and affiliates closed on their acquisition of K+S Aktiengesellschaft's Americas salt business, including Morton Salt, for a previously disclosed purchase price of approximately $3.2 billion. "We are excited to move to the next stage of Stone Canyon's acquisition of the iconic Morton Salt brand and the family of K+S Americas products," said James Fordyce, co-chairman and co-CEO of Stone Canyon .... read more


| | |
| --- | --- |
| AROUND THE WORLD - Latin America | |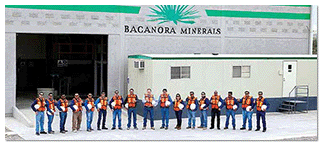 Ganfeng Makes Offer for Bacanora Lithium
The world's largest lithium metals producer, Ganfeng Lithium offered to buy the shares it does not already own in Bacanora Lithium for up to $264.5 million. Bacanora Lithium and Ganfeng own the open-pit Sonora Lithium project in Mexico. Ganfeng, which in February announced a plan to raise its stake in Bacanora from 17.41% to 28.88%, will acquire the remaining shares in the company ... read more


Top
Antofagasta Sets New Emissions Targets
Antofagasta plc announced two new greenhouse gas (GHG) reduction targets as part of its Climate Change Strategy and its wider commitment to operate sustainably as a leading copper producer. One is to reduce the company's direct (Scope 1) and indirect (Scope 2) GHG emissions by 30%, or by 730,000 metric tons (mt) of CO2e by 2025, relative to 2020. The other, longer-term target is to achieve carbon neutrality by 2050, in line with Chile's own national target, or earlier if technologies are developed over the coming years that allow this goal ... read more


| | |
| --- | --- |
| AROUND THE WORLD - Australasia | |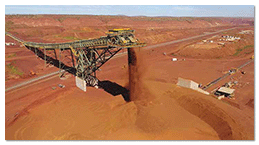 BHP Delivers First Production From South Flank
On May 20, BHP achieved fi rst ore at its US$3.6 billion South Flank mine in the central Pilbara, Western Australia. With the existing Mining Area C, it will be the largest iron ore hub in the world, producing 145 million metric tons (mt) of iron ore per year, according to BHP. South Flank is an 80-million-mt/y mine and will be the most technically advanced high-quality iron ore mine in Western Australia, the company said …. read more


Top

First Quantum Sells Stake in Ravensthorpe to POSCO
First Quantum Minerals Ltd. has entered a binding agreement to sell a 30% equity interest in the Ravensthorpe Nickel Operation in Western Australia for $240 million in cash to POSCO, a large South Korean steel producer. First Quantum will retain a 70% interest in Ravensthorpe and continue as the operator. In addition to the transaction, POSCO and First Quantum have also agreed to evaluate a strategic partnership to generate battery precursor materials from Ravensthorpe's production. …. read more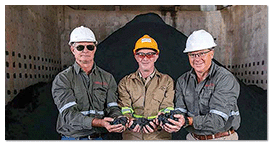 Kamoa Produces First Copper Concentrate
On May 20, the first ore was fed into the Kamoa Copper's Kamoa-Kakula mill to undertake preliminary "hot" commissioning tests on the mills and other equipment. Shortly after the mill startup, the first mill feed grade reached between 4% to 6% percent copper. The mine is expected to ramp up to 7.6 million metric tons per year (mt/) in the third quarter of 2022. Kamoa Copper S.A. is expected to be the world's highest-grade large copper mine …. read more
Top
Richards Bay Minerals General Manager Is Murdered
By Gavin du Venage, South Africa Editor
The murder of a senior mining offi cial in what appears to be a deliberate assassination has sent shockwaves through the South African resources industry. Nico Swart, the general manager for Richards Bay Minerals (RBM), controlled by Australia's Rio Tinto, was shot dead on Monday, May 24 while driving to work. Police said he suffered multiple gunshot wounds from at least three attackers who appear to have waited to ambush his vehicle. More than 20 high-caliber bullets were sprayed into Swart's vehicle in Meerensee, a residential area about 25 minutes from RBM, shortly before 7 a.m., according to police .... read more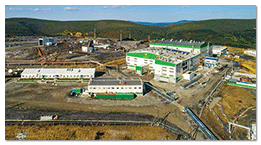 Polyus Completes Verninskoye Mill Expansion
Polyus has successfully completed the expansion of the Verninskoye mill's throughput capacity to 450 metric tons per hour (mt/h) and 3.5 million mt/y. The $60 million project located in the Bodaybo district in Russia, which was launched in the fourth quarter of 2019, has been completed ahead of schedule and on budget. The upgrade is expected to generate an additional 40,000 ounces per year (oz/y) of gold .... read more


Top
Yuri Trutnev Inspects Construction Sites at Udokan Plant
Russia's deputy prime minister, Presidential Plenipotentiary Envoy to the Far Eastern Federal District Yuri Trutnev, with Minister for the Development of the Russian Far East and the Arctic Aleksei Chekunkov, Trans-Baikal Territory Governor Alexander Osipov, and Udokan Copper Board Chairman Valery Kazikaev in tow, inspected the construction sites of the Udokan Mining and Metallurgical Plant, one of the largest and most ambitious projects in the Far East .... read more



| | |
| --- | --- |
| THIS MONTH IN COAL | |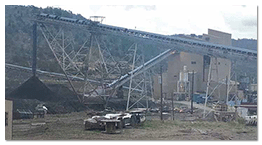 Coal Production Begins at New Elk Mine
Allegiance Coal Ltd. commenced coal production in the Blue Seam at the New Elk Mine in Colorado on May 21 with the first production unit. Commencement was hindered for three weeks due to delays in obtaining approvals to mine operational plans from the Mine Safety and Health Administration (MSHA), according to the company. The delay was due to the impact of COVID-19 on MSHA with the closure of its office in Colorado coupled with key staff on leave .... read more


Top

Polish, Czech Leaders Meet to Resolve Issues Over Coal Mine
Recently, a meeting was held between leaders in Poland and neighboring Czech Republic in an attempt to solve a years long disagreement over a Polish coal mine that is close to the border between the two countries, according to Piotr Müller, government spokesman for Poland. The Czech government said the brown coal mine in Turow, a Polish town near the Czech and German borders, is draining groundwater from Czech communities and causing other environmental harm to Czech citizens  …. read more


-->
| | |
| --- | --- |
| FEATURE - Columbia Steel 120 | |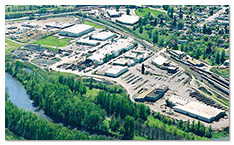 Columbia Steel Celebrates 120 Years
Three generations of family leadership have led the company through challenges and growth.

By Steve Fiscor, Editor-in-Chief

This year marks Columbia Steel Casting's 120th anniversary. Originally founded in 1901 as Columbia Engineering Works, the company was the fi rst steel foundry west of the Mississippi River and supplied machinery parts for mining and lumber operations throughout the Pacifi c Northwest and California. Today, the company continues manufacturing steel wear parts for customers worldwide from its headquarters in Portland, Oregon, USA. Few companies celebrate a milestone such as this without overcoming some adversity..... read more



For more companies with products in the Steel market -
Go Here
| | |
| --- | --- |
| FEATURE - Health and Safety | |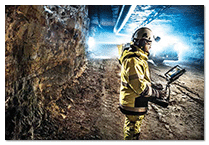 Zeroing in on Zero-harm
There's no one-size-fits-all answer for improving mine worker safety, but an expanding array of possible solutions makes it easier to tailor a program for success.

By Russell A. Carter, Contributing Editor

Decisions and outcomes in the mining industry are mostly shaped by the laws of science, mathematics or supply and demand, but when it comes to safety and health issues, those ironclad laws and proven principles have to share space with the fuzzy science of human behavior. As an industry that involves large, diverse work groups and a constant flow of contractor and vendor personnel on site, the expanding scope of health and safety concerns might present mining companies with a prospect similar to switching from a game of checkers with a familiar adversary to 3D chess with a constantly changing lineup of opponents..... read more. ..... read more

Top

For more companies with products in the Health and Safety market -
Go Here
| | |
| --- | --- |
| FEATURE - Mine Rescue | |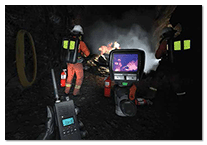 Equipping Tomorrow's Emergency Responders
How collaborative development of new technologies is preparing mine rescue teams for future challenges.

By Carly Leonida, European Editor

Mining processes and operations are evolving faster today than they ever have. While this provides multiple safety benefits underground — fewer people sub-surface, less hands-on work with heavy machinery, better ventilation, etc. The ubiquity of deeper, hotter, technologically more advanced mines also poses challenges for mine rescue teams and in emergency response planning ..... read more


For more companies with products in the Mine Rescue market -
Go Here
| | |
| --- | --- |
| FEATURE - Flotation | |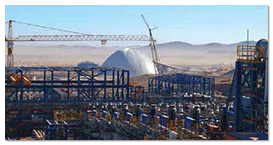 Flotation: The Past, Present and Future of Mineral Processing?
We explore the sustainability of a time-honored beneficiation technique.

By Carly Leonida, European Editor

As we look to the future, the mining industry faces a myriad of challenges. While demand for metals like copper, cobalt, lithium and iron ore is projected to reach record highs by 2050, ore grades are decreasing, orebodies are becoming more complex, and fewer tier 1 deposits are being discovered. As metal prices increase, lower-grade orebodies are becoming economically feasible. But, with lower grades come higher tonnages to sustain production. Processing these deposits requires ever finer grinding for mineral liberation and significant flotation residence times. Lower grades mean that quantities of tailings and mine waste generated are also increasing. And, for many operations, their management is now a significant liability. .... read more

Top


For more companies with products in the Flotation market -
Go Here
| | |
| --- | --- |
| Video Presentations | |
The latest listings from the World Mining Equipment Video Library - to view the video, click the image.
For more details on the Video Hub -

Go Here
Mobilaris and Zinkgruvan collaborate to digitalize operations.
Mobilaris and Zinkgruvan Mining AB have worked together to set up a full site coverage, communication, and positioning infrastructure. Zingkgruvan was looking to find solutions to digitalize their operations to improve safety, efficiency, and productivity. During the project, Mobilaris Virtual Tag™ was developed. The tag can run on a smartphone .... read more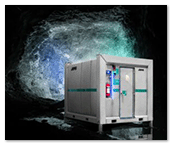 Jama MRC 2 – Mobile Rescue Chamber
Jama has launched a new generation of its mobile rescue chamber for the mining and underground industry - The MRC 2. Building on Jama´s appreciated MRC concept, it purifies the air from carbon dioxide and new oxygen is added continuously, meaning there is no need to use masks.....read more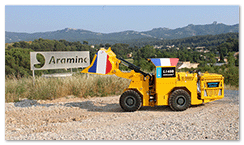 Aramine at the Élysée – "Made in France"
On the 3rd and 4th of July, the Elysée Palace will host the second edition of the "Made in France" exhibition. Initiated by the President of the Republic in January 2020, this annual meeting honours companies, artisans, producers and industrialists who are fully committed to French manufacturing. Aramine teams are proud and honored that their work is rewarded by the recognition of the French Republic President and the Jury who have selected Aramine .... read more

Top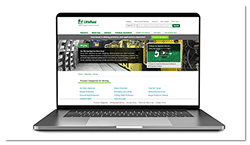 Littelfuse Launches Microsite Focused on Mining Safety
Industrial technology manufactures Littelfuse have launched a mining microsite focused on safe and reliable distribution of electrical power in mining operations. "This new mining-focused microsite centralizes resources to make it more convenient and efficient for mining professionals," said Debra Jayson, Senior Marketing Manager, Littelfuse Industrial Business. "In the mining industry, ....read more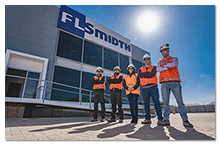 FLSmidth receives significant order for a range of key equipment for greenfield Chilean copper mine.
FLSmidth has been selected to supply the majority of the key mineral processing technologies for a major copper producer in the Atacama Region of Chile. The range of equipment and technologies includes the primary gyratory crusher, SAG mill, ball mill, traditional flotation cells, column cells, thickeners, cyclones and pumps. The flotation tailings and slimes .... read more


Devico - Free Survey Data Management System
Devico AS released DeviCloud, a complete survey data management system. It connects drillers, geologists and engineers through a cloud-based platform, the company reported. They system provides each user group with immediate access to surveys, and it supports two-way communication between the site .... read more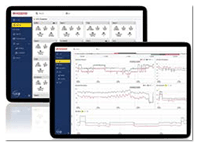 A.W. Chesterton Co - Cloud-based Machine Monitoring
A.W. Chesterton Co. released Chesterton Connect Cloud, a web-based dashboard and analytics platform for manipulating data from Chesterton Connect equipment monitoring sensors. The solution gives 24/7 access to process and operating conditions of equipment, and helps users quickly detect trends .…. read more

Top
Paus - Precision Scaler
PAUS launched the PScale 8-T, which enables higher performance rates, more sensitive handling, and a safer work environment. The unit has many safety features. The operator's cabin outperforms international ROPS/FOPS requirements, the company reported. Available are 3P safety belts, a brake test button, hill-start assistance ....read more
SEPTEMBER 13-15, 2021: MINExpo INTERNATIONAL, Las Vegas, Nevada. USA
Contact: Web: www.minexpo.com/
OCTOBER 6-7, 2021: Joburg Indaba, Johannesburg, South Africa.
Contact: Web: www.joburgindaba.com
DECEMBER 5-10, 2021: American Exploration & Mining Association, Sparks, Nevada, USA.
Contact: Web: www.miningamerica.org
JANUARY 30-FEBRUARY 2, 2022: International Society of Explosives Engineers (ISEE), Las Vegas, Nevada, USA.
Contact: Web: www.isee.org
FEBRUARY 27-MARCH 2, 2022: Society for Mining, Metallurgy and Exploration (SME), Salt Lake City, Utah, USA
Contact: Web: www.smenet.org
MARCH 2-9, 2022: Prospectors & Developers Association of Canada (PDAC), Toronto, Ontario, Canada.
Contact: Web: www.pdac.ca
For a full calendar of mining industry conferences and events - click here
| | |
| --- | --- |
| WHO'S MOVING WHERE | |

Fresnillo announced that Alberto Baillères is stepping down as chairman and will be leaving the board of directors of the company. The board invited Baillères to become honorary president of Fresnillo plc in recognition of his enormous contribution. Alejandro Baillères, currently deputy chairman, has been elected chairman.

Boliden's Board of Directors appointed Karl-Henrik Sundström as deputy chairman of the board.

Liberty Gold Corp. appointed Brian Martin as vice president, business development. Prior to joining Liberty Gold, he served in senior corporate development roles at SSR Mining Inc. During his tenure at SSR, Martin was responsible for the mergers and acquisitions due diligence and execution processes, resulting in a number of completed transactions including the recent merger with Alacer Gold Corp.

Trevali Mining Corp. appointed David Schummer as COO, effective August 30. He has held the role of senior vice president at Ma'aden Gold and Base Metals, COO at Newgold and spent 22 years with Newmont Mining Corp.

Carnavale Resources Ltd. appointed Humphrey Hale as CEO. Hale has held the role of consulting managing geologist since July 2020. His most recent role has been as an exploration and mining consultant.

Turner Mining Group will be led by Lennie Boteilho , senior vice president of mining. Bill Oglesby joined as director of planning and estimating. Oglesby joined Turner Mining Group from Ames Construction. Austin Anstoetter joined as director of operations. He joins Turner Mining Group from Granite Construction, bringing advanced project management and estimating skills coupled with knowledge of large civil construction and complex mining projects. Chris London joins as safety manager. London joins Turner Mining Group from Vista Prop. Trista Vanderhoof joined as procurement and offi ce manager. Vanderhoof joined Turner Mining Group from Suntec Concrete.

Sherritt International Corp. appointed Leon Binedell, a 25-year mining industry veteran, as president and CEO. Most recently, he worked as CFO of Guyana Goldfi elds Inc.

Russell Mineral Equipment appointed Max Wijasuriya to its board of directors.
About - providing an abreviated version of the current print edition of E&MJ, WOMP is distributed throughout the world to decision makers in the global mining industry, the last week of every month.

Subscribe to E&MJ - To receive your own copy of the print edition of E&MJ, click here , and complete your details. E&MJ is available free of charge to qualified readers.

Contact - if you have views, opinons or comments or editoral that you would like to submit, we would be delighted to hear from you - click here

Top