Nationalism and Excessive Taxation Raise Concerns for Miners
---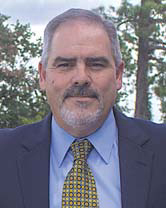 Metals prices are moving toward historic highs, markets remain tight and governments are looking to horn in on the action. News opens this month with every expat's worst nightmare, a foreign government taking control of a mining asset. The Kyrgyz Government seized control of Centerra Gold's Kumtor mine during mid-May after sending government authorities to the mine, Kumtor Gold Co.'s (KGC) office in Bishkek, and the homes of several KGC employees. Centerra is now no longer in control of the Kumtor mine, which was expected to produce 470,000 ounces (oz) of gold this year, and it said it can no longer ensure the safety of the mine's employees or operations.
We have also recently reported that both Chile and Peru are seeking to impose new taxes on copper miners. There is legislation before the Chilean Senate that would impose a royalty as high as 75% on copper sales when prices are above $4/lb. As this edition was going to press, the price of copper was $4.62/ lb. Many of the foreign-owned copper mines in Chile have tax agreements that expire in 2023. Adding to the tension in Chile, miners at BHP's Spence and Escondida mines recently decided to strike.
We also report this month that Kamoa Copper in the Democratic Republic of the Congo (DRC) produced its first copper concentrate. This was another historic moment for Robert Friedland, Ivanhoe Mines and their joint venture partners, including China-based Zijin Mining. The Kamoa-Kakula mine is expected to produce 3.8 million metric tons per year (mt/y) of copper from one of the richest copper deposits being mined today. Imagine their surprise when the DRC enacted a ban on the export of copper and cobalt concentrates.
In a situation similar to what is happening in Indonesia, Ivanhoe could avoid the export ban by building a copper smelter in the DRC. Ivanhoe and Zijin Mining are currently assessing the construction of a smelting complex at Kamoa- Kakula to produce blister and anode copper. Refining copper ore domestically generates additional revenues for the DRC, but they would also be building another asset without a guarantee.
Resource nationalism and excessive taxation has always been a concern for multinational miners. Politicians seem to have a short memory when it comes to the discussion of the investments made by mining companies. Just when these assets could provide healthy returns, governments make short-sighted decisions that will not only impact the profit margins of the mining companies, but will also negatively affect future investment decisions for their countries.
Enjoy this edition.


Steve Fiscor, Publisher & Editor-in-Chief, E&MJ
---
As featured in Womp 2021 Vol 06 - www.womp-int.com