Columbia Steel Celebrates 120 Years
Three generations of family leadership have led the company through challenges and growth

By Steve Fiscor, Editor-in-Chief
---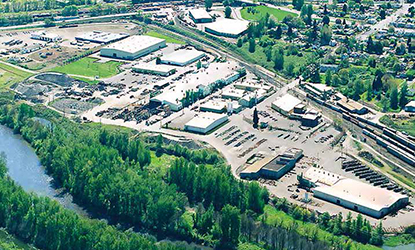 An aerial photograph shows how Columbia Steel has grown with the community.

This year marks Columbia Steel Casting's 120th anniversary. Originally founded in 1901 as Columbia Engineering Works, the company was the first steel foundry west of the Mississippi River and supplied machinery parts for mining and lumber operations throughout the Pacific Northwest and California. Today, the company continues manufacturing steel wear parts for customers worldwide from its headquarters in Portland, Oregon, USA.

Few companies celebrate a milestone such as this without overcoming some adversity. The lean years of the Great Depression led to an unprecedented period of growth supporting the local shipbuilding industry during World War II. Columbia Steel struggled to find its niche in the postwar years and faced a devastating fire that nearly destroyed its old plant. However, a new foundry location along with new products and processes developed during the 1960s and 1970s allowed the company to make inroads in the global mining industry and set the stage for worldwide growth. "Fortunately, we've learned how to adapt and overcome obstacles throughout our history. A year ago, our team faced a new set of challenges when the coronavirus pandemic hit," President and CEO Martha Cox said. "We had to quickly institute new sitewide health and safety protocols to meet the demand of being designated as critical infrastructure by the Department of Homeland Security."

Throughout much of its history, the company has been led by three generations of the Bird family. The first was Hobart Bird, a World War I hero, who returned from Europe to work with the maintenance crew before going into sales and management, eventually buying the company. Hobart "Bud" Bird followed his father as company president. He led Columbia Steel through its explosive growth in the second half of the 20th century before turning company leadership over to his daughter Martha Cox in 2012. She began working in Columbia Steel's accounting and data processing departments while receiving a master's degree in finance.

"I feel a tremendous responsibility leading a company with such a long history in Portland. With second- and third-generation employees still within our ranks, a connection to the past always feels close at hand," Cox said. "Our goal today is the same as it has always been, which is to maintain our status as the preferred supplier of replacement wear parts in the industries we serve by providing exceptional value through guaranteeing proper fit, performance and customer satisfaction."

Today, Columbia Steel employs more than 250 people at its 86-acre facility, which consists of an on-site product design and engineering department, pattern- making capabilities, extensive machine shop, and full-service steel casting foundry. The company continues its tradition of delivering high-quality wear parts for the mining industry. As the company moves into its 121st year and beyond, Cox said it will stay focused on offering innovative solutions to its customers' most pressing problems while also exploring new product opportunities.

Family Legacy
In the early 1900s, Portland had a reputation as a dirty and dangerous port town set on the outskirts of the American West, but the community was also thriving as an economic hub for mining, timber and agricultural work. Columbia Steel's foundry played an important role supplying wear parts for those growing resource sectors. Portland grew and Columbia Steel grew with it, producing steel railroad track switches, ship parts, gold dredges and industrial machinery components.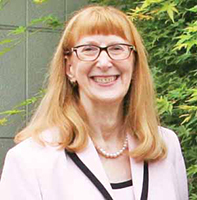 Martha Cox, president and CEO, Columbia Steel.

The company responded to this increasing demand by installing the first threephase electric arc steel-melting furnace west of the Mississippi. This new furnace allowed the company to make manganese steel using the duplexing method by melting ferromanganese in a cupola and mixing it with steel from the arc furnace.

During 1929, U.S. Steel acquired Columbia Steel. By that time, Columbia Steel had three rolling mills and a foundry. The only salesman in Portland was transferred to U.S. Steel's Geneva operations in Utah and Hobart Bird saw an opportunity. After returning to the area from World War I, Bird came back to work at Columbia as a member of the maintenance crew before advancing to foreman. One day, he left for work wearing his best suit and asked for the open sales position. Surprised by his initiative, company president, Alexander Clark, said if he wanted the job that badly, he could have it.

Later that year, the stock market crashed, the Great Depression began and the company's financial fortunes changed almost overnight. In 1931, U.S. Steel sold the company to a group of Portland investors. Clark remained president under the new ownership group, while Bird advanced to vice president. The gold mining business supported Columbia Steel during the depression. In 1938, Clark retired and Bird took over as president.

Bird began buying up stock and eventually gained control of the company. He advanced from maintenance crew to ownership, beginning a legacy of family leadership that continues today. Bird passed away unexpectedly in 1946 and his son Bud Bird left his Coast Guard career and took over the company. Bud Bird developed new products and implemented new processes during the 1960s and 1970s, which led to considerable growth throughout the mining market in the 1980s. He retired in 2012 and passed the torch to Martha Cox. "He had a knack for recognizing growth opportunities and grew the company's replacement parts business," Cox said.

Securing Supply Lines
The prices for the materials used to make abrasion resistant parts have been influenced significantly by COVID-related disruptions in supply and demand, along with the demand in overseas markets, Cox said. "Purchased steel scrap and some of the alloys have risen 25%-30% since the end of last year," she added.

Columbia Steel manufactures primarily manganese alloy castings and some high-strength, low-alloy (HSLA) and chrome alloy steels. "Our most cost-effective input is to buy back worn manganese crusher liners, especially our own, where the alloys are already added," Cox said. "While there has been some increase in the price of worn castings, it's dwarfed by the price increase of recycled steel scrap from local industrial operations and the cost of alloys to meet our particular recipes. Recycled steel scrap is still a major input and we have worked with three local scrap dealers for many years."

Columbia Steel is also working with a local university to study material properties as they relate to the thickness of manganese steel. "We are currently pushing the boundaries of mechanical properties for pouring manganese steels," Cox said. "It's an ongoing initiative to see what alloys will provide longer lasting parts. "We benefit by the control we have start to finish from product design, pattern making, casting and machining. There are also good opportunities to converted fabricated parts into castings."

Columbia Steel also understands the importance of recycling, which is not only important from an environmental perspective, but also very cost effective for operations. "We recycle 50 tons of sand a day, keeping it in productive use and out of landfills," Cox said. "We also recycle nearly 1 million gallons of water a day allowing us to hold a non-discharge permit for process water while rates have escalated more than 3,000%."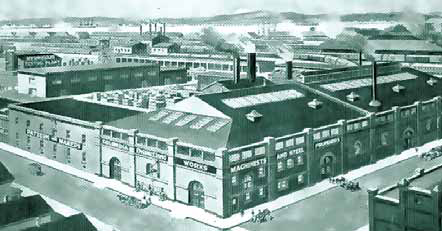 Columbia Engineering Works (circa 1904) operates the first foundry west of the Mississippi River.

The company continues to evolve with Portland and Oregon and has had to adapt to new local, county and state rules. Over the years, the company has invested considerable sums of money in dust collection and water conservation programs. Now Oregon has a new standard for emissions control and Columbia Steel will soon make another significant capital investment to comply with those rules too.

It's All About the People
Like the mines they service, safety is the No. 1 consideration for Columbia Steel's operations. "Those who are familiar with foundries, the heat and the molten metal, know they can be demanding working environments," Cox said. "I'm proud of our safety record and the work that our safety committees are doing to improve operations."

The COVID-19 pandemic made this last year one of the more challenging of Columbia's 120 years. "When you work in the metals manufacturing environment, you can't send workers home and expect them to telecommute," Cox said. "Fortunately, mining was considered an essential industry, but access to the mines was limited. We manufacture high-quality products and as a result we are not the low-cost supplier, which means we need to find solutions for our customers. The company's district managers adapted to remote sales and support and worked with the mines to devise a logistics strategy to deliver wear parts to the mines."

A few employees contracted COVID-19, but there was no spread within the manufacturing plant, which speaks volumes about the safety committees and protocols they implemented. "The business of manufacturing wear parts is challenging, but also very rewarding," Cox said. "We are using this anniversary to recognize the people who built this company and celebrate the next generation that will guide it into the future."
---
As featured in Womp 2021 Vol 06 - www.womp-int.com