The latest from the
World Mining Equipment
Video Library
View




Feds Learn to Deal With Permitting Changes

The American Exploration & Mining Association (AEMA) held its annual conference in Reno, Nevada, USA, during the first week of December. The event brings together junior miners as well as some of the majors, prospectors, exploration geologists and suppliers mostly from the western USA and Canada to support the association. And, the mood this year was considerably upbeat.
One of the reasons for the renewed optimism is that projects are moving forward again. Two years after President Donald Trump issued Executive Order 13807, changes to the environmental review and permitting process are starting to take shape. They are having a serious impact on schedules for both regulators and mining proponents. In one of the sessions .... read more


Steve Fiscor, Publisher & Editor in Chief

Kirkland Lake Gold Buys Detour Gold
Kirkland Lake Gold Ltd. will acquire Detour Gold Corp. in all share deal. Under the terms of the transaction, all Detour Gold shares will be exchanged at a ratio of 0.4343 of a Kirkland Lake Gold share for each Detour Gold share. Upon completion, existing Kirkland Lake Gold and Detour Gold shareholders .... read more
Osisko Gold Completes Acquisition of Barkerville Gold Mines
Osisko Gold Royalties Ltd. and Barkerville Gold Mines Ltd. have successfully completed their previously announced business combination, where Osisko will acquire all of the issued and outstanding common shares of Barkerville it did not already own. It was fi nalized on November 21, resulting in Barkerville becoming a wholly-owned subsidiary of Osisko .... read more

Top

US Partners With Australia on Critical Minerals
On November 18, the United States and Australia formalized their partnership on developing both nations' critical mineral assets by signing a project agreement between Geoscience Australia CEO James Johnson and U.S. Geological Survey (USGS) Director Jim Reilly. The two partners outlined specific steps to strengthen an existing.... read more


Granite Creek to Acquire Interest in Copper North
Granite Creek Copper Ltd. has entered into an agreement to acquire more than 26.1 million shares of Copper North Mining Corp., representing approximately 30% of the outstanding Copper North shares, in consideration for more than 10.5 million shares of Granite Creek. Tim Johnson, Granite Creek CEO, said, "We believe this acquisition will be accretive to Granite Creek shareholders as the adjoining claim blocks of both .... read more

| | |
| --- | --- |
| AROUND THE WORLD - USA & CANADA | |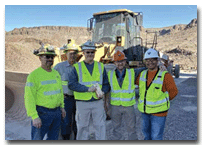 Para Resources Pours First Doré Bar at Gold Road Mine
On November 5, Para Resources Inc.'s Gold Road Project successfully smelted and poured a 380-ounce (oz) doré bar containing 220.8 oz of gold. The Gold Road mine, located in Arizona, USA, is expected to produce a doré bar two to three times per month, ramping up to 2,500-3,000 oz of gold per month during the first quarter of 2020 .... read more


Imperial Reports Red Chris Production for Q3 2019
Imperial Metals Corp. reported production at the Red Chris mine for the third quarter of 2019 was 19.5 million pounds (lb) copper and 8,419 ounces (oz) gold. These results represent 100% of production at Red Chris. Copper and gold production were up 11% in the third quarter compared to the second quarter of 2019. Mill throughput for the quarter averaged 30,568 metric tons per day (mt/d)....read more

Top
Equinox Developing Phase 1 of Castle Mountain Project
Equinox Gold has begun development of its Castle Mountain gold project in southeast California, 75 miles south of Las Vegas, Nevada, and 200 miles north of its currently producing Mesquite gold mine. Castle Mountain was mined from 1992 to 2004, producing more than 1 million oz of gold from heap leach operations before it was shut down due to low gold prices. Phase 1 of Equinox's re-development project will .... read more

| | |
| --- | --- |
| AROUND THE WORLD - Latin America | |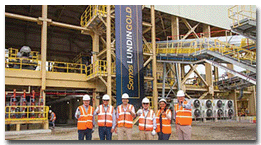 Lundin Gold Inaugurates Fruta del Norte Project
November 14, Lundin Gold Inc. held an inauguration ceremony for its Fruta del Norte gold project in Ecuador. The event was attended by Ecuadorian national, provincial, and local government authorities, representatives of the Canadian embassy, shareholders, finance lenders, community members, partner organizations.... read more


Top
Protests in Chile Impact Copper Mining
Some mining companies in Chile were, or have been, partially affected by intense protests that have shaken the world's largest copper producer, according to reports by Reuters. Some unions have also urged their affiliates to join in the demonstrations. Even though the protests over social demands have been extremely intense and have left at least 18 dead and more than 6,000 arrested, the head of the prosecutor's office said the unrest has not.... read more

| | |
| --- | --- |
| AROUND THE WORLD - Australasia | |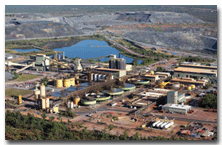 Rio Tinto Will Underwrite Ranger Uranium Project Rehabilitation
Rio Tinto will support Energy Resources of Australia Ltd.'s (ERA) plans for a renounceable entitlement offer to raise $324 million for the rehabilitation of the Ranger Project Area in Australia's Northern Territory. As a 68.4% shareholder in ERA, Rio Tinto will subscribe to its full entitlement …. read more


Top

Alleged Murder at Pilbara Minerals' Mine Site
A man died at the Pilgangoora Lithium-Tantalum Project site in the Pilbara region, Western Australia, on Monday, November 11. The death was not related to mining, but involved two contract employees. According to the Western Australia Police Force, a man in his 40s was killed and another man in his 30s has been arrested …. read more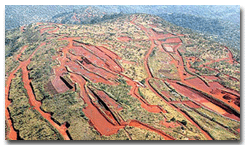 SMB-Winning Wins Bid for Simandou Blocks 1, 2
The winning bid to develop the Simandou iron ore blocks 1 and 2 in Guinea was awarded to consortium SMB-Winning. SMB-Winning was one of two companies, which included Australia's Fortescue Metals Group, to submit a bid when the bidding process opened on July 13. SMB-Winning offered $15 billion for the iron ore blocks …. read more
Top
Iamgold Outlines 12-year Mine Life for Essakane
Iamgold has reported results from a feasibility study that supports a modest increase in throughput at the carbonin- leach (CIL) processing plant at its Essakane open-pit gold mine in northeast Burkina Faso. When CIL processing comes to an end in 2026, operations will continue through 2031 based on heap leach processing of lower-grade ore. Plant optimization work to increase CIL throughput from 10.8 million metric tons per year …. read more



Centerra Gold Suspends Operations at Kumtor Mine
Centerra Gold's Kumtor mine, located in the Kyrgyz Republic, experienced a "significant rock movement" at the Lysii Waste Rock Dump in the morning hours of December 1. The mine initiated an emergency evacuation of all personnel from the area and immediately ceased mining operations. Two Kumtor employees who were working in the area did not report to the emergency gathering area and remain missing. A search and rescue…. read more


Top
Liberty Sells Interest in Turkish Copper Gold Deposit
Liberty Gold Corp. has received a US$4 million nonrefundable pre-payment from Cengiz Holdings A.Ș. for the sale of its 40% interest in the Halilağa copper gold porphyry deposit, located in Biga Province, northwest Turkey. The company will also receive US$6 million on closing of the amended sale agreement on August 15, 2020; US$6 million on the first anniversary.… read more



| | |
| --- | --- |
| THIS MONTH IN COAL | |
NTEC Expects to Secure Bonding for Wyoming Operations
The Navajo Transitional Energy Co. (NTEC) said it continues to maintain the operations it purchased from Cloud Peak Energy (CPE) and expects to secure all necessary bonds to continue operations without any delays. The announcement comes on the heels of Navajo Nation president's decision .... read more


Top

Australian Pacific Coal to Appeal for Dartbrook Coal Mine
Australia Pacific Coal Ltd. said it will appeal a state regulator's decision to not extend the life of an idled coal mine, as reported by Reuters. Australian Pacific, in its appeal, hopes to have the decision amended to extend the life the mining operation to a reasonable time frame that would provide a rate of return to justify necessary capital costs which will be incurred …. read more


BHP's Colombian Coal Changes Focus to Asia
Colombia's El Cerrejón owned by BHP, Glencore and Anglo American will switch focus from Europe to Asia, in a move that would put it head to head with Australian coal exporters. El Cerrejón President Guillermo Fonseca urged the Colombian government to consider cutting its tax take to make Cerrejón more competitive against Australian miners, who enjoy a shorter and cheaper route to Asia …. read more


-->
| | |
| --- | --- |
| FEATURE - Drones | |

Over, Under, Sideways, Down
Drones now can fly complex missions almost anywhere – with or without human guidance – and provide the big data streams needed for up-to-the-minute operational planning

By Russell A. Carter, Contributing Editor

It's hard to pinpoint exactly when UAVs — unmanned aerial vehicles, commonly referred to as drones — gained a solid foothold in the mining industry. Prior to 2010, drone usage was just a minor blip on the industry radar screen, with a few producers such as Barrick Gold and Freeport-Mc-MoRan, some exploration companies and, in the U.S., a government agency or two engaged in early-stage experimentation with simple drone-based surveys. Commercial drone usefulness was hindered by technological and regulatory hurdles: available UAV models fell into the hobbyist category at one end of the spectrum, with limited durability, flight time and payloadther a concentrate meets customer specifications, without disrupting process flow .... read more


| | |
| --- | --- |
| FEATURE - Autonomous Mining | |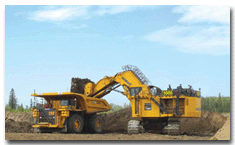 Optimizing Autonomous Haulage
To get the most from an autonomous haul fleet, mines need to carefully consider every aspect of system implementation and prepare their workforce for significant change. E&MJ looks at some critical areas, and how one miner is getting great results.

By Carly Leonida, European Editor.

The more autonomous haulage systems (AHS) are implemented and run, the more the industry learns about their limitations and ability to interact with the mine environment. That was certainly the case earlier this year when, in March, two autonomous trucks collided at BHP's Jimblebar iron-ore operation in Western Australia. The incident was blamed on excessive rainfall, which caused the trucks to lose traction and, luckily, there were no casualties ..... read more

Top

For more companies with products in the Haulage market -
Go Here
| | |
| --- | --- |
| FEATURE - Utility Equipment | |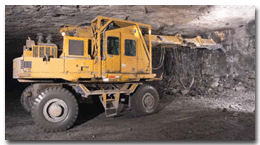 Versatile, Specialized Machines
Purpose-engineered utility equipment gets upgrades that target safety, productivity and a better work environment.

By Jesse Morton, Technical Writer

When asked, three utility equipment suppliers offered E&MJ three similar visions of the future of underground mining. Where they disagreed is on the fi ne details. One envisions a world where smalland midsized ops opt for a more expensive but purpose-designed machine to pry lose rock from the ceiling or the face. Another sees a sector where versatile elevated work platforms increasingly replace the traditional tool carriers at large-heading mines. The third sees an uptick in demand for battery-powered shotcrete machines capable of outperforming the diesel competition.... read more


For more companies with products in the Utility Equipment market -
Go Here
| | |
| --- | --- |
| Flotation | |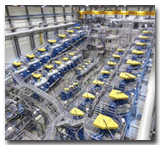 Froth Flotation for the 21st Century
E&MJ explains how a holistic approach to the optimization of flotation, encompassing equipment, technology and know-how can deliver circuits fit for the mining operations of tomorrow.

By Carly Leonida, European Editor

Froth flotation has been a stalwart in mineral beneficiation for more than 100 years. During this time, and particularly in the past 20-30 years, there have been significant advances in the design and application of mechanical elements for flotation systems, e.g., new mechanisms, launders, larger cell volumes, better pumps, etc. While these have enabled new levels of efficiency, on a standalone basis, they are insufficient to deliver the high recovery rates and grades demanded by future mining operations. In order to handle the greater throughputs associated with depleting (lower grade) metal deposits, provide maximum efficiency in energy consumption, and keep maintenance requirements low, mines and manufacturers are now looking to .... read more

Top


For more companies with products in the Flotation market -
Go Here
| | |
| --- | --- |
| Video Presentations | |
The latest listings from the World Mining Equipment Video Library - to view the video, click the image.
For more details on the Video Hub -

Go Here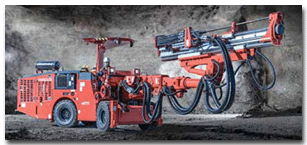 Narrow Vein Drill Series for Hard Rock
Derrick Sandvik launched the 2711 line of narrow vein drills, which the company described as simple and safe to operate. The new class of drills provides accurate drilling, high performance, large coverage, enhanced safety, excellent mobility, and smooth tramming .... read more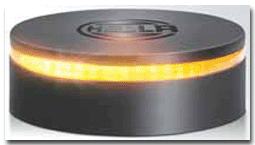 Hella - Warning System Lights
HELLA showcased the K-LED Rebelution, an optical warning system light. The light emerges from a narrow, 8mm-high light band instead of through a dome. It generates a long range warning signal. HELLA also makes the Optical Warning Mini Lightbars. The 10- or 16-in. bars generate an intensive 360° warning signal ....read more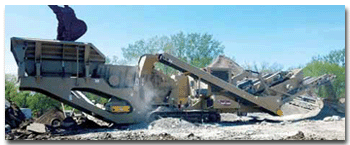 Screen for Mobile Impactor Plant
Kolberg-Pioneer reported it added a two-deck, 4-ft by 7-ft pre-screen option to its FT4250 mobile impactor plant. The new option allows users to scalp the feed, crush the material and postscreen all on one unit. With it, users can maximize scalping .... read more

Top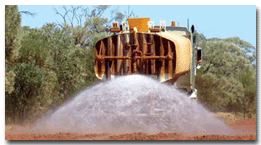 Dust Suppression Formula
Reynold's Soil Technologies (RST) released the Guardian Roadbinder formula for road dust suppression. The formula is engineered to, when used in the building and maintenance processes, help negate the need for regular ....read more

Epiroc - Your go-to guide for surface mining, quarrying and construction drilling.
The new Reference book for Epiroc Surface and Exploration Drilling division has been published. Available in The Epiroc Print Shop, both as a printed and digital version. The book, named "Drilling in surface mining, quarrying and construction" is the go-to guide for knowledge about surface drill rigs .... read more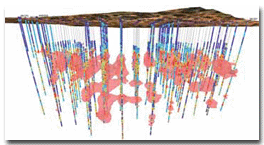 Drill hole, Geology Data Analysis Software
Seequent reported it released Target for ArcGIS Pro. The Esri-integrated solution simplifies the importing, viewing and analysis of drill hole and subsurface geological data within ArcGIS Pro to allow geoscientists, geologists and GIS analysts .... read more

Sandvik – LS312 flameproof underground loader
Sandvik also released the LS312 flameproof underground loader, with 12-mt capacity and powered by a Tier II, C7.1 mechanical engine. The loader is designed to meet major international safety standards. It offers.…. read more

Top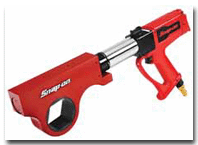 Pneumatic Torque Wrench
Snap-on Industrial reported its pneumatic- powered SpinTORQ 360 Continuous Rotation Torque Wrench is the only continuously spinning, low-profi le torque wrench on the market that is 80% faster than ratcheting hydraulic wrenches ....read more
JANUARY 26-29, 2020: International Society of Explosives Engineers, Denver, Colorado, USA. Contact: Web: www.isee.org
FEBRUARY 3-6, 2020: MiningIndaba, Cape Town, South Africa Contact: Web: www.miningindaba.com
FEBRUARY 23-26, 2020: The annual Society for Mining, Metallurgy and Exploration (SME) conference and exhibition, Phoenix, Arizona USA. Contact: Web: www.smenet.org
MARCH 1-3, 2020: The Prospectors & Developers Association of Canada's annual meeting, Toronto Convention Center, Toronto, Canada. Contact: Web: www.pdac.ca
APRIL 20-24, 2020: Expomin, Santiago, Chile. Contact: Web: www.expomin.cl
APRIL 21-23, 2020: MiningWorld Russia, Moscow, Russia. Contact: Web: www.miningworld-events.com
JUNE 9-11, 2020: Euro Mine Expo, Skelleftea, Sweden. Contact: Web: www.euromineexpo.com
SEPTEMBER 7-11, 2020: Electra Mining, Johannesburg, South Africa. Contact: Web: www.electramining.co.za
For a full calendar of mining industry conferences and events - click here
| | |
| --- | --- |
| WHO'S MOVING WHERE | |

New Pacific Metals Corp. appointed Dr. Mark Cruise to the position of COO. Dr. Cruise is the founder and former CEO of Trevali Mining Corp.

Kingsrose Mining advised that CEO Karen O'Neill has been appointed managing director. O'Neill has more than 20 years of operational and executive experience across mining, investment banking and professional services.

Compass Minerals announced that Mary Frontczak will be joining its senior management team as chief legal officer and corporate secretary. Most recently, Frontczak served as senior vice president and general counsel at POET.

Canada has a new natural resources minister, the Hon. Seamus O'Regan. He was first elected as a member of parliament for St. John's South, Mount Pearl, in 2015...

The National Mining Association (NMA) announced that Katie Sweeney has been named executive vice president and general counsel. Sweeney was formerly senior vice president and general counsel.

Epiroc has appointed Helena Hedblom as the new president and CEO, effective March 1, 2020. She will replace Per Lindberg, who has decided to leave his position after having successfully established Epiroc as a listed company. Hedblom is currently senior executive vice president of mining and infrastructure and a member of Eprioc Group Management. Per Lindberg will resign from the Board of Directors of Epiroc AB the same time he leaves the position as president and CEO.

Paul Sohlberg has been appointed interim executive vice president, president of minerals processing business unit and member of Outotec's Executive Board. The position is temporary until the expected closing of the Outotec and Metso Minerals combination. Paul Sohlberg joined Outotec in 2011 and has since 2014 worked as the president of market area North and Central America. He will replace Kimmo Kontola, who has decided to continue his career outside Outotec.

Maptek named Eduardo Coloma as the new global CEO. Coloma is well known in the industry, having worked in South America and Australia for 20 years, with expertise in technical and managerial roles. It also appointed Gideon Slabbert to the role of general manager of Maptek in South Africa. Slabbert replaces Nick Venter who will join Maptek's North American operations as director of sales and technical sales support. Slabbert joined Maptek in 2017 as blastlogic product manager.
About - providing an abreviated version of the current print edition of E&MJ, WOMP is distributed throughout the world to decision makers in the global mining industry, the last week of every month.

Subscribe to E&MJ - To receive your own copy of the print edition of E&MJ, click here , and complete your details. E&MJ is available free of charge to qualified readers.

Contact - if you have views, opinons or comments or editoral that you would like to submit, we would be delighted to hear from you - click here

Top