The latest from the
World Mining Equipment
Video Library
View




Environmental Issues

Several surprising announcements were made recently in the U.S related to environmental policy. The U.S. Court of Appeals upheld the Environmental Protection Agency's (EPA) decision that duplicative financial responsibility requirements proposed during President Barack Obama's administration for the hardrock mining industry are unnecessary. Readers might recall that during those eight years, the EPA seemed to be taking its cues from environmental activists rather than following the rules that already had been established.
Environmental activists challenged the non-ferrous permitting policy in Minnesota hoping to thwart the permits that have been issued to Polymet. They lost. They also challenged the permits that had been issued for .... read more


Steve Fiscor, Publisher & Editor in Chief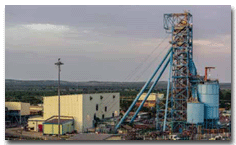 Acacia Agrees to Barrick Buyout
After weeks of negotiations, Barrick Gold Corp. and Acacia Mining have reached an agreement for Barrick to purchase the remaining 36.1% stake of Acacia it does not currently own. The acquisition will be implemented by means of a court-sanctioned scheme of arrangement. Under the new offer, Barrick will buy the more than 410 million shares for $428 million and a total value of $1.19 billion .... read more
Hudbay Will Appeal Rosemont Court Decision
In early August, a judge ruled to vacate and remand a decision that would have allowed Hudbay Minerals Inc. to begin construction of its Rosemont project. The U.S. District Court for the District of Arizona issued the ruling in the lawsuits that challenged the U.S. Forest Service's issuance of a Final Record of Decision (FROD) for the project in Arizona. Hudbay said it plans to appeal the decision and that the court "misinterpreted federal mining laws and .... read more

Top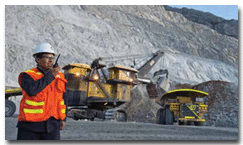 Antamina Will Invest US$390M in Mina Reno
The Antamina mine plans to invest $390 million for improvements at its copper and zinc operation near the north central region of Ancash in Peru. It recently submitted a technical report to the National Environmental Certification Service for Sustainable Investments (SENACE). The report said the plan will improve the entrance to the mine and.... read more


Vale Will Pay $107M to Victims of Dam Failure
During mid July, Vale entered into an agreement with the labor court of Betim in Brazil and the Minas Gerais State Public Ministry of Labor to pay R$400 million (US$106.7 million) in damages to those affected by the Brumadinho tailings dam failure that occurred in January. The dam burst left 247 people dead and 23 are still missing. The victim's relatives of the dam breach of the Córrego do Feijão Mine can register to receive .... read more

| | |
| --- | --- |
| AROUND THE WORLD - USA & CANADA | |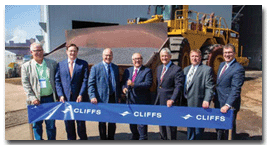 Cliffs Celebrates Northshore Expansion
Cleveland Cliffs held a ribbon cutting ceremony for its expansion at Northshore Mining in Silver Bay, Minnesota, in early August. The company is celebrating the startup of the new production equipment, including supporting infrastructure, which was completed on schedule. The $100 million investment included upgrading the concentrator building, a new scavenger building, new conveyor .... read more


Minnesota Court Upholds Nonferrous Mining Rules
On August 5, the Minnesota State Court of Appeals unanimously rejected a challenge from environmental groups against the state's nonferrous mining rules, which directly affects the development of Poly- Met's NorthMet project. The suit was filed after the Minnesota Department of Natural Resources (DNR) issued a permit PolyMet to mine. The environmental groups, including Minnesota Center for Environmental Advocacy and Friends of the Boundary Waters Wilderness,....read more

Top
First Cobalt Plans to Restart Refinery
First Cobalt Corp. announced it agreed on a term sheet with Glencore AG outlining the framework for a phased approach to recommission the First Cobalt Refi nery in Ontario, Canada. The framework remains subject to a number of conditions and outlines the key milestones to a long-term strategic relationship that could bring a reliable source of domestically refi ned cobalt to the North American market. Phase 1 entails a $5 million loan from Glencore to support additional metallurgical testing, engineering, cost estimating.... read more

| | |
| --- | --- |
| AROUND THE WORLD - Latin America | |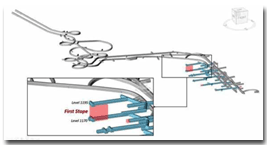 Lundin Gold Starts Mining First Production Stope at Fruta Del Norte
Lundin Gold Inc. announced it has begun mining of its first production stope at its Fruta del Norte gold project in Ecuador. Construction of the process plant and tailings facility continue on schedule with commissioning of the process plant to begin in the third quarter of this year. "Fruta del Norte reached another important .... read more


Top
Barrick Plans to Close Lagunas Norte
Barrick Gold recently said it will put its Lagunas Norte mine under care and maintenance while the mine team evaluates the potential for sulphide resources. The Toronto-based gold miner has been trying to sell the Lagunas Norte mine in Peru since 2017, but conversations with potential buyers have been unsuccessful. The mine's life span is about to end with a high closure cost incorporated into the selling price.... read more

| | |
| --- | --- |
| AROUND THE WORLD - Australasia | |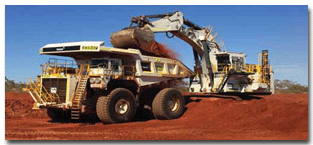 Gruyere Pours First Gold
The first dore was recently poured at the Gruyere Gold Project, located approximately 200 kilometers (km) east of Laverton in Western Australia. The three gold bars, totaling an estimated 1,139 ounces (oz), were produced from the carbon-inleach (CIL) and elution circuits. Commissioning of the …. read more


Top

Plan for Mount Morgans Forecasts 170,000 Oz/y
Dacian Gold has published a new life-of-mine (LOM) plan for its recently developed Mount Morgans gold operations near Laverton, Western Australia, where it declared commercial production on January 1. Production is now forecast to average 170,000 ounces per year (oz/y) of gold over the first five years at all-in costs of A$1,340 to A$1,440/oz, including all capital spend. Total gold production over the eightyear mine life is planned at 1.1 million oz. The mine plan is underpinned 92% by ore reserves and 8% by inferred mineral resources …. read more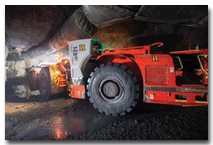 Resolute Achieves Commercial Production at Syama Underground
Resolute Mining reported in late June that its new Syama underground mine in southern Mali had achieved commercial production rates and was operating at more than 80% of nameplate capacity. The sub-level caving operation will be the world's first fully automated underground gold mine and at full capacity will produce approximately 2.4 million metric tons per year …. read more
Top
Glencore Closes Large Cobalt Mine
Delivering the company's half-year report, Glencore CEO Ivan Glasenberg said the company's performance in the first half reflected a challenging economic backdrop for its commodity mix, as well as operating and cost setbacks within its rampup/ development assets. Adjusted EBITDA declined 32% to $5.6 billion. The company's African copper business did not meet expected operational performance. "We have moved to address the challenges at Katanga and Mopani with several management changes as well as overseeing a detailed operational …. read more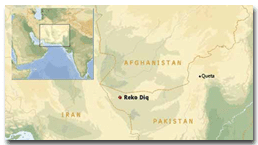 World Bank Awards Settlement in Reko Diq Arbitration
The World Bank International Centre for Settlement of Investment Disputes (ICSID) has awarded $5.84 billion in damages to Tethyan Copper Co. Pty. Ltd. (TCC), a joint venture held equally by Barrick Gold Corp. and Antofagasta plc, in relation to the arbitration claims fi led against the Islamic Republic of Pakistan. The claims alleged the government unlawfully denied a mining lease for the Reko Diq …. read more


Top
Liberty Gold Sells Halilaga Project in Turkey to Cengiz
Liberty Gold Corp. has signed a share purchase agreement for the sale of its interest in the Halilaga copper gold porphyry deposit, located in Biga Province, northwest Turkey, to Cengiz Holdings A.S. Pursuant to the terms of the agreement, Liberty Gold and its joint venture partner, Teck Madencilik Sanayi Ticaret A.S., a subsidiary of Teck Resources Ltd., have agreed to jointly sell their 100% interest in the company that holds the Project to Cengiz for US$55 million cash, to be paid in three stages over a two-year.… read more



| | |
| --- | --- |
| THIS MONTH IN COAL | |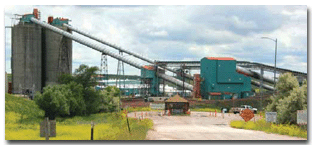 Blackjewel Becomes Latest PRB Casualty
By Jennifer Jensen, Associate Editor
After filing for bankruptcy on July 1, Blackjewel LLC has received approval for the sales of most of its mines. "The company believes the proposed transactions generate the maximum value possible for each of Blackjewel's assets, provide a path to reestablishing safe, sustainable operations and, importantly, get the majority of our .... read more


Top

Anglo Approves Aquila Project
Anglo American Board of Directors approved the Aquila project to extend the life of the Capcoal underground (Grasstree mine) hard-coking coal operations in Queensland, Australia, by six years, to 2028. With an expected attributable capital cost of $226 million, development work is expected to begin in September with first longwall production of premium quality hard-coking coal in early 2022. The Capcoal complex includes the Capcoal open cut and Grasstree underground operations, both managed …. read more


-->
| | |
| --- | --- |
| FEATURE - Haul Truck Maintenance | |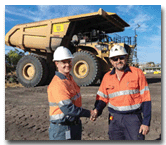 Hauler Maintenance in Theory and Practice
Experts say software and automation advances provide key tools to target longtime goals, but don't solve the problems of increasing complexity and the generation gap.
By Jesse Morton, Technical Writer

Hauler maintenance as a discipline has not changed much in seven decades since Letourneau's 32-ton haul truck debuted in 1952, Dr. Tim Joseph, JPI and professor, mining engineering, University of Alberta, told E&MJ. The goal continues to be optimal availability. More recently, the advent of artificial intelligence-leveraging fleet management systems offer powerful tools toward that goal. Yet, almost paradoxically, "with the advances in artificial intelligent systems, there is a danger of losing sight on what is actually real," Joseph said. "The trap .... read more


| | |
| --- | --- |
| FEATURE - Tire Management | |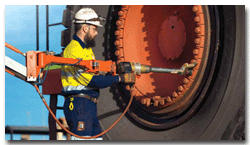 Keeping on Top of Tires
Tires are no longer just consumables; they are mission-critical pieces of kit, and it pays for mines to do everything within their power to optimize their performance.

By Carly Leonida, European Editor.

Mining tires, often termed "off-the-road" (OTR) or earthmover tires, are a significant investment for any operation. And, like any investment, they require care during use to achieve the best productivity and to maximize return on investment. While the concept of the tire as a product has changed in recent years, mines' needs and requirements have remained broadly the same. If you had asked a mine six months ago what their primary concern was regarding tire management, the answer would probably have been "ensuring access to tire supply." Although that is still important, it is becoming less of an issue as things level out on the supply side ..... read more

Top

For more companies with products in the Tires market -
Go Here
| | |
| --- | --- |
| FEATURE - Plant Modification | |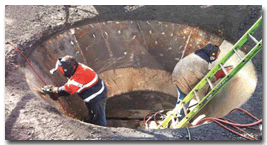 Planning Plant Mods: Laying the Groundwork for Success
Often completed late and over budget, plant modification projects can benefit from careful pre-project preparation and team selection.

By Russell A. Carter, Contributing Editor

Mineral process-plant modification projects span a broad range of costs, duration and objectives, but there's a common denominator that unites them: When reduced to their most basic terms, they all embody a search for a solution to a problem, whether it's a production bottleneck, a capacity expansion or a replacement of chronically troublesome equipment, to name just a few. There's also another common trait that links these types of projects. According to studies, they consistently run behind schedule.... read more

| | |
| --- | --- |
| FEATURE - Environmental Issues | |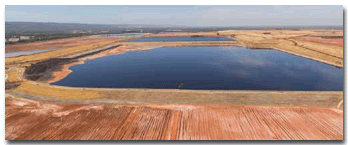 Technology to Tackle Tailings
Change is afoot for tailings dam operators. We take a look at how digital monitoring solutions can help address the issue of safety..

By Carly Leonida, European Editor

Tailings management is a hot topic at the moment, and rightly so. The dam collapse in Brumadinho, Brazil, in January and the subsequent media coverage surrounding the event shone light on an area of the mining industry that had seemingly been swept under the rug. The shockwaves this created are still being felt today. Talk of tailings dams has dominated virtually every mining conference so far this year. The Global Mining Guidelines Group took a poll at its booth at the annual Society for Mining, Metallurgy and Exploration (SME) meeting in Denver in February. Visitors voted for topics they thought were a priority for the industry to address. The topic that received the most votes was, unsurprisingly, tailings dams .... read more

Top

| | |
| --- | --- |
| Video Presentations | |
The latest listings from the World Mining Equipment Video Library - to view the video, click the image.
For more details on the Video Hub -

Go Here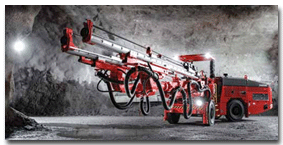 New Development Drill for Underground Surpasses Expectations in Field
Sandvik Mining and Rock Technology released the field-tested DD320S, a two boom hydraulic-controlled development drill for demanding underground conditions and various drilling applications. The drill features THC560 hydraulic drilling controls, a B26XLF boom, and an HLX5 rock drill to ensure long .... read more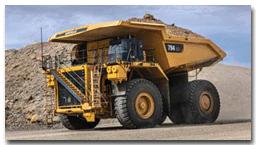 Tier 4 320-Ton Hauler Aces Trials
Caterpillar reported the Tier 4 Final 794 AC hauler successfully completed field validation, and exceeded requirements while hitting the same production metrics as the predecessor Tier 2 hauler. In tests, the Tier 4 hauler delivered lower operating costs by reducing diesel fuel consumption, Cat reported ....read more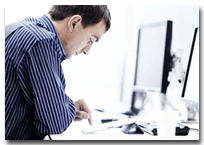 Software Identifies Stoppages
FLSmidth released ECS/UptimeGO, described as a downtime analysis solution that increases uptime by assessing unplanned stoppages. Real-time dashboards and Key Performance Indicators (KPIs) enable the measurement of the real impact of machine failures interrupting production, the company reported. In addition, ECS/ UptimeGo provides Pareto charts and .... read more

Top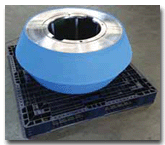 IsaMill Conical Spacers Cut Energy Requirements
Glencore Technology reported it commercialized conical spacers for their Isa- Mill fine grinding technology. Tests in an M1000 IsaMill, processing pyrite concentrate for gold recovery, showed they reduced the specific energy requirement by 12.7% to 21.5% depending on the P80 requirements, the company reported. The greater the fine duty, the greater the savings recorded. The conical spacers are best suited to ....read more

Borehole Surveying System Offered on Discount
The Carlson Rodded Boretrack is offered at a discounted price through September 30, the company reported. The offer includes the Boretrak probe, handheld PDA with the Boretrak Mobile Android software preloaded, a neckstrap and PDA cover, a transit briefcase, and P3D Windows processing software .... read more



Precise Metering Pumps
Flowrox released the FXM2 and FXM3, metering pumps described as Internet of Things-ready and ideal for chemical dosing applications that require precise metering. Compared to the previous generation, FXM pumps feature expanded logic programming and functionality and higher capacity, the company reported. The maximum flow of the FXM2 and FXM3 is 46.5 and 221.9 gallons per hour, respectively .... read more

MAXAM MS503 - The MAXAM Solution for Severe Applications
MAXAM has announced the expansion of the L5 extra deep tire program with the MS503 L5T pattern. Developed for severe applications requiring high traction in a harsh environment service life the MS503 was developed with a reinforced shoulder, sidewall and bead construction, an ultra-cut resistant tread compound and all steel radial tire construction to maximize .…. read more

Top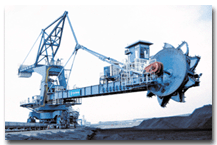 thyssenkrupp equips one of Russia's majpr seaports with new material handling system
thyssenkrupp Industrial Solutions is to supply a new coal handling system to the State Transport Leasing Company (STLC) in Russia. The system, with a planned capacity of 18 million tons of coal per year, will form the centre piece of a new terminal for coal exports in the port of Lavna near Murmansk ....read more
SEPTEMBER 6-7, 2019: Annual Meeting of the Mining Electrical Maintenance and Safety Association, Sheraton Sand Key, Clearwater Beach, Florida, USA. Contact: Web: www.miningelectrical.org
SEPTEMBER 9-12, 2019: Exposibram, the Brazilian Mining Expo & Congress, Expominas, Belo Horizonte, Brazil. Contact: Web: www.portaldamineracao.com.br/exposibram
SEPTEMBER 16-20, 2019: 37th International Conference and Exhibition of ICSOBA, Krasnoyarsk, Russia. Contact: Web: www.icsoba.org
SEPTEMBER 16-20, 2019: Perumin, Centro de Convenciones Cerro Juli, Arequipa, Peru. Contact: Web: www.perumin.com/perumin34/
OCTOBER 9-10, 2019: China Mining 2019, Tianjin Meijiang Convention Center, Tianjin, Peoples Republic of China. Contact: Web: www.chinaminingtj.org
OCTOBER 22-25, 2019: Convencion Internacional de Mineria, Mundo Imperial Acapulco, Mexico. Contact: Web: www.expomineria.mx
OCTOBER 30-NOVEMBER 2, 2019: China Coal & Mining Expo, New China International Exhibition Center, Beijing, China. Contact: Web: www.chinaminingcoal.com
NOVEMBER 6-9, 2019: International Mining Exhibition (IME) 2019, EcoPark, Kolkata, India Contact: Web: www.internationalminingexhibition.com
For a full calendar of mining industry conferences and events - click here
| | |
| --- | --- |
| WHO'S MOVING WHERE | |

Shortly after takeoff on July 4 near Grand Cay in the Abaco Islands, Bahamas, a helicopter crashed killing all seven people on board, including coal industry developer, Chris Cline, 60, and his daughter and his and her friends. A native of West Virginia, Cline rose from the ranks as a miner to become an owner. Hundreds attended a memorial service in Beckley, West Virginia, USA.

Newmont Goldcorp announced that, effective October 1, Tom Palmer, will succeed Gary Goldberg to become the president and CEO and join the board of directors. Goldberg will retire from Newmont Goldcorp after more than seven years. Goldberg will serve as executive advisor to support Palmer and the executive leadership team for six months.
Hudbay Minerals announced that Alan Hair has stepped down as president and CEO and as a director of the company. Hair spent more than 20 years with Hudbay, serving as COO from 2012 to 2015 before being appointed president and CEO in 2016. Peter Kukielski has been appointed interim CEO. The board has commenced a search for a permanent CEO.

Josephat (Joe) Zvaipawill be appointed executive vice president and COO of Asanko Gold. In conjunction with the change, Peter Breese will be retiring from his management and board roles with the company.

Olli-Matti Saksi , Outokumpu's chief commercial officer, has been appointed interim head of business area Americas with immediate effect. Saksi has been in charge of the Americas' sales and supply chain organizations since January. Michael S. Williams, who has been leading business area Americas since 2015, has decided to pursue other opportunities outside Outokumpu. The recruitment process for the president for business area, Americas, is ongoing.

The National Mining Hall of Fame and Museum announced the class of 2019 National Mining Hall of Fame inductees included, Frank Calandra Jr . an icon in ground control technology for the mining, tunneling, and civil construction industries. He grew Frank Calandra Inc. (FCI) and Jennmar from a single plant in Pennsylvania to a worldclass enterprise with 25 plants employing thousands globally. As evidenced by Calandra's 20-plus patents on ground control devices (not to mention the additional 80 patents his companies hold), his innovation and commitment to safety have made underground mining safer and more efficient. Through his work with industry associations, Calandra has contributed his time, expertise, and financial support to ensure a balanced political and regulatory climate for mining.
The National Mining Hall of Fame and Museum announced the class of 2019 National Mining Hall of Fame inductees included Robert E. Cannon a renowned inventor of many products used in the mining industry, the raise drill and the underground blast hole drill being the most notable. In March 1962, he proposed a system to snuff out a fire in a stope with cuttings reamed from a drillhole at the top of the stope at the Homer-Wauseca mine in Michigan. He obtained a larger rock bit, known as a hole opener, had the bit welded upside down to the drill pipe and reamed the hole larger from a level above by pulling the bit back to the drill that created the original hole. A few years later, he invented another drill using down-the-hole hammers as the method of drilling a larger diameter blast hole than a top mounted drifter type of drill. Both types of drills are used in virtually every underground hard rock mine in the world. The raise drill also eliminated one of the most dangerous jobs in mining, the raise driller, saving countless lives over the years.

The National Mining Hall of Fame and Museum announced the class of 2019 National Mining Hall of Fame inductees included Mary Harris "Mother" Jones one of the more famous labor activists for economic justice. Her battle cry, "Pray for the dead and fight like hell for the living," truly said it all. Her powerful speeches and knack for theatrics encouraged many to form unions and strike for fair wages and safe working conditions. Known as the "Miner's Angel" for her advocacy on their behalf, Mother Jones's activism set the stage for the labor and safety laws people benefit from today. A champion of the working class, she organized numerous miners' strikes against low pay, 12-hour days, seven-day work weeks, extreme mortality rates, and child labor, and railed against the servitude of company stores and company housing..
About - providing an abreviated version of the current print edition of E&MJ, WOMP is distributed throughout the world to decision makers in the global mining industry, the last week of every month.

Subscribe to E&MJ - To receive your own copy of the print edition of E&MJ, click here , and complete your details. E&MJ is available free of charge to qualified readers.

Contact - if you have views, opinons or comments or editoral that you would like to submit, we would be delighted to hear from you - click here

Top