Antamina Will Invest US$390M in Mina Reno
---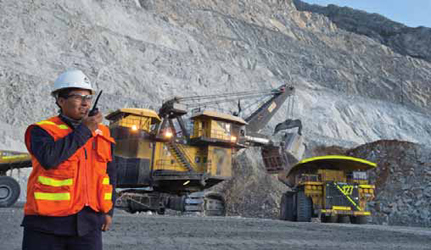 The Antamina mine plans to invest $390 million for improvements at its copper and zinc operation near the north central region of Ancash in Peru. It recently submitted a technical report to the National Environmental Certification Service for Sustainable Investments (SENACE). The report said the plan will improve the entrance to the mine and implement a transportation system for easier unloading operations, modify some pipe platforms, and reconfigure the crusher.

The improved crusher will be semimobile and should be able to process 13,200 tons of ore per hour, the company said. The company expects to process 85 million tons of ore per year. Antamina said it also plans to optimize the site's wastewater treatment system and the recycled water system. The proposal is currently under evaluation at SENACE, which is evaluating whether the environmental permit for the project is still valid.

The Antamina mine is located at 4,300 meters above sea level in the San Marcos district of Huari province. It is considered one of the top 10 copper producers in the world by volume and is responsible for 18% of Peru's copper production. In addition to copper, it also produces a large amount of zinc, lead and silver and is made up of major mining players. The Antamina mine is a joint venture between BHP Billiton (33.75%), Glencore (33.75%), Teck Resources (22.5%) and Mitsubishi Corp. (10%).
---
As featured in Womp 2019 Vol 08 - www.womp-int.com