Mining Industry Apps
View


To receive your own edition of the print version of E&MJ -
Go Here





A Rebuke for a Reckless EPA



The late June decision by the Supreme Court of the U.S. (SCOTUS) revealed just how reckless the Environmental Protection Agency (EPA) has become. In Michigan v. EPA (See - Coal), several states and industry groups, including the National Mining Association, challenged the EPA's mercury rule, which would have forced most of the coal-fired power plants to close as part of the Obama administration's Climate Action Plan.

What one should remember is that this was a SCOTUS that made several landmark decisions; it bent over backward to support the Affordable Care Act (Obamacare) and it ruled in favor of gay marriage, but the regulatory overreach by the Obama administration and the EPA was too much even for this court.

U.S. Supreme Court Justice Anton Scalia rarely minces words and he remained true to form. Delivering the......... read more



                                          Steve Fiscor, Editor in Chief


Newmont to Acquire CC&V Mine From AngloGold Ashanti
Newmont Mining has agreed to acquire the Cripple Creek & Victor (CC&V) gold mine in Colorado, USA, from AngloGold Ashanti for $820 million in cash, plus a 2.5% net smelter return royalty on potential future gold production from underground ore. CC&V currently operates as a surface mine that delivers oxidized ore to a crusher and valley leach facility. The mine produced 211,000 oz of gold in 2014 at all-in sustaining costs of $1,026/oz. A $585 million CC&V mine expansion program that includes a new leach pad and recovery plant and a new mill is about......... read more
Mining Company Market Capitalizations Fell Again in 2014—Back to 2005 Mark


PwC's 12th annual review of the aggregated  financial results of the world's 40 largest mining companies as measured by their market capitalizations draws on a fist-fight analogy to describe how mining companies responded to another year of mostly falling commodity prices and falling market capitalizations in 2014. In particular, Mine 2015: The Gloves Are Off noted there has been a vigorous and contentious debate among iron ore mining companies as to the appropriate supply strategy, given a measurable slowing in iron ore demand growth. The rise and fall in total market capitalization of the top 40 over the past decade....... read more

Top

Zijin Extends Reach With Kamoa and Porgera Purchases


Zijin Mining, China's largest gold producer and its second largest copper producer, announced separate agreements with Ivanhoe Mines and Barrick Gold in late May to acquire significant stakes in Ivanhoe's Kamoa copper development project in the Democratic Republic of the Congo (DRC) and Barrick's Porgera gold mine in Papua New Guinea. Under terms of the Zijin-Ivanhoe agreement, Zijin will buy a 49.5% interest in Kamoa Holding Ltd., an Ivanhoe subsidiary that currently owns 95% of the Kamoa project..... read more

Top
Greenland Minerals Advances $1.36B Kvanefjeld Project


Greenland Minerals and Energy Ltd., headquartered in Subiaco, Western Australia, has reported the results of a feasibility study of its Kvanefjeld rare earth-uranium project in southern Greenland. The $1.36 billion project will include surface mining by a mining contractor, a flotation concentrator and a refinery. The project's primary product will be a mixed concentrate of critical rare earth oxides (neodymium, praseodymium, europium, dysprosium, terbium, and yttrium). Byproducts will include uranium oxide, lanthanum and cerium products, zinc concentrate, and fluorspar. Concentrator throughput is planned at 3 million mt/y. The concentrator will..... read more
| | |
| --- | --- |
| AROUND THE WORLD - USA & CANADA | |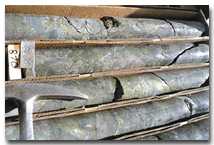 Feasibility Study Supports Integrated Pumpkin Hollow Project Development


Nevada Copper has released the results of a feasibility study that supports development of its Pumpkin Hollow project near Yerington, Nevada, as a single, integrated operation, with open-pit and underground mines feeding a 70,000-short-ton-per-day (st/d) mill. Metal production over a 23-year mine life is estimated at 4.5 billion lb of copper, 512,000 oz of gold, and 15.6 million oz of silver in copper concentrates. Initial capital costs...... read more
Energy Fuels Expands Roca Honda Holdings


Energy Fuels Inc. has entered into a letter of intent to acquire approximately 4,580 acres of properties adjacent to the Roca Honda uranium project in the Grants mineral district of New Mexico from Uranium Resources Inc. The Roca Honda project is owned by Roca Honda Resources LLC, a 60:40 joint venture between Energy Fuels and Sumitomo Corp. In exchange for the properties, Uranium Resources will receive $2.5 million in cash, $375,000 in Energy Fuels common shares, and certain other considerations. Upon completion of the acquisition, Energy Fuels will transfer the acquired properties.... read more

Top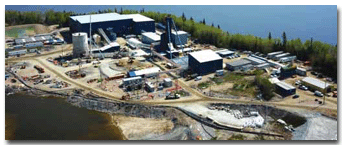 Rubicon Pours First Gold at Phoenix


Rubicon Minerals Corp. reported on June 24 that the Phoenix gold project poured its first gold ingot, weighing approximately 741 oz. The Vancouver, Canada-based company said construction of the mill had been completed and mill circuit commissioning was progressing satisfactorily, processing low-grade mineralized material. The company expected the commissioning phase to be completed in early July. In addition, an initial 8,023 m of planned underground development at the underground project, located at Red Lake.... read more
| | |
| --- | --- |
| AROUND THE WORLD - Latin America | |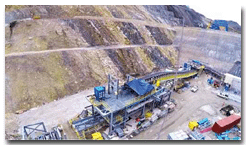 Las Bambas Signs Transport Agreement for Copper Concentrates


MMG Ltd. reported on June 10 that Minera Las Bambas has entered into an agreement with Perurail for the transport of copper concentrates produced by the Las Bambas copper project in the Apurimac region of southern Peru. Las Bambas is a joint venture between MMG as the operator (62.5%); Guoxin International Investment Co. (22.5%); and CITIC Metal Co. (15%). Construction of the project is nearing completion. Production of first concentrates is scheduled for the first quarter of 2016…… read more
Torex Nearing Startup at El Limon-Guajes Project


Torex Gold Resources is targeting a first gold pour before year-end 2015 at its El Limon- Guajes open-pit gold-silver project on its extensive Morelos gold property in Guerrero state, Mexico. The processing plant has a designed throughput rate of 14,000 mt/d. Production in doré bars for the first 10 years of mine life is projected to average 337,000 oz/y of gold and 211,000 oz/y of silver. For the period beyond the first 10 years, efforts will be made to extend production through exploration activities by…. read more

| | |
| --- | --- |
| AROUND THE WORLD - Australasia | |
Independence Group Acquiring Sirius and its Nova Nickel Project


Western Australia mining companies Independence Group and Sirius Resources announced on May 25 that Independence Group is acquiring Sirius in a cash and shares transaction that values Sirius at about A$1.8 billion. Independence Group holds a 30% interest in the Tropicana gold mine, where AngloGold Ashanti is 70% owner and operator, and 100% interests in the Long nickel and Jaguar copper-zinc mines in Western Australia. Sirius' prime asset is its Nova nickel project, where mine construction began in January…. read more



Western Areas Buying Cosmos Nickel Complex From Glencore


Western Areas Ltd. will purchase the Cosmos nickel complex located 370 km northwest of Kalgoorlie, Western Australia, from Glencore for A$24.5 million. The complex includes an inactive nickel mine; the adjacent, undeveloped Odysseus highgrade deposit hosting a total mineral resource of 7.3 million mt grading 2.4% nickel and containing 174,000 mt of nickel; a concentrator having 450,000 mt/y of throughput capacity; and a well-maintained, 500-bed accommodation village …. read more

Top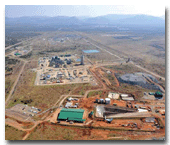 Canadian Company Expands Scope of South Africa's Platinum Resources
Until recently, it was assumed that South Africa's already generous platinum resources were confined to the Bushveld Igneous Complex, but it now appears that reserves lies beyond these confines, thanks to the work of a Canadian explorer. Platinum Group Metals (PTM) is a Vancouver-based company developing a mine in the traditional Bushveld area, but it is also looking further north in the Waterberg, better known for large-scale coal deposits. PTM first announced indications of platinum in 2011, but more recently firmed this up with the declaration…. read more


Resolute Planning Sublevel Cave for Syama Underground
Resolute Mining has reported the results of an updated prefeasibility study (PFS) for underground mine development below its current open-pit Syama gold mine in southern Mali. The updated PFS assumes development of a large-scale sublevel caving operation and confirms that an early  move to underground mining in 2016 will produce robust economic returns. Resolute successfully uses a similar underground mining method at its Mount Wright gold mine in Queensland, Australia. The updated PFS also delivers a significant increase in Syama's underground ore reserves…. read more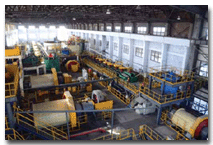 Upgrade Boosts Griffin's Caijiaying Plant Throughput to 1.5M Tons


Recently commissioned processing facilities at Griffin Mining's Caijiaying zinc-gold mine in China were expected to reach an expanded nameplate capacity throughput rate of 1.5 million metric tons per year (mt/y) of ore by the end of June. This level of output was not possible, explained the London-based company, before delivery of a new ball mill and connection of additional grid power. The company's production and financial results for 2014 were significantly impacted by a suspension in processing to…. read more

India's Government May Relax Mine Equipment Procurement Rules


The Indian government is considering changing its procurement rules to provide better flexibility for domestic miners to shop abroad for high-end mining equipment, including longwall technology. According to a senior government official, Indian producers such as Coal India Ltd. (CIL) and Singareni Collieries Co. Ltd. (SCCL) are interested in obtaining high-tech mining equipment built in Germany, Poland, Russia, China, and the U.S. to improve productivity and expand the number of existing mines that are fully automated…… read more

Top
| | |
| --- | --- |
| THIS MONTH IN COAL | |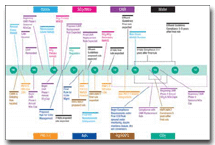 Supreme Court Rules Against EPA on Mercury and Air Toxic Standards


Justices at the U.S. Supreme Court voted 5- 4 June 29 against the U.S. Environmental Protection Agency's (EPA) landmark Mercury and Air Toxic Standards (MATS) outlines, ruling that the Obama Administration's push to limit mercury and pollutant emissions from coal-fired power plants failed to consider costs and compliance issues. The five conservatives of the court voted in the majority: Justice Antonin Scalia; Chief Justice John Roberts; Justice Anthony Kennedy; Justice Clarence Thomas; and Justice Samuel Alito. The proposed MATS regulations will remain in effect as the case now moves to appeals, where a decision will …. read more

Buffalo Coal Considers Restructuring


Troubled producer Buffalo Coal Corp., which announced the completion of its retrenchment in mid-March, said May 22 that it is still looking at restructuring alternatives at its Dundee operations in KwaZulu-Natal, South Africa. The Canadian company, which has been open thus far regarding its ongoing financial difficulties, said good recent news was not enough to offset the overall picture. "Despite a welcomed recent increase in productivity, previous underperformance by Magdalena underground, the company's largest business unit, the depletion of…. read more

Coal Mine Explosion in East Ukraine Kills 33
On March 4, a methane gas ignition and subsequent explosion occurred at the Zasyadko mine with more than 70 workers underground in East Ukraine (or the self-proclaimed Donetsk People's Republic). The bodies of 33 miners killed in the coal mine explosion were recovered. The explosion occurred just before 6 a.m. local time, when 230 people were at the mine. Of those, 157 were evacuated in the initial hours after the blast, including 14 injured and one dead…. read more
| | |
| --- | --- |
| FEATURE - Power Systems | |
Mine Power Options
With many mines located in remote places, providing reliable electric power can be a challenge. Here's a look at some of the stand-alone systems available, and at the potential for mines to plug in to renewable energy resources lower costs.

By Simon Walker, European Editor

Ensuring a reliable power supply is essential to any exploration and mining project, with requirements varying enormously depending on the stage the project has reached. In remote areas of the world, local utility grids—if they exist at all—may not have the capacity to support a new powerhungry mine, and establishing a standalone generating station may be the only option. Innovation has long been the watchword in this respect, with mini-hydro and low-temperature geothermal schemes having been used to supply mines, as well as more conventional diesel-, natural gasand oil-fueled generating capacity. These systems are, of course, reliant on fuel transport, so today cost-conscious mine operators are increasingly investigating renewable energy as a potential replacement for a proportion of their conventionally generated power……. read more
 
For more companies with products in the Electric Supply market -
Go Here
| | |
| --- | --- |
| FEATURE - IPCC | |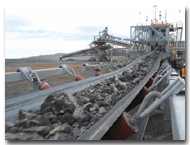 Precise Planning is Paramount for IPCC Success


With advantages ranging from low opex and reduced environmental impact to higher overall safety, in-pit crushing and conveying can deliver on its promise - if all the right pieces are carefully put in place.

By Russell A. Carter, Managing Editor

MRecent surveys show that, to nobody's surprise, sales of the types of mobile primary production equipment used in conventional truck-and-shovel (T&S) mining have slowed noticeably over the past year or two as project owners take a step back, draw a deep breath and scan the economic landscape for signs of a nascent commodities boom. Many of these same project owners are also taking a second look at their project plans, seeking mining methods and equipment that offer the highest prospect for profitability under current market conditions. Some will decide that tried-and-true T&S might not be the most efficient solution for their project after all. Others may... read more

Top
For more companies with products in the Crushers  market -
Go Here
| | |
| --- | --- |
| FEATURE - Diesel Engines | |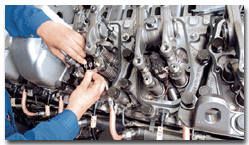 Repowering Success


Important tips for repowering diesel engines more cost efficiently and in compliance with changing regulations.

By Ran Archer

Fuel expense is the single highest operating cost of diesel-powered mining trucks and excavators. Typically, 80%-90% of variable operating costs are allocated to fuel. A fuel savings of just a few percentage points can save thousands of dollars per year, even in the smallest equipment fleets. Achieving improved fuel economy is an extremely important consideration when evaluating a strategic repower. Integral to the success of modern mining operations, successful repowers allow an engine to operate along the optimum power curve, which contributes to highest performance and lowest fuel consumption…... read more
 
For more companies with products in the Engines  market -
Go Here
| | |
| --- | --- |
| FEATURE - Reclaimer Rebuild | |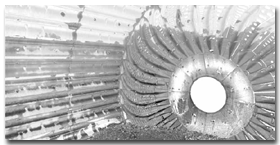 Making the Most of a Mill


Many varialbles must be taken into account when fine-tuninng a grinding line, requiring systematic analysis to achieve outstanding results

By Simon Walker, European Editor

One of the most energy-intensive components of mineral recovery, grinding mill operation is subject to a whole range of external influences. Rock characteristics and properties; mineral liberation requirements; grinding media properties; rotational speed; liner design and wear; all of these and more play a role in determining how a mill performs and, more importantly, how that performance can be optimized. As Omar Arafat and colleagues from Metcom Technologies pointed out in a paper presented at this year's Canadian Mineral Processors Operators Conference, held in Ottawa in January, "Grinding circuits are complex systems. There are a..... read more

Top

For more companies with products in the Mill market -
Go Here
| | |
| --- | --- |
| APPS | |
Current and active 'Apps' from the mining market.
 
 
 
 

Sandvik Mining

- Rock Tools Information At Your Fingertips!

Sandvik offers the world's widest range of tools and accessories for exploration, rock drilling, rasie boring, coal and mineral cutting, tunneling, trenching, road grading and cold planing.
Our new mobile app gives you access to promotional materials, including print, video, animations and more .....
Get the App - Go Here

 
 

Grindex

- Toolbox

Grindex Toolbox, for hand held devices, provides a range of features to support a quick and easy selection of Grindex pumps as well as identification of Grindex original spares.
With this app you get a very convenient access to the wide range of Grindex offerings.
The application offers several powerful and easy to use functions: Pump selection, Spare parts identification, Cart function and Grindex Pumps school
All major languages are supported.

Get the App - Go Here

 
 

E&MJ - Engineering and Mining Journal



Engineering & Mining Journal (E&MJ) is the voice of the international mining community providing in-depth editorial to mining companies and the mining industry..

Get the App - Go Here

 
 

Sleipner

- Benefit Calculator

The Sleipner benefits calculator is an innovative tool that just with a few steps gives you the opportunity to calculate the benefits of using the groundbreaking Sleipner System in your mine. This powerful tool will provide you with information such as increase in production, fuel savings, reduction in CO2 emissions and all the other benefits you get out of the Sleipner Systems.

Get the App - Go Here

 
 

Orica



Pocket Blast Guide from Orica Mining Services provides access to blast calculations, conversions, product information and tools for managing blasting operations on mobile devices.

Get the App - Go Here

 
 
For more details on our Apps listing or details on how to list your App - Go Here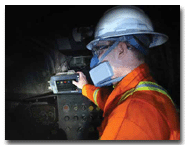 Underground Management Solution Monitors the Fleet in Real Time


Modular Mining Systems has released its DISPATCH Underground 2015 Fleet Management system (FMS) and noted that previous versions of the system have been helping underground mine operations achieve utilization and productivity goals since 1989. The latest evolution of the underground FMS, according to the company, gives mines a higher degree of visibility into development and production activities taking place below the surface…. read more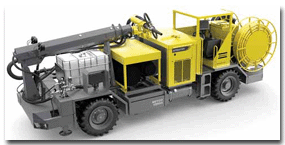 Wet-mix Shotcrete Sprayer Enables Operator Efficiency


Atlas Copco's self-contained, mobile MEYCO Versa concrete spraying system allows wet-mix shotcrete to be applied accurately underground by a single operator. The new concept was designed for ease of operation and reliable performance. One of the key features of the MEYCO Versa is the boom, described as "fast, smooth and designed to reduce wear and tear." This has been achieved by a new type of glide-bearing…… read more

Cyclone Outperforms Competitors in Size Class


Weir Minerals said the new Cavex 700CVX hydrocyclone can achieve up to 50% higher throughput capacity in comparison with other competitors in the 26- in. diameter range, due to its larger inlet and vortex finder configuration. The Cavex 700CVX hydrocyclone also provides a higher throughput than the Cavex 650CVX hydrocyclone in a smaller, more space efficient body, making it ideal for new installations. It is suited and sized to fit into existing cyclone clusters…. read more

Top

Trunnion Magnets Reduce Downstream Damage From Grinding Media


Eriez said its Trunnion Magnets offer maximum performance to help extend pump and hydrocyclone life and increase milling throughput by as much as 5%. They effectively remove more than 90% of worn and broken ball grinding media from ball/SAG mill discharge. Positioned at the discharge of the mill, the Trunnion Magnet consists of an arc of permanent magnets surrounding almost half of a blind trunnion extension. As the trunnion rotates, the powerful magnetic circuit attracts and holds steel grinding balls to .…… read more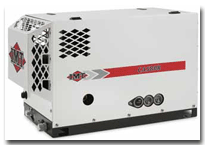 Rugged, Weatherproof Outdoor Equipment Cabinets


Intertec's new range of small GRP cabinets provides increased flexibility for protecting outdoor equipment. The new MINICAB housings combine a relatively high containment capacity with convenient pipe stand or wall mounting, and feature a flat fullsize hinged door for quick and easy access. MINICABs are especially suitable for protecting smaller-scale field-based installations such as electrical, analytical or safety equipment against the effects of weather and unauthorized access…. read more
 

Sonic Rig Has Small Footprint, Superior Flexibility


Boart Longyear recently introduced the LS250 MiniSonic, a compact track-powered drill rig suitable for a wide variety of environmental, geotechnical, water and mining projects. Capable of drilling to depths of up to 250 ft (78 m) when used with 4.75-in. (121-mm) casing, its lowground- pressure rubber tracks and smaller overall footprint are well suited for operating in fragile terrain, hard to reach areas and at sites that necessitate small drill pads…. read more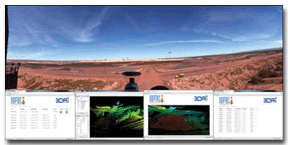 Stockpile Monitoring System Offers Automation


Neptec Technologies Corp. recently announced the launch of its 3DRi Stockpile software application for automated stockpile monitoring for the mining industry. 3DRi Stockpiles uses one or several OPAL laser scanners deployed around a cluster of stockpiles at a mine site to automatically monitor stockpile levels and report volumes. The dust-penetrating OPAL scanners, according to Ottawa, Ontariobased Neptec, are specifically designed for harsh, dusty environments  .…. read more

Top

Portable Device Detects Heavy Metals Content in Soil


XOS, a New York, USA-based provider of materials-analysis solutions for industries and regulators, announced the release of its latest HDXRF innovation, the HD Rocksand, described as a lightweight, portable, and easy-to-use solution for heavy metals detection in soil. XOS said that because the device uses patented Doubly Curved Crystal (DCC) optics, it is able to deliver best-inclass limits of detection that enable….read more
AUGUST 13–15, 2015: International Comminution and Classification Congress 2015, San Luis Potosi, Mexico. Contact: ICCC; E-mail: contact@iccongress.org; Web: http://www.iccongress.org
SEPTEMBER 1–4, 2015: AIMEX 2015, Sydney Showground, Sydney, Australia. Contact: Web: http://www.aimex.com.au
SEPTEMBER 8–9, 2015: Turkey-Eurasia Mining Show, The Conrad Hotel, Istanbul, Turkey. Contact: Web: www.terrapinn.com/conference/the-turkey-eurasia-mining-show/index.stm
SEPTEMBER 9–12, 2015: Mining Indonesia 2015 Jakarta International Expo, Jakarta, Indonesia Contact: Web: http://mining-indonesia.com/
SEPTEMBER 12–16, 2015: Electra Mining, Expo Centre, Nasrec, Johannesburg, South Africa Contact: Web: www.electramining.co.za
SEPTEMBER 14–17, 2015: Exposibram 2015, Expominas, Belo Horizonte, Minas Gerais, Brazil. Contact: Web: www.exposibram.org.br
SEPTEMBER 21–25, 2015: Perumin 2015, Universidad Nacional de San Agustin, Arequipa, Peru. ; Web: www.convencionminera.com/perumin32/
OCTOBER 20–23, 2015: China Mining Conference, Tianjin Meijiang Convention and Exhibition Center, Tianjin, China Contact: Web: www.chinaminingtj.org
For a full calendar of mining industry conferences and events - click here
| | |
| --- | --- |
| WHO'S MOVING WHERE | |

The Mining Association of Canada announced that Robert "Bob" Steane, senior vice-president and COO of Cameco Corp., has been elected as chair for a twoyear term. Steane replaces Zoë Yujnovich, vice president of oil sands operations for Shell Canada, who served as chair from June 2013 to June 2015

Mitchell J. Krebs, president, CEO and director of Coeur Mining, has been elected president of the Silver Institute by its membership. He succeeds Fernando Alanis, CEO of Industrias Peñoles, S.A.B. de C.V. Octavio Alvidrez, CEO of Fresnillo Plc, was elected vice president of the institute, succeeding Krebs in this role. Both will serve a two-year term.

Largo Resources Ltd. appointed Darcie Ladd as vice president of investor relations. Ladd has served Largo as corporate development manager since 2010.

Amec Foster Wheeler appointed George Hernandezas president, upstream business development. Prior to his appointment, he was vice president of operations and business unit general manager for WorleyParsons' upstream business since 2013.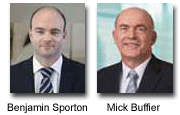 World Coal Association (WCA) appointed Benjamin Sporton as its new chief executive and Mick Buffier as chairman. Sporton has been deputy CEO at the WCA since 2012 and acting CEO since the end of 2014. Buffier is group executive, coal assets, at Glencore. He has been a director of the WCA for more than four years.

John Battista as general manager. He most recently industry spent seven years at Golder Associates in both consulting and business development roles.
About - providing an abreviated version of the current print edition of E&MJ, WOMP is distributed throughout the world to decision makers in the global mining industry, the last week of every month.

Subscribe to E&MJ - To receive your own copy of the print edition of E&MJ, click here , and complete your details. E&MJ is available free of charge to qualified readers.

Contact - if you have views, opinons or comments or editoral that you would like to submit, we would be delighted to hear from you - click here

Next Issue - the next issue of Womp will be distributed on August 28th, along with the regular news and suppliers information, it will carry features on Shovel Performance, Blast Designs, Flotation and Mine Power Systems - click here

Top