The latest from the
World Mining Equipment
2nd Hand Market
View





Economies of Scale



The 2014 Iron Ore Report. Iron ore production is one of the most important aspects of the mining business. Readers might recall January 2014's Project Survey, which pegged iron ore project investment at $261 billion or one-third of the total mining project investment of $791 billion. The level of growth in this area has slowed more recently, but it's still a major aspect of the mining business.

Iron ore is a bulk commodity, which means that miners make money on volume. It also means that iron ore miners are committed; there are no swing suppliers. Iron operations are massive operations that take years to build. The average iron ore project today represents an investment of $1.2 billion compared to $300 million for the average gold mine......... read more



Steve Fiscor, Editor in Chief


BHP Billiton Plans Continued Iron Ore Growth, Cost Reductions
BHP Billiton has announced plans to increase production at its Western Australia Iron Ore (WAIO) operations by 65 million metric tons per year (mt/y) to 290 million mt/y by the end of its 2017 financial year, while reducing unit production costs by at least 25% to under $20/mt. Speaking at a briefing of industry analysts in early October, BHP Billiton President—Iron Ore Jimmy Wilson said the expansion could be accomplished at a low capital intensity of approximately $30/annual mt........ read more
Cliffs Reports $5.7B Impairment Charge in 3Q


Cliffs Natural Resources recorded an after-tax non-cash impairment charge attributable to its shareholders of approximately $5.7 billion during the third quarter of 2014. The total included $4.5 billion related to the company's Bloom Lake and $28 million related to its Wabush iron ore mines in eastern Canada; $390 million related to its Asia Pacific Iron Ore business, whose primary asset is the Koolyanobbing iron ore mine is Australia; and $539 million related to its North American coal business, which owns....... read more

Top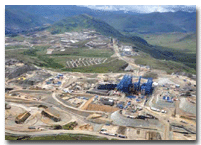 Las Bambas Construction is 75% Complete


MMG Ltd. reported in mid-October that construction at the Las Bambas copper project in the Apurimac region of south-central Peru was 75% complete at the end of September and that first concentrate production is now expected in the first quarter of 2016. Capital expenditure required to complete the project is now forecast to be in the range of $2.7 billion to $3.2 billion. Las Bambas is one of the world's largest copper projects currently under..... read more

Top
Lundin Buying Freeport's Interest in Candelaria


Lundin Mining and Freeport-McMoRan announced on October 6 a definitive agreement whereby Lundin is buying Freeport's 80% ownership stake in the Candelaria/Ojos del Salado (Candelaria) copper mining operations and supporting infrastructure in Chile for cash consideration of $1.8 billion. Contingent consideration of up to $200 million in aggregate is also payable calculated as 5% of Candelaria's net copper revenues in any annual period over the next five..... read more
| | |
| --- | --- |
| AROUND THE WORLD - USA & CANADA | |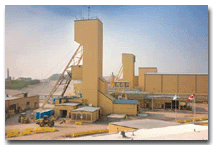 McClean Lake Mill Begins Processing Cigar Lake Ore


Areva Resources Canada and Cameco announced in early October that the McClean Lake mill had begun producing uranium concentrate from the highgrade Cigar Lake mine in northern Saskatchewan, Canada. The McClean Lake mill is owned by Areva (70%), Denison Mines (22.5%), and OURD Canada (7.5%), and is operated by Areva. The Cigar Lake mine is owned by Cameco (50.025%), Areva (37.1%), Idemitsu Canada (7.875%), and TEPCO Resources (5%), and is operated by Cameco...... read more
Minnesota Pellet Project on Track for 2015 Production


Essar Steel Minnesota reported in late October that construction of its 7-million- mt/y iron-ore mining, crushing, and pelletization project near the town of Nashwauk on the western end of the Mesabi Iron Range in northern Minnesota was 50% complete and remained on schedule to start pellet production in the second half of 2015. When completed, the $1.8 billion project will include an open-pit iron ore mine; crushing, concentrating and pelletizing facilities; and a rail line and train-loading system.... read more

Top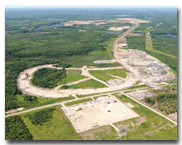 Stornoway Constructing its Renard Diamond Project


Stornoway Diamond Corp. has begun mine construction at its Renard diamond project near the Otish mountains in north-central Quebec. Project construction has been fully mobilized, with plant commissioning now scheduled for late 2016 and commercial production expected in the second quarter of 2017. The Renard project is located in the James Bay region of Quebec, approximately 250 km north of the Cree community of Mistissini and 350 km north of Chibougamau. Mine development is based.... read more

| | |
| --- | --- |
| AROUND THE WORLD - Latin America | |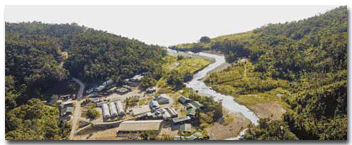 Coeur Plans to Go Underground at Palmarejo


Coeur Mining has announced an updated and re-scoped mine plan and preliminary economic assessment for its Palmarejo silver and gold operations in southwestern Chihuahua state, Mexico. Under the new plan, mining will transition to a lower-tonnage, higher-grade, higher-margin, allunderground operation, prioritizing cash flow over production ounces. The Guadalupe underground mine is expected to become Palmarejo's primary ore source by 2016. Mine life at the Palmarejo open-pit will be extended…… read more
Alcoa Selling Jamalco Stake to Noble Group


Alcoa and Noble Group Ltd. have signed a definitive agreement that will result in Alcoa World Alumina and Chemicals (AWAC) selling 100% of its ownership stake in the Jamalco bauxite mining and alumina refining joint-venture in Jamaica to Noble for $140 million. AWAC will continue as the managing operator for three years under a compensated service agreement. The sale was expected to close by the end of the fourth quarter of 2014…. read more

| | |
| --- | --- |
| AROUND THE WORLD - Australasia | |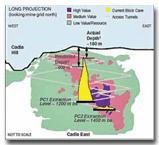 Newcrest's Cadia East Breaks Through to Surface


Newcrest Mining reported in late October that its Cadia East panel cave mine in New South Wales had reached a major milestone with the safe propagation of Panel Cave 1 through to surface, significantly ahead of expectations. The propagation connects the broken rock of the cave to the surface, reducing production risk and increasing draw flexibility. The breakthrough means production becomes less constrained, providing more flexible ore extraction. Cadia East is part of Newcrest's Cadia Valley…. read more



Australian Zircon Advances WIM150 Mineral Sands Project


Australian Zircon has reported the results of an optimized feasibility study of its 80% owned WIM150 mineral sands project near Horsham in western Victoria, Australia. The project has current proved and probable ore reserves of 552 million mt grading 4.3% total heavy minerals. Project planning calls for a plant throughput rate of 10 million mt/y and a mine life of 55 years. The WIM150 deposit is flat-lying, overlain by shallow overburden, and amenable to straight-forward mining and rehabilitation …. read more

Top

Agata DSO Project Starts Shipping
TVI Pacific reported that the Agata nickel project in northern Mindanao, the Philippines, has initiated shipments of high-iron/low-nickel direct shipping ore (DSO). A total of 54,181 wet metric tons (wmt) of limonite ore containing 0.70% nickel and 49% iron left the port of Payong-Payong in Agusan del Norte, Mindanao, on October 19, in accordance with an off-take arrangement with Tewoo Hoperay (Singapore) Pte. Ltd…. read more


Vale Indonesia Agrees to a Further 20% Divestiture of Shares
The government of Indonesia and PT Vale Indonesia signed an amendment to Vale's Contract of Work (CoW) on October 17, marking the conclusion of a renegotiation process required by Indonesia's 2009 Mining Law. The amendment includes a requirement for PT Vale to divest a further 20% of its shares to Indonesian participants. This is consistent with a government requirement that 40% of shares of integrated…. read more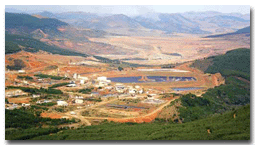 Norilsk Selling its African Assets


Norilsk Nickel announced in mid-October an agreement to sell its 50% interest in the Nkomati nickel mine in South Africa and its 85% interest in Tati Nickel Mining Co. in Botswana to BCL Ltd. BCL is a Botswana-government-owned mining and smelting company based in Selebi Phikwe, Botswana. The company is anchored by a world-class copper-nickel smelter that has treatment capacity of just under 1 million metric tons per year (mt/y). Consideration for the…. read more

Centamin Doubles Sukari Throughput Capacity


Centamin's Sukari gold operations in Egypt's Eastern Desert achieved a plant throughput rate of 10 million mt/y during the third quarter of 2014, completing a project to double capacity that was approved for development in the first half of 2011. Total gold production for the quarter was 93,624 oz, and full-year 2014 production is forecast at 420,000 oz. Centamin Chairman Josef El-Raghy said, "The ramp-up in productivity from the process plant continued during the quarter and achieved…… read more

Top
| | |
| --- | --- |
| THIS MONTH IN COAL | |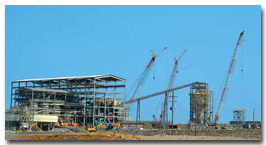 BHP Opens $3.4B Caval Ridge Mine in Central Queensland


BHP Billiton Coal President, Dean Dalla Valle, was joined by the Hon. Tony Abbott prime minister of Australia, and joint venture partner Mitsubishi in a ceremony to open the $3.4 billion Caval Ridge mine, which has created about 500 jobs in Queensland. Caval Ridge is the BHP Billiton Mitsubishi Alliance's (BMA) eighth operation in the region and will initially produce up to 5.5 million metric tons per year (mt/y) of premium quality metallurgical coal. The mine was delivered below budget, and produced its first coal three months ahead of schedule …. read more

Turkey's Soma Mine Was a Death Trap


A scathing official report into the Soma mining disaster in Turkey has revealed negligent practices and a complete disregard for worker safety. The comprehensive analysis shows warning sensors were ignored, safety reports fabricated and ventilation systems faulty. The tragedy in May killed 301 miners. The much-anticipated 126-page expert report, commissioned by the Turkish public prosecutor, clearly stated the catastrophe was preventable. While eight high-level managers of the mine's operating …. read more

| | |
| --- | --- |
| FEATURE - Iron Ore | |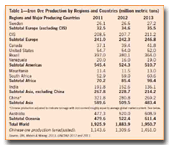 Iron Ore Market Review 2014: Prospects Persist for Oversupply and Weak Prices
After a precipitous fall in 2014, iron ore prices should stabilize—and even rise modestly—in the near future, but shifting global economic trends and the shadow of significant oversupply may squash any hopes for quick market rejuvenation

By Magnus Ericsson and Anton Löf

As the world economy and industrial production slowed in 2013, world crude steel production increased from 1,545 million metric tons (mt) in 2012 to 1,599 million mt in 2013, a rise of 3.5%, according to the World Steel Association (WSA). Chinese crude steel output reached 779 million mt, up 8.7%, alone accounting for most of the growth during 2013. Global production recovered from a slowdown in 2012 and rose 1.9%, but is still far from……. read more

| | |
| --- | --- |
| FEATURE - Proximity Detection | |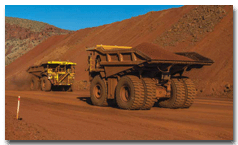 Proximity Detection Aids Minesite Awareness


Technology is catching up with rising industry awareness of the need for proximity detection and collision avoidance systems in surface mining.

By Steve Fiscor, Editor-in-Chief

One of the maxims of surface mining is that haul trucks and mine utility vehicles don't mix—as observed by the author during a stint many years ago at the Chingola open-pit mine in Zambia: "There are few sights more disconcerting than looking in a pickup's rear-view mirror, and only being able to see the tread pattern on the front tire of a haul truck immediately behind you." As the size difference between the two types of vehicles has progressively increased, so has the potential for the driver of one vehicle not to see the other. And while the opportunity for the operator of a 55-ton truck to miss seeing a... read more

Top

For more companies with products in the Safety market -
Go Here
| | |
| --- | --- |
| FEATURE - Pumps | |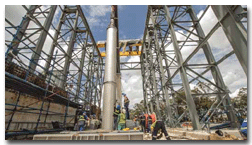 Pumps for Tough Applications


Pumps that can handle acidic and abrasive fluids in mining and mineral processing

By Simon Walker, European Editor

One of the unfortunate facts of mining life is that the water in a sump is often challenging to handle. Acidity arising from natural sulphide oxidation, coupled with mud and grit generated by excavation and rock handling, make for a corrosive and abrasive combination that will test the longevity of any standard pump. Of course, the need to handle corrosive and abrasive fluids is by no means unique to mining, although the combination of the two does present additional challenges in terms of the materials needed for pump construction. Steels that offer long-term corrosion resistance are different from those with good wear characteristics, so manufacturers need to design and build their pumps to achieve the best of both worlds…... read more


For more companies with products in the Pumps market -
Go Here
| | |
| --- | --- |
| FEATURE - Tailings Management | |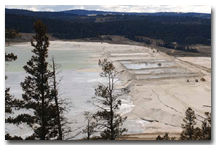 Keeping the Cost of Tailings Storage From Becoming a Liability


The importance of a properly engineered TSF cannot be underestimated

By Steve Fiscor, Editor-in-Chief

From a mining engineering standpoint, designing a tailings storage facility (TSF) is one of the less glamorous assignments. It is, however, one aspect of a mining operation that can impact a project from beginning to end. When things go wrong with TSFs it can have a large impact.
The ways mines manage tailings systems varies by region and commodity. Obviously, a mine operating in an arid environment, especially those that pay to pump water to a site or have limited water resources on site, would want to recycle as much process water as possible. There are sites where containment and sedimentation is more important than water recovery. Sound structural integrity of the dam is a must and every TSF design has to take into..... read more

Top


For more companies with products in the Mineral Processing market -
Go Here
| | |
| --- | --- |
| 2nd HAND MARKET | |
The latest listings from the World Mining Equipment Market - for more details click the image
For more details on the WME - Market -

Go Here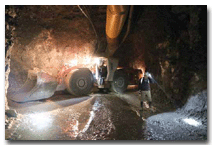 Volvo Penta Power at Pogo is a Golden Combination for Operators


With 30 miles (18 km) of underground tunnels, Sumitomo's Pogo mine, located 85 miles southeast of Fairbanks, Alaska, is home to two large high-grade gold-bearing quartz veins that yield more than 2,500 tons of ore each day. In production since 2006, Pogo is one of the state's top gold mines. At the mine, a Sandvik LH 517 LHD works two shifts—up to 20 hours each day—loading out of the face and into trucks. The machine was purchased in late 2013 and is equipped with a Volvo Penta…. read more

Steelmaker Orders Another Ship Unloader from Tenova


Tenova TAKRAF Italy has been awarded an 18-month turnkey contract by Italian steel producer ILVA S.p.A. for design and supply of a bucket-chain continuous ship unloader (CSU) for handling iron ore and coal at the ILVA steel plant in Taranto, Italy. This plant is the largest of its kind in Europe. The contract, according to the companies, builds on a long-standing business association between Tenova TAKRAF and ILVA of more than 40 years. Following a devastating tornado that occurred in November 2012, ILVA initiated a plan for rehabilitation of facilities in…… read more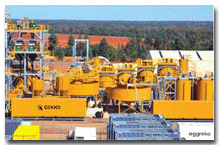 Gekko Hands Over Gold Plant After Successful Tests


Gekko Systems recently reported the formal acceptance of the Hera processing plant by Aurelia Metals Ltd. The handover of the plant followed the successful completion of performance trials by Gekko that included a continuous 240-hour operating run, processing 9,600 metric tons (mt) of ore, including a continuous 12-hour run at 50 mt/h, as well as equipment performance tests and grinding and environmental compliance tests…. read more

Top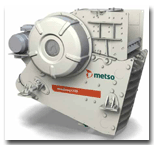 Jaw Crusher has Increased Volume for Higher Throughput


Metso claims the new Nordberg C130 jaw crusher is more productive because of its larger cavity volume, delivering higher output in high-capacity primary crushing applications. The 40-metric-ton (mt) C130, according to the company, has a 21% larger cavity volume compared with previous models in this size class. The larger cavity volume means that more ore is in the crushing process at one time. The crusher's 1,000- x 1,300-mm (39 x 51-in.) feed opening is able to process coarse feed while…… read more
Side-dumping Bucket for LHDs


Atlas Copco has unveiled a side-dump bucket option for the Scooptram line of underground LHD machines. Available on the Scooptram ST7, ST1030 and ST14 models, the side-dump option enables the Scooptram to be used in numerous applications, including rapid tunnel development in mining. The side-dump option, according to the company, can result in quicker cycles as the Scooptram only has to position itself parallel to a truck to empty. Filling the bucket, reversing, positioning, lifting and dumping can all be done in one motion…. read more



Cold-weather, High-visibility Work Wear


Honeywell introduced the new TNV Series of cold-condition, fire-retardant (FR) apparel for workers in mining and other outdoor work environments. The new TNV Series includes a winter parka, bib pants, and a hood, ergonomically designed to provide outstanding warmth without bulk, and easier body movement for increased comfort and productivity. Features include four high-performance FR inherent layers to protect workers against cold, wind, moisture and flash…. read more

Tough Tablet is Lightweight and Configurable


GammaTech Computer claims its Durabook R11—at just 2.73 lb, including battery—is the lightest 11.6-in. rugged tablet PC in its class. The R11 comes with a fourth-generation Intel Haswell Core processor, many exclusive features, and options for customization. Along with its ability to withstand 4-ft drops, shocks, and vibrations, the WiFi- and Bluetooth-enabled Durabook R11 also has an IP65 rating for dust and water-sealing protection and offers an operating temperature range of –14° to 131° F. The R11 includes built-in G-sensor, gyroscope sensors, and a light-ambient sensor  .…. read more

Top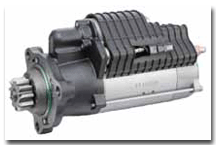 Heavy-duty Starter Motor for Large Engines


Bosch's Starter Motors and Generators division, recognizing that large-displacement engines place great demands on starters, has a new addition to its 24-volt starter motor portfolio: the HEF109-L large heavy-duty starter motor for off-highway applications. The powerful starter motor is claimed to generate 18% more power than the company's M (medium) type starter motor on which it is based, and delivers a maximum output of 9.2 kW. This is enough to reliably start engines with up to 28-liter displacement….read more
FEBRUARY1–4, 2015: 41st Annual Conference on Explosives and Blasting Technique, New Orleans, Louisiana. Contact: Web: www.isee.org/2015-conference/
EBRUARY 15–18, 2015: 2015 SME Annual Conference & Expo CMA 117th National Western Mining Conference, Colorado Convention Center in Denver, USA. Contact: Web: www.smeannualconference.com/
MARCH 1–4, 2015: PDAC 2015, Metro Toronto Convention Centre, Toronto, Canada. Contact: Web: www.pdac.ca/convention
APRIL 27–29, 2015: Coal Prep 2015 Conference, Lexington Center, Lexington, Kentucky, USA. Contact: Web: www.coalprepshow.com
MAY 11–15, 2015: Exponor Chile 2015, Community Activity and Trade Fairground, Association of Industries of Antofagasta, Antofagasta, Chile. Contact: Web: www.exponor.cl/
MAY 17–19, 2015: Haulage & Loading 2015, Wigwam Resort, Phoenix, Arizona, USA Contact: Tim Fearney, show director. Tel: +1 678-822-9804; E-mail: tfearney@mining-media.com; Web: www.haulageandloading.com
MAY 27–28, 2015: AIMS 2015 Mineral Resources and Mine Development, Aachen, Germany. Contact: Tel: +49-241-80 95673; Fax: +49-241-80 92272; E-mail: aims@bbk1.rwth-aachen.de; Web: www.aims.rwth-aachen.de
JUNE 16–18, 2015: Longwall USA Exhibition and Conference, David L. Lawrence Convention Center, Pittsburgh, Pennsylvania, USA. Contact: Web: www.longwallusa.com
For a full calendar of mining industry conferences and events - click here
| | |
| --- | --- |
| WHO'S MOVING WHERE | |

Midway Gold announced that William M. Zisch has been appointed president and CEO. Zisch will succeed Kenneth Brunk, who previously announced his retirement.

First Colombia Gold Corp. announced the resignation of Dr. E. Robert Gates as its CEO and member of the board. Jason Castenir will become its new CEO and chairman. He previously served as a consultant and advisor to the company and was instrumental in the company's recent oil and gas acquisition.
Golden Predator Mining appointed Janet Lee-Sheriff CEO. Grey Hayes has resigned.

Diamante Minerals named Chad Ulansky CEO and also was elected to the board of directors.

Ann-Sofie Nordh has been appointed new head of investor relations at Sandvik. Magnus Larsson, current head of investor relations, will take on a position leading business development projects in Sandvik.

MacPhersons Resources appointed Andrew Lawry to oversee the design of the Nimbus processing plant and the project's final capital and operating cost estimates.

Laura Grainer has joined Davis Graham & Stubbs LLP as a partner in the firm's natural resources department. Grainer will be based out of Reno, where she will lead the firm's new Nevada office. Prior to joining DGS, Grainer was a partner at a large Nevada law firm.

Columbia Steel announced that Sam Teresi will be the company's district manager in Nevada.
About - providing an abreviated version of the current print edition of E&MJ, WOMP is distributed throughout the world to decision makers in the global mining industry, the last week of every month.

Subscribe to E&MJ - To receive your own copy of the print edition of E&MJ, click here , and complete your details. E&MJ is available free of charge to qualified readers.

Contact - if you have views, opinons or comments or editoral that you would like to submit, we would be delighted to hear from you - click here

Top