| | |
| --- | --- |
| | To receive your own edition of the print version of E&MJ - Go Here |




Québec's Reality Check



As this edition of was going to press, Québec decided to shelve a new mining tax proposed by the Parti Québécois (PQ) after being re-acquainted with the important role miners play in the region. While the story is still unfolding, many in the mining business are wondering if the damage can be undone.
On October 30, the Québec National Assembly voted down (57:51) draft legislation proposed by the PQ that would have replaced the province's Mining Act. The PQ, which advocates secession of Québec from Canada, won a minority mandate in the 2012 general election. Since June 2007, the party has been headed by Pauline Marois, who is premier of Québec. As part of its platform in 2012, the PQ said it would increase taxes on mining and in May they made good on that promise. The plan was to double revenues from resources and increase royalties by 15%.
Unhappy with the turn of events, the PQ......... read more



Steve Fiscor, Editor in Chief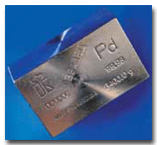 Norilsk's Capital Spending Targets Russian Assets
Russia's Norilsk Nickel, the world's largest producer of nickel and palladium, held an Unveiling New Strategy event for investors in London on October 4. The new corporate strategy especially targets realization of the full potential of Norilsk's Russian asset base at its Polar Division on the Taimyr peninsula and its Kola Division on the Kola peninsula in Arctic Russia. Norilsk expects it capital expenditures to average $2 billion/year from 2014 to 2018. The new capital spending plan prioritizes operating improvements at the Polar Division........ read more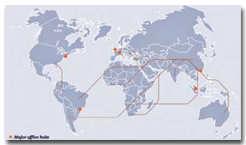 Former Xstrata CEO Mick Davis Heads New Company


Noble Group Ltd. and TPG announced on September 30 that they will each invest $500 million in a new private mining venture, X2 Resources, that has been established by a team of former Xstrata executives headed by former Xstrata CEO Mick Davis, former Xstrata CFO Trevor Reid, and "a team of executives responsible for the creation of Xstrata" (the X2 team). X2 Resources "will seek value creating opportunities in the mining and metals sector," the announcement said....... read more

Top
The Direct Economic Impact of Gold


The World Gold Council has released a new report, The Direct Economic Impact of Gold, compiled for the council by PricewaterhouseCoopers (PwC), that looks at the direct economic contribution of gold in the 15 largest gold-producing countries and the 13 largest gold-consuming countries during 2012. Together, these countries accounted for 76% of mined gold production and 81% of gold demand worldwide. The PwC report concludes that the gold industry in these countries added at least $210 billion in value to the world's gross domestic product in 2012, roughly equivalent to the gross domestic..... read more

Top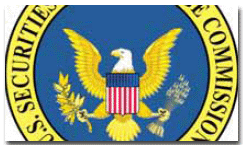 SEC Probe of Gold Fields May Spawn More Corruption Investigations


A U.S. anti-graft investigation into a South African gold producer may be the first of many, as the country's complex localization deals invite scrutiny. In September, the U.S. Securities and Exchange Commission (SEC) said it was to investigate South African producer Gold Fields Ltd. over a deal that saw connected members of the country's ruling elite being brought in as shareholders, an arrangement that would ensure Gold Fields retained its local mineral rights..... read more
| | |
| --- | --- |
| AROUND THE WORLD - USA & CANADA | |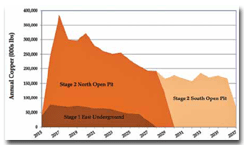 Nevada Copper Eyes 70,000-st/d Open-pit for Pumpkin Hollow


Nevada Copper has announced the results of an NI 43-101-compliant feasibility study for the planned Stage 2 openpit development at its Pumpkin Hollow copper project at Yerington, Nevada. Development of Pumpkin Hollow's Stage 1 underground mine is ongoing, targeting commercial production in 2015. The Pumpkin Hollow open-pit feasibility study confirms the technical and economic viability of a stand-alone, 70,000-st/d Stage 2 open-pit copper mining...... read more
Dominion Diamond Planning Extension of Ekati Mine


Dominion Diamond has filed an application with the Wek'éezhii Land and Water Board requesting a new land use permit and a Class A Water License for extension of the Ekati diamond mine to include the Jay and Cardinal kimberlite pipes. The Ekati mine is located in the Lac de Gras region of Canada's Northwest Territories, approximately 300 km northeast of Yellowknife. The Jay and Cardinal kimberlite pipes are located in Lac du Sauvage in the southeastern portion of the Ekati mine property, about 25 km from the main facilities and 7 km to the northeast of the company's Misery mining area.... read more

Top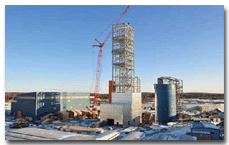 Shaft Hoisting Begins at Lac des Iles


North American Palladium (NAP) announced on October 21 that it had begun hoisting material through the new shaft at its Lac des Iles palladium mine in northern Ontario. The production, service and auxiliary hoists were fully operational, and the skipping system had been successfully tested with full loads of material. Complete commissioning of the shaft ore-handling system, including the crusher and loading pocket, was on target for completion later in October. Production was then expected to transition from ramp haulage to predominantly shaft haulage, effectively marking the completion of the mine's Phase I expansion. NAP is.... read more

| | |
| --- | --- |
| AROUND THE WORLD - Latin America | |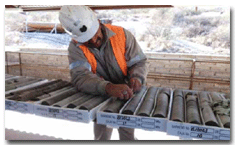 Sierra Mojada has 18-year Potential


Silver Bull Resources has reported positive results for a preliminary economic assessment (PEA) of its Sierra Mojada silver-zinc project in Coahuila state, north-central Mexico. The PEA describes an open-pit project having an 18-year mine life, mining and processing 55.9 million mt of ore averaging 73.4 g/mt silver and 2.79% zinc at a processing rate of 8,500 mt/d. Pre-production capital cost is estimated at $297.2 million, including a 15% contingency. Life-of-mine payable silver production would average 5.5 million oz/y at a cash cost of…… read more
Hochschild Builds on its Peruvian Interests


Hochschild Mining has entered into a binding agreement to acquire the 40% interests held by International Minerals Corp. in the Pallancata mine and the Inmaculada advanced project in Peru. Prior to the acquisition, Hochschild holds a 60% interest in the two properties. The transaction is valued at about $280 million. International Minerals' non-Peruvian assets and liabilities will be spun off into a new company at closing. These will include International Minerals' remaining cash and receivables, estimated at approximately $58 million…. read more

| | |
| --- | --- |
| AROUND THE WORLD - Australasia | |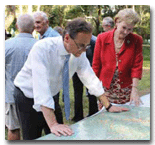 Australia Streamlining Environmental Approvals Process


The government of Australia announced on October 16 approval of a framework for achieving a "one-stop shop" to streamline environmental approvals. The effort has an objective of simplifying a multilevel approvals process that currently involves federal, state and local governments. The federal government announcement was issued by Minister for the Environment Greg Hunt and came on the heels of an announcement by the Queensland state government on October 14 that it has adopted a new approvals process for coal and minerals exploration that will give landholders and resources companies more certainty by allowing for earlier engagement…. read more



Tropicana Pours First Gold Ahead of Schedule


AngloGold Ashanti announced the start of production at the Tropicana gold mine in Western Australia on September 26. Located 330 km east-northeast of Kalgoorlie, Tropicana was originally forecast to begin production in the fourth quarter of this year. The company is now focusing of ramping up to design throughput capacity of 5.5 million mt/y by year-end 2013. AngloGold Ashanti is 70% owner and project manager at Tropicana. Independence Group NL owns the remaining 30%. Capital expenditure for the project totaled…. read more

Top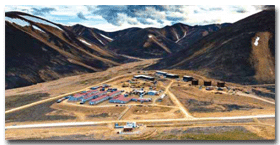 Kinross Reaches Commercial Production at Dvoinoye
Kinross Gold announced the start of commercial production at its Dvoinoye highgrade underground gold mine in the Chukotka region of Russia's Far East on October 9. Dvoinoye is located approximately 100 km north of Kinross' Kupol mine, and the Dvoinoye ore will be processed at the Kupol mill, providing additional, low-cost production. The project is expected to have a mine life of seven years…. read more


Kyrgyz Parliament Rejects Kumtor MoU
The parliament of Kyrgyzstan voted on October 23 to reject a Memorandum of Understanding (MoU) between Centerra Gold and the Kyrgyz government signed on September 9 regarding a potential restructuring of the ownership of the Kumtor gold mine (E&MJ, October 2013, p. 20). Under the MoU, Kyrgyzaltyn JSC would exchange its 32.7% equity interest in Centerra for a 50% interest in a joint-venture company that would own the Kumtor gold mine. Kyrgyzaltyn JSC is a joint-stock company wholly owned by the Kyrgyz Republic…. read more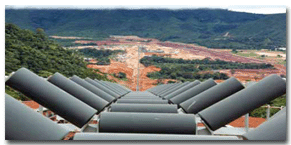 African Minerals and Tewoo Sign Tonkolili Project MoU


African Minerals and Tianjin Materials and Equipment Group (Tewoo) have signed a binding Memorandum of Understanding (MoU) with respect to African Minerals' flagship Tonkolili iron-ore project in central Sierra Leone and related infrastructure projects. Under the terms of the MoU, upon successful completion of the transaction, Tewoo will pay African Minerals $990 million for a 16.5% economic interest in the Tonkolili project…. read more

Construction Begins at Venetia Underground
De Beers began construction of a new underground diamond mine beneath its open-pit Venetia mine in Limpopo province, South Africa, on October 22. The $2 billion (R20 billion) investment will extend the life of Venetia operations beyond 2040, and the underground mine will replace the Venetia open pit as South Africa's largest diamond mine. Mine development will include the sinking of two vertical shafts and a decline shaft to a depth of 1 km. Underground production is expected to begin in 2021 and will extend into the 2040s.…… read more

Top
| | |
| --- | --- |
| THIS MONTH IN COAL | |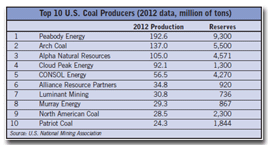 Murray Energy Buys 5 CONSOL Energy Longwall Mines


CONSOL Energy sold its Consolidation Coal Co. subsidiary, which contains all five of its longwall coal mines in West Virginia, USA, to a subsidiary of Murray Energy for $3.5 billion in value. The mines being sold are the McElroy, Shoemaker, Robinson Run, Loveridge and Blacksville No. 2 mines. Collectively, these mines produced 28.5 million tons of thermal coal in 2012. Murray Energy is acquiring approximately 1.1 billion tons of Pittsburgh No. 8 seam …. read more

Rio Tinto Sells Its interest in Clermont


Rio Tinto will sell its 50.1% interest in the Clermont joint venture to GS Coal Pty Ltd., a company jointly owned by Glencore Xstrata and Sumitomo Corp, for $1.015 billion. Under the terms of the sale, Glencore Xstrata will take over management of Clermont mine, which produces thermal coal in central Queensland, Australia. "Rio Tinto remains committed to a long-term future in central Queensland,  …. read more

Mechel Receives First Tranche of Financing for Elga Coal Complex
Russian miner Mechel OAO has signed an agreement with Vnesheconombank, allocating the first tranche of the project financing for Elga Coal Complex's first stage totalling $2.5 billion. The agreement for the $150 million tranche was signed by Vnesheconombank's Chairman Vladimir Dmitriyev and Chairman of Mechel OAO's Board of Directors Igor Zyuzin on the sidelines of the session of the government committee on the Far East's social and economic development, in the presence of Russian Prime Minister Dmitry Medvedev…. read more
| | |
| --- | --- |
| FEATURE - Drilling | |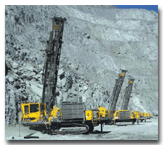 On the Move: Two Russian Producers Turn to Diesel Rigs
Electric rotary drills were the workhorses of the fleet at these vastly different surface mines for years, but diesel rotary and DTH rigs now offer the mobility and performance needed for future mine development.

By Russell A. Carter, Managing Editor

Two of the largest metal mines in far northwestern Russia are separated by hundreds of miles, yet have a number of things in common. They both extract iron ore as a principal product, support company towns that are highly dependent on them for employment and municipal upkeep, and share commercial histories that developed during the final decades of the Soviet system's centrally planned economy. Karelsky Okatysh (Karelian Pellet) JSC is a multi-pit surface mine and plant complex located near Kostomuksha in the……. read more

For more companies with products in the Drilling market -
Go Here
| | |
| --- | --- |
| FEATURE - Pumps | |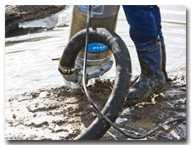 The Pump-makers' Perspective


Pumps play an essential role in mining and mineral processing.

By Simon Walker, European Editor

Without pumps, the mining industry in general would still be in the Stone Age. The industry only became truly viable with the development of pumping technology, and nothing much has changed conceptually since medieval miners managed to dig deeper once their rag-and-chain pumps helped lower the water table in their workings. Remember, of course, that in common with so many branches of technology, our medieval ancestors did not invent the idea of pumping, they only rediscovered it. There is clear proof that the Romans used water-powered pumps in their underground operations at Rio Tinto in southern Spain in.... read more

Top
For more companies with products in the Pumps market -
Go Here
| | |
| --- | --- |
| FEATURE - Mine Dewatering | |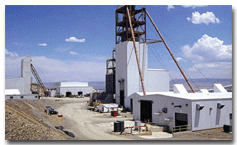 Pump Performance is Key in Nevada Mine Dewatering Operation


System efficiently moves sump slurry from deep underground to the surface, where the solids are processed for additional gold recovery

By Larry Trojak

Water is a critical element in any mining effort, aiding in everything from dust suppression to actual material recovery. Encountering larger volumes of it, however, can also be one of the biggest hindrances to mine production and efficiency. And when that water contains solids with trace amounts of gold, removing those solids is suddenly a very different procedure, changing from a material disposal effort to one with a focus on material recovery. Such is the case at the Turquoise Ridge gold mine near Golconda, Nevada, where a pair of Schwing KSP-50 sludge pumps are being used to get dewatered…... read more

For more companies with products in the Dewatering market -
Go Here
| | |
| --- | --- |
| FEATURE - Tailings Management | |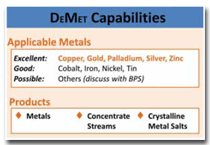 Electrolytic Technology Targets Residual Metal Values in Tailings



An innovative process offers a cost-effective approach to harvest new profits from old material

By Patrick I. James

Tailings at legacy metal mines represent a considerable potential source of metal long considered as a readily accessible ore reserve, should cost-effective processing means be found. Blue Planet Strategies' new electrolytic DEMET (Dynamic Electrode Metal Effluent Treatment) process now enables upgrading of low-grade leach product to augment conventional solvent extraction (SX) and electro winning (EW) processing, and facilitate economical new metal production from tailings and marginal ores while improving mine sustainability..... read more

Top

For more companies with products in the Maintenance market -
Go Here

Metso Prepares Largest Vertimill Order for Chinese Market


According to mineral processing equipment supplier Metso, energy-saving vertical grinding mills are gradually replacing ball mills in comminution processes. As an example, Metso reported that it recently signed its largest order involving this technology, to date, for a Chinese customer— Anshan Iron and Steel Group Corp. (Ansteel), one of the country's leading iron ore mining and steel making companies. The Metso equipment will be installed at an Ansteel greenfield iron ore mining project in Liaoning province, China. The total value of the order exceeds ?33 million …. read more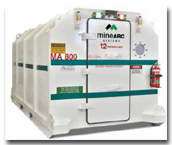 MineARC Sets Up Shop in South Africa


MineARC Systems, which manufactures and supplies emergency refuge chambers for use in underground mining, recently opened a new facility in North Riding, Johannesburg, South Africa. The opening follows MineARC's receipt in August of a major contract to supply South Africa-based Anglo American Coal's New Denmark Colliery with 17 MineARC CoalSAFE refuge chambers. MineARC General Manager Mike Lincoln said, "What we're now seeing across Africa is a real determination to bring mine safety to the top of the agenda and in line with world's best practice safety legislation and technology. The New Denmark contract is justification…… read more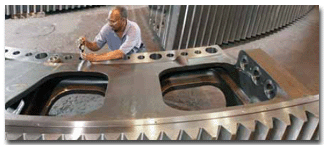 Rexnord Introduces Lowercost Large Gear Alternative


Rexnord, headquartered in Milwaukee, Wisconsin, USA, has introduced its newest product offering, Falk Targeted Life Gear Sets, engineered for applications when the life of a mill or mine site is expected to be less than 25 years. The customized offering is suited for gears smaller than 24 ft (7.3 m) in diameter, especially within the mining, cement and power industries. "The Targeted Life Gear Set offering can be advantageous, saving up to 20%…. read more

Top

Outotec Tech Partner Provides Regrind Mill for Mutanda


Swiss Tower Mills (STM) Minerals and its technology partner, Outotec, have won an order to provide a HIG1600 regrind mill for the Mutanda mine plant in the Democratic Republic of Congo. Mutanda, a high-grade copper and cobalt producer with operations located in the province of Katanga in the DRC, is operated by Glencore Xstrata plc, which owns 54.5%. As of June, Mutanda copper output was at an annualized rate of 120 ktpa .…… read more

New Surface Rigs Offer Range of Automated Drilling Capabilities


Sandvik Mining has announced a new Pantera percussive drill platform, designed specifically for mining and available for both DTH (down-the-hole) and TH (top hammer) applications, that is claimed to deliver increased drilling capacity, lower fuel consumption and improved safety. The new range has been developed to take advantage of mining industry trends toward fully autonomous operation, with options allowing owners to take advantage of automation technology as their needs and mining operations change. The two new models are the Pantera DI6400 (DTH) and Pantera DP2000 (TH). The Pantera DI6400 will be available in late 2013, and the DP2000 will be released in 2014…. read more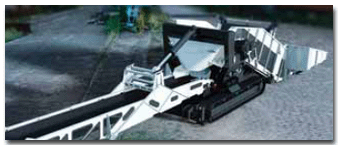 Track-mounted Belt Loader Handles 30-ton Haulers


Samson Materials Handling, a business unit of the Aumund Group, said its new BF40415T loader is a tracked version of its wheelmounted Stormajor loader that offers high performance, reliability and maneuverability. It delivers a cost-effective solution for stockpiling, barge loading, ship loading and railcar loading, handling material densities of up…. read more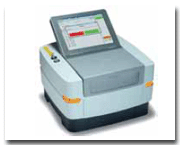 XRF Analyzer Can Deliver Quick, Accurate Results


PANalytical recently unveiled its Epsilon 1 XRF (X-ray fluorescence) unit for pre-calibrated analysis of materials. A fully integrated, energy-dispersive XRF analyzer consisting of a spectrometer, built-in computer and touch screen, it is designed to provide costeffective analysis for a number of key processes and is claimed to offer a complete, accurate solution for elemental analysis of many materials commonly found in mining operations. According to the company, the Epsilon 1 uses the latest in silicon drift technology to handle highly concentrated samples without loss of accuracy or longer measuring .…. read more

Top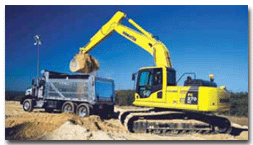 Onboard Weighing System for Excavators


Trimble has introduced the Loadrite X2350 payload management system for excavators—a dynamic onboard weighing system to optimize bucket loads, track loadout tonnage and monitor cycle times. The system is claimed to improve excavator productivity by quickly, easily and accurately weighing the material in the bucket and displaying the payload information on an easy-to-read indicator in the cab. It is designed to allow operational efficiencies for many excavator loading applications, including mass earthworks….read more
FEBRUARY 3–6, 2014: 20th Annual Investing in African Mining Indaba, Cape Town, South Africa Contact: Customer Service Mining Indaba LLC, Events Customer Service; Tel: 1-800-831-8333 (for Canada and US) +1.859-746-5700 (International); E-mail: info@miningindaba.com; Web: www.miningindaba.com
FEBRUARY 9–12, 2014: 40th Annual Conference on Explosives and Blasting Technique, Denver, Colorado, USA Contact: International Society of Explosives Engineers; Tel: 440-349-4400; Fax: 440-349-3788; Web: www.isee.org
FEBRUARY 23–26, 2014: 2014 SME Annual Meeting & Exhibit, Salt Lake City, Utah, USA. Contact: SME Meetings Department; Tel: 303-948-4200; E-mail: meetings@smenet.org; Web: www.smenet.org/meetings
MARCH 3–6, 2014: PDAC 2014, Metro Toronto Centre, Toronto, Canada. Contact: Prospectors and Developers Association of Canada; Tel: 1 416 362 1969; E-mail: convention@pdac.ca; Web: www.pdac.ca
MARCH 4–8, 2014: 2014: CONEXPO-CON/AGG, Las Vegas, Nevada, USA. Contact: CONEXPO-CON/AGG Show Management; Tel: 1-800- 867-6060 (USA and Canada), 1 414-298-4167 (International); E-mail: info@conexpoconagg.com; Web: www.conexpoconagg.com
APRIL 21–25, 2014: Expomin 2014, Santiago, Chile Contact: FISA S.A.; Tel: +56 (2) 530 7000; E-mail: info@fisa.cl; Web: www.expomin.cl
MAY 11–12, 2014: Geominetech 14th Annual Symposium on New Equipment New Technology Management and Safety in Mines and Mineral, Bhubaneswar, India Contact:JK Hota, editor and organizing secretary; E-mail: hotaeditor@sify.com or hotaeditor@gmail.com; Web: www.lusa.info/geominetech
MAY 11–14, 2014: CIM 2014 Convention, Vancouver, Canada. Contact: Lise Bujold, director of events; Tel: 514-939-2710 ext. 1308; E-mail: lbujold@cim.org; Web: www.cim.org/en.aspx
For a full calendar of mining industry conferences and events - click here
| | |
| --- | --- |
| WHO'S MOVING WHERE | |

Newcrest Mining announced two major changes: the appointment of Peter Hay as the new chairman upon the retirement of the current Chairman Don Mercer in December; and the appointment of Sandeep Biswas as COO, effective January 1. He will also join the board as an executive director from that date. He is expected to succeed Greg Robinson as CEO in the second half of 2014. Hay was appointed to the board in August. Biswas was previously CEO of Pacific Aluminium.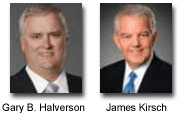 Cliffs Natural Resources appointed Gary B. Halverson, formerly interim COO of Barrick Gold Corp., to the newly created position of president and COO, effective November 18. In addition, he will serve as director on Cliffs' Board. They also announced that James Kirsch, non-executive chairman of the board, has been elected executive chairman of the board. In addition, Joseph Carrabba will retire as president and CEO, and will also step down as a director of Cliffs' Board.


Gindalbie Metals appointed Dale Harris as managing director. Harris succeeds Tim Netscher in line with the company's previously announced succession plan. Harris most recently held the role of COO for Rio Tinto Iron Ore.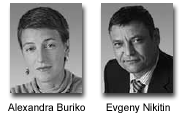 UC RUSAL announced Alexandra Buriko as CFO. Evgeny Nikitin has been named as director of the Aluminium Division East (ADE). Vladimir Polin has stepped down as director of the Aluminum Division East as his contract expired.

Nevada Copper Corp. named Timothy Arnold as vice president, operations. Arnold's past experience includes being the general manager at the Mount Hope and Liberty molybdenum projects for General Moly in Nevada. Prior to that, Arnold was vice president and general manager of Coeur d'Alene Mines. Nevada Copper also appointed Greg French as vice president of exploration and project development. The company also announced the resignation of Foster Wilson as a director.

Rio Alto Mining Ltd. appointed Eduardo Loret de Mola de Lavalle as COO. Previously, he worked for Trafigura Group, where he was corporate manager for the Latin American Technical Division, general manager of their two ongoing operations in Peru, general manager of Empresa Minera del Caribe (Cuba) and general manager for the Latin American Mining Division.

Jonas Wiik has been appointed as the new exploration director at Boliden Mines. He has worked within Boliden for 10 years, including eight within the exploration organization. His most recent position was near mine exploration manager at Boliden Mines. He will succeed Hans Årebäck, who, after four years as exploration director, will now work with business development and strategy within Boliden Mines.

MICROMINE appointed Cole Robillard as business solutions executive.
About - providing an abreviated version of the current print edition of E&MJ, WOMP is distributed throughout the world to decision makers in the global mining industry, the last week of every month.

Subscribe to E&MJ - To receive your own copy of the print edition of E&MJ, click here , and complete your details. E&MJ is available free of charge to qualified readers.

Contact - if you have views, opinons or comments or editoral that you would like to submit, we would be delighted to hear from you - click here

Top