San José Rescue
Another Look at Plan B — The Effort that Rescued 33 Chilean Miners....read more

Haul Trucks
OEMs Upshift as Haul Truck Market Picks Up Speed.... read more

Crushers
Mobile Crushers Graduate from Quarries to Mines......read more

Mine Ventilation
Refrigeration Projects at African Mines Keep Miners Cooler, Energy Costs Lower......read more






To update your details or renew your current print subscription or to receive your own edition of the print version of E&MJ -

CLICK HERE

A Canadian Double Standard?


Even though gold is now trading above $1,400/oz, 2010 might be remembered as the Year of Potash. When BHP Billiton purchased Athabasca Potash for $341 million, few outside the natural resources sector took note. Vale paid $3.8 billion for several South American fertilizer assets and people started to pay attention. BHP's $38.6 billion bid for PotashCorp established potash as a valuable bulk commodity. It is also testing the limits of international trade.
Canadian regulators ultimately ruled against BHP's pursuit of PotashCorp (See "Canada Blocks BHP Billiton"). This is the third major business deal—not just by mining standards—that BHP's CEO Marius Kloppers has tried to put together in the last three years only to be shot down. One has to wonder: Is BHP too big to......... read more

Steve Fiscor, Editor in Chief

| | |
| --- | --- |
| NEWS | |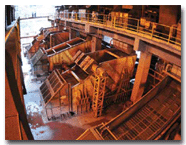 Vale Offers Positive View of Mining's Macro Economics
October 18, 2010, was Vale day at the New York Stock Exchange, celebrating the 10th anniversary of Brazilian megaminer Vale's listing on the exchange. Vale took advantage of the occasion to offer a summary of its perspective on how the mining industry and the company will fare over the next decade. Vale CEO Roger Agnelli echoed the views of many industry analysts, who expect emerging economies to continue to be the key engine of global economic growth, with positive implications for the demand for minerals, metals and fertilizers......... read more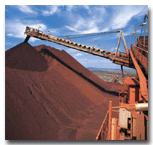 Regulators Thwart Rio Tinto/ BHP Billiton Plans for JV


Rio Tinto and BHP Billiton announced in mid-October they would no longer pursue plans for an iron ore production joint venture in the Pilbara in Western Australia. The mutually agreed decision came after it became apparent regulators were unalterably opposed to the proposed combination of assets. "Both parties have recently been advised the proposal would not be approved in its current form by the European Commission, Australian Competition and Consumer Commission, Japan Fair Trade Commission, Korea Fair Trade Commission or the German Federal Cartel Office," Rio Tinto's....... read more

Top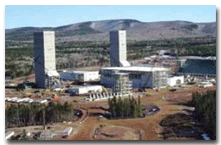 Canada Blocks BHP Billiton's Bid for PotashCorp


Canada's Minister of Industry Tony Clement announced on November 3, 2010, he had notified BHP Billiton that the company's proposed unsolicited acquisition of Potash Corporation of Saskatchewan (PotashCorp) for about $40 billion in cash was not likely "to be of net benefit to Canada" and that BHP Billiton had 30 days to make any additional representations and submit any undertakings. "At the end of that period, I will make a final decision," Clement said..... read more

Top
Chile Adopts New Mining Royalty System


Chilean President Sebastian Piñera signed a new system of mining royalty taxation into law on October 15, 2010. The law sets a variable 4% to 9% tax, based on operating margins, for mining companies currently enjoying tax stability. The current tax is in the range of 4% to 5%. Companies currently enjoying tax stability can voluntarily adopt the new system until 2012, with the proceeds going toward reconstruction of damage caused by the major earthquake that hit Chile in February 2010. They would return to the current system from 2013 to 2017, during which time those with tax stability..... read more
| | |
| --- | --- |
| AROUND THE WORLD - USA & CANADA | |
Silver Standard Considers Combining Projects


Silver Standard Resources announced on October 29, 2010, it has entered into an agreement to sell its adjacent Snowfield and Brucejack gold-copper projects in northern British Columbia to Pretium Resources Inc. Under the terms of the agreement, Silver Standard will receive total consideration of C$450 million, consisting of a minimum of C$215 million in cash and the balance in common shares of Pretium valued at the offering price of such shares under an initial public offering (IPO) being undertaken by Pretium. The amount of the purchase price payable in cash..... read more

Hecla Poised for Final Decision on New Shaft Project


In late October, Hecla Mining Co. provided an update on the No. 4 Shaft project at its Lucky Friday mine in Mullan, Idaho, which Hecla believes could increase the mine's annual silver production by approximately 50% from current levels and extend the mine life beyond 2030. Total estimated capital expenditures for the shaft project could range from $150 million to $200 million, for an internal shaft descending from the mine's 4900 level to the 7800 level (see diagram below). Engineering is under way to determine the feasibility of constructing the shaft to an ultimate depth.... read more

Top
North American Tungsten Restarts CanTung


North American Tungsten restarted its CanTung mine in Canada's Northwest Territories in early October 2010 in response to recovering tungsten prices. The mine had been placed on care and maintenance in October 2009 as a result of low prices. The company also reported a probable reserve increase at CanTung to 1.7 million st from the previous probable reserve of 1 million st. The new reserve is sufficient to support production at current mill capacity for more than four years. The reserve estimate is based on a cut-off grade of 0.80% WO3 for the life.... read more
| | |
| --- | --- |
| AROUND THE WORLD - Latin America | |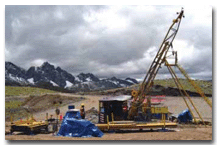 Trevali and Glencore Agree to Develop Santander


Trevali Resources and Glencore International have signed a definitive agreement for the development, construction and operation of Trevali's 100%-owned Santander zinc-lead-silver mine project, located about 200 km by road northeast of Lima, Peru. The project is located on the site of the former Santander mine, which operated from 1958 to 1991 and produced about 8 million mt of ore grading more than 7% zinc, 1% to 4% lead and 60 g/mt silver, with additional copper credits…… read more
Teck Reaches Commercial Production at Andacollo


Teck Resources announced in early October 2010 it had achieved commercial production at its new copper concentrator at the Carmen de Andacollo open-pit operation in Chile. The plant was averaging throughput of 53,000 mt/d of ore, 97% of its design capacity of 55,000 mt/d. The plant had also operated for a number of consecutive days at higher volumes than the targeted 55,000 mt/d. Production ramp-up was completed in seven months from first ore to the mill in mid-February to the end of September. The final project cost was approximately $440 million…. read more

| | |
| --- | --- |
| AROUND THE WORLD - Australasia | |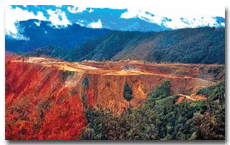 Hidden Valley Starts Up in Papua New Guinea


The Hidden Valley open-pit gold-silver operations were officially opened on September 30, 2010, in Morobe province, Papua New Guinea (PNG) after having reached commercial production in May. The project is owned and operated by Morobe Mining Joint Ventures (MMJV), a 50:50 joint venture of Harmony Gold, of South Africa, and Newcrest Mining, of Australia. Harmony was the initial developer of the project. Newcrest bought a 30% stake in Harmony's PNG assets in July 2008 for $229 million…. read more



Rio Tinto Will Test New System at Northparkes


Rio Tinto will conduct full-scale performance verification trials of a new underground tunneling excavation system at its 80%-owned Northparkes copper and gold mine in New South Wales, Australia. Aker Wirth is partnering with Rio Tinto in developing the system, which is being integrated into a $90-million prefeasibility expansion study at Northparkes. Sumitomo owns the remaining 20% of Northparkes. Machinery for the new tunnel excavation system is  …. read more

Top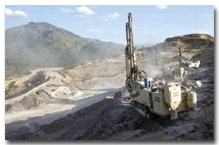 PanAust Will Boost Pit, Mill Output at Phu Kham Operations
PanAust Ltd. is investing $110 million to increase ore processing rates and improve metal recoveries at its Phu Kham copper- gold operations in Laos. Production of copper in concentrate is planned to increase to between 65,000 and 70,000 mt/y beginning in mid-2012 from current levels of between 60,000 and 65,000 mt/y. Precious metals contained in the concentrate are expected to remain at about 50,000 oz/y of gold and 275,000 oz/year of silver following the expansion. Ore processing rates will increase to 16 million…. read more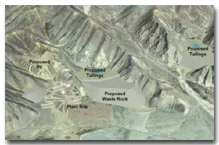 Jinchuan to Acquire Continental Minerals
China's Jinchuan Group has agreed to acquire Vancouver-based Continental Minerals for C$432 million. Continental's primary asset is its large Xietongmen copper- gold project, located 240 km west of Lhasa, Tibet. The project is currently in the permitting and detailed engineering stage. The Xietongmen porphyry deposit extends over an area of 1,400 by 500 m and averages 300 m in depth. Measured resources at a 0.15% copper cutoff total 197.5 million mt grading 0.44% copper, 0.62 g/mt gold, and 3.95 g/mt silver.…. read more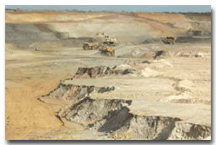 Iamgold Studying Essakane Expansion


Iamgold has launched a full feasibility study of possible expansion at its Essakane open-pit gold operations in Burkina Faso, West Africa, where it achieved commercial production in July 2010 and where it officially opened the mine with a ceremonial gold pour in early October. Current mine design calls for production of an average of 315,000 oz/y of gold over an initial mine life of 12 years at average cash costs of between $400 and $410/oz. The Essakane expansion feasibility study is based on ongoing exploration …. read more

Great Basin Commissioning Burnstone Operations
Great Basin Gold is nearing completion of commissioning of its Burnstone underground gold mine and processing plant in Mpumalanga province, South Africa, 80 km southeast of Johannesburg, and expects the project to be fully operational by year-end 2010. The Burnstone project is designed to produce an average of 254,000 oz/y of gold at cash costs of $392/oz over a 19-year mine life. The Burnstone project has proven and probable gold reserves of 4.1 million oz and resources of 12.1 million oz. Capital expenditure to develop the project…… read more

Top
| | |
| --- | --- |
| THIS MONTH IN COAL | |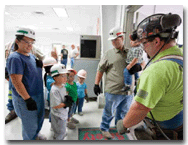 Peabody Energy Announces Major Expansion for Gateway


Peabody Energy has approved the expansion of the Gateway mine in Southern Illinois, which will extend the life of the operation by at least 16 years. Gateway has an additional 280 million tons of reserves available for expansion in favorable market conditions. The project will advance underground operations north of the existing site and will increase annual capacity by 40% to 4.5 million tons within several years. Capital investments for the expansion are expected to total approximately $175 million …. read more

MSHA Publishes ETS for Rock Dust


The U.S. Department of Labor's Mine Safety and Health Administration (MSHA) recently published an emergency temporary standard (ETS) that revises the existing federal standard on maintenance of incombustible content of rock dust. The decision, according to the agency, was based on a review of accident investigation reports of mine explosions in intake air courses that involved coal dust, as well as the National Institute for Occupational Safety and Health's report "Recommendations for a New Rock Dusting Standard to Prevent Coal Dust Explosions in Intake Airways," which can be …. read more

Bandanna Secures Port Allocation for Coal Exports
Bandanna Energy will be included in Stage 1 of the proposed Wiggins Island Coal Export Terminal (WICET) development at Gladstone in Central Queensland. This will give Bandanna access to a 4 million metric tons per year (mt/y) port allocation from early 2014. In all, eight coal producers have committed to a total 27 million mt/y capacity allocation for Stage 1 of the WICET development, an industry funded development which will ultimately see an expansion of the Gladstone port facility by at least 70 million mt/y …. read more
| | |
| --- | --- |
| FEATURE - San José Rescue | |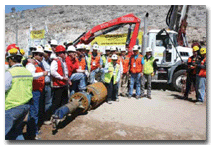 Another Look at Plan B — The Effort that Rescued 33 Chilean Miners
Although the intense general-media focus on the rescue operation—and on the miners themselves after their liberation from the 50-m2 (540-ft2 ) refuge chamber in which they'd spent 69 days—has gradually subsided, the details of the rescue continue to fascinate those who've ever donned hardhats and stepped into a man cage for a visit, or a shift, underground. The following report, provided by courtesy of Mineria Chilena, provides another perspective on the rescue effort from the point of view of one of the drilling-services companies directly involved in the operation

Joy, Tempered by Reality

On Sunday, August 22, Chilean President Sebastian Piñera officially confirmed rumors that had been circulating around Camp Hope—a makeshift camp set up at the site of the tragedy—that the 33 miners trapped in the depths of the San José mine, in Chile's Atacama Region, were alive and well in a refuge chamber at a depth of almost 700 m underground. The news brought to an end 17 days of fear and uncertainty……. read more

| | | |
| --- | --- | --- |
| | For more companies with products in the Rock Bolting market - Go Here | |
| | |
| --- | --- |
| FEATURE - Haul Trucks | |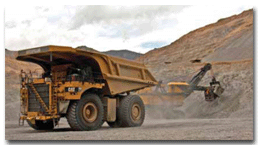 New rigid-body hauler models provide payload, performance and efficiency improvements



By Russell A. Carter, Managing Editor

Modern-day haul trucks are the product of what appears to be a paradoxical environment. At the most basic level, their primary job is to carry hundreds of tons of rock or dirt from Point A to Point B—over and over again. This task mostly requires brute power, robust construction and extreme durability. On the other hand, their value— cost of ownership plus the potential worth of the payloads they carry—demands ongoing attention to health, performance and preventive maintenance. The result: an array of machines that may be the most highly engineered, closely monitored offhighway mobile equipment to be found anywhere in the world..... read more

Top
| | | |
| --- | --- | --- |
| | For more companies with products in the Trucks market - Go Here | |
| | |
| --- | --- |
| FEATURE - Crushers | |

Mobile Crushers Graduate from Quarries to Mines


Large, more powerful track-mounted units offer options for small to medium size mining operations

By Simon Walker, European Editor

To be fair, crushers do not often hit the headlines. Hidden away in some dark cavern, or masked by ranks of tires and gabions along a pit bench, it is hard for a crusher to compete with the higher visibility of a new truck fleet or drill rig. Yet an effective crusher is a key component of any mineral-production system, paving the way for all of the subsequent stages of extraction technology. The crusher goes down, and the mine marks time. One of the fundamental processes in mineral recovery, rock breaking absorbs progressively greater energy inputs as size reduction proceeds. Even primary crushing is energy-intensive, with the optimum relationship between …... read more

| | | |
| --- | --- | --- |
| | For more companies with products in the Crushers market - Go Here | |
| | |
| --- | --- |
| FEATURE - Mine Ventilation | |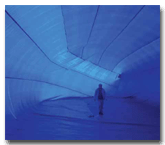 Refrigeration Projects at African Mines Keep Miners Cooler, Energy Costs Lower



Bluhm Burton Engineering (BBE), a mine ventilation and refrigeration specialist, has provided a range of services including conceptual investigations, technical feasibility studies, preparation of detailed engineering design specifications and project execution and management since its inception in 1989. The Gauteng, South Africa-based firm has cultivated a global client list involving numerous types of mine operations in Africa, Europe, Australia, South America and elsewhere. BBE recently announced completion of innovative refrigeration projects at deep mines in South Africa and Tanzania, applying technologies ranging from ice and water thermal storage to bulk air cooling..... read more

Top

| | | |
| --- | --- | --- |
| | For more companies with products in the Mine Ventialtion market - Go Here | |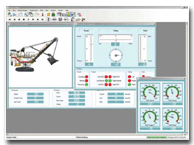 Software Enhances Monitoring of Electrical Drive Performance


Siemens' new Midas 2.0 package provides mine operators with an improved, database-driven software solution to boost the efficiency of mining machines that use Siemens electrical drives. The software includes a data logger, a visualization tool and a report generator. Compared with the previous version, the database connection has been updated and the user interface given a simpler and more flexible design. Built on the .NET platform, Midas 2.0 uses an active SQL Server database to deliver substantial performance …. read more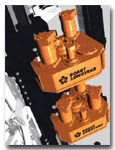 New Line of Rotary Drill Heads


Boart Longyear recently released its new XRH family of rotary heads, comprising 12 base models with various motor configurations, designed for multipurpose rotary drilling applications including jet grouting and reverse circulation. Featuring patent-pending electronic valve control technology, the XRH rotary heads can run two or three motors and seamlessly switch from series to parallel operation, eliminating low-torque startups after making and breaking joints and manual shifting of gears…… read more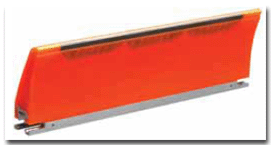 Longer-life Conveyor Belt Pre-cleaner


The QC #1 MT pre-cleaner from Martin Engineering is a new cleaning blade for use on vulcanized conveyor belts, and features a special polyurethane blend and tungsten carbide tip to deliver service life claimed to be two to three times longer than conventional urethane blades. Designed to provide excellent cleaning performance immediately, avoiding any break-in period, the precleaner is designed to maintain consistent tension without frequent adjustment, requiring re-tensioning just twice a year in most applications…. read more

Top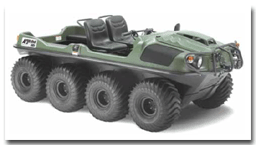 ATV Offers More Power and Comfort


Canadian-based all-terrain vehicle builder Argo says its top-of-the-line 8x8 750 HDi model now offers advanced features mining users will appreciate, including lighter steering effort, a more powerful drive train, comfortable seating, improved storage space and a more durable design. According to the company, the 750 HDi's patent-pending Admiral transmission takes the driving experience of the full skid steering system to a level never seen before in this price range .…… read more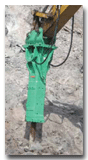 Hydraulic Breaker has Many New Features


Tramac has introduced the newest addition to its line of heavy breakers: the V4500, which shares many basic characteristics of the company's V1800 and V2500 models. Main features include blank-firing protection to prevent metal on metal contact; a pressure regulator valve to prevent overpressure and accidental overflow; reinforced suspension to absorb vibration that leads to premature wear to the boom; automatic pressure regulation that ensures constant operation despite variations in flow or temperature…. read more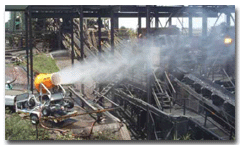 Dust Control Units Offer Selectable Coverage Options


Dust Control Technology has announced new equipment for increasing area coverage, offering machines now able to blanket more than 125,000 ft2 (11,600 m2) with dust-trapping mist from a single unit. By designing a 359° oscillation option for all three of its popular ducted fan models, the company said it can deliver what is believed to be the widest coverage of any comparably- sized dust suppression equipment. The expanded oscillation option will be available on all three of the DustBoss fan-driven designs…. read more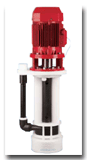 Thermoplastic Sump Pump Can Run Dry Without Damage


Vanton Pump has introduced a new Sump-Gard thermoplastic centrifugal pump that handles flows to 1,200 gpm (4,500 lpm) at heads to 200 ft (60 m). The model SGK-2700 features all wetted components that are molded of solid polypropylene, PVDF or CPVC to resist chemical attack associated with pumping of process fluids, plant effluents and industrial water and waste streams, while minimizing abrasion. Since all wetted surfaces are chemically inert, the pumps  .…. read more

Top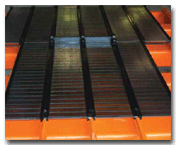 New Screen System has Fewer Parts, Wide Applicability


Elgin Equipment Group's Norris Screen Co. announced availability of a new, user-friendly Phase 3 Pinless (P3P) screening system. With fewer parts to assemble and disassemble, the company says the P3P is a simple and fast screening system with reduced installation time and less operational down time. P3P screens have diverters that direct the flow of material over the hole patterns for more efficient screening. These diverters also serve as a locking system for the dams, so a dam system can be located every 12 in. (30 cm) on the urethane panels if necessary.….read more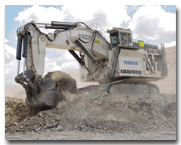 Liebherr: A New Focus on Mining Excavators


Five years and €80 million ($112 million) since its inception, Liebherr officially commissioned its new mining excavator plant in Colmar, France, at the beginning of October. Located close to the town's airport, the new factory symbolizes the complete separation of the company's mining-excavator product line from its smaller construction machines. With its mining-excavator line-up comprising eight machines—from the R9800 down to the 100-metric ton-class R9100—Liebherr now has the capacity in its new plant to produce between…. read more
DECEMBER 8–9, 2010: ACG In-Pit Waste Storage and Management Seminar, Perth Western AustraliaContact: The Australian Center for Geomechanics; E-mail: acg@acg.uwa.edu.au; Web: www.acg.uwa.edu.au/events_and_courses
FEBRUARY 27–MARCH 2, 2011: SME Annual Meeting & Exhibit, Denver, Colorado, USA Contact: Society for Mining, Metallurgy, and Exploration; Tel: 800-763-3132; E-mail: jones@smenet.org; Web: www.smenet.org
MARCH 22–26, 2011: ConExpo-Con/Agg, Las Vegas, Nevada, USA Contact: Association of Equipment Manufacturers; Tel: 800-867-6060; E-mail: info@conexpoconagg.com; Web: www.conexpoconagg.com
APRIL 4–8, 2011: Asia Mining Congress 2011, Marina Bay Sands, Singapore Contact: Christine Foo; Tel: 65 63222793; Fax: 65 62263264; E-mail: christine.foo@terrapinn.com ;
APRIL 5–9, 2011: SMOPYC, International Show of Public Works, Construction and Mining Machinery, Zaragoza, Spain Contact: Alarcón & Harris; Tel: 34 91 415 30 20; Fax: 34 91 415 30 20; E-mail: info@alarconyharris.com; Web: www.smopyc.com
MAY 4–6, 2011: Arminera, Buenos Aires, Argentina. CAEM; Tel: (54-11) 4313-1652, (54-11) 4313-9331; Fax: (54-11) 4313-9328; E-mail: info@caem.com.ar; Web: www.arminera.com.ar
MAY 15–18, 2011: Haulage & Loading, Litchfield Park, Arizona, USA Contact: Tanna Holzer; Tel: 303-283-0640; E-mail: tholzer@mining-media.com; Web: www.mining-media.com
JUNE 21–23, 2011: Longwall USA, Pittsburgh, Pennsylvania, USA Contact: Tanna Holzer; Tel: 303-283-0640; E-mail: tholzer@mining-media.com; Web: www.mining-media.com
For a full calendar of mining industry conferences and events - click here
| | |
| --- | --- |
| WHO'S MOVING WHERE | |

Lake Victoria Mining Co. Inc. has appointed David Kalenuik president and CEO, and a member of the board of directors. Ming Zhu has been appointed CFO. Former CEO and CFO, Roger Newell, has been appointed chairman of the board.

Nevada Copper Corp. has appointed Robert T. McKnight executive vice president.

Cliffs Natural Resources Inc. announced Laurie Brlas, executive vice president, finance and administration, and CFO, has been named Crain's Cleveland Business CFO of the Year among Northeast Ohio's top financial officers for her outstanding fiscal leadership and asset management. She was recognized within the large public company category. Brlas has served in various financial executive roles at a number of Cleveland-based public companies. She joined Cliffs in December 2006 as senior vice president, chief financial officer and treasurer..

Atlas Copco Construction and Mining USA has appointed Jason Blais product line manager of down-the-hole products and Jon Torpy business line manager of Atlas Copco Drilling Solutions Blasthole & Water Well.

Marston has appointed Jim Sronce mining consultant.
GAC Australia, a global supplier of shipping, logistics and marine services, has appointed Gareth Long commercial manager.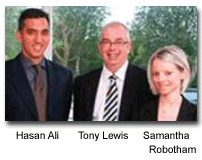 DavyMarkham has made three new additions to its sales and estimating team, following its acquisition by Hindustan Dorr- Oliver. Hasan Ali has been named sales manager; Tony Lewis has been named an estimator; and Samantha Robotham has been named sales proposals assistant.

Major Wire Industries Ltd. has appointed Alain Charbonneau mining technical sales manager.
About - providing an abreviated version of the current print edition of E&MJ, WOMP is distributed throughout the world to decision makers in the global mining industry, the last week of every month.

Subscribe to E&MJ - To receive your own copy of the print edition of E&MJ, click here , and complete your details. E&MJ is available free of charge to qualified readers.

Contact - if you have views, opinons or comments or editoral that you would like to submit, we would be delighted to hear from you - click here

Top