Project Survey 2010
E&MJ's Annual Survey on Global Mining Investment.......read more

Fleet Dispatch Systems
Fleet Dispatch Systems Accelerate Mine Productivity.... read more

Autonomous Mining
Running with Robotics......read more

Gold
Gold Miners Roundup......read more






To update your details or renew your current print subscription or to receive your own edition of the print version of E&MJ -

CLICK HERE

The Benefits of Gold Mining Should Not Be Taken for Granted

- This edition, kicks off 2010 as it usually does with its Annual Project Survey. Magnus Ericsson and his team at Raw Materials Group compile the study and they do excellent work. Without spoiling all of the surprises revealed in the article, suffice it to say the mining industry will see that light at the end of the tunnel much faster than other industrial sectors and maybe as soon as the second half of 2010. Another point the survey makes is the return of gold projects.  Gold prices are high and gold miners are looking to increase production. While researching the Gold Miners Roundup, one fact became increasingly apparent......... read more

Steve Fiscor, Editor in Chief

Barrick Takes New Gold and Goldcorp to Court - In mid-January 2010, Barrick Gold filed a claim in the Ontario Superior Court of Justice against New Gold and Goldcorp seeking to enjoin the closing of their agreement announced on January 7 whereby Goldcorp would advance $463 million to a New Gold subsidiary to fund New Gold's exercise of its right of first refusal to acquire Xstrata's 70% share of the El Morro copper-gold project in the Atacama region of Chile. New Gold owns the other 30% of the project. Goldcorp then would pay......... read more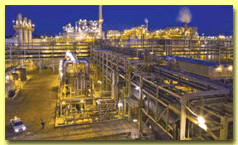 First Quantum Expands its Global Footprint

- First Quantum Minerals announced three decisions in late November and early December 2009 that, combined, greatly expand the company's geographic scope while adding nickel to its product mix, which until now has consisted primarily of copper and gold produced in Zambia, the Democratic Republic of the Congo, and Mauritania in Africa. On December 8, First Quantum announced that it had entered into a binding agreement to acquire BHP Billiton's currently shuttered Ravensthorpe nickel-cobalt operation in Western Australia for $340 million....... read more

Top
Xstrata Shutting Down Kidd Met Plants

- Xstrata Copper Canada announced on December 7, 2009, that it will permanently shut down the metals and byproduct production facilities at its Kidd metallurgical site in Timmins, Ontario on May 1, 2010. The site is located 27 km southeast of the company's Kidd mine and includes a concentrator, a copper smelter and refinery, and zinc, cadmium, indium, liquid sulphur dioxide, and sulphuric acid production plants. The metallurgical plants have annual capacity to..... read more

Top
International Royalty Agrees to be Acquired by Royal Gold

- Metal royalty companies Royal Gold and International Royalty Corp. (IRC) announced in mid-December an agreed plan of arrangement whereby Royal Gold would acquire IRC for a combination of cash and Royal Gold shares valued at about C$749 million (C$7.45 per share). The agreement followed an unsolicited, allcash bid by Franco-Nevada for IRC shares on December 6 at C$6.75 per share. On December 29, and again on January 11, 2010, IRC's board.... read more
- Iamgold reported in late December 2009 that it is planning $102 million in capital expenditures during 2010 at its Westwood underground gold mine project near its Doyon and Mouska mines in the Doyon- Bousquet–La Ronde gold mining camp in Quebec. Production is scheduled to begin in early 2013. Capital expenditures to bring the mine into production, including funds already spent, are expected to total $401 million. The Westwood mine is expected to produce an average of 191,000 oz/y of gold..... read more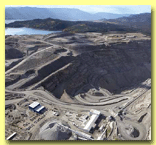 Thompson Creek Reactivates Endako Expansion

- Thompson Creek Metals announced in early December 2009 that it is reactivating a previously planned expansion project at its 75%-owned Endako molybdenum mine in northern British Columbia. Sojitz Corp., a Japanese company, is Thompson Creek's partner and 25% owner of the operation. Endako molybdenum production is expected to increase to between 15 million and 16 million lb/y as a result of the expansion. Production during 2009 was expected (as of early December 2009) to come in at between 9.5 million and.... read more

Top
NAP Restarting Lac des Iles

- North American Palladium (NAP) reported on December. 8, 2009, that it has begun the process of restarting production at its Lac des Iles operations in northwestern Ontario and expects to begin producing concentrates during the second quarter of 2010. Lac des Iles was placed on care and maintenance in October 2008 due to low palladium prices. Production will be from the mine's Roby underground zone only. The open-pit, which was being mined prior to the shutdown, will not be reactivated because open-pit reserves were nearing depletion at the time of the shutdown.... read more
| | |
| --- | --- |
| AROUND THE WORLD | Latin America |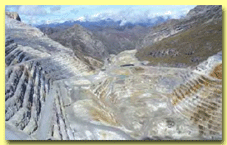 Antamina Expansion to Extend Mine Life, Increase Production

- Cía. Minera Antamina has announced plans to invest $1.3 billion to increase mining and processing capacity by 38% to 130,000 mt/d at its operations in the Andes mountains of north-central Peru, 270 km north of Lima. The expansion is based on a 77% increase in reserves to 1.1 billion mt announced in 2008 and a subsequent feasibility study completed in 2009. The Antamina mine produces copper and zinc concentrates, as well as lesser quantities of molybdenum and…… read more
Corriente Agrees to Buyout by China Joint-Venture Group

- Corriente Resources and CRCC-Tongguan Investment Co. announced in late December 2009 the signing of an agreement whereby CRCC-Tongguan will acquire all of Corriente's outstanding shares for approximately C$679 million in cash. Details of the CRCC-Tongguan offer were scheduled to be mailed to Corriente shareholders by February 1, 2010. The offer remained subject to a minimum tender of 66-2/3% Corriente shares, as well as regulatory approvals…. read more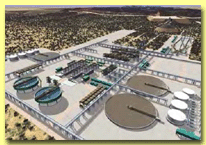 Gindalbie Starts Karara Iron Ore Project Construction

- A 50:50 joint venture of Gindalbie Metals and China steel producer Ansteel has begun construction of its Karara iron ore project in Western Australia, 225 km east of the port city of Geraldton. The project will initially produce 10 million mt/y of iron products commencing in 2011, comprising 8 million mt/y of high-grade (68.2% iron) magnetite concentrate and 2 million mt/y of direct shipping ore. The companies report that the Karara deposit has the potential to produce more than 30 million mt/y of iron products over a mine life…. read more



Xstrata Developing Ernest Henry Underground

- Xstrata Copper announced in early December 2009 corporate approvals for investment of $542 million to develop a 6- million-mt/y underground mine at its Ernest Henry operations near Cloncurry in northwest Queensland, Australia. Production from underground mining will replace current open-pit operations, which are nearing the end of their mine life, and will extend mining at Ernest Henry at least until 2024. A hoisting shaft will be sunk to a depth of 1,000 m to bring ore to the surface…. read more

Top
Oyu Tolgoi 2010 Spending Budgeted at $758 Million - Ivanhoe Mines reported in early December 2009 approval of a $758-million budget for 2010 to begin full-scale construction of the Oyu Tolgoi copper-gold mining complex in southern Mongolia. The budget remained conditional on successful completion of remaining conditions precedent required to give full effect to the Oyu Tolgoi investment agreement signed by Ivanhoe, Rio Tinto, and the government of Mongolia on October 6, 2009…. read more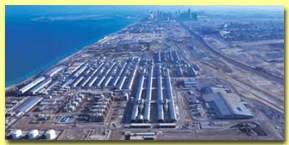 Emirates Aluminum Fires Up First Pot at Abu Dhabi Smelter - Emirates Aluminium (EMAL) energized the first pot at its new aluminum smelter in the Khalifa Port Industrial Zone at Taweelah, Abu Dhabi on December 1, 2009. A joint venture of Dubai Aluminum (Dubal) and the Abu Dhabi government's investment vehicle, Mubadala, the EMAL smelter utilizes Dubal DX technology and will ramp up to Phase 1 design capacity of 700,000 mt/y of primary aluminum over the next 12 to 14 months .…. read more


African Workshop Focus: Preparing for a Prolonged Mining Boom

- E&MJ contributor Magnus Ericsson, president and co-founder of Stockholm, Sweden-based Raw Materials Group, reports the struggle for African resources has intensified. China and India have aggressively entered the region. Their search for secure supplies may well create new problems in many areas but also opens new opportunities for mineral-rich African countries. If these nations can reform their mineral regimes and strengthen their institutions, a healthy competition could be set up between the new Asian investors and mining companies from …. read more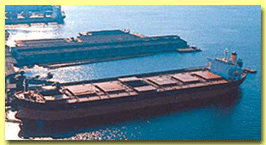 CONSOL Energy Sells High-Vol Coking Coal to China - The leading U.S. underground coal producer, CONSOL Energy, has concluded the sale of five more vessels of high-vol coking coal from its Bailey and Blacksville mines destined for Asia. The sales were made by Xcoal, and are the result of the Asian Marketing Initiative announced last month by CONSOL. The sales for these five vessels total approximately 410,000 short tons. The cargoes are destined for integrated steel mills located in the Hebei and Shangdong provinces of China …. read more
Peabody to Expand Met Production in Australia

- Peabody Energy recently approved an upgrade and expansion of the Metropolitan mine in New South Wales, Australia. The expansion is expected to increase capacity by 1 million metric tons (mt) within several years. Capital investments for the expansion are expected to total $70 million, of which approximately $15 million is targeted for 2010. Metropolitan mine received final permits to proceed with the expansion in the second half of 2009.…... read more

Top
Puda Announces Further Consolidation in Shanxi

- Puda Coal's subsidiary, Shanxi Puda Coal (Shanxi Coal), entered into coal mining rights and mining assets transfer agreements with Da Wa Coal and Guanyao Coal in Pinglu County during December. Mining premium high grade metallurgical coking coal in China, Puda currently possesses 3.5 million metric tons (mt) of annual coking coal capacity. During September, the Shanxi provincial government appointed Shanxi Coal as a consolidator of eight coal mines in Yucheng City, Pinglu County.…... read more

Top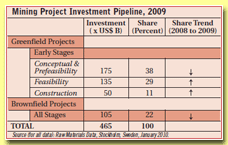 E&MJ's Annual Survey of Global Mining Investment
It appears that the drastic slump in mining investment has bottomed out.



The mining boom is not just slowing down, as indicated in last year's project survey—it has ground to a halt. In 2009 less than 100 new mining investment projects, with a total projected cost of just $32 billion, were added to RMG's project database. This is a dramatic fall compared with 2008, and the first time since 2004 that decreases in the number of projects announced and total investment costs of these projects coincide. It is not only in the number of projects and the investment costs for these projects that a decline is noted. Given that the slowdown of the investment activities……. read

Fleet Dispatching Systems
Fleet Dispatch Systems Accelerate Mine Productivity


Advanced assignment algorithms, smarter graphics and system-wide hardware commonality enhance fleet dispatch system value, improve safety and provide a platform for future equipment automation

By Russell A. Carter, Managing Editor

The complexity of large surface mines has long surpassed human ability to capture an accurate snapshot of real-time operational status by manual methods. The sheer volume of data emanating from production monitoring and measurement systems alone would overwhelm even the most sophisticated calculator model in seconds. Nowhere throughout mine operations is this growing dependence on computersystem data gathering, analysis and decision- making more obvious than in haulage-fleet dispatching activities, where top-of-the-line fleet...... read

Top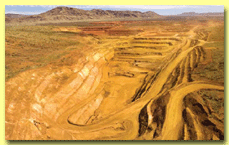 Running with Robotics


Step by step, Rio Tinto's concept of highly autonomous mining is materializing in Western Australia's Pilbara iron ore district

By Paul S. Grad

Rio Tinto's iron ore mines in the Pilbara region of Western Australia are the stage of a huge and daunting enterprise aimed at automating most of the mines' operations under the company's "Mine of the Future" (M0F) vision. The decision to automate the mines' operations resulted partly from a predicted expansion of the world markets for iron ore and the need to increase production and improve efficiency. When fully realized, the MOF vision—one of the world's largest civilian robotics projects will see all vehicles and equipment at the mines self-guiding and self-controlling …... read more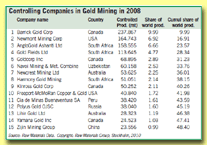 Gold Miners Roundup



Leading gold producers ramp up capacity to take advantage of high prices

By Steve Fiscor, Editor-in-Chief

The world economy has reached a precarious point. While many people believe that the worst might be behind us, just as many people see a jobless recovery with little growth. Unemployment has reached 10% in the U.S. and the American deficit continues to soar to record levels putting the U.S. dollar in jeopardy. The European economy has slowed to a stand still. Many countries, including the U.S., are facing difficult decisions as tax revenues dwindle. All of these uncertainties play right into the gold miner's hand..... read

Top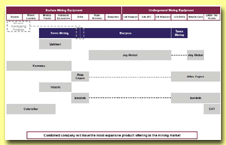 Bucyrus to Acquire Terex Mining - Bucyrus International announced in late December that it had signed a definitive agreement to acquire the mining equipment business of Terex Corp. for $1.3 billion in cash. Terex may request to receive $300 million of the purchase price in the form of Bucyrus stock. The transaction would make Bucyrus one of the largest suppliers of mining machinery. In addition to the company's existing line of draglines, electric shovels, conveyor systems and underground coal mining equipment, the transaction would add hydraulic excavators, haul trucks, and highwall miners, and a create a full …. read more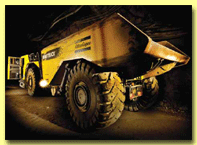 New Underground Mine Truck Offers Speed and Agility - Atlas Copco says its new Minetruck MT42 represents the next generation of underground trucks. The MT42, powered by a 520-hp, EPA Tier 3/Stage IIIA-compliant Cummins QSX15 diesel coupled with proven drivetrain components, is capable of delivering reliable performance and high speed on ramps, according to the company. The transmission has eight forward and two reverse gears and features a self-diagnostic system for rapid troubleshooting. Operator comforts in the standard…… read more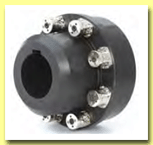 High Torque Overload Safety Coupling - Made to protect gearboxes and driveline equipment from failure due to torque overload, the new ST1 torque limiter from R+W offers versatility in a compact design. Its modularity allows for a complete breakaway at adjustable torque levels from 737 to 118,000 lbft, across four body sizes, and up to 306,000 lb-ft for special applications. The ST1 is the base model for standard specifications, available with straightkeyed bore or frictional clamping hub…. read more

Top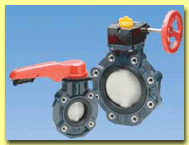 Butterfly Valve Replacement Stands Up to Corrosion - Asahi/America has expanded its line of butterfly valves to include the Type 57LIS, an industrial quality thermoplastic valve that directly replaces metallic butterfly valves, without modification to the existing piping system, in applications where metal valves constantly corrode. The face-to-face dimensions of the Type 57LIS (the distance between the two existing flanges), are the same as those of the metal valves that the Type 57LIS replaces .…… read more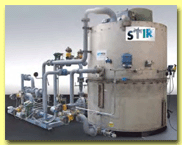 Filter Removes Solids and Oils from Industrial Wastewater - Filtra Systems' STiR industrial water filter is an automatic back-washable media filter featuring patented fluidization technology which is claimed to significantly improve filter performance compared with sand, anthracite and carbon media filters. Utilizing a proven eco-friendly media, the STiR filter can regenerate the media throughout the 20-year life of the product while producing the smallest backwash volume of any competing technology…. read more



Engine Oil Tested and Ready for Heavy-Duty Diesel Engines - Chevron announced that its flagship heavy-duty diesel engine oil—Delo 400 LE SAE 15W-40—has been tested and is ready for 2010 engines. Chevron said it began testing in 2002 on engines using DPF, SCR and DEF—technologies expected to be widely deployed to help reduce vehicle emissions starting in 2010—and since 2008 has been testing Delo 400 LE 15W-40 on…. read more
Software Release Focuses on Mine-Wide Optimization - Gemcom Software International has released Gemcom Whittle 4.3, the latest version of its strategic mine planning software for open-pit mines. To assist mine planners in producing robust mine plans, Whittle has been designed for mine optimization, which enables significant increases in project value over and above pit optimization. The software incorporates the strategic mine planning capabilities needed to achieve mine optimization: strategic scheduling; detailed.…. read more

Top
Large-Capacity DC Motor Drives Handle 7,400A, 690V - Emerson Industrial Automation/Control Techniques reports that a number of its recently introduced Mentor MP intelligent DC motor drive sets are now in service at a variety of installations worldwide, and even larger-capacity Size 2 drives would enter the market at the end of 2009. New models cover the 350–1,850A range up to 690V. Multiple drives can be connected together to control armature currents of.….read more

Publication Lists Industrial Computer Components - The latest PC Systems Handbook for Scientists and Engineers from Cyber- Research features more than 5,000 rugged industrial PCs, PC components, monitors, accessories and data-acquisition products. The handbook, according to the supplier, is a one-stop shopping guide to rugged industrial and scientific computing products, including computers, peripherals, accessories…. read more
MARCH 7–10, 2010: PDAC2010, Toronto, Canada. Contact: Prospectors & Developers Association of Canada; Tel: 416-362-1969; Fax: 416-362-010; E-mail: convention@pdac.ca; Web: www.pdac.ca
APRIL 12–16, 2010: Expomin, Santiago, Chile FISA S.A.; Tel: 562 530-7000; Fax: 562 530-7272; E-mail: info@fisa.com
APRIL 19–25, 2010: Bauma Mining, Munich, Germany Contact: Messe Muenchen; Tel: 011-49-89-949-1348; Web: www.bauma.de

MAY 7–8, 2010: MineTECH'10, Seminar on Mining Technology - Extraction, Beneficiation for Safe & Sustainable Development, Bhubaneswar, India Contact: Indian Mining & Engineering Journal and IME Journal Readers' Forum; E-mail: i.me.journal@hotmail.com or sjayanthu@rediffmail.com
MAY 18–20, 2010: Peru's 9th International Gold Symposium, Lima, Peru. Contact: Gold Committee of the Peruvian National Society of Mining, Oil and Energy; Tel: (51-1) 460 1600; Fax: (51-1) 460 1616; E-mail: mjaramillo@snmpe.org.pe; Web: www.snmpe.org.pe
MAY 24–29, 2010: ALTA Nickel-Cobalt-Copper, Uranium & Gold Conference, Perth, Western Australia. Contact: ALTA Metallurgical Services; Tel: 61 3 5472 4688; Fax: 61 3 5472 4588; E-mail: alantaylor@altamet.com.au; Web: www.altamet.com.au
For a full calendar of mining industry conferences and events - click here

Barrick Gold Corp. announced that Executive Vice Chairman, Greg Wilkins, recently passed away. Wilkins served as president and CEO from 2003 to March 2008. He had been a member of the company's board of directors since 1991. Over the course of his career, he held a succession of increasingly senior roles, including CFO in the early 1990s. He took the lead in executing Barrick's acquisition of Placer Dome Inc., a bold move that vaulted Barrick to its industry position today as the world's leading gold miner and one of Canada's most prominent companies.

Top

Iamgold Corp. announced that Joseph Conway, president and CEO, has left the company. Pending the completion of a search for his successor, Director Peter C. Jones, will step in as acting CEO. Jones is currently the chair of the Human Resources and Compensation Committee and a member of the Audit Committee.

Outotec has appointed Pekka Erkkilä to its executive committee. He has joined Outotec from Outokumpu Group where he was executive vice president–general stainless and group executive committee member. The company also announced that Kari Parvento has been appointed executive vice president–group sales and marketing and member of the Executive Committee. In related news, the board of the Helsinki University of Technology has established a fund named after Outotec's now retired CEO Tapani Järvinen. The fund promotes the research of environmental technology and will fund distinguished individuals' research and development work.

Inmet Mining Corp. has appointed David Beatty chairman of the board of directors, succeeding Richard Ross who has retired.

The World Gold Council (WGC) announced the appointment of Ian Telfer as its new chairman. Telfer is chairman of the Canadian gold producer Goldcorp Inc. and succeeds Greg Wilkins, vice chairman of Barrick Gold Corp., who recently passed away.

Anglo American plc has appointed Godfrey Gomwe executive director of Anglo American South Africa.

Ivernia Inc. announced that Rob Scargill has been appointed executive vice president, operations.

Roger Dixon has been appointed chairman, SRK Consulting SA..
About - providing an abreviated version of the current print edition of E&MJ, WOMP is distributed throughout the world to decision makers in the global mining industry, the last week of every month.

Subscribe to E&MJ - To receive your own copy of the print edition of E&MJ, click here , and complete your details. E&MJ is available free of charge to qualified readers.

Contact - if you have views, opinons or comments or editoral that you would like to submit, we would be delighted to hear from you - click here

Top