Features

BLASTHOLE DRILLING
Atlas Copco's New Texas Snake: Smaller Scale Suits Larger Market.......read more

SX - EW
Solvent Extraction Solutions... read more

MINE RESCUE
Doe Run's Mine Rescue Team Finishes Year with a "Three-Peat".......read more

OPERATING STRATEGIES
Mining Project Standards Must Rise to a New, Consistent Level ......read more






To update your details or renew your current print subscription or to receive your own edition of the print version of E&MJ -

CLICK HERE

Miners Show Market Discipline as Reality Sets In - The global economy has slowed and, similar to most industrial sectors, the mining business is feeling the effect too. Except for gold, spot prices for most metals continue to decline. There are, however, a couple of differences between this economic downturn and those in the past that could influence its severity and length. For better or worse, governments are stepping in quickly to offer financial relief. The speed at which the world sends and receives information, as well as the investor's ability to move money, has increased dramatically. Major multi-national mining companies are already showing signs of market discipline......... read more

Steve Fiscor, Editor in Chief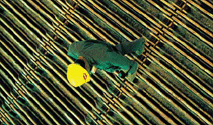 Plunging Prices Prompt Production Cutbacks and Spending Deferrals - The sharp fall in metal prices since midyear 2008 prompted numerous mining companies in late October and the first half of November to announce production cutbacks and deferrals of capital spending. Companies producing metals for use in the industrial economy accounted for the most pronounced cutbacks. Gold producers, for the most part, expressed caution but did not move to cut production or reduce spending on project development.......... read more
BHP Billiton Okays Iron Ore Expansion, Walks Away from Rio Tinto Bid - In announcements dated November 25, 2008, BHP Billiton said it was proceeding with investment of $4.8 billion in its Rapid Growth Project 5 (RGP5) in Western Australia, was abandoning its long-running attempt to acquire Rio Tinto, and was taking a pre-tax impairment charge of about $2.1 billion on its Ravensthorpe and Yabalu nickel operations in Australia. Approval of $4.8 billion in capital spending for RGP5 included previously........ read more

Top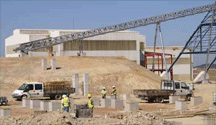 Lundin Agrees to Friendly Takeover by HudBay- A week after announcing in mid-November that it was shutting down one of its newest mining operations and suspending zinc production at another, Lundin Mining Corp. reported on November 21 that it had reached an agreement with HudBay Minerals Inc. for a friendly takeover arrangement under which Hudbay will become Lundin's owner. Toronto, Canada-based HudBay currently operates zinc and copper mines... read more

Perilya Updates Reserves at Broken Hill, Examines CBH Takeover Bid - Perilya, the New South Wales, Australiabased zinc, lead and silver producer, recently issued an updated reserve and mineral resource statement for its Broken Hill operation. The report noted that the property's mineral resources had increased by 6% to 19.36 million mt containing 9.4% zinc, 7.3% lead and 90.8 g/t of silver; and ore reserves are currently 10.02 million mt containing 6.1% zinc, 4.5% lead and 45.7 g/t silver....read more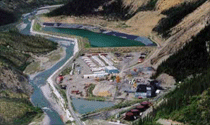 Canadian Zinc Forges Agreement with NBDB - Canadian Zinc Corp. reported in early November 2008 that it has entered into a Memorandum of Understanding (MoU) with the Nahanni Butte Dene Band (NBDB) to establish a mutually beneficial relationship with regard to the exploration and development of Canadian Zinc's Prairie Creek mine in the south Mackenzie mountains of Canada's Northwest Territories. The MoU calls for the NBDB to maintain close communications with Canadian Zinc and participate...... read more

Top
Construction Begins at Styldrift - Joint venture partners Anglo Platinum and Royal Bafokeng Holdings limited have initiated construction at their Styldrift project on property adjacent to their currently producing Bafokeng Rasimone platinum mine near Rustenburg, South Africa. Capital cost of the project is estimated at R10.3 billion (about $1 billion at current exchange rates) and will be split equally between the partners. The Styldrift project is located near the Bafokeng Rasimone North Shaft operation. A twin-shaft system will... read more
BLM Approves Cortez Hills Project EIS - Barrick Gold announced on November 1, 2008, that the U.S. Bureau of Land Management (BLM) has issued a Record of Decision approving the Environmental Impact Statement (EIS) for Barrick's Cortez Hills project in western Nevada. "This is a vitally important achievement for Barrick and for the communities where we do business in Nevada," Greg Lang, president of Barrick's North America region, said. "The Cortez Hills project creates new economic development and..... read more
Quadra Begins Production at Carlota - Quadra Mining announced in early November that it expected to begin copper cathode production at its Carlota heap leach project in Arizona's Globe-Miami district before the end of 2008 and that ramp up activities would be completed over the next few quarters. The electrowinning plant design has a capacity of 34,000 mt/y of copper cathode. Mine life is projected at nine years plus two years of residual leach. Capital expenditures as of the end of third quarter totaled $214.3 million. Mining is by conventional.... read

Top
General Moly Says Mt. Hopeon Track for Late 2010 Start - In an early November update for its Mt. Hope molybdenum project, General Moly CEO Bruce D. Hansen said, "Despite the current difficult credit environment, we continue to be confident that the Mt. Hope project will be able to be financed. Given the project's overall quality, including high grades and low operating costs, in addition to the project's wide support from the steel industry, Mt. Hope continues to be on track to be fully permitted and financed in time for late 2010 startup." The Mt. Hope project is.... read more
Minefinders Pours First Gold and Silver at Dolores - Minefinders Corp. reported in late October 2008 that it had initiated leaching operations at its newly developed Dolores gold mine in Chihuahua, Mexico, and three weeks later that the first gold and silver had been poured at the project. The crushing rate had reached 15,000 mt/d and was expected to increase to design capacity of 18,000 mt/d as minor commissioning issues were addressed. The processing facilities,…… read more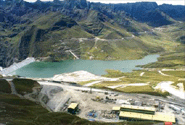 Reserves Up 77% at Antamina - Cía Minera Antamina S.A. (Antamina) reported a 77% increase from 420 million to 745 million mt in the estimated proven and probable mineral reserves at its Antamina open-pit mine in northern Peru. Grades for the 745 million mt are 1.06% copper, 0.67% zinc, 0.026% molybdenum, and 11.7 g/mt silver. Contained copper in the reserves increased by 69% and contained zinc by 35%. The new reserves have been included in…. read more

Top
New Mining Law Goes to Ecuador's Legislature - Ecuador's President Rafael Correa sent a new mining law to the nation's legislature in mid-November. As reported by Reuters, the proposed legislation includes some clauses regarding royalties and contracts that most likely will not sit well with companies developing mining projects. Royalties are to be not less than 5% and will be negotiated on a project-by-project basis, and new mining extraction contracts…. read more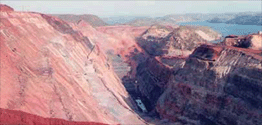 Mount Gibson Iron Reaches Agreement on Koolan Island Exploration - Mount Gibson Iron Ltd. reported that it has reached in-principle agreement with the Dambimangari Native Title Group for exploration of iron ore targets at Koolan Island, off the Kimberley Coast of Western Australia, subject to Mount Gibson and the Dambimangari entering into a Heritage Protection and Exploration Agreement. Koolan Island, according to the company, is host to one…. read more

Norilsk Nickel Closes Two WA Underground Mines - Norilsk Nickel Australia, a subsidiary of OJSC MMC Norilsk Nickel has decided to put its Waterloo and Silver Swan underground operations in Western Australia into care and maintenance. These mines, according to the company, have been operating under increasing cost pressures for some time and a significant increase in the cost of inputs coupled with a steep decline in nickel prices led to the decision to curtail operations…. read more

Top
Sino Pours Gold at White Mountain - Sino Gold Mining, an Australian company based in Sydney, poured the first gold at its new, underground White Mountain mine in northeast China in late October 2008, two months ahead of schedule and four years after the company discovered the orebody. The mine is located 230 km southsoutheast of Changchun, the capital city of Jilin province, and 7 km from the city of Baishan, a coal and iron…. read more

Posco Inaugurates Korea's First Ferronickel Smelter - Korean steel-maker Posco celebrated completion of Korea's first ferronickel smelter at Posco's Gwangyang steelworks with an inauguration ceremony on November 3, 2008. The new plant was built by a jointventure mine-development and processing company established by Posco and SMSP of New Caledonia in 2006, with the goal of providing Posco with a stable supply of ferronickel for use in its production of stainless steel. The new smelter has capacity to produce 30,000 mt/y of ferronickel.…. read more


Expanded ConRoast Smelter Secures Feed Supply - Braemore Resources has secured two key off-take agreements for platinum group metal (PGM) concentrate feed supply to its recently-upgraded 3.2 MW ConRoast smelter in Johannesburg, South Africa. The plant was initially established as a pilot operation to test ConRoast technology developed by Mintek, the South African government's minerals research organization. The technology is capable of processing high-chrome PGM concentrates that are difficult or impossible to process…. read more...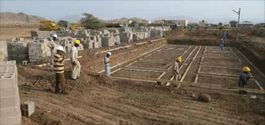 Bisha Project Receives Financial Commitment - Nevsun Resources Ltd. reported that the Industrial Development Corp. of South Africa (IDC) has approved a $89-million commitment to development of the company's Bisha gold-copper-silver project. Nevsun and the Eritrean National Mining Corp. (ENAMCO) own the project, located in the Gash Barka District of Eritrea. IDC will be appointed as lead banker to the project. IDC is a national development finance institution established to promote economic growth and industrial development.…… read more

Top
Cliffs, Alpha Natural Resources End Merger Talks - During mid-November, Cliffs Natural Resources and Alpha Natural Resources announced that both companies settled litigation brought by Alpha and terminated a previously announced merger agreement, under which Cliffs would have acquired all outstanding shares of Alpha. The companies said the decision was made based on the current macroeconomic environment, uncertainty.…. read more

NWR Moves Forward with Optimization Plans, Acquires Stake in Ferrexpo - Czech coal mining company, New World Resources (NWR), which will produce 12.8 million metric tons (mt), announced that its investment program, Productivity Optimization Program (POP 2010), continues to progress according to plan. "The POP 2010 program at our Czech operations is on track and we have also commenced preparation …... read

Top

Peabody Advances Clean Coal Research, Mining Technologies - The largest U.S. coal mining company, Peabody Energy, announced it is advancing clean coal research and mining technologies through $10 million in grants to academic institutions, including Washington University in St. Louis, Mo., the University of Wyoming and the University of Arizona. "Peabody is a global leader in clean coal solutions, advancing signature projects and partnerships around the world to commercialize near-zero emissions technologies," said Peabody Energy Chairman…... read more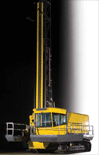 Atlas Copco's New Texas Snake: Smaller Scale Suits Larger Market
E&MJ's Kyran Casteel reports on the company's latest—and smallest—Pit Viper blasthole drill model

The PV-235 introduced at MINExpo 2008 currently is the smallest model in the Atlas Copco Drilling Solutions (ACDS) Pit Viper Range of blasthole drilling rigs built at Garland, near Dallas, Texas, USA. Designed for drilling holes 6 to 10 in. diameter and available with any one of three towers to drill 30-ft (9.1-m), 35-ft (10.7-m) or 40-ft (12.2-m) deep holes, the new machine will make the Pit Viper design's advantages available in this intensely competitive segment of the surface drilling market. 
The new rig incorporates further technical developments in the areas that were earmarked for improvement in the earlier models and features Atlas Copco's very successful RCS rig control technology as an option. Product Manager–Blasthole Drills Dustin Penn says the new machine can be configured in a surprising number of ways……. read more

Solvent Extraction Solutions
MWhile it is in combination with heap leaching that solvent extraction–electrowinning (SX-EW) technology has had its greatest economic impact on metals production, this is by no means its only application. Processing plants can use other leaching methods with SX-EW to yield metals as either their primary or sometimes their by product output, and they can use either stocked run of mine material that it was previously uneconomic to treat or tailings from a former processing plant as feed. Furthermore new leaching..... read more

Top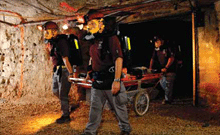 Doe Run's Mine Rescue Team Finishes Year with a "Three-Peat"

The Doe Run Co.'s mine rescue teams once more demonstrated their emergency preparedness by winning top honors in several categories at the 26th Annual Southeast Missouri Mine Rescue Contest. A total of 12 teams from Missouri, Kentucky, Illinois, Kansas and New Mexico participated in the competitive event held during late September at Missouri University of Science & Technology (MS&T) in Rolla. Privately held Doe Run, based in St. Louis, Missouri, USA, is the largest integrated lead producer in the Western Hemisphere. Doe Run has operations in the U.S. states of Missouri, Washington and Arizona…... read more



Mining Project Standards Must Rise to a New, Consistent Level
By Steve Fiscor, Editor-in-Cheif

Mining consultants and engineers that were recently pre-occupied with cost overruns and insufficient technical capacity are now threatened by a new set of circumstances— declining market capitalization, fluctuating exchange rates, falling metal prices and a lack of credit. All of these issues threaten to diminish the attractiveness of new projects, unless engineers can provide feasibility studies with a respectable level of accuracy. Developers and investors now face a new range of factors that conspire to undermine their projects' success..... read more

Top

Normet Buys Semmco, BASF Introduces Poca Sprayer in UG Concrete Application Sector - Normet Group, a Finnish manufacturer of mining and tunneling equipment, announced in mid-November that it had acquired Chile-based Semmco Group, which produces vehicles for underground construction and mining. Semmco, according to a statement jointly issued by the two companies, is the only Latin America-based manufacturer of specialized robots and-low profile…. read more

Sykes Floats a New Idea in Mine Pump Installation - Australia-based pump builder Sykes reported that it was recently approached by a mine in central Queensland, Australia, to supply a reliable pump setup for a duty of 200 l/s at a 90-m head in an area that is inaccessible in wet weather and subject to flooding. The company proposed to use its model HH220i diesel/electric drive, auto-prime contractor pump, but pontoon mount it on dry land, with fuel supplied from a tank located on a high wall that is accessible in all weather…… read more

Safer Giant Tire Handling with TireHand - Iowa Mold Tooling (IMT) has introduced a new fallback protection feature for its TireHand tire manipulator that enhances and improves customer safety. The company's TireHand product line, available in loader or forklift mounted options, and described in E&MJ's November MINExpo show report, is designed for installing and rotating giant tires used in mining and can accommodate tires weighing up to 25,000 lb. TireHandler models feature 390° of body rotation…. read more

Top

New Software Speeds Laser Scanning Time - Optech, a provider of advanced lidar survey instruments, announced direct georeferencing and improved survey-oriented workflow for ILRIS-3D scanners. This new control software, according to the company, enables point clouds to be directly geo-referenced from each setup location and provides a fully automated process to find field survey targets. The new feature enables geo-referencing, resection and back-sight functionality, allowing users to dramatically cut data collection and post-processing…… read more

Quick and Easy Shaft Alignment - Fixturlaser AB's GO is the latest addition to its shaft alignment instrument product range, offering the usual features of the Fixturlaser system. According to the company, it's easy to use due to its graphic interface, and will provide measurement results with a high degree of accuracy. A USB connection allows for fast transfer of measurement results to a PC, without need of additional external software. Fixturlaser GO performs horizontal as well as vertical shaft alignment; the horizontal shaft alignment application includes functions such…. read more

Film Overlay Improves Metal Wear, Abrasion Resistance - NanoSteel Co. announced commercial availability of SHS 9800 weld overlay, the newest addition to its portfolio of Super Hard Steel (SHS) products for use in extreme service environments. Nanosteel said SHS 9800 is a premium alloy solution that features an ultra-refined crystalline nanoscale microstructure, up to a thousand times finer than existing solutions, resulting in hardness ratings up to 71 HRc with exceptional resistance to severe…. read more

Environmentally Friendly Tire Flatproofing Products -Arnco has developed a flatproofing fill material that it claims uses renewable and environmentally based components, is safer than standard flatproofing products and consumes 50% less petrochemicals in the production process. According to the company, its new "ecofil" tire flatproofing is as effective in performance as any existing polyurethane fill. In addition to energysaving and ecological benefits, ecofil pumps at higher speeds than conventional fill materials, no special valve hardware is required.…. read more

Top

Handheld PPE Inspection Device for UG Service - Snively says its Safety Tracker is the first U.S. Mine Safety and Health Administration (MSHA)-compliant safety PPE (Personal Protection Equipment) inspection and tracking solution. The Safety Tracker inspection tool reduces time underground required to physically inspect and report on SCSRs and other customer-defined equipment. Import wizards allow the uploading of existing equipment databases into the Safety.….read more

Wireless Network is Rugged and Retrofitable- Banner Engineering now offers a rugged, self-contained point-to-point wireless network that provides reliable configured I/O for remote sensing and actuation. The network, according to the company, is ideal for both retrofit and new installations. It delivers two-way RX/TX communication with full acknowledgement at ranges up to 4.8 km (3 miles) in line-of-sight. Four discrete and two analog inputs and outputs are available on both the Node and Gateway. This assures easy, seamless…. read more
FEBRUARY 8-11, 2009: 35th Annual Conference on Explosives and Blasting Technique, Denver, Colorado, USA Contact: International Society of Explosives Engineers; Tel. 440-349-4400; Fax: 440-349-3788; Web: www.isee.org

APRIL 1–2, 2009: GEO-9 Geo-Event, Coventry, U.K Contact: Robert Peel, The Marketing Edge; Tel: 44 (0)1666 823306; Fax: 44 (0)1666 824668; E-mail robert@market-it.co.uk

MAY 10-13, 2009: CIM, Canadian Institute of Mining Conference and Exhibition, Toronto, Canada Contact: Tel: 514-939-2710; Web: www.cim.org

JUNE 16–18, 2009: Exponor 2009, Antofagasta, Chile Contact: Tel: 56-66-454 306; Web www.exponor.cl

JUNE 23–26, 2009: Securing the Future—Mining, Metals & the Environment in a Sustainable Society; and 8th International Conference on Acid Rock Drainage, Skelleftea, Sweden Contact: Web: www.securing.skelleftea.se

For a full calendar of mining industry conferences and events - click here

The Minister of Energy and Mines presented the Knight of the National Order honor to Tom Cushman. The ceremony took place in October, at the Lacroix Conference Hall of the Energy and Mines Ministry, Antananarivo, Madagascar. This prestigious award symbolizes the Ministry of Energy and Mines' and the Institute de Gemmologie de Madagascar's recognition of Cushman's dedication and accomplishments in Madagascar's gem industry.

Bob Pokorski has been named director of engineering at Miner Enterprises.

Top
The North West Iron Ore Alliance appointed Chris Davis project director to oversee the design and development of the Alliance's port facilities and associated infrastructure in Port Hedland.

The Doe Run Company has appointed Pat Garey talent management manager.
Philippi-Hagenbuch, Inc. recently announced that LeRoy G. Hagenbuch, president and co-founder, has been inducted into the AEM Hall of Fame which recognizes, celebrates and preserves the history of outstanding leaders in the off-road equipment industry. His patent for the first commercially available tailgate designed for off-highway haul trucks was only the beginning. He is now credited with 89 patents, 51 in the U.S. and 38 in other countries. The most recent patent refines rear-ejection technology, allowing operators to push the load from the back of a haul truck instead of raising the bed. To advance the process of mine reclamation, he developed many products to efficiently haul overburden and other materials.

Kairiki Energy Ltd. Announced the appointment of Laurie Brown as managing director.
About - providing an abreviated version of the current print edition of E&MJ, WOMP is distributed throughout the world to decision makers in the global mining industry, the last week of every month.

Subscribe to E&MJ - To receive your own copy of the print edition of E&MJ, click here , and complete your details. E&MJ is available free of charge to qualified readers.

Contact - if you have views, opinons or comments or editoral that you would like to submit, we would be delighted to hear from you - click here

Top