The latest from the
World Mining Equipment
Video Library
View



Boric Promises Change for Chile

Gabriel Boric, a 35-year-old congressman, won a runoff election by a landslide to become the youngest president in Chile's history. He will take offi ce in March. On the campaign trail, Boric promised to improve the country's pension system and raise the minimum wage. He also said he would create a state-run lithium mining company, similar to the state-run copper miner, Corporacion Nacional del Cobre de Chile (Codelco). Boric supports increased taxes and royalties for mining and has signaled that environmental regulation may be where he looks to make a difference. The day after his victory celebration, Boric was widely quoted as saying, "To destroy the world is to destroy ourselves."
Chile produces 25% of the world's copper and one-third of the world's lithium. With the race for battery minerals in full tilt, lithium has become a strategic metal. Mining represents 10% of Chile's gross domestic product .... read more


Steve Fiscor, Publisher & Editor in Chief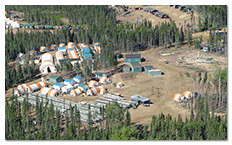 Wyloo Tops BHP's Bid for Noront
Noront Resources Ltd. settled an arrangement agreement with Wyloo Metals Pty Ltd. and Wyloo Canada Holdings Pty Ltd. where Wyloo Metals will acquire all of the issued and outstanding common shares of Noront it does not already own. The amount is C$1.10 per common share, which is a 358% premium to the unaffected closing price on May 21 .... read more
Turquoise Hill, Rio Tinto Agree to Forgive $2.3B Loan
Turquoise Hill Resources Ltd. and Rio Tinto have made a joint offer to the Government of Mongolia to reset its tumultuous relationship and allow all parties to move forward together with the Oyu Tolgoi copper and gold project. The companies will forgive and write off the entirety of the approximately $2.3 billion carry account loan owed by the Mongolian-owned shareholder (Erdenes) to the company and cancel the UDP agreement moving .... read more

Top
PDAC Convention Moves to June, Still In-person Event
Offering a change of pace from last year, the annual Prospectors & Developers Association of Canada (PDAC) convention has returned to in person in Toronto, Canada. However, the event has been pushed back from March to June. It will be held in person from June 13-15 at the Metro Toronto Convention Centre. "We understand the .... read more


Rio Tinto Will Acquire Rincon Mining Lithium Project
Rio Tinto entered into a binding agreement to acquire the Rincon lithium project in Argentina from Rincon Mining, a company owned by funds managed by the private equity group Sentient Equity Partners, for $825 million. Rincon is a large, undeveloped lithium brine project located in the heart of the lithium triangle in the Salta province of Argentina, an emerging hub for greenfield projects. The project is a long life, scaleable resource capable of producing battery-grade lithium carbonate..... read more


| | |
| --- | --- |
| AROUND THE WORLD - USA & CANADA | |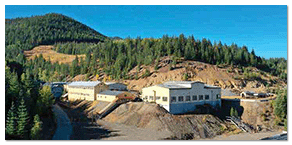 Bunker Hill Raises $50M to Buy Mine, Settles With US EPA
Bunker Hill Mining Corp. received a $50 million non-dilutive project finance package, purchased the Bunker Hill mine, and executed an amended settlement agreement with the U.S. Environmental Protection Agency (EPA). "We are exceedingly pleased to announce the accomplishment of our key objectives, most notably a proposed $50 million project finance.... read more


i-80 Will Raise $135M for Nevada-Focused Mining Complex
i-80 Gold Corp. signed defi nitive agreements for the previously announced financing package for aggregate proceeds of $135 million, and an accordion option to potentially access an additional $100 million. The finance package consists of a $50 million convertible loan with OMF Fund III (F) Ltd., an affiliate of Orion Mine Finance, and a $10 million convertible loan with a fund managed by Sprott Asset Management USA Inc. and a fund managed by CNL Strategic Asset Management LLC, and $45 million gold prepay purchase and sale agreement entered ....read more

Top
American Eagle Will Acquire Nakinilerak Project
American Eagle Gold Corp. entered into an agreement to acquire a 100% interest in the Nakinilerak property (NAK) in the Babine Copper District of British Columbia. NAK is a copper-gold porphyry exploration target in the Stikine Island Arc Terrane, which hosts many copper-gold porphyry deposits. NAK's known copper- gold porphyry mineralization is open at depth and is defi ned by a compelling geophysical signature analogous to Newcrest's Red Chris mine and Tatogga project located in northwest British Columbia. .... read more


| | |
| --- | --- |
| AROUND THE WORLD - Latin America | |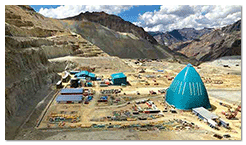 Codelco's Andina Commissions Traspaso Project
An important milestone was recently achieved by Codelco's Andina Division, when it began transporting ore through the Traspaso (Transfer) project. The $1.3 billion project will extend the life of this mining complex, located in Chile's central zone, by 30 years. Located 3,500 meters (m) above sea level in the middle of the Andes, the new ... read more


Top
CDPR Completes Acquisition of Santander Mine
Cerro de Pasco Resources (CDPR) completed the acquisition from Trevali Mining Corp. of the Santander zinc mine, located 215 kilometers northeast of Lima, Peru, and comprising an underground mine, a 2,000-metric-ton-per-day processing mill, a conventional sulphide flotation mill, and associated infrastructure. "We remain highly focused, in line with our core skills, namely, detailed management of late-stage mining operations and reprocessing of mineral stockpiles and tailings," CDPR CEO Guy Goulet said ... read more


| | |
| --- | --- |
| AROUND THE WORLD - Australasia | |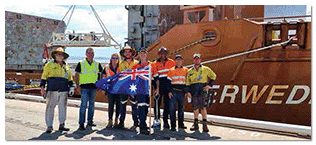 Panoramic Ships First Concentrate From Savannah Nickel Project
Panoramic Resources Ltd. announced the first shipment of nickel-copper-cobalt concentrate from its Savannah Nickel. The MV Merwedegracht arrived at Wyndham Port on the afternoon of December 21. Stevedoring contractor CGL loaded the ship with 10,865 metric tons (mt) …. read more


Top

IGO Will Acquire Western Areas
IGO Ltd. has agreed to acquire 100% of Western Areas Ltd. for A$3.36/share, payable in cash. The transaction is valued at A$1.096 billion ($787.3 million). The company owns a 100% interest in the Forrestania nickel operation and the Cosmos nickel operation (Cosmos), both located in Western Australia. Western Area's Board of Directors unanimously recommended that shareholders vote in favor of the transaction. Perpetual Ltd., which currently owns 14.7% of the Western Areas shares, said it intends to vote in favor of the scheme. …. read more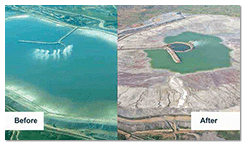 North Mara Achieves Tailings Storage Target
Barrick's North Mara mine has achieved its commitment to bringing the operation's tailings storage facility's (TSF) pond back within its permitted design capacity by the end of this year. Barrick made the commitment to the Tanzanian government when it took over control of the mine in September 2019, at a time when the country's National …. read more
Top
Fortescue Will Determine Feasibility of Belinga Iron Ore Project
Fortescue Metals Group Ltd. entered into an agreement with the Government of the Republic of Gabon to study the opportunity to develop the Belinga Iron Ore Project in Gabon, West Africa. The agreement comprises a 36-month exclusivity period over an area totaling approximately 5,500 square kilometers to study and negotiate a mining convention for the development of the Belinga Iron Ore Project. A separate Gabon mining company will be established to enter into the Mining Convention and to hold the mining tenure over .... read more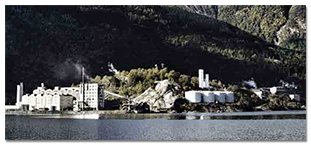 Boliden Will Expand Odda; Harjavalta Suffers Explosion
Boliden has signed an agreement with Metso Outotec regarding the expansion investment in the Odda zinc smelter in Norway. The agreement includes, among other things, a roasting plant, sulfuric acid plant, leaching technology and engineering services. The expansion investment .... read more


Top
Uranium Energy Completes Acquisition of Uranium One Americas
Uranium Energy Corp. has completed the transactions with Uranium One Investments Inc., a subsidiary of Uranium One Inc., and has acquired all of the issued and outstanding shares of Uranium One Americas Inc. for a total purchase price of $112 million in cash together with an additional $2.9 million in estimated working capital and the assumption of $19 million in reclamation bonding. Uranium One is the world's fourth-largest uranium producer and part of Russia's State Atomic Energy Corp., Rosatom. This acquisition will make Uranium Energy the largest .... read more



| | |
| --- | --- |
| THIS MONTH IN COAL | |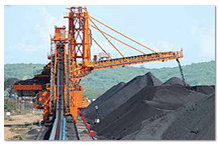 Vale Sells Moatize to Vulcan
Multinational mining company Vale has entered into a binding agreement with Vulcan to sell the Moatize metallurgical and thermal coal mine and port project in Mozambique and the Nacala Logistics Corridor (NLC) for $270 million, comprised of $80 million at closing and $190 million from the existing business until closing; plus a 10-year royalty agreement subject .... read more


Top
Carmichael Coal Mine's First Export Ready to Sail
The first shipment of high-quality coal from the Carmichael mine has been assembled at the North Queensland Export Terminal (NQXT) in Bowen ready for export as planned. Bravus Mining & Resources CEO David Boshoff said the project had successfully delivered coal for the first coal shipment to NQXT during the testing and commissioning of Bowen Rail Company's new trains. The coal will now be loaded and dispatched according to NQXT's normal operations and subject to the port's shipping schedule  …. read more

| | |
| --- | --- |
| FEATURE - Battery Power | |
Miners Lead the Charge For Battery-electric Vehicles
Tony Sprague, group manager for directional studies and innovation at Newcrest Mining, talks about the urgent need for battery-electric mine vehicles and some innovative projects that are accelerating their viability.

By Carly Leonida, European Editor

Over the past 12 months, a tangible sense of urgency has developed around climate change mitigation. The net-zero decarbonization targets that major and midtier miners have set themselves are adding significant tailwinds to the removal of diesel engines from both underground and surface mines. The contribution that battery- electric vehicles (BEVs) could make toward reducing operational emissions is undeniable, but in the grand scheme of things, uptake is still slow. Australia-based Newcrest Mining is currently involved in two mining company- led innovation projects — Project BluVein and the Charge on Innovation Challenge — both designed to accelerate ..... read more



For more companies with products in the BEV market -
Go Here
| | |
| --- | --- |
| FEATURE - Screen Machines | |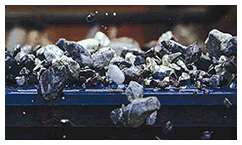 How to Optimize Screens for Every Application
From customized models to optimization services and digitally enabled features, today, there are endless options for mines looking to improve their screening operations.

By Carly Leonida, European Editor

Standard, off-the-shelf screens and media panels will meet the requirements of many mining operations. However, as feed conditions change and companies look to exploit more complex orebodies, particularly those containing more moisture or higher proportions of clay minerals, the requirements for optimal performance become a little more complicated. Higher metal prices and elevated demand mean that many operations are also expanding and, when space is at a premium, customized screen models offer the opportunity to boost performance without altering the plant's footprint. Corne Kleyn, global product manager for screens at ..... read more

Top

For more companies with products in the Screens market -
Go Here
| | |
| --- | --- |
| FEATURE - Shovel Maintenance | |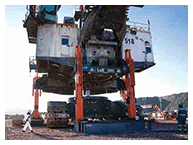 Shovel Service Suppliers Help Cut Costs, CO2
Maintenance service and telemetry offerings help miners increase uptime, the life of undercarriages and other components, and the support of investors.

By Jesse Morton, Technical Writer

A benefit common to the more popular shovel service and telemetry offerings on the market is reduced unplanned maintenance. Another common benefit is the capability to better deal with the unexpected when it happens. Both speak to the need for optimal uptime. With almost everything else at the mine being downstream of the shovels, uptime translates to profits. And for the growing number of miners who now claim loftier principles than the profit motive, the offerings spotlighted below can also, either directly or indirectly, help a mine achieve some sustainable development goals. In other words, they can help a miner appease its most conscientious and vocal stakeholder, the investors. ..... read more


For more companies with products in the Shovel market -
Go Here
| | |
| --- | --- |
| FEATURE - Blasting | |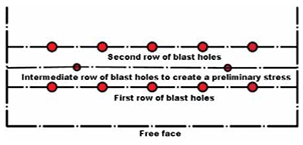 2021 Blasting Studies Target Common Challenges
Two studies on blasting optimization and blasting vibration damage disputes seek ways to attain best outcomes.

By Jesse Morton, Technical Writer

Some of the top studies on blasting from around the world from 2021 show how mines and researchers are trying to solve timeless blasting challenges. While some of the studies may have been conducted on the other side of the globe, the problems they attempted to solve could occur at surface mines anywhere. The studies targeted optimization of one thing or another. A mine in Kazakhstan experimented with a new blasthole pattern to improve fragmentation. A mine in Mongolia attempted to arrive at a formula for optimizing blasting intervals for decreasing shovel and truck downtime. All of them offer advice worth considering by those seeking the best overall outcomes when blasting. .... read more

Top


For more companies with products in the Blasting market -
Go Here
| | |
| --- | --- |
| Video Presentations | |
The latest listings from the World Mining Equipment Video Library - to view the video, click the image.
For more details on the Video Hub -

Go Here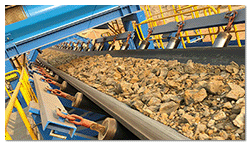 FLSmidth receives order for IPCC equipment for the Polyus Blagodatnoye gold mine
The order comprises a semi-mobile crushing station with the TSUV Gyratory Crusher, an apron feeder and a 1.6-kilometre-long overland conveyor, which will transport the material to the concentrator. The equipment has been customised for the project and includes a modular design with opposite truck ramps and enlarged .... read more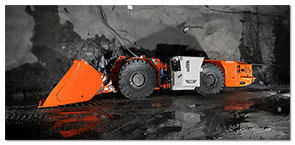 Sandvik upgrades the Toro™ LH209L low-profile loader with state-of-the-art Stage V technology
The Toro™ LH209L is a proven, robust low-profile loader, designed to deliver in extremely demanding applications with limited heights. Responding to customer needs and further improving the loaders performance and serviceability, Sandvik have introduced several updates to its 10-tonne.....read more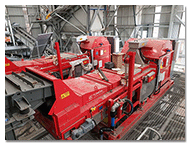 Tomra delivers sensor-Based sorting in extreme conditions at the The Renison Tin Mine in Tasmania
50% owned by Metals X through the Bluestone Mines Tasmania Joint Venture (BMTJV) the Renison Tine Mine is the only major tin project in production in Australia with a mining rate of close to 1Mtpa, although the concentrator is restricted at 750,000tpa. The extreme humidity, with an annual rainfall of over 3,000 mm, and the highly acidic processing water with pH around 4.5, creates unique challenges. .... read more

Top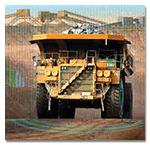 Data Analysis Cuts CO2 Emissions
MaxMine launched MaxMine Carbon, a data analysis tool, which, the company reported, will enable users to reduce carbon emissions by more than 10% with minimal additional expenditures. The system collects and analyzes data and then offers solutions to reduce carbon emissions and improve productivity in load-and-haul operations. It captures up to 10,000 times more data ....read more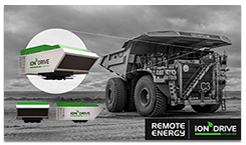 iON-DRIVE by Remote Energy
Remote Energy's latest product offering is the iON-DRIVE. The most compact, fuel-efficient solution in their anti-idle range. The iON-DRIVE is a roof-mounted DC HVAC system with a built-in lithium-ion battery bank. The battery powered HVAC system allows the trucks main engine to shut off at idle while keeping the cab cool, reducing unnecessary idle time .... read more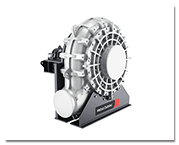 Metso Outotec introduces the MDM900 mill discharge slurry pump
Metso Outotec is proud to introduce the Metso Outotec MDM900 mill discharge slurry pump, the latest addition to its flagship Mill Discharge (MD) Pump Series. The massive MDM900 is one of the world's largest mill discharge slurry pumps, designed for heavy-duty use in concentrator plants, where capacity and wear-resistance are of essence. The MDM900 is an all-metal, thick-walled, extra .... read more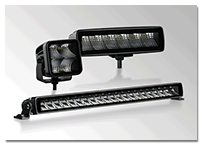 HELLA Black Magic LED series
Lighting and electronics expert HELLA has launched the new Black Magic LED series on the European market. Its dustproof and waterproof housing and robust construction is specially designed for off-road applications. In the U.S., the company had already received two awards for the product series in the category for the best new product .…. read more

Top

Heavy-duty seals protect bearings and are easy to fit
SKF's HFS radial shaft seals, which protect large bearings in demanding applications, are easy to retrofit and are available as stock items to allow fast replacement. The main sealing lip of HFS seals has a garter spring that provides the appropriate radial load against the shaft. All HFS seals can be equipped with lubrication grooves, which allow re-greasing ....read more
JANUARY 30-FEBRUARY 2, 2022: International Society of Explosives Engineers (ISEE), Las Vegas, Nevada, USA.
Contact: Web: www.isee.org
FEBRUARY 27-MARCH 2, 2022: Society for Mining, Metallurgy and Exploration (SME), Salt Lake City, Utah, USA
Contact: Web: www.smenet.org
MARCH 2-9, 2022: Prospectors & Developers Association of Canada (PDAC), Toronto, Ontario, Canada.
Contact: Web: www.pdac.ca
APRIL 27-29, 2022: Expomina, Jockey Exhibition Center, Lima, Peru.
Contact: Web: www.pdac.ca
MAY 1-4, 2022: Canadian Institute of Mining (CIM), Vancouver, British Columbia, Canada.
Contact: Web: www.cim.org
JUNE 14-16, 2022: Euro Mine Expo, Kraft Center, Skelleftea, Sweden.
Contact: Web: www.eurominexpo.com
For a full calendar of mining industry conferences and events - click here
| | |
| --- | --- |
| WHO'S MOVING WHERE | |

Barrick Gold Corp. appointed Christine Keener as COO of Barrick's North American region with effect from February. She was formerly vice president, Europe and North America, for Alcoa and before that worked as a certified public accountant for PricewaterhouseCoopers.

Fortescue Metals Group Ltd. CEO Elizabeth Gaines will step down as CEO and assist with the selection of a new CEO to lead the development of the diversified renewables and resources group. She will continue her leadership as a nonexecutive director and as Fortescue's global green hydrogen brand ambassador.

Vale announced Deshnee Naidoo has taken over as executive vice president of its base metals division. Naidoo replaced Mark Travers, who had served in the position on an interim basis since 2019, following the resignation of CEO Fábio Schvartsman and three of the company's senior executives. The resignations were prompted by the collapse of a tailings dam in Brazil that killed 186 people.

Hycroft Mining Holding Corp. announced that Eugene Davis has stepped down as chairman and resigned as a member of the board of directors. Diane R. Garrett, president and CEO of Hycroft, has assumed the role of acting chairman of the board (non-executive) pending appointment of a chairman.

Marathon Gold Corp. reported that Julie Robertson has been appointed CFO, effective March 7. She is currently the vice president, finance and capital projects, for Centerra Gold Inc. Robertson replaces Hannes Portmann.

Rio Tinto selected Dominic Barton to succeed Simon Thompson as the company's new chair. Dominic will join the board on April 4, and be appointed to the role of chair at the annual general meeting on May 5. Simon Thompson will step down as a nonexecutive director of Rio Tinto and as chair. Barton spent more than 30 years at McKinsey & Co., including nine as the global managing partner and six as Asia chairman. Most recently, he has been Canada's ambassador to China since 2019.

Udokan Copper appointed Boris Slutskiy as the company's CEO. German Mironov, who has held this position for two years, will step down due to health reasons but will retain his position as a member of the board of directors. Before joining Udokan Copper, Slutskiy has managed investment portfolio and projects at EVRAZ since 2018.

Surge Copper Corp. appointed Mark Wheeler as vice president, projects. Most recently, Wheeler spent 10 years with Treasury Metals Inc.
About - providing an abreviated version of the current print edition of E&MJ, WOMP is distributed throughout the world to decision makers in the global mining industry, the last week of every month.

Subscribe to E&MJ - To receive your own copy of the print edition of E&MJ, click here , and complete your details. E&MJ is available free of charge to qualified readers.

Contact - if you have views, opinons or comments or editoral that you would like to submit, we would be delighted to hear from you - click here

Top