The latest from the
World Mining Equipment
Video Library
View




Musk Charges Forward With Battery Development

Tesla's Battery Day event fell flat, according to the mainstream press. The truth is that Elon Musk unveiled new battery technology and discussed the hurdles the company's scientists face. Instead of wowing the audience with next-generation vehicles, the session was a science lesson about battery manufacturing and the mainstream press has a limited attention span when it comes to science, math and facts.

Tesla is planning to improve battery design, reduce costs and produce a passenger car that would sell for $25,000, but they offered little in the way of a timeline. Musk described the company's plans for a tabless cell, which would be much larger than the current cell. It would increase the amount of energy storage by five times, reduce resistance .... read more


Steve Fiscor, Publisher & Editor in Chief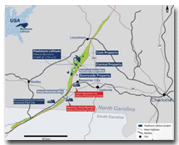 Piedmont Signs Lithium Supply Agreement With Tesla
Piedmont Lithium Ltd. has entered into a binding agreement with Tesla Inc. for the supply of spodumene concentrate (SC6) from its North Carolina operations. The agreement is for an initial five-year term on a fixed-price binding purchase commitment from the delivery of the first product, and may be extended for a second five-year term .... read more
Newmont Sells Gold Royalty Portfolio for $90M
Newmont Corp. has entered into an agreement with Maverix Metals Inc. to sell a portfolio of 11 royalties. Newmont will receive total consideration of approximately $90 million from Maverix, consisting of $15 million in cash, 12 million Maverix common shares, and up to $15 million in contingent cash payments payable upon completion of certain milestones. The royalties provide exposure to five flagship gold assets owned and operated by growth-oriented mining companies. The portfolio includes .... read more

Top
Rio Tinto Executives Step Down Over Destruction of Heritage Sites
Rio Tinto Executive Director and Chief Executive Jean-Sébastien Jacques will leave the company following backlash after the company's destruction of heritage sites, Juukan rock shelters in Western Australia, in May. Stakeholders expressed concern about holding those in charge accountable to be able to move forward with the Puutu Kunti Kurrama and Pinikura (PKKP) people. "What happened at Juukan was wrong and we are determined to ensure.... read more


Cleveland-Cliffs Acquire ArcelorMittal USA
Cleveland-Cliffs Inc. announced today that it will acquire substantially all of ArcelorMittal USA's operations and its subsidiaries for $1.4 billion. Upon closing, Cleveland-Cliffs will be the largest flat-rolled steel producer in North America, with combined shipments of approximately 17 million net tons in 2019. The company will also be the largest iron ore pellet producer in North America, with 28 million long tons of annual capacity .... read more


| | |
| --- | --- |
| AROUND THE WORLD - USA & CANADA | |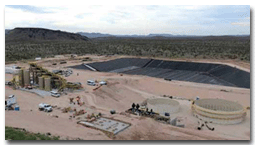 Equinox Gold Completes Construction of Phase 1 Castle Mountain Mine
Equinox Gold Corp. reported that construction of the phase 1 mine at its Castle Mountain gold mine in California is complete, irrigation of the leach pad is under way and first gold pour is expected in the fourth quarter of 2020. Equinox Gold commenced construction of the phase 1 mine at Castle Mountain on October 30, 2019 .... read more


Magellan Reopens Portals at Center Star Mine in Idaho
Magellan Gold Corp. has reopened the main and emergency access portals of the Center Star gold mine in Idaho. The company said it is now working on additional mine stabilization to ensure worker safety, and subsequently develop an exploration plan for drilling and sampling. Since acquiring the Center Star project, which hosts high-grade gold mineralization that was discovered in the early 1900s, in July 2020, Magellan has acquired additional....read more

Top
Northern Vertex Hooks Moss Mine Up With Grid Power
Northern Vertex Mining Corp. has completed its 6.9-mile electrical powerline project. The system was energized on September 9 and the diesel generator bank shut down on September 10. The Moss gold and silver mine in Arizona is now linked to the Mojave Electric power grid, and the company said it is now beginning to realize numerous benefits, which include reducing electrical costs from approximately $0.31 per kilowatt-hour (kwh) to a grid system cost $0.08/kwh .... read more


| | |
| --- | --- |
| AROUND THE WORLD - Latin America | |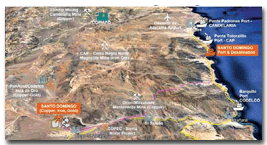 Capstone Considers Export Facilities
Capstone Mining Corp.'s 70% owned subsidiary Minera Santo Domingo (MSD) has entered into a memorandum of understanding (MOU) with Puerto Abierto SA (PASA), a wholly owned subsidiary of Puerto Ventanas SA for Capstone's Santo Domingo project in Chile's Region III, near Copiapo. During a 90-day period ... read more


Top
Gran Colombia Ramps Up Gold Production
Gran Colombia Gold produced a total of 20,644 ounces (oz) of gold in August, 14% more than the previous month. Gran Colombia, which has several underground mines and two processing plants in operation at its Segovia and Marmato operations, reported total gold production during the first eight months of 2020 at 143,230 oz, compared to 155,359 oz in the first eight months of 2019 ... read more


| | |
| --- | --- |
| AROUND THE WORLD - Australasia | |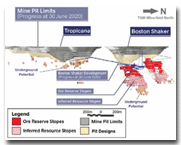 Tropicana Attains Commercial Production
IGO Ltd., in conjunction with AngloGold Ashanti Australia, announced that commercial production has been declared at the Boston Shaker underground mine, the first underground mine at the Tropicana Operation (Tropicana). The development and commissioning of the Boston Shaker underground mine has been completed on time, below budget and importantly …. read more


Top

Construction Begins at Warrawoona Project
Calidus Resources Ltd. started construction ahead of schedule at its Warrawoona gold project in Western Australia's Pilbara. This construction activity will provide the base infrastructure, including an access road, accommodation village, communications and water supply in preparation for main project construction activities to commence in the first quarter of 2021. The company has also issued preferred tenderer status …. read more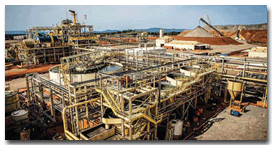 Fekola Mill Expansion Commissioned Ahead of Schedule
B2Gold has successfully commissioned the mill expansion at the Fekola mine to 7.5 million metric tons per year (mt/y), one month ahead of schedule. The expansion, which included all major construction activities and execution of a process performance test, was scheduled to be completed on September 30 …. read more
Top
AngloGold Ashanti Receives Approval for Sale of South African Mines
All conditions have been met regarding the sale of AngloGold Ashanti's remaining mines in South Africa to Harmony Gold Mining Co. Ltd. This includes approval by the Department of Mineral Resources and Energy (DMRE) for the transfer of the West Wits mineral rights from AngloGold Ashanti to Harmony. The transaction is expected to close on September 30, upon which Harmony will assume full ownership and operation of all assets and liabilities .... read more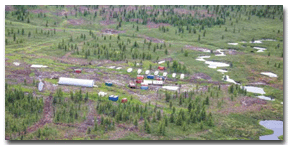 Russia Looking to Boost Rare Earth Minerals Production
By Vladislav Vorotnikov
By 2030, Russia plans to ramp up rare earth minerals production nearly tenfold, not only to meet the domestic demand but also to become the world's second- biggest rare earth minerals exporter, the Russian Industry and Trade Ministry recently announced. The Russian government has detailed a roadmap of rare earth .... read more


Top
Zijin Mining Seeks Tier 1 Status
In September, Zijin Mining convened its Sixth Science and Technology Symposium where Chairman Chen Jinghe highlighted the company's global development over the past 20 years with scientific and technological innovation as a driving force. While uncertainty surrounding sociopolitical has increased, the mining industry, which is a fundamental one, remains stable, he added, and Zijin Mining plans to become a tier-one mining company through technological … read more



| | |
| --- | --- |
| THIS MONTH IN COAL | |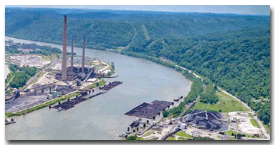 Murray Emerges From Bankruptcy as ACNR
Murray Energy Holdings Co. and its subsidiaries' Chapter 11 bankruptcy plan was approved and went into effect on September 16, making way for a new entity. The company completed the sale of nearly all of its assets to a company owned by a group of its former creditors. American Consolidated Natural Resources (ACNR) was formed by the group and now owns and operates .... read more


Top

Court Upholds Decision Blocking Peabody, Arch Joint Venture
The U.S. District Court has concluded its review of the joint venture combining Peabody and Arch Resources' Power River Basin and Colorado assets and is supporting the Federal Trade Commission's (FTC) decision to block the formation of the joint venture. "We are deeply disappointed with the court's decision as the intense all-fuels competition is clearly apparent to us," Peabody President and CEO Glenn Kellow said  …. read more


-->
| | |
| --- | --- |
| FEATURE - Nordic Mining | |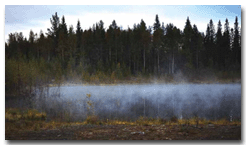 Building Resilience, the Boliden Way
We look at how innovation in energy supply and biodiversity are helping the Swedish powerhouse to futureproof its mining operations.

By Carly Leonida, European Editor

Incorporating measures to build resilience in the face of immediate threats such as COVID-19 has been a big focus for many Scandinavian miners this year. However, just as important is the work that these companies are doing to strengthen their businesses and operations against longer term challenges, such as climate change, waste management and social license to operate. One name synonymous with sustainable mining is Swedish firm, Boliden. The company has a portfolio of metals spanning zinc, copper, nickel, gold and silver among others. This has not only helped to provide stability in the face of fluctuating commodity prices over the past 12 months, but also.... read more



For more companies with products in the Mineral Processing market -
Go Here
| | |
| --- | --- |
| FEATURE - Nordic Technology | |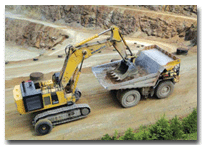 2020: A Show of Scandinavian Strength
Nordic METS companies not only survive, but thrive through challenging conditions.

By Carly Leonida, European Editor

The past 12 months have been almost unprecedented in the mining industry. From a pandemic that saw production slowed, even suspended at certain operations, to soaring commodity prices and mines racing to keep pace with metals demand, 2019 into 2020 has been a period of great extremes. However, contrary to the tumbling sales figures seen in some industries, the challenges of the past year have actually highlighted the need to create operational resilience through the use of advanced mining technologies and remote support — things at which Scandinavian mining equipment, technology and service (METS) companies excel in providing ..... read more

Top

For more companies with products in the Loaders Under Ground market -
Go Here
| | |
| --- | --- |
| FEATURE - Ventilation | |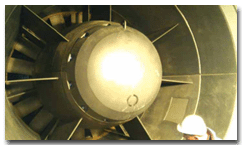 Programming it to Succeed
Recent ventilation projects show the importance of both airtight planning and innovating on the fly.

By Jesse Morton, Technical Writer

A couple of ventilation projects recently described to E&MJ showcase bold innovation meant to ensure the success of the solutions deployed. They also revealed how important it is to have plans in place to deal with the more predictable, inescapable challenges. Based on a couple other headlines from the space, it is apparently crucial for suppliers to strive to offer both..... read more


For more companies with products in the Ventilation market -
Go Here
| | |
| --- | --- |
| Conveyor Systems | |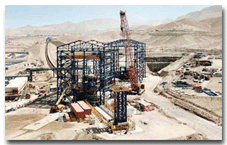 Mining Conveyors Make Transitions
Modern conveyors systems can be engineered for greater capacities, low maintenance and high availability.

By Steve Fiscor, Editor-in-Chief

For material handling, few systems can compete with conveyors, especially over long distances. Those long distances on grade or uphill, however, require more power and stronger belting. They also usually involve a transition such as a curve or a transfer point, which introduces another set of variables and more costs. Conveyors also require a lot of moving parts, including motors, drives, pulleys, and idlers. These moving parts along with the chutes in the transfer points require maintenance. To keep the availability high on these systems, they must be designed with maintenance in mind .... read more

Top


For more companies with products in the Conveyors market -
Go Here
| | |
| --- | --- |
| Video Presentations | |
The latest listings from the World Mining Equipment Video Library - to view the video, click the image.
For more details on the Video Hub -

Go Here

Small Loader Offers Fast Battery Change
Sandvik introduced the LH518B, an 18-metric-ton (mt) loader that features Artisan Vehicle powertrain and lithium battery technology. The loader is equipped with three 2,000-Nm permanent magnet motors .... read more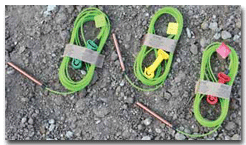 Easy-to-use Electronic Detonators
Dyno Nobel released the EZshot EZDet series for surface blasting. Units consist of a green shock tube with a surface detonator attached to one end and a high-strength in-hole electronic detonator on the other. The surface detonator is inside a color- coded plastic EZ Connector block for easy connections to shock tube leads....read more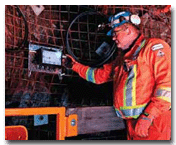 MacLean Puts Plexus PowerNet in Test Mine
MacLean Engineering contracted Maestro Digital Mine for Plexus PowerNet at its test mine in Sudbury, Canada. Plexus PowerNet, a gigabit network providing data and power over coaxial cable, offers high-speed, low-latency digital communication connectivity to access points, cameras and other devices. Easily installed .... read more

Top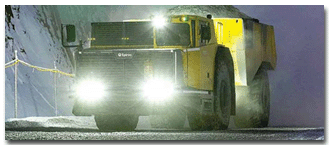 Epiroc Batteries Deliver Results in EU Program Trials
Epiroc reported successful fi eld testing of the Boomer E2 Battery, Scooptram ST14 Battery and Minetruck MT42 Battery at Agnico Eagle's Kittilä mine in Northern Finland as part of the Sustainable Intelligent Mining Systems project. The batteries dispelled any preconceived concerns regarding battery-electric equipment ....read more
Shroud System Ups Availability
Caterpillar unveiled the Cat Durilock Shroud System for Cat R1700 to R3000 loaders and most buckets of 5- to 10-m3 capacity. It features hammerless installation and maintenance-free retention of GET with Cat Infinite elastomer compression retainers. Shroud styles can be changed quickly to match an application without.... read more



2,500-kW Couplings for Conveyors
Voith presented TurboBelt 315 TPXL (315 kW) and TurboBelt 2500 TPXL (2,500 kW) fi ll-controlled couplings. TPXL technology, based on hydrodynamics and intelligent control technology, ensures wear-free power transmission without mechanical connection, the company reported. The plug-andplay couplings are designed for easy .... read more

Submersible Explosion-proof Pumps
Tsurumi America released the AVANT Series of submersible explosion- proof pumps to the North American market. The line, certified to FM Global explosion-proof specifications, features IE3 premium efficiency motors and a closed-circuit cooling system. The series has five different types of impellers: open channel, chopper, vortex.…. read more

Top
Meter for Measuring Fastener Tension
Valley Forge & Bolt (VF&B) launched the SPC4 406A Electronic Meter for its SPC4 Load Verifying System. The meter is designed for accurate performance in demanding environments. The meter measures tension within SPC4 fasteners, and adds to the line of meters compatible with the system. It has a rugged design, shock-resistant casing, and is IP54 rated for protection against dust and particles ....read more
NOVEMBER 9-13, 2020: Expomin, Espacio Riesco, Santiago, Chile.
Contact: Web: https://www.expomin.cl/
NOVEMBER 07-27, 2020: ALTA 2020 Nickel-Cobalt-Copper, Uranium-REE, Gold-PM, In Situ Recovery, Lithium & Battery Technology Conference & Exhibition. Online.
Contact: Web: https://www.altamet.com.au/conferences/alta-2020/
NOVEMBER 30-DECEMBER 4, 2020: The annual meeting of the American Exploration & Mining Association, USA.
Contact: Web: www.miningamerica.org
FEBRUARY 7-10, 2021: 47th Annual Conference on Explosives and Blasting Technique, Orlando, FL, USA.
Contact: Web: www.ISEE.org
FEBRUARY 28-MARCH 3, 2021: SME Annual Conference & Exposition, Colorado Convention Center, Denver, CO, USA.
Contact: Web: www.smenet.org
MARCH 14-17, 2021: Haulage & Loading 2021, Hilton El Conquistador Resort, Tucson, Arizona.
Contact: Web: www.haulageandloading.com
SEPTEMBER, 2021: MINExpo INTERNATIONAL, Las Vegas, Nevada. USA
Contact: Web: www.minexpo.com
NOVEMBER 25, 2021: ABMEC Conference & Exhibition 2021, Daventry, UK.
Contact: Web: https://abmec.org.uk/
For a full calendar of mining industry conferences and events - click here
| | |
| --- | --- |
| WHO'S MOVING WHERE | |

Trilogy Metals Inc. appointed Richard Gosse as vice president of exploration, effective immediately. Previously, Gosse was the senior vice president of exploration at Dundee Precious Metals Inc

Compañia de Minas Buenaventura SAA appointed Daniel Dominguez as CFO. Dominguez will succeed Leandro Garcia, who was appointed CEO on July 30, effective September 1. Most recently, Dominguez has been the supply chain manager since 2017.

Lee-Anne de Bruin has agreed to join Perseus Mining Ltd. as CFO. Most recently, de Bruin served as the CFO of Resolute Mining Ltd. She replaces Elissa Brown and will formally assume the CFO role by November 1.

Gold Royalty Corp. announced Ian Telfer as chairman of its advisory board. Most recently, he was appointed chairman of the board for Goldcorp, a position that he held until 2019 when Goldcorp merged with Newmont Mining.

Silver Bull Resources Inc. appointed Christopher Richards as CFO, effective September 28, replacing Sean Fallis in that role. Prior to joining the company, Richards was the vice president of finance for Great Panther Mining Ltd.
Theta Gold Mines Ltd. is pleased to advise that it has strengthened its management team with the appointment of Mitford Mundell as CEO, Africa, and Jacques Du Triou as COO, Africa.

ABB's Motors and Generators Division named Jesse Henson as president of their U.S. business. Henson, who has been with the company for 23 years, leads the team responsible for marketing, designing and manufacturing ABB and Baldor-Reliance industrial electric motors in the United States. Henson will also continue to be the global head of the NEMA motors product group. Henson started his career with Baldor Electric Co., at that time, in 1997 as part of the drives and motion control team.

Caterpillar Inc. appointed Marc Cameron a company vice president. Cameron will have responsibility for Caterpillar's Resource Industries Sales, Services and Technology Division. Most recently, he led the development and execution of the end-of-life strategy for Rio's North American legacy assets.
About - providing an abreviated version of the current print edition of E&MJ, WOMP is distributed throughout the world to decision makers in the global mining industry, the last week of every month.

Subscribe to E&MJ - To receive your own copy of the print edition of E&MJ, click here , and complete your details. E&MJ is available free of charge to qualified readers.

Contact - if you have views, opinons or comments or editoral that you would like to submit, we would be delighted to hear from you - click here

Top