Rio Tinto Executives Step Down Over Destruction of Heritage Sites
---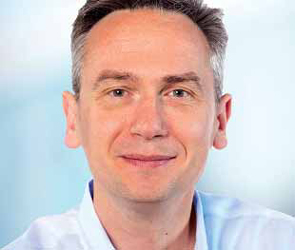 Jean-Sébastien Jacques.


Rio Tinto Executive Director and Chief Executive Jean-Sébastien Jacques will leave the company following backlash after the company's destruction of heritage sites, Juukan rock shelters in Western Australia, in May. Stakeholders expressed concern about holding those in charge accountable to be able to move forward with the Puutu Kunti Kurrama and Pinikura (PKKP) people.

"What happened at Juukan was wrong and we are determined to ensure that the destruction of a heritage site of such exceptional archaeological and cultural signifi cance never occurs again at a Rio Tinto operation," Rio Tinto Chairman Simon Thompson said. "We are also determined to regain the trust of the Puutu Kunti Kurrama and Pinikura people and other traditional owners."

A process to identify Jacques' successor is under way. He will remain in his role until the appointment of his successor or March 31, 2021, whichever is earlier. Jacques was not the only executive to step down. Iron Ore Chief Executive Chris Salisbury will leave the company on December 31. He will be replaced by Ivan Vella, managing director for rail, port and core services within Rio Tinto Iron Ore, on an interim basis. Corporate Relations Group Executive Simone Niven will also step down on December 31.

As previously announced, Rio Tinto said it is establishing a new social performance assurance function, reporting to Mark Davies, group executive, HSE, technical and projects, to strengthen oversight of communities and heritage practices and performance within the operations. Simon McKeon, non-executive director, has been appointed senior independent director, Rio Tinto Ltd. This newly created role will complement the existing senior independent director role, which will continue to be performed by Sam Laidlaw for Rio Tinto plc.

"We are determined to learn the lessons from Juukan and to re-establish our reputation as a leader in communities and heritage management," Thompson said. The Juukan 1 and Juukan 2 rock shelters, dated with evidence of human occupation over 46,000 years ago, were damaged during a blast on May 23 as part of the expansion of Rio Tinto's Brockman 4 iron ore mine. Rio Tinto said a formal request to cease mining activities at the rock shelters was received from the PKKP in May 2020, but it was too late. The company had drilled 382 blast holes and loaded them with explosives and an independent expert said the blast holes could not be safely unloaded.

During 2012 and 2013, Rio Tinto progressed its plans for Brockman 4, Pit 1 in the Juukan Gorge area and four pit options were considered. The option that impacted the rock shelters in order to access higher volumes of high-grade ore was the one chosen by Rio Tinto. In 2013, Rio Tinto said it received consent to impact the rock shelters and the PKKP were informed of this. A further ethnographic survey was conducted in 2013 and three excavations of the Juukan rock shelters were conducted in 2014 to ensure the salvage, analysis and ex situ preservation of the cultural heritage material contained within the rock shelters. As a result, new information on the significance of the Juukan rock shelters became available.

Puutu Kunti Kurrama Land Committee Chair John Ashburton said the 2014 excavation, staged in three short trips, uncovered artifacts of extreme importance and put the area among the most significant research sites in the Australia.

"There are less than a handful of known Aboriginal sites in Australia that are as old as this one and we know from archaeological studies that it is one of the earliest occupied locations not only on the western Hamersley Plateau, but also in the Pilbara and nationally," Ashburton said. "Its importance cannot be underestimated."

The company admitted that opportunities were missed to re-evaluate the mine plan in light of the new information and even more opportunities were missed to "pause and reflect" on whether the rock shelters should be preserved.
---
As featured in Womp 2020 Vol 10 - www.womp-int.com