The latest from the
World Mining Equipment
Video Library
View




Learning to Live With COVID-19

Throughout this month's edition of E&MJ, readers will note the continuing influence of the novel coronavirus (COVID-19). Issues related to the pandemic are reported several times in the various news sections. It is a sign of the times as society learns to live with COVID-19.
Most mining companies continued to operate as the virus spread. They did not wait for regulators to tell them what to do. They assessed the situation, implemented proactive approaches to prevent the virus from spreading, and kept the mines and mills running to the best of their abilities. Now, mining activities that were suspended by government decree are steadily ramping up in most regions.
During this period, mining professionals demonstrated profound leadership. They not only worked to preserve .... read more


Steve Fiscor, Publisher & Editor in Chief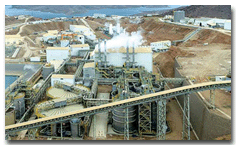 SSR Will Merge With Alacer to Create Geographically Diversified Company
SSR Mining and Alacer Gold have entered into an agreement to combine in an at-market merger of equals pursuant to a plan of arrangement under the Business Corporations Act (Yukon). The combined entity will continue as SSR Mining and will be headquartered in Denver, Colorado, with a corporate office in Vancouver, British Columbia .... read more
New Century Will Buy Goro Mine From Vale
New Century Resources Ltd. has entered into a 60-day exclusivity period with Vale Canada Ltd. (VCL), a subsidiary of Vale S.A., to complete due diligence and negotiate the acquisition of 95% of the issued shares in Vale Nouvelle-Calédonie SAS (VNC). VNC owns and operates the Goro nickel and cobalt mine in New Caledonia. Subject to due diligence and negotiation of formal agreements, the financial terms would include a financial package .... read more

Top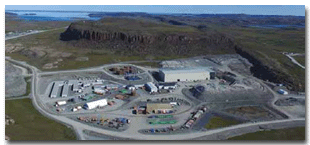 Shandong Gold Will Purchase TMAC Resources
Shandong Gold Mining Co. Ltd. (SD Gold) has entered into an agreement with TMAC Resources to acquire all of the outstanding shares of TMAC at a price of C$1.75 per share in cash. The transaction is valued at approximately $149 million and the offer represents a 52%.... read more


Newmont Continues Ramp-up, Updates Guidance
Newmont Corp. will continue to ramp up operations at Peñasquito, Cerro Negro, Éléonore and Yanacocha. Among Newmont's 12 operating mines and two joint ventures, 13 sites will be fully operational in the coming weeks, the company said. "We are pleased to be ramping up operations at our four sites previously placed in care and maintenance and we remain .... read more

| | |
| --- | --- |
| AROUND THE WORLD - USA & CANADA | |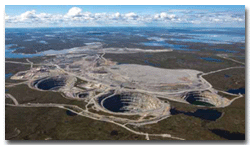 Dominion Sells Diamond Mines to Washington Companies
On May 22, Dominion Diamond Mines announced it signed a letter of intent (LOI) with an affiliate of The Washington Cos. for the purchase of all of Dominion's assets for approximately $126 million in cash and the assumption of nearly all its operating liabilities. Washington also agreed to provide Dominion up to $60 million in short-term .... read more


White Gold Will Begin Yukon Exploration Program
White Gold announced its 2020 exploration program is fully funded. The company's extensive 422,000-plus hectare land package represents more than 40% of the emerging White Gold District in Yukon, Canada. The 2020 exploration program, which is budgeted at approximately $4 million, has been designed to further test existing targets and recent high-grade discoveries on the company's White Gold, Hen, and JP Ross properties....read more

Top
Cameco Restarts Production at Ontario Operations
Cameco resumed production at its Port Hope Conversion Facility's UF6 plant and its Blind River Refi nery in Ontario the week of May 18, and planned to achieve regular production levels the week of May 25. On April 8, Cameco placed these facilities in a temporary safe shutdown state for approximately four weeks and, where possible, maintenance work scheduled for the summer would be advanced. Screening .... read more

| | |
| --- | --- |
| AROUND THE WORLD - Latin America | |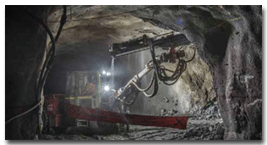 Chuquicamata Underground Extracts 1M Tons
The Chuquicamata Underground project in Chile continues its historic transformation from a large open pit to a block-cave operation. Codelco recently announced that Chuqui UG's material handling system had placed more than 1 million tons of ore on the stockpile. General Manager Juan Cristobal Videla said credit for this milestone should be given to the miners ... read more


Top
Mining Reactivation Begins in Peru
By Oscar Martinez, Latin American Editor.
Currently, mining activities in Peru are slowly going back to normal thanks to a four-phase mining reactivation plan implemented by the Peruvian government. Phase 1 allows for major mining companies resume operations; Phase 2: Exploration activities restart; Phase 3: Midsize mining companies resume operations; and Phase 4 (final): Conventions, trade shows and meetings resume ... read more

| | |
| --- | --- |
| AROUND THE WORLD - Australasia | |
Rio Tinto Looks for Miners in Western Australia as Recovery Ramps Up
Rio Tinto's iron ore business in Western Australia is continuing to recruit for skilled roles, apprentices, graduates and Aboriginal trainees to fill vacancies as the company progresses its development plans in the Pilbara. There are more than 300 jobs currently available, including skilled operational and maintenance roles such as …. read more


Top

Element 25 Targeting Near-term Startup at Butcherbird
Element 25 Ltd. has reported results of a prefeasibility study (PFS) of its Butcherbird manganese project in the southern Pilbara region of Western Australia. The study contemplates export and sale of manganese concentrate from the project over a long mine life and delivers outstanding economic metrics. Butcherbird project development has a low capital spending requirement of just …. read more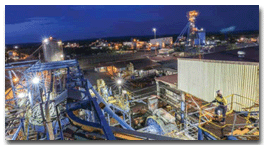 Barrick Pays $100M to Tanzania, Resumes Concentrate Shipments
Barrick Gold Corp. has settled the majority of the North Mara legacy land claims and has paid the first tranche of the $300 million settlement it agreed to with the Tanzanian government to resolve the disputes it inherited from Acacia Mining. The shipping of some 1,600 containers of concentrate stockpiled from …. read more
Top
Amplats Temporarily Closes ACP Phase B Unit
On May 31, Anglo American Platinum (Amplats) detected a water leak in the high-pressure cooling section of the Anglo Converter Plant (ACP) Phase B unit. The unit was brought down proactively and safely and all employees evacuated the area safely. A detailed technical investigation into the cause of this leak and potential repairs is under way, and the company .... read more



Centerra Gold Begins Commercial Production at Öksüt
Canada-based Centerra Gold Inc. announced that the Öksüt Gold Mine located in Turkey has achieved commercial production as of May 31. Since first gold pour on January 31, the Öksüt gold mine has continued to ramp up mining, crushing, stacking, irrigation of the heap leach pad, as well as, the operation of the ADR plant and gold production, the company said .... read more


Top
Steppe Gold Starts Up ATO Mine in Mongolia
Steppe Gold has started production and initiated gold and silver sales from its ATO open-pit, heap-leach mine in eastern Mongolia. As of mid-May, the company had sold 5,233 ounces (oz) of gold and 1,372 oz of silver in two separate deliveries to the Central Bank of Mongolia, generating cash flow before stream obligations of $8.5 million. At the time of the announcement, Steppe had mined, crushed, and stacked approximately … read more



| | |
| --- | --- |
| THIS MONTH IN COAL | |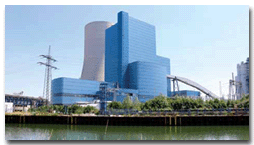 New Coal-fired Power Plant is Commissioned in Germany
Uniper's 1,052-megawatt (MW) Datteln 4 power plant began operating on May 30. The launch of the coal-fired power plant, located in Northrhine, Westfalia, Germany, has attracted a lot of attention from environmental activists. The Finnish company Fortum, which recently acquired a majority share in Uniper, said, "We understand people's concerns, and we agree that coal must be phased out .... read more


Top

Whitehaven Gains Government Approval for Vickery
This week in Australia, the New South Wales government released its comprehensive technical assessment for Whitehaven Coal's Vickery Extension Project and its key recommendation that the project can proceed. The report, according to Whitehaven, will be now be considered by the New South Wales Independent Planning Commission (IPC), which will hold a public hearing regarding the project in the coming weeks …. read more


-->
| | |
| --- | --- |
| FEATURE - Mine Rescue | |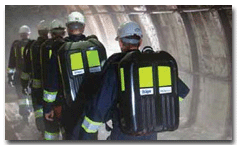 Answering the Call
The latest advances in mine rescue solutions reveal which suppliers have become the zealots of the digital revolutions.

By Jesse Morton, Technical Writer

There is a quiet revolution under way in mine rescue. Players that have been in the discipline for decades describe it as the biggest step change in a generation. "I've been involved in mine rescue for 20 years and this leap into digital data communications is the greatest Chris Whitt, who leads the offi cial mine rescue team for the state of Virginia (U.S.). "Since 2000, the most significant advancements in mine rescue technology have been in sensors and monitoring solutions, like gas detection, and the move from the old sound-powered communication cable to the wireless systems.... read more


For more companies with products in the Safety market -
Go Here
| | |
| --- | --- |
| FEATURE - Slurry Pumps | |

Slurry Pumps: Picking the Best Type for the Task
From motor size and pump speed to wear life and operating costs, an imposing array of choices face a buyer intent on reaching and maintaining optimum pump performance. Here are some tips from experts.

By Russell A. Carter, Contributing Editor

Slurry pumps are essential for moving hard-to-handle, high solids-content fluids and sludge, and annual demand for these pumps reflects just one aspect of the significant space they occupy in several industry sectors. The global market for all types of slurry pumps is estimated at well more than a billion dollars each year, and although those sales represent only a single-digit portion of overall pump sales, slurry pumping costs take up a lot of space in mining's collective energy budget. Process equipment supplier Metso estimates that slurry pumps account for only about ..... read more

Top
For more companies with products in the Pumps market -
Go Here
| | |
| --- | --- |
| FEATURE - Fleet Management | |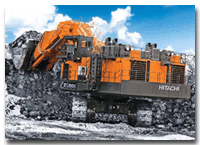 Management Systems for Future Fleets
Autonomy is a powerful tool for driving productivity and effi ciency in mine fleets and, if done right, can offer substantial cost reductions. We explore the path from FMS to AHS

By Carly Leonida, European Editor

Advances in GPS, wireless communications and cloud computing have greatly contributed to the evolution of fl eet management system (FMS) capabilities in recent years. Through these and other correlative technologies, today's FMSs can deliver greater accuracy, speed and data security, which translate into increased productivity, higher profits and fewer infrastructure-related overheads for mine operators. Greg Lanz, vice president for business development at Modular Mining, explained.... read more

For more companies with products in the Management market -
Go Here
| | |
| --- | --- |
| Power Generation | |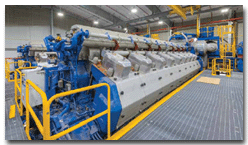 Power Play
An on-site source of power offers miners the chance to keep control of their operating costs through wavering energy prices and changing market conditions.

By Russell A. Carter, Contributing Editor

For mines that are situated in established jurisdictions, just far enough from the hustle and bustle of society, a grid connection is often the most cost effective and reliable source of power. How that power is generated (coal, gas, solar, wind, whatever) is another matter. But, for mines in more remote locations, areas with less reliable connections (or none), and for those where mains supply is too expensive or not as sustainable over the long term as they would like, there is another way, one that can incorporate both traditional fuels and renewable ones .... read more

Top

For more companies with products in the Power market -
Go Here
| | |
| --- | --- |
| Video Presentations | |
The latest listings from the World Mining Equipment Video Library - to view the video, click the image.
For more details on the Video Hub -

Go Here

Stage V Underground Truck
GHH reported the new 45-metric ton (mt) MK-42 dump truck offers a 24-m3 dump volume, "maximum drive power, great turning radius, large dumping angle, and excellent ergonomics and safety." The MK-42 comes with a Stage V 460-kilowatt (kW) Mercedes OM473 engine as standard .... read more

Complete Screening Solution, Guaranteed
Sandvik released its Peak Screening offering, described as a complete screening solution that includes the screen, screening media and service program. With the release, the company introduced three new....read more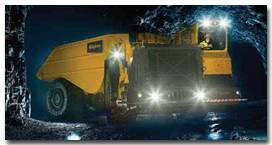 Minetruck Updates Nix Emissions, Up Efficiency
Epiroc reported the Minetruck MT65 has been updated to meet Tier 4 and Stage 5 emissions requirements and is CANMET and MSHA certifi ed. NOx and diesel particulates have been lowered by 45% and 80%, respectively, over the Tier 2 model. The updates include the new Ejector dump box option for compact envelop applications .... read more

Top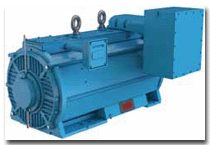 Compact, Rugged Motors
ABB reported the AXW 5000 and 5800 motors offer more horsepower per pound than conventional enclosed fan cooled motors but with a smaller frame size. The motors are ideal for compact installations. Listed advantages include higher power densities ....read more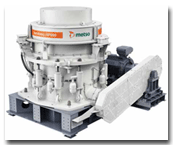 Small Crusher Cuts Costs, Ups Production
Metso introduced the Nordberg HP900 Series cone crusher, which, the company reported, is built to increase performance while reducing CAPEX. The unit is an upgrade to its predecessor, the HP800 cone crusher. Roughly 80% of the parts are compatible between the two models. The HP900 comes with improved.... read more


Modular Aggregate Crushing Platforms
Superior Industries announced Fusion Modular Platforms, pre-engineered modular plants for aggregate crushing, sorting, sizing and washing. The plants are designed to be scalable and expand with the work site, the company reported. Offerings include jaw, cone and impact crushing platforms, horizontal screening platforms .... read more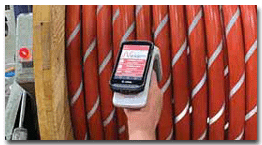 Microchipped Cable for Inventory Planning
Nexans AmerCable introduced RFID-embedded SHD-GC mining cables. With a small string of passive RFID chips woven into the cable's core prior to jacketing, Nexans AmerCable gives customers the ability to access real-time cable information for inventory management and planning. comfort.…. read more

Top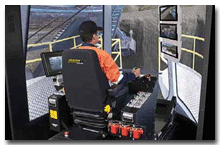 Immersive Awards Badgad's Training Success
Immersive Technologies announced the winner of the 2019 Global Business Improvement Award to be Freeport-McMoRan's Bagdad Operations in Arizona (U.S.). Previously, the miner partnered with Immersive Technologies on improving per-hour production by reducing load times. With the help of training simulations ....read more
SEPTEMBER 8-11, 2020: UGOL & Russia, Novokuznetsk, Russia.
Contact: Web: https://www.ugol-rossii.com
OCTOBER 20-22, 2020: MiningWorld Russia, Crocus Exhibition Center, Moscow, Russia
Contact: Web: www.miningworld.ru/
NOVEMBER 9-13, 2020: Expomin, Espacio Riesco, Santiago, Chile.
Contact: Web: https://www.expomin.cl
NOVEMBER 30-DECEMBER 4, 2020: The annual meeting of the American Exploration & Mining Association, USA.
Contact: Web: www.miningamerica.org
FEBRUARY 7-10, 2021: 47th Annual Conference on Explosives and Blasting Technique, Orlando, FL, USA.
Contact: Web: www.ISEE.org
FEBRUARY 28-MARCH 3, 2021: SME Annual Conference & Exposition, Colorado Convention Center, Denver, CO, USA.
Contact: Web: www.smenet.org
MARCH 14-17, 2021: Haulage & Loading 2021, Hilton El Conquistador Resort, Tucson, Arizona.
Contact: Web: www.haulageandloading.com
SEPTEMBER, 2021: MINExpo INTERNATIONAL, Las Vegas, Nevada. USA
Contact: Web: www.minexpo.com
For a full calendar of mining industry conferences and events - click here
| | |
| --- | --- |
| WHO'S MOVING WHERE | |
BHP appointed Edgar Basto as president of Minerals Australia, effective July 1. Basto will be a part of BHP's executive leadership team and responsible for BHP's iron ore and nickel operations in Western Australia, metallurgical and energy coal in Queensland and New South Wales, and copper in South Australia. Basto has been the acting president of operations for Minerals Australia since Mike Henry was announced as CEO in November 2019. From 2016 to 2019, Basto was asset president of Western Australia Iron Ore.
Horizonte Minerals appointed Sepanta Dorri as a director. Dorri has now been appointed to the board as the nominee director for Teck Resources as a direct replacement for Alex Christopher who is stepping down. In her capacity as vice president, corporate development, of Teck Resources since late 2018, Dorri is responsible for the identification and pursuit of external growth opportunities and providing support for internal growth initiatives.

New Pacific Metals Corp. appointed Dr. Mark Cruise to its board of directors. Dr. Cruise assumed the CEO position on April 27, after serving as the COO of the company. Previously, Cruise was the founder and CEO of Trevali Mining Corp.

Robert Hall, Ph.D., is the new head of the Department of Mining Engineering and Management (MEM) at South Dakota School of Mines & Technology. Hall most recently served as a professor in the School of Mining and Petroleum Engineering at the University of Alberta, Canada.

The Canadian Institute of Mining named Samantha Espley the president for 2020-2021. She has worked in Sudbury for most of her career and spent 30 years at Vale, most recently as the company's director of mining technology and innovation, before retiring in October 2019. She has been a member of CIM since she was an engineering student at the University of Toronto.

Sandvik Mining and Rock Technology appointed Raphael Carmona as new business line manager, stationary crushing and screening, North America. He will start in this role, responsible for Canada and the USA, on August 3. He is currently the business line manager for crushing and screening.

Jason Savage was named senior vice president, Underground Soft Rock, at Komatsu. In his 35 years with the company, he has served in a variety of leadership roles in South Africa, the United States and Australia, including global controls and automation, operations and supply chain, and most recently as senior vice president, soft rock regions and operations.

MacLean Engineering hired Jari Tuorila as chief. Tuorila comes to MacLean from previous senior management roles with underground mining vehicle manufacturers out of Perth, Brisbane, and Sydney, as well as Singapore, Shanghai, Hanoi, and Ho Chi Minh City. He has 30-plus years in the mining and tunneling sectors.
About - providing an abreviated version of the current print edition of E&MJ, WOMP is distributed throughout the world to decision makers in the global mining industry, the last week of every month.

Subscribe to E&MJ - To receive your own copy of the print edition of E&MJ, click here , and complete your details. E&MJ is available free of charge to qualified readers.

Contact - if you have views, opinons or comments or editoral that you would like to submit, we would be delighted to hear from you - click here

Top