The latest from the
World Mining Equipment
Video Library
View




Are Climate Extremists Losing Traction

Voters in Australia and Canada have spoken against climate policies at polling places. BHP shareholders recently voted against a company policy to remove itself from pro-coal organizations at the annual general meeting; ironically BHP is the largest coal producer in Australia. The green movement may have ignited the protests that have gripped Chile and other parts of Latin America. Chile raised its prices for mass transit and, like the Yellow Vests in France, people took to the streets.
Canadian Prime Minister Justin Trudeau barely won re-election. Liberals lost big in Alberta, where coal and oil sands are mined, and struggled in other mining-friendly districts such as Saskatchewan and Manitoba .... read more


Steve Fiscor, Publisher & Editor in Chief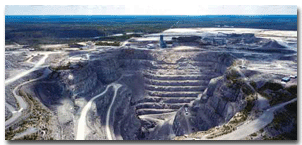 Implats Acquires North American Palladium
Impala Platinum Holdings (Implats) has entered into a definitive agreement to acquire North American Palladium (NAP) in a transaction valued at $758 million. NAP owns and operates the Lac des Iles mine 90 kilometers (km) northwest of Thunder Bay, Ontario, and has shareholdings in two exploration .... read more
AEM Achieves Commercial Production at Amaruq
Agnico Eagle Mines Ltd. (AEM) reported it achieved commercial production from the Amaruq satellite deposit at the Meadowbank Complex on September 30. Located 110 kilometers (km) by road north of Baker Lake in the Kivalliq District of Nunavut, Canada, development of the Amaruq project was approved in February 2017 by the company's board of directors as a satellite deposit to supply ore to the existing Meadowbank mill .... read more

Top
Highland Eying 25-year Mine Life for White Pine North
Highland Copper has reported the results of a preliminary economic assessment (PEA) that support development of an underground mine at its White Pine North project on Michigan's Upper Peninsula, producing an average of 40,000 metric tons per year (mt/y) of copper and 1.3 million ounces per year (oz/y) of silver over a 25-year mine life. The past-producing White Pine mine operated by Copper Range Co. is located on the property.... read more


Vale to Restart Samarco
On October 25, Vale's Samarco Mineração S.A. received the Corrective Operation License (LOC) for its operating activities in the Germano Complex, located in the state of Minas Gerais, Brazil, which is the last license needed to restart operations. The license was approved by the Mining Activities Chamber (CMI) of the State Council for Environmental Policy (COPAM). Samarco is expected to restart its operations using new .... read more

| | |
| --- | --- |
| AROUND THE WORLD - USA & CANADA | |
Gold Road Mill Puts Project Back on Track
Para Resources announced the successful start of the Gold Road mill and carbonin-leach (CIL) plant on October 23, with expected doré production to begin in early November. During an extended circuit test in the first quarter of 2019, the mill and plant operated as planned and achieved doré production at the benchmark gold recovery rate of 95%. Since the beginning of June when the new mine plan .... read more


Mosaic Idles Esterhazy Potash Mine
Mosaic will temporarily curtail production at its Esterhazy mine in Saskatchewan, which when combined with a previously announced potash curtailment, brings total curtailments to up to 600,000 metric tons (mt). The curtailment is not expected to impact the pace of development at the Esterhazy mine K3 project. The company said the increased curtailment is based on increasing inventories as....read more

Top
Premier Declares Commercial Production at South Arturo
Premier Gold Mines has achieved commercial production ahead of schedule at the El Niño underground mine on the company's 40% owned South Arturo Property located in Nevada's Carlin Trend. The company also reported that new definition and step-out drilling results from the ongoing 2019 campaign are showing better outcomes than projected. Initial production supports this and emphasizes the continued opportunity to expand high-grade mineralization on the property .... read more

| | |
| --- | --- |
| AROUND THE WORLD - Latin America | |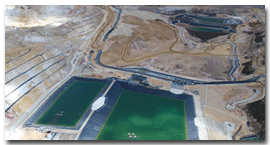 Quecher Main Reaches Commercial Production
Newmont Goldcorp's Quecher Main project at Yanacocha in Peru achieved commercial production safely, ahead of schedule and under budget, the company said. The full project, including future leach pad expansions, is expected to be completed for approximately $275 million, which is below the company's initial estimate.... read more


Top
Newmont Goldcorp Starts Production at Peñasquito Mine in Mexico
Newmont Goldcorp Corp. has safely started production at the Peñasquito mine in Mexico following the lifting of the blockade on October 8. With the support of the state and federal governments, including an ongoing police presence, the company has commenced an approximately 10-day process of bringing back the operation to full production, according to the company.... read more

| | |
| --- | --- |
| AROUND THE WORLD - Australasia | |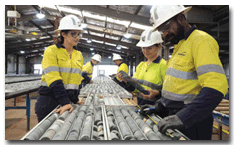 Newmont Goldcorp Moves Ahead With Second Expansion at Tanami in Australia
Newmont Goldcorp's Board of Directors unanimously approved advancing the Tanami Expansion 2 project in Australia into the execution phase. The project is expected to exceed the company's required internal rate of return with profitable production and mine life extending beyond 2040 …. read more


Top

Scoping Study Advances Heemskirk Tin Project
Stellar Resources has reported the results of a scoping study of its Heemskirk tin project located immediately northwest of the town of Zeehan on the west coast of Tasmania. The project is based on development of an underground mine, processing plant, tailings storage facility, and surface infrastructure to mine about 350,000 metric tons per year (mt/y) of ore from the Queen Hill and Severn tin deposits over a 10-year mine-life …. read more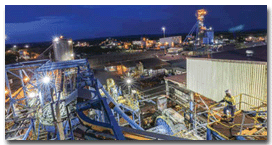 Launch of Twiga Minerals Heralds Partnership Between Tanzania, Barrick
The government of Tanzania and Barrick Gold Corp. have finally reached an agreement that will settle all disputes between the government and mining companies formerly operated by Acacia Mining. The final agreements have been submitted to the Tanzanian attorney general for review and legalization …. read more
Top
Positive DFS Advances Waterberg Project
Platinum Group Metals Ltd. has announced positive results from an independent definitive feasibility study (DFS) of the Waterberg palladium-platinum-gold-rhodium (4E) project on the Northern Limb of the Bushveld Complex in South Africa. The project is a joint venture between Platinum Group (37.05%), Impala Platinum (Implats) (15%), JOGMEC (Japan Oil, Gas and Metals National Corp.) (12.95%), Hanwa Co. (9.75%), and …. read more




Rio Tinto Achieves Significant Milestone at Oyu Tolgoi
Rio Tinto has achieved a signifi cant milestone at the Oyu Tolgoi mine in Mongolia with the completion of Shaft 2, which enables the acceleration of work on the underground development. Shaft 2, a 10-meter-diameter shaft sunk to approximately 1.3 kilometers below the surface, has now entered into the final stages of commissioning. This is a critical piece of infrastructure and will enable a step-change in terms of delivering the underground mine …. read more


Top
India Poised to Turn Net Iron Ore Importer Next Year
By Ajoy K. Das
India is poised to emerge as a net importer of iron ore next fiscal year, shipping in an estimated 30 million tons of the steel-making raw material faced with a shortage of around 50 million tons in domestic availability, according to a forecast of Federation of Indian Mineral Industries (FIMI), the apex representative body of domestic miners.… read more



| | |
| --- | --- |
| THIS MONTH IN COAL | |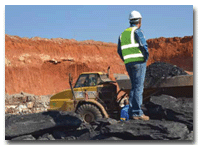 Africa Coal Partners Buys Stake in Mbuyelo From Ichor
Africa Coal Partners, a separate entity set up and managed by Duet Group, announced its acquisition of a 45.18% stake in Mbuyelo Coal Pty. Ltd. from Ichor Coal N.V. The agreed purchase price was set at 95 million euros ($106 million) with the transaction expected to close in the first quarter of 2020, once regulatory requirements have been completede .... read more


Top

Montana DEQ Allows Spring Creek Restart
The Montana Department of Environmental Quality (DEQ) and Navajo Transitional Energy Co. (NTEC) reached a short-term agreement that will allow coal production at the Spring Creek mine to resume. The interim agreement will keep the mine operating for 75 days while the two parties continue negotiating a long-term agreement. NTEC acquired the Spring Creek mine in Montana and the Cordero Rojo and Antelope mines in Wyoming from …. read more


-->
| | |
| --- | --- |
| FEATURE - Sampling | |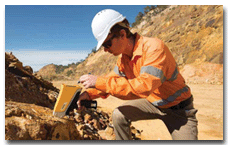 Sampling System Suppliers Design for a Digital Future
Sampling, scanning and image analysis of ore is going high-tech in all phases of mining – but reliable results still depend on getting the basics right.

By Russell A. Carter, Contributing Editor

Sampling is mining's version of the "quick look" feature available in most modern software systems. In the computing world, it's a way to check the content and format of a file without interrupting work flow. In the mining sector, sampling can provide a glimpse into mineral deposit characteristics, particle size within a slurry, or whether a concentrate meets customer specifications, without disrupting process flow .... read more


| | |
| --- | --- |
| FEATURE - Slope Stability | |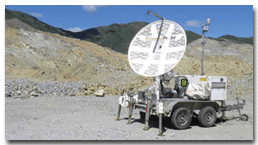 Slope Monitoring in the Spotlight
We investigate the drivers behind the host of new geotechnical monitoring products that have launched this year.

By Carly Leonida, European Editor.

This year has been littered with reports of landslides at mining operations. The most recent, on October 4, saw 16 illegal miners killed at the shuttered Kampene gold mine in eastern Democratic Republic of Congo. Another 43 illegal miners died on June 27 in a landslide at the Kamoto Copper Co. concession near Congo's southern border with Zambia. The copper-cobalt mine is run by KCC, a subsidiary of Glencore, which said in a media statement that the artisanal miners were working ..... read more

Top

For more companies with products in the Slope Monitoring market -
Go Here
| | |
| --- | --- |
| FEATURE - Rock Bolting | |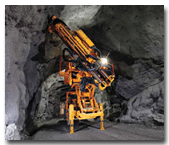 Safer, Simpler, Speedier Rock Bolting
We examine some recent advances in rock bolting technology.

By Carly Leonida, European Editor

As hard-rock mines delve deeper, one of the primary challenges they face is that of increased rock stress. In a bid to improve safety and extend the life of their operations, some miners and research groups are developing new mining methods and techniques for managing and mitigating rock stress. However, these will never replace the need for a well-designed and robust ground support system. It is a combination of the two that will enable companies to create a sustainable future for their assets.... read more


For more companies with products in the Rock Bolting market -
Go Here
| | |
| --- | --- |
| FEATURE - AMEA 2019 Preview | |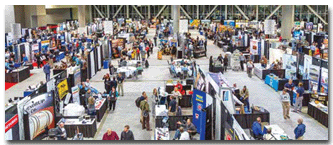 The AEMA Hosts Its 125th Annual Meeting
In addition to networking opportunities, an American mining association plans to advance advocacy efforts and education initiatives.

By Steve Fiscor, Editor-in-Chief

The American Exploration & Mining Association (AEMA) is an effective and proactive advocate for the American mining community. It has successfully influenced the outcome of political dialog, developed effective strategies for working with key elected officials, and coordinated the industry's response to legislative and regulatory issues. The AEMA's Annual Meeting and Exposition, which is held the first week of December, is the second-largest annual mining convention in the U.S. In addition to an exhibit with more than 250 suppliers, .... read more

Top

| | |
| --- | --- |
| Video Presentations | |
The latest listings from the World Mining Equipment Video Library - to view the video, click the image.
For more details on the Video Hub -

Go Here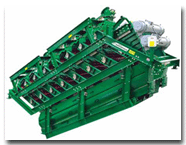 Metalloinvest Picks Derrick Screening Tech
Derrick Corp. announced in early October the continued successful implementation of its new SuperStack vibratory screening equipment to Metalloinvest's Mikhailovsky GOK beneficiation plant in the Kursk region of Russia. The eight-deck Super- Stack offers a significantly higher production capacity than conventional screening equipment in a small footprint, while also offering increased .... read more

Rock Bolter Offers Higher Penetration Rate
Sandvik launched the DS512i rock bolter for 5-m-by-5-m size headings. It is equipped with a new carrier, high-frequency rock drill, control system and an ergonomic cabin. The rock bolter comes equipped with a Sandvik RD314 high-frequency rock drill and drilling control system that offers ....read more

Carlson Upgrades Includes New Tools and Enhancements
Carlson Mining 2020 features upgrades to existing options, new tools, and functionality enhancements. The package includes three modules Geology, Surface Mining, and Underground Mining. It runs on AutoCAD 2015-2020 and comes with IntelliCAD 9.2 .... read more

Top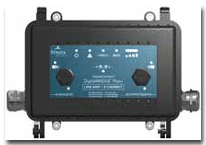 Coax System for Underground Comms
Strata Worldwide introduced Digital-BRIDGE Plus+, which, the company reported, enables underground mines to upgrade their existing leaky feeder systems with high-speed Ethernet data access while supporting VHF radio communications. The coax cable carries both data ....read more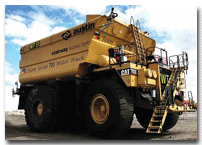 Biggest Water Truck in Oz
Austin Engineering reported it commissioned the first of its Stairway Access Tank (SAT) trucks. The first tank off the line has a 198,000-liter capacity, is fitted to a CAT 793C haul truck, and is reported to be the biggest water truck in Australia .... read more



Impactor Design Means Less Downtime
Stedman Machine Co. reported the Grand Slam horizontal shaft impactor is designed to simplify maintenance. It allows for fast, safe rotation or removal of rotor breaker bars by a single operator, the company reported. Opening the hinged front or rear housing allows access to all areas .... read more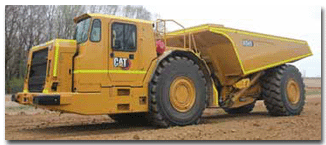 Underground Truck
Caterpillar announced its new AD45 Underground Mining Truck is available in configurations that meet the strictest emissions standards. The truck features a payload of 45 metric tons (mt) and is designed to be paired with the Cat R1700 underground loader .…. read more

Top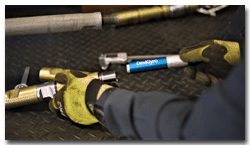 Devico AS unveils the new DeviGyro instrument
Devico launched the DeviGyro, which the company described as the world's smallest multifunctional borehole gyro instrument. The solution surveyed a 2,410-m in-and-out drill hole in 76 minutes, collecting 45,600 survey data points to accurately trace the drill hole path ....read more
DECEMBER 2-6, 2019: The 2019 American Exploration & Mining Association annual meeting, Nugget Casino Resort, Sparks, Nevada, USA. Contact: Web: www.miningamerica.org
JANUARY 26-29, 2020: International Society of Explosives Engineers, Denver, Colorado, USA. Contact: Web: www.isee.org
FEBRUARY 3-6, 2020: MiningIndaba, Cape Town, South Africa Contact: Web: www.miningindaba.com
FEBRUARY 23-26, 2020: The annual Society for Mining, Metallurgy and Exploration (SME) conference and exhibition, Phoenix, Arizona USA. Contact: Web: www.smenet.org
MARCH 1-3, 2020: The Prospectors & Developers Association of Canada's annual meeting, Toronto Convention Center, Toronto, Canada. Contact: Web: www.pdac.ca
APRIL 20-24, 2020: Expomin, Santiago, Chile. Contact: Web: www.expomin.cl
JUNE 9-11, 2020: Euro Mine Expo, Skelleftea, Sweden. Contact: Web: www.euromineexpo.com
SEPTEMBER 7-11, 2020: Electra Mining, Johannesburg, South Africa. Contact: Web: www.electramining.co.za
For a full calendar of mining industry conferences and events - click here
| | |
| --- | --- |
| WHO'S MOVING WHERE | |
Newmont Goldcorp appointed Dan Janney regional senior vice president for North America. He succeeds Todd White who served in the role since closing of the Newmont Goldcorp transaction in April.

Freeport-McMoRan Inc. appointed John J. Stephens to its board of directors and as a member of the audit committee of the board of directors. Stephens has served as senior executive vice president and CFO of AT&T Inc. since 2011.

Hudbay Minerals Inc. appointed Stephen A. Lang as chair of the company's board of directors. Lang has more than 40 years of experience. He was CEO of Centerra Gold Inc. from 2008 to 2012 and served as Centerra's board chair from 2012 to 2019. Alan R. Hibben has stepped down as Hudbay's chair and will remain on the board as an independent director. Hudbay's Board is conducting a search for a permanent CEO.

Centerra Gold Inc. congratulated Gordon D. Reid on his impending retirement on December 31. Gordon joined Centerra in October 2004. He was promoted to his current position of vice president and COO in 2013. Daniel Desjardins, president of Kumtor Gold, will succeed Reid in the position of vice president and COO effective January 1, 2020..

Asanko Gold appointed Judith Mosely to the board of directors, effective January 1, 2020. Mosely has more than 20 years of experience in the mining and metals banking sector.
Endeavour Mining appointed Sofia Bianchi as an independent non-executive director. Bianchi is a finance professional with more than 30 years of experience. She is the founding partner of Atlante Capital Partners, and currently head of special situations, as well as a member of the Investment Committee for Debt and Infrastructure at the CDC Group plc.

Anaconda Mining Inc. announced that Kevin Bullock has been appointed to the role of president and CEO.

Marathon Gold Corp. appointed Hannes Portmann as CFO. Most recently, he was employed by New Gold Inc. in a series of roles including executive vice president, business development and, ultimately, president and CEO.
About - providing an abreviated version of the current print edition of E&MJ, WOMP is distributed throughout the world to decision makers in the global mining industry, the last week of every month.

Subscribe to E&MJ - To receive your own copy of the print edition of E&MJ, click here , and complete your details. E&MJ is available free of charge to qualified readers.

Contact - if you have views, opinons or comments or editoral that you would like to submit, we would be delighted to hear from you - click here

Top