The latest from the
World Mining Equipment
Video Library
View




Who Will Pay for the EPA's Mistake?

This month, we devote a significant amount of coverage to environmental management. In "Remediation Helps Rescue a River," Steven Lange discusses the geology of Colorado's San Juan Caldera and the impact of Sunnyside Gold Corp.'s reclamation activities on the Animas River watershed. Due to the regional geology, heavy metals have been leaching into this watershed for millions of years. That same geology attracted miners and the abandoned mines have exacerbated the problem. In the relatively short period of time that Sunnyside Gold Corp. operated, their reclamation activities lessened the environmental impact from some of those abandoned mines significantly.
On August 5, 2015, Environmental Restoration, a contractor working on behalf of the U.S. Environmental Protection Agency (EPA) to investigate contamination .... read more

Steve Fiscor, Publisher & Editor in Chief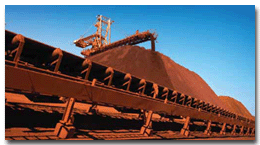 BHP Initiates South Flank Iron Ore Project in Western Australia
BHP Billiton has announced plans to develop the South Flank iron ore project in the central Pilbara region of Western Australia and has awarded a contract worth about $260 million to CPB Contractors for construction of bulk earthworks, concrete and underground services at the project. BHP has an 85% interest in Mining collection.... read more
Osisko Commits $180M to Falco Horne 5 Project
Falco Resources Ltd. announced a financing transaction with Osisko Gold Royalties Ltd. where Osisko has agreed to commit $180 million through a silver stream toward the funding of the development of Falco's Horne 5 Project. Osisko will also purchase a secured debenture having a principal amount of $7 million from Falco. "The funds will be instrumental as Falco looks forward to building a high-quality, profitable and environmentally safe project that will deliver significant economic benefit to all .... read more

Top
Paladin Placing Langer Heinrich Uranium Mine on Care and Maintenance
Paladin Energy is placing the Langer Heinrich uranium mine in Namibia on care and maintenance. An initial rundown phase of up to three months began in late April, during which various stages of the plant are being progressively suspended and cleaned. Some continued production of finished uranium is ongoing during the rundown. When the rundown is complete, operations will be completely suspended, and .... read more


Premier Begins 2 New Projects at South Arturo
Premier Gold Mines announced that development programs initiated at the company's South Arturo property, which is located in the Carlin Trend of Nevada, are moving forward with construction starting of both the Phase 1 open pit and the El Nino underground mine. The South Arturo Property is a joint venture between Premier (40% ownership) and Barrick Gold Exploration. Barrick is the operator and processes ore .... read more

| | |
| --- | --- |
| AROUND THE WORLD - USA & CANADA | |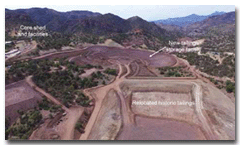 South32 to Acquire Arizona Mining
South32 Ltd. has agreed to purchase the remaining 83% of shares of Arizona Mining Inc., representing a fully funded, all-cash offer of US$1.3 billion. South32 has been a shareholder in Arizona Mining since May 2017. Arizona Mining owns the Hermosa Project located in Santa Cruz County, Arizona, which is comprised of the high-grade base metals Taylor deposit and the Central .... read more


Highland Copper Advancing Copperwood Project
Highland Copper Co. has reported the results of a feasibility study of its 100% owned Copperwood project at the western end of Michigan's Upper Peninsula. Average annual life-of-mine production is forecast at 61.7 million pounds (lb) of copper and 100,570 ounces (oz) of silver in concentrate over a mine life of 10.7 years. Subject to completion of financing and receipt of all necessary permits ....read more

Top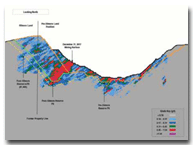 Kinross Moves Forward With Gilmore Expansion in Alaska
Kinross Gold Corp. said it is proceeding with the initial Gilmore expansion project at its Fort Knox mine in Alaska. The initial Gilmore project is expected to extend mining at Fort Knox by six years to 2027, and leaching to 2030, at a low-initial capital cost of approximately $100 million, and increase life-of-mine production by approximately 1.5 million Au equivalent ounces (oz). The project is expected to generate an internal rate of return (IRR) of 17% and .... read more

| | |
| --- | --- |
| AROUND THE WORLD - Latin America | |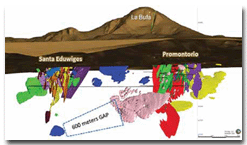 Sierra Studying Expansion at Cusi Silver Mine
Sierra Metals has reported the results of a preliminary economic assessment (PEA) of a major expansion of production at its Cusi silver mine in Chihuahua state, Mexico. The PEA supports expansion from a current mine operating rate of 650 metric tons per day (mt/d) to 1,200 mt/d by the first quarter of 2019 and 2,700 mt/d by mid-2021. Silver production would total 30 million ounces (oz) over a mine life of nine years based on existing mineral resources .... read more


Top
BHP, Vale Strike Deal to Suspend Samarco Lawsuit
BHP Billiton and its partner Vale have reached an agreement with the Brazilian government to dismiss the BRL20 billion ($5.2 billion) civil claim against the companies related to the tailings dam failure at Samarco in Minas Gerais in November 2015 that left 19 people dead and communities devastated. The agreement also suspends the BRL155 billion ($41.5 billion) civil claim that was brought forth by the federal government in May 2016 for two years .... read more

| | |
| --- | --- |
| AROUND THE WORLD - Australasia | |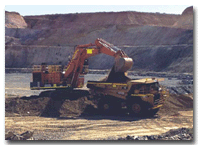 Thiess Receives Contract at Rocky's Reward
Thiess was awarded a A$225 million contract with BHP Nickel West to provide mining services at the Rocky's Reward nickel mine in Western Australia. The 34-month contract incorporates a further cutback at the Rocky's Reward pit and works at a satellite pit. The mining services include mine planning and engineering, drilling and blasting, mining of overburden and ore, and rehandling services to the Leinster processing facility. "This award continues our strong working relationship with BHP Nickel …. read more


Top

Cleveland-Cliffs Selling Australian Iron Ore Assets
Cleveland-Cliffs has entered into a definitive agreement to sell substantially all of the assets of its Asia Pacific Iron Ore business to Mineral Resources Ltd., an Australian mining services company with existing mining operations across multiple commodities, including iron ore. Cliffs' previously disclosed costs of closing the Australian operations are expected to be reduced by approximately $65 million to $75 million based on Mineral Resources assuming certain obligations and Cliffs reaching negotiated settlements with other third parties …. read more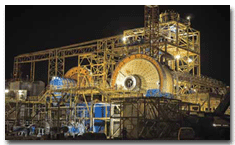 Iamgold Considering Adding Heap Leach at Essakane Mine
Iamgold has announced positive results from a prefeasibility study (PFS) of installing a heap-leach operation to process lower-grade mineralization at its Essakane mine in northeast Burkina Faso. Essakane currently produces about 390,000 ounces per year (oz/y) of gold from open-pit mining and CIL processing. The PFS contemplates added production of 72,000 oz/y from heap leaching over a period of 6.5 years, and total life-of-mine average production from Essakane of 471,000 oz/y over a period of 8.5 years …. read more
Top
Nevsun Extends Mine Life at Bisha
Nevsun Resources and its Eritrean partner ENAMCO have approved an expansion of mine production and an extension of mine life at their Bisha open-pit zinc-copper mine in Eritrea. The new mine plan is based on additional feed of 3.3 million metric tons (mt) of high-grade ore to the Bisha mill and will extend operations through the end of 2022. Additional payable production of 470 million pounds (lb) of zinc and 52 million lb of copper in concentrates will be achieved over that time frame …. read more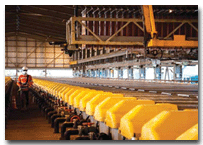 MMG to Sell Sepon
MMG Ltd. will sell its 90% interest in Lane Xang Minerals (LXML), which owns the Sepon mine in Lao PDR, to Chifeng Jilong Gold Mining Co Ltd., for $275 million, the company said. Sepon's current copper operation has a projected mine life to around 2020; however, the mine life has the potential to be extended as a primary gold operation. MMG CEO Jerry Jiao said the agreement is a positive outcome for all stakeholders, including LXML Sepon employees, the government of the Lao PDR, and the local …. read more


Top
Polyus Planning 1.6 Million oz/y of Gold Production at Sukhoi Log
Russia's leading gold producer, PJSC Polyus, has reported the results of a scoping study of its open-pit Sukhoi Log gold project in eastern Russia that supports a project producing an average of 1.6 million ounces per year (oz/y) of gold over a mine life of 35 years. Project development costs are estimated at $2 billion to $2.5 billion, and total cash costs of production are estimated in the range of $420/oz to $470/oz of gold produced .… read more



| | |
| --- | --- |
| THIS MONTH IN COAL | |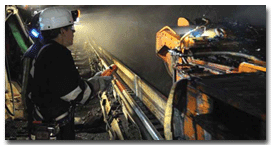 Cumberland Longwall Encounters Difficult Geology
Contura Energy revised its 2018 production outlook downward for the Cumberland longwall mine in southwestern Pennsylvania. Over the last several weeks, the mine has been experiencing unforeseen geologic conditions due to reduced coal seam thickness and localized soft clay influences within the coal seam. As a result, both production and processing have slowed. The mine was temporarily idled for several days in mid-June to more effectively .... read more


Top

AEP Expects to Burn Slightly More Coal This Year
American Electric Power (AEP) plans to burn slightly more steam coal in 2018 than last year at its remaining coal-burning power plants. The Columbus, Ohiobased company should consume approximately 33 million tons of coal from several domestic coal basins, according to a company spokeswoman. That is about a 6% increase over the 2017 coal burn, but it pales in comparison to a decade ago, when AEP regularly burned about 70 …. read more


Foresight Expects Strong Export Steam Export in 2018
Foresight Energy expects to sell at least a third of its Illinois steam coal production, perhaps more, into the export market in 2018 after such sales accounted for 33% of the 5.24 million tons the St. Louis based company sold in the first quarter this year. Two primary motivations behind the higher export sales are low natural gas prices domestically and higher sales price …. read more


-->
| | |
| --- | --- |
| FEATURE - Environmental Management | |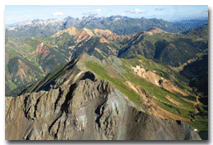 Remediation Helps Rescue a River
Long-term reclamation projects lower the historically high-metal loading in the Animas River

By Steven Lange

Metals loading adversely impacts the Animas River in the area around Silverton, San Juan County, Colorado. The metals of concern include iron, aluminum, cadmium, copper, lead, zinc, arsenic and nickel. The metals loading in the Animas River is due to acid rock drainage that is created when sulphide minerals are exposed to air and water to produce sulphuric acid. The acidic water can dissolve area minerals and then deposit metals in .... read more


| | |
| --- | --- |
| FEATURE - Collison Avoidance | |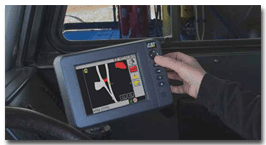 Perfecting Products for a Dynamic Market Flow
The best-selling collision avoidance systems are maturing, evolving and finding their place in an industry transitioning to full automation

By Jesse Morton, Technical Writer

The established companies selling collision avoidance systems promote them as fast and reliable. Not long ago, the latter adjective could not be used to honestly describe advanced communications systems. Generally, Wi-Fi-, GNSS-, GPS-, and radio wave tech-based systems have all proven susceptible to outages caused by weather, by obstacles, by space weather and geomagnetic fluctuations, and by interference from other communications systems. Within the last half-decade, those challenges have reportedly been ..... read more

Top
| | |
| --- | --- |
| FEATURE - Health & Safety | |

Digital Initiatives Connect Safety Challenges and Solutions
Interest in AI is booming as producers tap into ever-increasing data streams to make mining safer and more productive

By Russell A. Carter, Contributing Editor

No segment of the mining industry is more critical to productivity and sustainability than worker health and safety. Inattention or failure in this area can lead to consequences for mine operators that range from immediate (worker injury or fatality) to enduring (occupation-related disability, regulatory investigation, production suspension or even loss of social license to operate). It's an area that offers some opportunities for quick fixes — but also presents formidable challenges stemming from .... read more


For more companies with products in the Health & Safety market -
Go Here
| | |
| --- | --- |
| FEATURE - Shotcrete | |

Better Shotcrete Mixtures and Robotics Allow Rapid Development
Several suppliers and service providers are looking at new ways to consistently apply shotcrete safely and quickly.

By Steve Fiscor, Editor

Shotcrete plays a crucial role underground. It's performance, as far as ground support, can be affected by many factors. The operators on shotcreting machines strive for a consistent thickness, but it's a subjective process at best. There are the site-specific parameters, such as geology and the ambient conditions underground, which affect how well the mixture adheres and cures. Then there's the ingredients that make up the shotcrete and how well they are mixed and delivered. during .... read more

Top


For more companies with products in the Shotcrete market -
Go Here
| | |
| --- | --- |
| Video Presentations | |
The latest listings from the World Mining Equipment Video Library - to view the video, click the image.
For more details on the Video Hub -

Go Here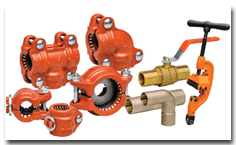 Victaulic – 'Economical' Small Pipe-joining System
Victaulic announced the QuickVic SD Installation-Ready System, a plain endpipe joining technology designed for use on carbon steel systems sized 2-in./ DN50 and down. It is the most economical and efficient pipe joining solution for small diameter systems, offering a significant total-installed cost savings, Victaulic reported. The system includes Installation-Ready couplings, fittings and valves .... read more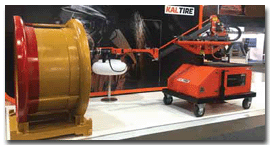 Kal Tire Considers Expanding Innovation Initiatives
Roughly half way through a three-year partnership with a local university to cooperate on technology, innovation and engineering projects, Kal Tire reported the benefits thus far reaped will inspire further investment in innovation, said Peter Nilsson, innovation manager, Kal Tire. The partnership with the University of British Columbia, Okanagan, forged in mid-2016 via ....read more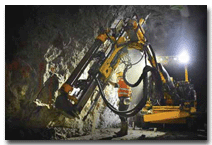 Minnovare Launches the Production Optimizer System
The Production Optimizer system for underground metal mining is a revolutionary new system that substantially reduces blasthole deviation, according to Minnovare. With less deviation, the company said miners can expect less average dilution and less downtime, while improving overall fragmentation. The system can be .... read more

Top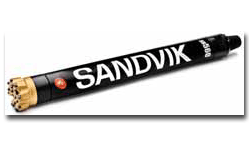 DTH Hammer With Higher Striking Power
Sandvik unveiled the RH560 down-the-hole (DTH) hammer, which delivers a long service life that reduces drilling costs, the company reported. Enhanced air cycle and piston design deliver higher striking power, while fewer internal parts provide outstanding reliability, minimizing failures and downtime. In tests in varying rock condition, the hammer delivered up to a 15% increase in penetration rate, with smoother collaring and straighter blast holes, Sandvik reported ....read more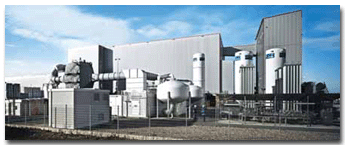 Oxygen-based Service Solution for Gold Leach
Afrox announced Goldox, a fully integrated end-to-end product service offering for the global gold mining industry. It is reportedly designed to optimize metallurgical gold leach using oxygen, and provides a test program that determines oxygen demand requirements; the supply of oxygen via vacuum pressure swing adsorption (VPSA) tech; an oxygen reticulation .... read more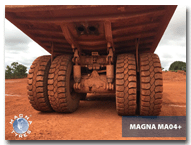 27.00R49 Magna MA04+giant tyres selected for Bauxite mine in Guinea
One of the largest mining operators located in the Western part of Guinea, started testing with 27.00R49 Magna MA04+ tyres. The tyres, mounted on 2 giant dump trucks and will be used for the transport of mined bauxite. The customer chose these premium quality Magna tyres for the deep aggressive E4 pattern which .... read more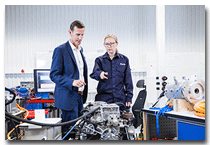 Volvo Penta sets 2021 as deadline to introduce electric power
With the aim of becoming a driving force in sustainable power solutions, Volvo Penta is going full charge into hybrid and all-electric drivelines, offering electrified solutions in both its marine and industrial segments by 2021. Volvo Penta has issued a clear statement of intent with the news that by 2021 it will provide electrified power solutions for both its land and sea-based business segments .…. read more

Top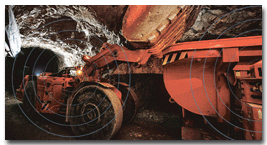 Hexagon Launches UG Pro, Announces Rebranding at Tech Conference
Hexagon AB unveiled HxGN MineOperate UG Pro at HxGN LIVE 2018, the company's digital tech conference, held in Las Vegas, Nevada, United States. UG Pro is a platform for managing underground fleet equipment and broadcasting time-utilization information in near real-time in remote areas underground. The platform monitors task-level activities, updating miner and machine workflows ....read more
AUGUST 6-8, 2018: Diggers and Dealers Mining Forum, Kalgoorlie, Western Australia. Contact: Web: http://diggersndealers.com.au.

SEPTEMBER 10-14, 2018: Electra Mining Africa, Expo Centre Nasrec, Johannesburg, South Africa Contact: Web: www.electramining.co.za

SEPTEMBER 20-22, 2018: China Mining 2018, Tianjin Meijiang Convention Center, Tianjin, Peoples Republic of China. Contact: Web: www.chinaminingtj.org

DECEMBER 3-7, 2018: American Exploration & Mining Association annual meeting, Spokane, Washington, USA Contact: Web: www.miningamerica.org

JANUARY 27-30, 2019: 45th Annual Conference on Explosives and Blasting Techniques, Nashville, Tennessee, USA. Contact: Web: www.isee.org

FEBRUARY 24-27, 2019: SME Annual Conference & Expo, Denver, Colorado, USA. Contact: Web: www.smeannualconference.com

>

March 10-13, 2019: Haulage & Loading, Hilton El Conquistador Resort, Tucson, Arizona, USA. Contact: Web: www.haulageandloading.com

MAY 10-13, 2019: Longwall USA, Pittsburgh, Pennsylvania, USA. Contact: Web: www.longwallusa.com

For a full calendar of mining industry conferences and events - click here
| | |
| --- | --- |
| WHO'S MOVING WHERE | |

Tahoe Resources announced that Ronald W. Clayton will retire as president, CEO and director of the company. Current Director James S. Voorhees will assume the position of president and CEO. Voorhees has been a director of the company since its inception in 2010, and he will remain on the board following this appointment.

Paramount Gold Nevada Corp. announced that John W. Seaberg has joined its board of directors as executive chairman. He was most recently senior vice president, strategic relations, for Klondex Mines.

Boreal Metals Corp. appointed Rodney Allen to the Boreal Technical Advisory Board. He was manager, geology research and development for the Boliden Group for 10 years and is currently consultant geologist and CEO for volcanic resources.

Rio Tinto appointed Jakob Stausholm to succeed Chris Lynch as CFO. Stausholm, who recently stepped down as group CFO of A.P. Moller–Maersk, will join Rio Tinto as an executive director on September 3 and take over as CFO on the same day. Lynch will retire from Rio Tinto September 30.

Lydian International Ltd. appointed Russell Ball as a new director. He is a former executive vice president and CFO of Goldcorp Inc. and Newmont Mining Corp.

Blackham Resources Ltd. appointed Tony James as a non-executive director. Previously, he was managing director of Carbine Resources, Atherton Resources and Mutiny Gold.

Norsk Hydro ASA elected Liselott Kilaas as new member of Hydro's Board of Directors for two years. Kilaas replaced Liv Monica Bargem Stubholt, who has been a member of the Hydro Board of Directors since 2010. .

Meridian Mining SE announced that Anthony Julien has resigned as president and CEO. Julien also resigned as a director of Meridian. The company appointed Gilbert Clark Gilbert Clark as interim president and CEO of Meridian. Clark has served as a partner with Sentient Equity Partners since 2017.
About - providing an abreviated version of the current print edition of E&MJ, WOMP is distributed throughout the world to decision makers in the global mining industry, the last week of every month.

Subscribe to E&MJ - To receive your own copy of the print edition of E&MJ, click here , and complete your details. E&MJ is available free of charge to qualified readers.

Contact - if you have views, opinons or comments or editoral that you would like to submit, we would be delighted to hear from you - click here

Top