The latest from the
World Mining Equipment
Video Library
View




Building for the Future

The Fourth Industrial Revolution is knocking on the mining industry's door. Today's engineers are laying the foundation for delivering tomorrow's natural resources. It's an incredible responsibility that affects many people and it must be managed professionally and ethically. The companies that are prepared will prosper financially and they will be rewarded with respect and social acceptance.
World leaders gathered in Davos, Switzerland, during January for the World Economic Forum. Aside from the political propaganda, several sessions discussed globalization, the increasing use of technology and the connected world. While it's obvious few of these economists have ever set foot in a mine, their concerns could easily be applied to our industry. One of the refrains, globalization and technology advances have .... read more

Steve Fiscor, Publisher & Editor in Chief
Rio Tinto's Autonomous Haulage Achieves 1 Billion Tons
Since commencing trial operations in 2008, Rio Tinto haul trucks fitted with Autonomous Haulage System (AHS) technology have now moved more than 1 billion metric tons (mt) of both ore and waste material across five sites in the Pilbara including the newly commissioned Silvergrass mine. Last year, Rio Tinto's autonomous fleet accounted for about a quarter of the total material moved across our Pilbara mines. On average, each autonomous truck was.... read more
Leagold Makes Offer for Brio Gold
Leagold Mining said it intends to make an all stock offer to acquire Brio Gold on or before February 28. Brio shareholders will receive 0.922 of a share of Leagold for each Brio share held, representing an implied price of C$2.80 per Brio share, which values the transaction at approximately US$264 million. "The combination with Brio represents .... read more

Top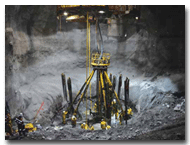 Oyu Tolgoi Finishes Sinking of Shaft 2
Turquoise Hill announced that Oyu Tolgoi has completed the sinking of Shaft 2, including reaching final depth, shaft bottom mass excavation and concrete floor installation, marking an early milestone in the development progress of Hugo North Lift 1. The fit out of Shaft 2 will take place throughout 2018. "The completion of Shaft 2 sinking is the first of a number of key milestones that will lead to production of copper and gold .... read more


Nutrien Emerges From Agrium, PotashCorp Merger
Agrium and Potash Corp. of Saskatchewan (PotashCorp) have completed their merger of equals, creating Nutrien Ltd., the world's largest provider of agricultural crop inputs and services. Plans for the merger were announced in September 2016. The merged company produces and distributes more than 25 million metric tons per year (mt/y) of potash, phosphate and nitrogen products. The company is the world's largest producer of potash, with more than 22 .... read more

| | |
| --- | --- |
| AROUND THE WORLD - USA & CANADA | |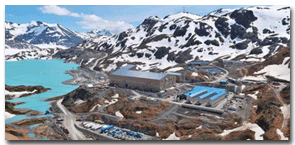 Pretium Plans Major Mine Production Increase at Brucejack
Pretium Resources has submitted an application to British Columbia's ministries of Energy, Mines and Petroleum Resources and of Environment and Climate Change Strategy to increase mine production at its Brucejack mine in northwest British Columbia from 2,700 metric tons per day (mt/d) to 3,800 mt/d. The application, submitted in December, reflects an increase to an average of 1.387 million mt/y from 990,000 mt/y. The approval process is expected to take six to 12 months .... read more


Corps of Engineers Approves Pebble Permit Application
On January 6, the U.S. Army Corps of Engineers published a notification that the permit application submitted by the Pebble Ltd. Partnership, owned by Northern Dynasty Minerals, had been accepted. This formally begins the permitting process under the National Environmental Policy Act (NEPA) review process and other permitting efforts associated with the project to develop the copper- gold-molybdenum porphyry deposit in southwest Alaska as an open-pit mine. The company's application incorporates more than a decade of third-party environmental research ....read more

Top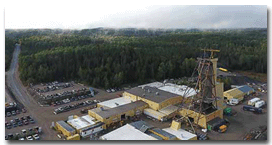 Kirkland Lake Gold Sinking Major New Shaft at Macassa
Kirkland Lake Gold will initiate sinking of a new shaft at its high-grade Macassa mine 580 km north of Toronto, Ontario, in 2018. The 21.5-ft-dia, concrete-lined, four-compartment shaft will have total hoisting capacity of 4,000 metric tons per day (mt/d) (ore and waste) and is an important component of the Kirkland Lake's plan to increase gold production at Macassa to more than 400,000 ounces per year (oz/y) over the next five to seven years .... read more

| | |
| --- | --- |
| AROUND THE WORLD - Latin America | |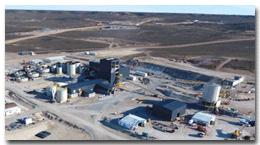 Construction Advances at Cerro Moro
Yamana Gold reported that construction activities at its Cerro Moro project in Argentina are on time and on budget. During the fourth quarter, management of the underground and open-pit mine development was transferred from the company's technical services division to its operations unit. In 2017, underground development progressed according to plan and produced a high-grade stockpile of approximately 16,265 metric tons (mt), grading 27 grams per mt (g/mt) of gold and 1,725 g/mt of silver .... read more


Top
PEA Supports Filo Mining's Multimetal Filo del Sol Project
Filo Mining has reported the results of a preliminary economic assessment (PEA) of its 100% owned Filo del Sol project on the border between Argentina and Chile. The open-pit project would produce an estimated 50,000 metric tons per year (mt/y) of copper, 115,000 oz/y of gold, and more than 5 million oz/y of silver over a mine life of 13 years. Preproduction capital is estimated at $792 million, including $71 million in .... read more

| | |
| --- | --- |
| AROUND THE WORLD - Australasia | |
St. Barbara Drills Deep for Gwalia Gold
Gold miner St. Barbara has begun one of the longest drill holes in Australian mining history to extend the life of the Gwalia gold mine near Leonora, according to The West Australian. Located 230 km north of Kalgoorlie-Boulder, St. Barbara is pouring more than $1 million into the campaign to find gold 2,600 m below the original Sons of Gwalia mine. Resources at the 250,000-ounceper-year (oz/y) gold mine, considered the …. read more
Top

Updated Feasibility Study Enhances Mount Peake
TNG Ltd. reported the results an updated feasibility study and financial model for its 100% owned Mount Peake vanadium-titanium-iron project in Australia's Northern Territory. The results reconfirm and enhance outcomes reported in a definitive feasibility study completed in 2015. The new study assumes open-pit mining followed by production of magnetite concentrate at Mount Peake. Life-of-mine …. read more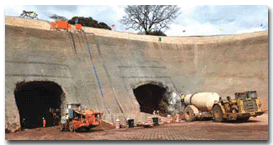 Kakula-Kamoa's World Class Potential
Ivanhoe Mines has reported the results of a preliminary economic assessment (PEA) of its Kakula-Kamoa copper project in Democratic Republic of Congo (Congo). The project features exceptionally high-grade ore and if carried through to completion as currently envisioned, it will take its place among the world's largest mines. The Kakula-Kamoa PEA is based on current copper resources and analyzes …. read more
Top
Perseus Starts Up Sissingué
Perseus Mining reported that development and commissioning of its second gold mine, the Sissingué mine in Côte d'Ivoire, is nearing completion, with crushed ore introduced to the mill on January 13. First gold was scheduled to be poured ahead of schedule before the end of January and ramp up to full-scale commercial production was expected to be achieved by the end of March. Sissingué's initial capital cost budget, excluding early works but including …. read more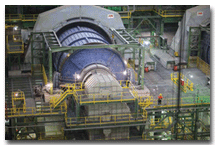 KAZ Minerals Building Second Concentrator at Aktogay
KAZ Minerals is building a second sulphide ore concentrator at its Aktogay open-pit copper mine in East Kazakhstan province of Kazakhstan. The new plant will double Aktogay's sulphide ore processing capacity from 25 million to 50 million metric tons per year (mt/y), with production scheduled to begin in the second half of 2021 and to ramp up to full capacity in 2022. The current sulphide ore concentrator at Aktogay came into production in February 2017. The project began producing …. read more


Top
India's HCL to Develop Greenfield Copper Deposit
India's sole integrated copper producer, Hindustan Copper Ltd. (HCL) will develop a greenfield copper deposit in Malanjkhand in central state of Madhya Pradesh aiming to produce 500,000 tons of copper ore per year and commence production later this year. The project will also incorporate HCL's new waste management system wherein it would extract minerals and materials from copper ore tails (COT) from waste .… read more



| | |
| --- | --- |
| THIS MONTH IN COAL | |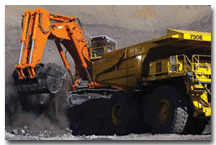 Wesfarmers Will Sell Curragh Mine
Wesfarmers announced it has agreed to sell one of the world's largest metallurgical coal mines, its 8.5-million-metric-ton (mt) producing Curragh mine in Queensland, to Coronado Coal Group for $700 million under an agreement that also includes a value share mechanism linked to future metallurgical coal prices. Upon completion, Wesfarmers estimates it would report a post-tax profit on sale of approximately $100 million. Reflecting recent volatility in spot coal .... read more


Top

Australian Met Coal Production Dips
A number of Australian metallurgical coal exporters have recently signaled that they have suffered production setbacks and they are expecting lower output for Fiscal Year 2018. In its most recent production report, BHP said metallurgical coal production for the half-year ending December 2017 decreased by 4% to 20 million mt. The company's guidance for FY2018 has been revised downward from 44 million conditions .... read more


-->
| | |
| --- | --- |
| FEATURE - Exploration | |

Prospectors and Developers Beware
After reviewing a century of Canadian mining in his new book, Teck Chair Norman Keevil tells E&MJ two lawsuits shed light on the legal implications of seemingly mundane exploration contract negotiations..

By Jesse Morton, Technical Writer

The idea, Teck Resources Chair Dr. Norman B. Keevil said, was to write a history of the family business and to summarize roughly a century of Canadian mining history. The resulting 460-page book, Never Rest on Your Ores: Building a Mining Company, One Stone at a Time, released last year, homes in on a number of topics and provides several lessons on goal-generation and macro strategy, long-term decision-making, and strategic consolidation in a sometimes-tumultuous sector. One that speaks to exploration crews sales .... read more



For more companies with products in the Exploration -
Go Here
| | |
| --- | --- |
| FEATURE - Hydrocyclones | |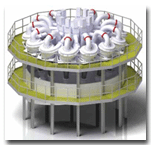 A Simple Spin on Classification
In use as an essential classification and dewatering tool for the best part of 90 years, today hydrocyclones play a key role in maintaining concentrator flow. E&MJ looks at the technology fundamentals and how equipment optimization is still in progress.

By Simon Walker, European Editor

Although simple in concept, the hydrocyclone fulfils an essential role in both classification and purification across a wide range of industries. Mineral processing is no exception, with cyclones often being an integral part of closed-circuit grinding systems. The centrifugal force applied to particles being spun within a cyclone is many times greater than gravity, allowing the device to achieve a much better separation efficiency based on either (or both) particle size and density. Larger or more dense particles are directed toward the underflow, while finer or lighter material reports upward to the overflow. The better design of the cyclone, and the less wearf breakage ..... read more

Top

For more companies with products in the Mineral Processing market -
Go Here
| | |
| --- | --- |
| FEATURE - Wear Protection | |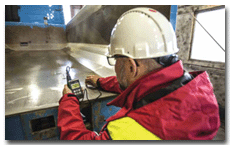 Strategizing to Cut Wear Costs and Problems
Check out these new products, systems and tips to handle critical anti-wear applications

By Russell A. Carter, Contributing Editor

In the endless campaign that mine operators wage against abrasion of critical wear parts, it might be safe to say that metal wins the battles, but abrasion wins the war. After all, metal components are made strong enough to cut, crack, crush or grind even the toughest ore — but eventually these components wear down to the point of inefficiency or failure. The presence of water anywhere in the process brings another set of problems to the table, and often can shorten the service life of wear components by changing the nature of the abrasive action or by corrosion. There's good reason why water engineers are fond of saying "water always wins." miners .... read more


For more companies with products in the Wear Protection market -
Go Here
| | |
| --- | --- |
| FEATURE - Diesel Engines | |
Mine Worker Fatigue and Circadian Rhythms
How biological clocks respond to light and darkness.

By Max Martell.

The mining industry often uses shift work schedules with the intention to have a productive working mine around the clock. However, one potential side effect of operating on a 24/7 basis can be the disruption of circadian rhythms, which results in worker fatigue — the mental state between wake and sleep. Fatigue from shift work has the potential to decrease productivity and increase accidents in organizations where workers are overly fatigued (Dawson et al., 2000). In open-pit mines fatigue-related accidents account for up to 65% of truck driving accidents alone .... read more

Top


For more companies with products in the Safety market -
Go Here
| | |
| --- | --- |
| Video Presentations | |
The latest listings from the World Mining Equipment Video Library - to view the video, click the image.
For more details on the Video Hub -

Go Here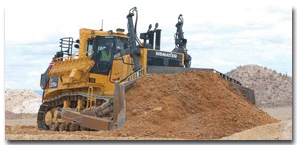 Tier 4 Crawler Dozer Has More HP
Komatsu America Corp. introduced the D375A-8 crawler dozer. It features an Environmental Protection Agency (EPA) Tier 4 Final certified engine that produces more than 20% more horsepower while the dozer is traveling in the reverse direction. The additional horsepower yields faster cycle times and a productivity increase of up to 18%, the company reported .... read more
Volvo Enters Rigid Hauler Market
Volvo announced it will enter the rigid hauler market in the second quarter of 2018 by launching a range of haulers that consists of the 45-ton R45D, 60-ton R60D, 72-ton R70D and the 100-ton R100E. The R100E offers high capacity and hauling speeds, a new V-shaped body, efficient hydraulics, and intelligent monitoring systems and operator environment. It delivers stability, a long service life, high profitability, durability ....read more

Slurry Seal for Low-water Applications
A.W. Chesterton Company introduced the 170L Slurry Cartridge Single Seal, which, the company reported, is engineered to operate reliably in severe slurry environments without external seal flushes. The seal is designed for Warman AH series pumps. It eliminates the need to dimensionally check each pump, as well as any modifications to the pump. The seal uses a single clamping screw, which prevents equipment shaft damage and simplifies .... read more


Top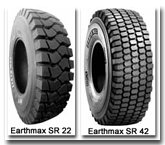 Tires for Frigid Conditions
BKT announced its winter ranges Earthmax SR 22, Snow Trac and Earthmax SR 42 for off-the-road applications as well as Earthmax SR 33 and Ridemax IT 696 for the industrial sector. The tires feature tread designed in specific patterns for cold season applications, providing traction on muddy or snowy surfaces, the company reported. They offer maximum grip, optimum braking response in any ....read more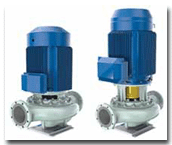 Centrifugal Pump Range for Clean Liquids
Sulzer introduced the SIL inline single stage centrifugal pump range, designed for clean liquid processes. The range is ideal for pumping mainly clean and slightly contaminated liquids, viscous liquids up to 250 centistokes, and fibrous slurries up to a consistency of 1%. The hydraulic design ensures efficient pumping with a low net positive suction head, the company reported .... read more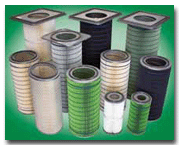 Website for Buying Dust Collector Filters
Camfil APC launched an eCommerce website to facilitate the direct purchases of its dust collector filters. The site will offer the company's high-performance retrofit filters, the HemiPleat cartridges, compatible with most leading dust collector brands. HemiPleat filters boost the performance of industrial dust collectors because they use a patented pleating technology that exposes more filter media to the air stream .... read more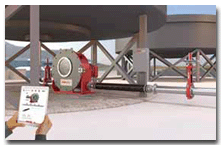 Pump System Pulsation Dampener
Flowrox announced the Flowrox Smart Expulse, a pump system inline pulsation dampener with a Smart option. The dampener quiets fluent processes and helps prevent pipeline ruptures, the company reported. Expulse reduces banging noises by settling up to 90% of pressure peaks that can eventually lead to pipeline breakage .…. read more


Top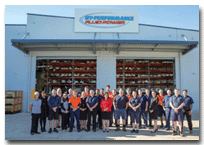 Atlas Copco Announces Acquisitions
Atlas Copco announced it would acquire the assets of Hy-Performance Fluid Power Pty Ltd, an Australian service provider for the mining sector, based in Brisbane, with sales mainly in Australia. The company's 26 employees remanufacture, service and repair hydraulic components for drill rigs. "The Hy-Performance team will play an important role as we continue to ....read more
MARCH 4-7, 2018: Prospectors & Developers Association of Canada's annual meeting, Metro Toronto Convention Centre, Toronto, Canada. Contact: Web: www.pdac.ca

APRIL 10-12, 2018: EU-Latin America Mining & Exploration Convention and Trade Show (METS), Madrid, Spain. Contact: Web: www.mets2018.eu

APRIL 17-19, 2018: MiningWorld Russia, Crocus Expo, Moscow, Russia. Contact: Web: www.miningworld.run/en

>

APRIL 23-27, 2018: Expomin 2018 Espacio Riesco, Santiago, Chile Contact: Web: www.expomin.cl

MAY 6-9, 2018: Canadian Institute of Mining (CIM 2018), Vancouver, British Columbia, Canada. Contact: Web: www.cim.org

MAY 19-28, 2018: ALTA 2018 Nickel-Cobalt-Copper, Uranium-REE-Li & Gold-PM Conference & Exhibition, Perth, Australia. Contact: Web: www.altamet.com.au/conferences/alta-2018/.

>

JUNE 5-8, 2018: Ugol Rossii & Mining, Novokuznetsk, Russia. Contact: Web: www.ugol-rossii.com/

June 12-14, 2018: Euro Mine Expo, Skellefteå, Sweden. Contact: Web: www.euromineexpo.com

For a full calendar of mining industry conferences and events - click here
| | |
| --- | --- |
| WHO'S MOVING WHERE | |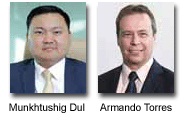 Rio Tinto has appointed Munkhtushig Dul as the country director for its new office in Ulaanbaatar. Munkhtushig will work in coordination with the Oyu Tolgoi LLC team, led by managing director Armando Torres . Munkhtushig has previously worked in senior roles within the Noble Group's Mongolian operations, with the Mongolian Stock Exchange and the Executive Office of the National Security Council, as well as a number of leading Mongolian corporations. His responsibilities will include managing Rio Tinto's day-to-day activities in Mongolia, engaging with stakeholders and serving as the head of Rio Tinto's office in Ulaanbaatar.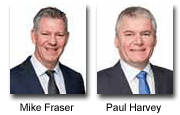 South32 announced important changes to the operational accountabilities of its two COOs, which will become effective with the management of South Africa Energy Coal (SAEC) as a standalone business. Mike Fraser will be accountable for the alumina and aluminum operations in Australia and Southern Africa, and the Cerro Matoso operation in Colombia, while remaining South32's primary representative for SAEC. Paul Harvey will be accountable for the group's manganese operations in Australia and South Africa, as well as the Cannington and Illawarra Metallurgical Coal operations in Australia.

TMAC Resources Inc. announced that Gordon Morrison is retiring as president and CTO and will immediately transition to the part-time role of executive advisor. Jason Neal was appointed as president and CEO, effective February 15. Neal was promoted to co-head and managing director of the Global Metals and Mining Group in 2010.

SilverCrest Metals Inc. appointed Christopher Ritchie as president. During the past eight years, Ritchie has been a key financial advisor to Silver- Crest Mines Inc., through National Bank Financial and Canaccord Genuity..

Roberto Pancaldi has become the new Tenova Metals CEO, assuming the role of Andrea Rocca, who, after five years in Tenova, has taken new responsibilities in Tecpetrol, another company of the Techint Group. Previously, Pancaldi was Tenova Metals COO, joining the Techint Group as process engineer in 1988.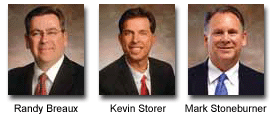 Motion Industries announced three management changes. Randy Breaux was promoted to executive vice president of marketing, distribution, and purchasing. Breaux joined Motion Industries in 2011 as senior vice president. Kevin Storer was promoted to executive vice president of U.S. Operations and president of Mi Mexico. Storer's most recent position was senior vice president of U.S. operations and president of Mi Mexico. Mark Stoneburner was promoted to senior vice president of industry segments and business development. He joined Motion Industries in 2016 as corporate account vice president–industry segments..

Summit Materials appointed Karl H. Watson Jr. has been appointed executive vice president and COO, succeeding Douglas C. Rauh. In 2017, he served as president, Cement & Southwest Ready Mix at Martin Marietta Materials Inc.
About - providing an abreviated version of the current print edition of E&MJ, WOMP is distributed throughout the world to decision makers in the global mining industry, the last week of every month.

Subscribe to E&MJ - To receive your own copy of the print edition of E&MJ, click here , and complete your details. E&MJ is available free of charge to qualified readers.

Contact - if you have views, opinons or comments or editoral that you would like to submit, we would be delighted to hear from you - click here

Top