The latest from the
World Mining Equipment
2nd Hand Market
View





Harnessing the Power of Partnerships



During mid-May, Sam Walsh, CEO, Rio Tinto, spoke at Infrastructure Week in Washington, D.C. The weeklong event discussed solutions, approaches and best practices being developed nationwide to modernize the aging infrastructure in the U.S. Walsh was the keynote speaker at a forum hosted by the International Finance Corp. (IFC), where he discussed the power of innovative partnerships in building infrastructure projects that create growth. "Big infrastructure investments in transportation, power, energy, communications and water are daunting," Walsh said. "They are difficult to achieve in the U.S. and they are even harder in the developing world. Aid alone can't eradicate extreme poverty; broad-based economic growth is its only certain end. To achieve that, we must invest in infrastructure that facilitates trade and commerce."
As a global business leader with operations in both the developed and developing world, Walsh ......... read more


Steve Fiscor, Editor in Chief



Agreement Signed for $20B Simandou Iron-ore Project
The government of Guinea, Rio Tinto, Chinalco and the International Finance Corp., in a joint press statement released on May 26, announced they had signed the Investment Framework (IF) for blocks 3 and 4 of the Simandou iron-ore project, regarded as the largest combined iron-ore and infrastructure project ever to be developed in Africa. The IF provides  the legal and commercial foundation for the project. The Simandou project is located in southeast Guinea. Project participants include the Republic of Guinea (7.5%), Rio Tinto (46.57%), Aluminum Corp. of China......... read more
Fatalities at South Deep Temporarily Halt Production


Gold Fields Ltd. reported on May 27 that an employee at its South Deep gold project in South Africa died in an accident in an underground satellite workshop at the mine, the second fatal accident of a similar nature to occur at South Deep in 10 days. In a later statement released on May 29, the company said that the Department of Mineral Resources (DMR) had completed an inspection of the scene of the second accident and subsequently had issued a Section 54 order, placing a moratorium on all workshop-related activities across the mine, pending the completion of a report back to the DMR. This effectively stopped all production from the mine....... read more

Top
Rio Alto and Sulliden Combine to Create Peru-focused Company


Rio Alto Mining, headquartered in Vancouver, Canada, and Sulliden Gold Corp., headquartered in Toronto, have announced an agreement to combine their companies. Their primary assets are Rio Alto's La Arena oxide gold mine and Sulliden's Shahuindo gold development project, located approximately 30 km from each other in north-central Peru. The proximity of the two projects is expected to create a variety of opportunities to unlock value through capital, operational and other regional synergies. La Arena started production in May 2011 and poured 214,742 oz of gold in 2013. The property has measured and...... read more

Top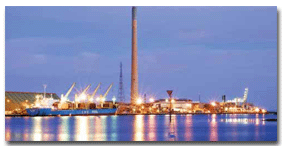 Nyrstar Proceeding with Port Pirie Redevelopment


Nyrstar announced on May 16 the signing of a binding agreement with the government of South Australia and the Australian Export Finance and Insurance Corp. (EFIC) for the final funding and support package for the redevelopment of Nyrstar's Port Pirie, South Australia, smelter into an advanced metals recovery and refining facility. Nyrstar estimates plant throughput at Port Pirie will increase by about 50% upon completion. Increased furnace flexibility will add significant value by allowing the processing of a wider range of high-value and high-margin concentrates and residues from Nyrstar's network of smelters. Concentrates from the company's mines..... read more

| | |
| --- | --- |
| AROUND THE WORLD - USA & CANADA | |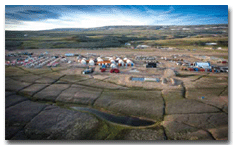 Baffinland Receives Approval to Ship from Mary River


Baffinland has received Canadian federal government approval to start "early-revenue- phase" shipping of iron ore from its Mary River project on northwest Baffin Island. The approval from the federal minister of aboriginal affairs and northern development followed a positive recommendation by the Nunavut Impact Review Board. During the project's early revenue phase, Baffinland will be allowed to ship 3.5 million metric tons per year (mt/y) during the open-water summer shipping.... read more
PEA Supports Restart of Trevali's Caribou Mine


Trevali Mining has announced the results of a preliminary economic assessment (PEA) for restarting production at its Caribou underground zinc-lead-silver mine and mill complex in the Bathurst mining camp of northern New Brunswick, Canada. Trevali acquired the inactive Caribou operation from Maple Minerals in November 2012. The mine and mill had operated for approximately 13 months prior to going into receivership in 2008 due to depressed commodity prices. The base case PEA for reactivation of the 3,000-metric-ton-per-day (mt/d) Caribou operation indicates positive economics at a... read more

Top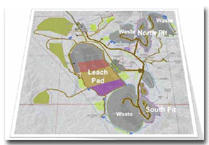 Midway Selects Ledcor CMI as Pan Project Contract Miner


Midway Gold has announced two scope changes for its open-pit Pan gold project in White Pine county, Nevada, 50 miles west of Ely: utilization of a contract miner for early years of mining and leaching of the South Pan ore body by run-of-mine methods. Midway has awarded the Pan project mining contract to Ledcor CMI Inc. During the early years of operation, Ledcor will provide all mining-related services, including manpower and equipment, and will be directly responsible for drilling, blasting, loading and hauling ore to the leach pad for processing by Midway. The term of the agreement between Midway and Ledcor is five years.... read more
| | |
| --- | --- |
| AROUND THE WORLD - Latin America | |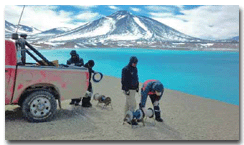 Three Development Options for Exeter's Caspiche Au-Cu Deposit


Exeter Resource Corp. has reported the results of a new preliminary economic assessment (PEA) of its Caspiche goldcopper deposit in northern Chile. The PEA reviews a low-capex, stand-alone, open-pit heap-leach oxide gold operation, as well as two other staged mine plans that include expanded open-pit mining and underground mining of the central, higher-grade gold-copper zone at Caspiche. The options are, in descending order of choice…… read more

First Quantum Buying Certain Petaquilla Assets for $60M


First Quantum Minerals and Petaquilla Minerals announced in early May an agreement whereby First Quantum subsidiary Minera Panama will pay Petaquilla up to $60 million for transfer of a range of Petaquilla assets and property rights in the area of Minera Panama's Cobre Panama copper project and Petaquilla's Molejon gold mine in Colon province, Panama. The agreement ensures complete development and operational flexibility for the Cobre Panama project by providing Minera Panama with ownership of all concession application areas surrounding the Molejon…. read more

| | |
| --- | --- |
| AROUND THE WORLD - Australasia | |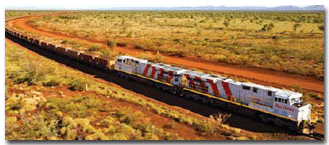 Rio Tinto Hits 290M Tons of Iron Ore on Way to 360M Target


Rio Tinto announced in mid-May that its Pilbara iron-ore mines, rail system, and ports in Western Australia had reached a targeted expansion run rate of 290 million metric tons per year (mt/y), two months ahead of schedule. In October 2010, starting from its then operating capacity of 220 million mt/y, Rio Tinto announced a planned expansion to 283 million mt/y. In 2012, the expansion target was increased to 290 million mt/y, followed by another hike to 360 million mt/y, with 60 million mt/y of capacity to be added between 2014 and 2017…. read more



Northern Star Adds Jundee to its Growing Mine Portfolio


Northern Star Resources and Newmont Mining have entered into a binding agreement whereby Northern Star will buy Newmont's Jundee underground gold mine in Western Australia for total proceeds of about $91 million, comprised of cash at closing of approximately $77 million plus a further payment of approximately $14 million for working capital. Closing is expected to occur by early July. The agreement, announced on May 13, represented Northern Star's fourth purchase of a gold mine in Western Australia in a period of less than five months. In December 2013, the company purchased …. read more

Top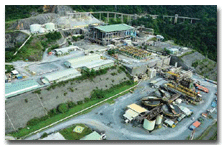 Newmont to Suspend Mining at Batu Hijau Due to Export Restrictions
PT Newmont Nusa Tenggara (PTNNT) announced on May 7 that the Batu Hijau copper and gold mine on Sumbawa Barat, Indonesia, would ramp down production on or about June 1, unless ongoing discussions with the government led to completion of the process to secure an initial export permit. In April, PTNNT obtained registered exporter status from Indonesia's Ministry of Trade, a necessary milestone prior to receiving the export permit. Batu Hijau's copper-concentrate storage facilities were due to be filled to capacity by late May. Once they were filled, PTNNT would cease mining and milling, along with significantly scaling back contracted services, purchasing, and capital…. read more

Norilsk Developing $1.1B Chita Copper Project
Norilsk Nickel reported during an investorday presentation in London, England, on May 19 that its corporate investment committee has approved development of its open-pit Chita copper project in southern Siberia, approximately 300 km from the Russia-China border. Development will be based on a mining reserve of 294 million metric tons (mt) of ore, grading 0.7% copper, 23% iron, and 0.8 g/mt gold, with startup scheduled for 2017. Capital expenditures to develop the Chita project are estimated at $1.1 billion. EBITDA margins are estimated at about…. read more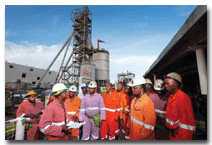 African Barrick Plans Major Expansion at Bulyanhulu


African Barrick Gold has announced plans to lift gold production at its Bulyanhulu mine in northwest Tanzania from under 200,000 oz in 2013 to a run rate of 350,000 oz/y by the end of 2015. Bulyanhulu is a high-grade underground mine with reserves of 9.1 million oz at a grade of 9.5 g/mt gold and further resources of 6.2 million oz at 11.6 g/mt gold. A core element of African Barrick's strategy for the mine is to bring production rates more into line with the scale of this resource base…. read more

Roxgold Foresees High-grade, Underground Burkina Faso Mine
Canadian junior Roxgold Inc. has announced the results of an NI 43-101 compliant feasibility study of the 55 Zone on its Yaramoko exploration permit in southwest Burkina Faso. The study envisions an underground mine, producing 99,500 oz/y of gold over an initial mine life of 7.4 years. Average all-in sustaining production costs are estimated at $590/oz. Pre-production capital is estimated at $106.5 million.   Probable mineral reserves at the highgrade 55 Zone stand at just under 2 million mt, grading 11.8 g/mt gold and containing 759,000 oz of gold…… read more

Top
| | |
| --- | --- |
| THIS MONTH IN COAL | |
Turkish Authorities Investigate the Soma Mine Disaster


In the wake of Turkey's worst mine disaster, authorities began to investigate the situation as anger spread among the general public. Rescuers recovered the remaining bodies on Saturday, May 17, bringing the final death toll for the Soma mine disaster to 301. Authorities detained 25 people for questioning and charged several with negligence, including General Manager Ramazan Dogru and the mine's Operations Manager Akin Celik, according to Turkey's Dogan news agency. Controversy over Prime Minister Recep Tayyip Erdogan's response to the tragedy refuses to blow over…. read more

Queensland's Coal Business Treading Water


Around one quarter of Queensland's coal production is in the red, according to the latest industry data provided to Treasurer Tim Nicholls in the lead-up to the June state budget. The bleak outlook headlines a Strong Choices submission from the Queensland Resources Council (QRC), compiled with the assistance of independent economic consultants, Wood Mackenzie and Lawrence Consulting. "Despite vigorous cost cutting, 25% of the coal currently produced in Queensland is being done so at a loss, including half of all thermal coal production," said QRC Chief Executive Michael Roche. "Some of these mines are only staying open because…. read more

ACWA to Build Power Plant in Mozambique
The Saudi Gazette reported that the Mozambican government and the Saudi ACWA Power signed a concession agreement in Maputo for the construction of a coa-fired power station in Moatize district, in the western province of Tete. The power station, which will produce 300 MW in its first phase, will be built at the mouth of the gigantic open-cast coal mine in Moatize, operated by Vale. It will…. read more
| | |
| --- | --- |
| FEATURE - LHDS & Trucks | |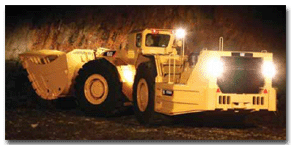 Equipment Selection is Key for Productivity in Underground Loading and Haulage
Making all the right choices can significantly reduce cost per ton, increase worker safety and minimize required maintenance

By Russell A. Carter, Managing Editor

By nature of the work environment, mechanized underground mining can't offer the big-picture visibility of large-scale truck and shovel surface operations, and the open space needed for typical multi-truck loading patterns just isn't available underground. However, the basic elements of surface-fleet equipment selection—such as appropriate size for site conditions, correct pass-matching between loaders and trucks, and proper machine configuration for optimal safety, reliability and maintenance—are valid and perhaps even more critical in underground operations, where fleet and individual equipment size and capacities are often constrained by work space limitations……. read more


For more companies with products in the LHDS & Trucks market -
Go Here
| | |
| --- | --- |
| FEATURE - Crushers | |

Optimizing Crusher Control


Crushers are energy-hungry pieces of equipment, so optimizing drive and control systems makes good economic sense

By Simon Walker, European Editor


At the end of last year, the Australian provider of design, automation, control, instrumentation, electrical engineering and process optimization systems, MIPAC Engineering, announced the award of a significant contract from Germany's Tenova Takraf. MIPAC has been tasked to design and configure the electrical, instrumentation and control for three semimobile crushers at a major project in Western Australia's Pilbara region. According to the company's business development director, Alan Thorne, it had been liaising with Tenova Takraf about the project since 2011. "MIPAC's experience in crusher control systems and other mining operations made us a natural choice ..... read more

Top

For more companies with products in the Crushers market -
Go Here
| | |
| --- | --- |
| FEATURE - Screens | |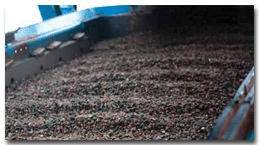 Media Selection and Installation — The Fast Track to Screening Success


The correct choice of media can be critical to the effectiveness of screening. Wire, rubber and polyurethane are all contenders, while suppliers have been focusing on making screen-panel maintenance simpler and quicker

By Simon Walker, European Editor

Last month we looked at some of the major suppliers of screens and screen media, with specialties ranging from dewatering in coal washeries to aggregate production, scalping and trash capture in carbon-in-leach (CIP) plants. Operators clearly have a large number of choices, with some manufacturers offering packages of both the screen hardware and the media to go with it, while others specialize in the development of media that can be fitted to other companies' screens. As a follow-up to that, we asked a number of industry experts for their views on developments that have taken place in screen media over the past five to 10 years. The questions covered topics such as the materials now available for different applications, the design of screen media, and problems that they commonly encounter in connection with the incorrect use of media on screening plants…... read more


For more companies with products in the Screens market -
Go Here
| | |
| --- | --- |
| FEATURE - Performance Optimization | |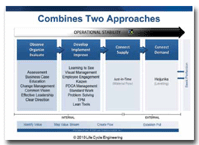 Three Steps to Improving Mine Performance


Combining elements from performance improvement programs while focusing on the people side of the equation proves successful for some underground operations

By Steve Fiscor, Editor-in-Chief

Many underground miners view their operations as rock factories. Their task, in its simplest form, is to supply the mill with more rock than it can process. Until the mine consistently supplies rock at the level required for the plant to run at full capacity, the mine will be viewed as the weak link in the production chain.
Underground mining processes can be complex, especially when one considers the relationship between development and production. Add to that other variables such as shaft scheduling, delivery of materials, drilling and blasting schedules, mucking, the movement of men and machinery, etc., and the interdependency of related tasks further complicates the situation..... read more

Top


For more companies with products in the Software market -
Go Here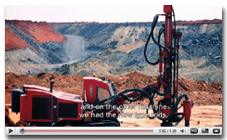 Sandvik - A 'plus' for productivity
Two South African drilling contractors have put Sandvik +Range rock tools to the test, extending service life by more than 30 percent. The new product family of top hammer bench drilling rods and tubes features a unique steel alloy, which is much more resistant to heat and wear. The alloy is designed to extend service life, meaning fewer rod changes and less shipping, storing and handling of consumables -- improving safety and benefiting the environment... watch the video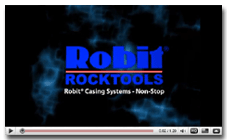 Robit Rocktools - Anchoring with Non-Stop
Robit Rocktools Ltd. is a Finnish manufacturer of high quality drilling tools for mining, quarrying, and construction applications. Our main product lines are threaded button bits for rock drilling and concentric ring bit casing systems for overburden drilling. Since 1985 we have grown to satisfy customers in more than 60 countries with Robit® quality. "More holes -- More value" has always been the driving force of Robit Rocktools Ltd ... watch the video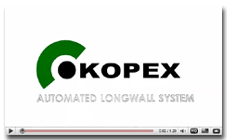 Kopex - Automated Longwall System
Longwall system capacity, thickness of the extracted seams and assumed roof support capacity always meet the customer's requirements and expectations.... watch the video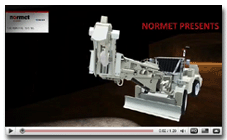 Normet - Concrete Spraying and Scaling simulator overview
Normet provides a simulator offering for concrete spraying (shotcrete) and scaling..... watch the video


| | |
| --- | --- |
| 2nd HAND MARKET | |
The latest listings from the World Mining Equipment Market - for more details click the image
For more details on the WME - Market -

Go Here
DTH Hammers are Compact, Lighter and More Durable


Boart Longyear has introduced its BLH series of down-the-hole (DTH) hammers and bits for almost all DTH applications, including geotechnical drilling, quarrying/ mining, water well/geothermal, and mineral exploration. The BLH DTH hammer range includes the valved BLH5, BLH3, and the valve-less BLH1 models. Designed to be compact, the BLH5 hammer is 30% shorter and weighs 20% less than typical DTH hammers, according to the company. Design benefits include balanced operation with minimized vibration due to the piston in the hammer having virtually the same mass as the bit; better productivity in various ground conditions from high frequency …. read more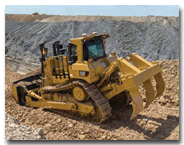 Upgraded D9 Dozer Has Many Improvements


Cat's D9T bulldozer has new features intended to enhance performance, productivity, operator convenience and safety, and serviceability. The new version features a Cat C18 ACERT engine, which meets Tier 4 Final/Stage IV emissions standards and delivers 436 net horsepower (325 kW) at 1,800 rpm. High torque rise of 36% enables the dozer to power through tough material. A new high-efficiency cooling package, advanced electronic controls for the power train and implement hydraulics, quieter cab with enhanced information monitoring, and safety and serviceability refinements are major features on the new machine, which retains its predecessor's popular features such as a durable mainframe with cast-steel main case; pivot …… read more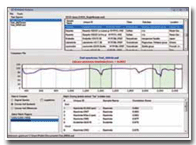 Mineral ID Software Offers Batch Processing


Spectral Evolution said its EZ-ID software running on an oreXpress portable spectrometer is an ideal solution for fast, accurate mineral identification in the field, matching an unknown mineral against a known spectral library—with the USGS and SpecMIN libraries available. EZ-ID now features a new batch mode capability that allows geologists to save scan files in a Microsoft Excel spreadsheet format, a comma separated file, or a tab delimited text file. Batch processing is frequently used to format scans for use with other third-party mining software; for example, geological modeling or mine planning. By default, the output file will show the mineral matches for the spectra with the five …. read more

Top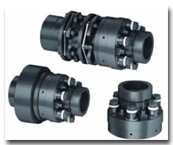 Safety Couplings for Heavy-duty Machinery


Ringfeder Power Transmission pointed out that high-performance, heavy-duty gears have to continuously withstand huge loads. In case of a machine breakdown caused by overload, an operation can incur high costs due to expensive spare parts and costly downtimes. With its GWS series, Ringfeder said it has introduced a new range of safety couplings from its GERWAH product segment, custom- built for heavy duty. The working principle of the GWS series is based on a spring-loaded ball-in-detent .…… read more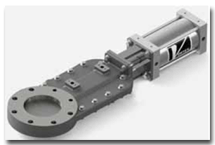 Gate Valve Handles Highly Abrasive Materials


Vortex's Titan Pressure Valve is designed to address higher-pressure applications up to 100 psig and higher temperatures up to 660°F (350°C). The TPV gate is engineered for highly abrasive applications and is claimed to require minimal maintenance over the life of the valve. Vortex said its patented rising-blade technology ensures an optimal seal and positive material shutoff with the use of lifting lugs, preventing the blade from…. read more



Low-cost Level Gauge for Tank Applications


ABB's Measurement Products' business has developed an economical magnetic liquid level gauge—the Econolev LMG100, intended to provide an inexpensive alternative to traditional exposed glass level gauges. Suggested applications include diesel storage tanks, water treatment tanks and most other small tanks for liquids. The gauge has a simple, standard configuration consisting of an all-stainless steel chamber and a magnetic float with an orange shuttle indicator. The shuttle rides in a clear Lexan tube alongside a stainless steel scale. The gauge…. read more
High-tech Materials Maximize Pump Safety and Performance


Protecting the integrity of centrifugal process pumps used in critical applications in mining is key to minimizing downtime and ensuring the safety of workers. Jacques Visser of Morgan Advanced Materials examined the various technologies available for ensuring pump safety and how the use of modern materials and designs are bringing new dimensions of performance to these applications: Centrifugal pumps are widely utilized in most types of mining, primarily for the removal of slurry, but also for other tasks such as water removal. Their effective and continued operation is key, as any.…. read more

Top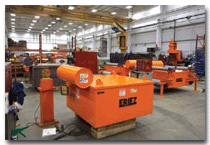 Rebuild or New? Tips for Making the Right Equipment Choice


With the pressures of a challenging economy and the current price tags of new equipment, more and more mining companies are deciding to rebuild rather than to buy new. Here are some guidelines to consider to determine which way to go, especially as it pertains to magnetic separation, vibratory feeders, metal detection, suspended electromagnets and magnetic drum separators. However, these basic guidelines can also be applied to all equipment used in your mining operation….read more
JULY 22–24, 2014: Queensland Mining & Engineering Exhibition 2014, Mackay Showground, Mackay, Queensland, Australia Contact: Tel: 1 201-251-2600; Fax: 1 201 251 2760; Web: www.queenslandminingexpo.com.au
JULY 29–31, 2014: 33rd International Conference on Ground Control in Mining, Lakeview Resort and Conference Center, Morgantown, West Virginia, USA. Contact: Web: http://icgcm.conferenceacademy.com/custom/icgcm/Home.aspx
AUGUST 2–8, 2014: 10th Mine Ventilation Congress, Sun City, South Africa. Contact:IMVC 2014 Congress Secretariat; Tel: 27 (0)21 683 2934; Fax: 27 (0)21 683 0816; E-mail: info@imvc2014.org; Web: www.imvc2014.org
AUGUST 24 - 26, 2014: AUSASIA MinTech 2014 Conference & Exhibition, Perth, Australia. Contact: Teresa Bildstein - Programme Director; Tel: +61 2 2992 1023; E-mail: teresa.bildstein@iqpc.com.au or lidrus@mining-media.com ; Web: www.ausasia-mintech.com
SEPTEMBER 16–18, 2014: China International Mining Expo 2014 at the New China International Exhibition Center, Beijing Contact: Web: www.bjminexpo.com/
SEPTEMBER 23–25, 2014: IMEX 2014, Las Vegas Convention Center, Las Vegas, Nevada, USA. Contact: Tim Fearney, show director. Tel: +1 678-822-9804; E-mail: tfearney@mining-media.com; Web: www.imex2014.com
SEPTEMBER 28–OCTOBER 1, 2014: Solution Mining Research Institute Fall Technical Conference with optional technical class on "Saltcavern- induced Subsidence & Sinkholes," Groningen, The Netherlands. Contact: John Voigt; Tel: 1 570 585 8092; E-mail: smri@solutionmining.org; Web: www.solutionmining.org
OCTOBER 22 - 24, 2014: SUMATRA MINER Innovations in Coal, Mining, Energy, Oil & Gas Conference & Exhibition, Palembang, South Sumatra, Indonesia. Contact: Dimas Abdillah - Event Director; Tel: +62 85711225699; E-mail: dabdillah@mining-media.com or lidrus@mining-media.com; Web: www.sumatra-miner.com
| | |
| --- | --- |
| WHO'S MOVING WHERE | |

Glencore Xstrata plc appointed Tony Hayward as chairman. He was appointed to the board in April 2011. He served as the senior independent director until May 2013 when he was appointed interim chairman. He is the former CEO of BP.

Göran Kördel has been appointed CIO for the Boliden Group. Most recently, He has been running his own consultancy firm, Nordwise Management.
Mechel OAO appointed Andrey Slivchenko as the CFO, replacing Stanislav Ploschenko. Prior to his appointment, he worked as executive director and then CEO of OJSC Pharmacy Chain 36.6.

Pan American Silver Corp. announced that its chairman and founder, Ross Beaty, was awarded the Vale Medal for Meritorious Contributions to Mining at the annual gala awards dinner of the Canadian Institute of Mining, Metallurgy and Petroleum (CIM) held in conjunction with the CIM's annual convention. The Vale Medal is awarded annually as a mark of distinction and recognition to a person who has made a meritorious and practical contribution of outstanding importance to the mining and metallurgical industry of Canada.

Ivanhoe Mines appointed Mark Farren as executive vice president of operations.

Santa Fe Gold Corp. appointed Frank G. Mueller as interim CFO and corporate secretary. Mueller is replacing Michael Martinez, and the current corporate secretary, Ryan Carson. Prior to joining Santa Fe in 2010 as assistant comptroller, Mueller served for six years as the senior business manager for two divisions of Cornell Company.

Primero Mining Corp. appointed Renaud Adams president and COO. He has 20 years of experience in the mining industry and since November 2011, has served as COO.

Metso announced Terry J. Wilkinshas been promoted to senior vice president, Canada and the U.S. He began his career with Metso 39 years ago and has held several leadership positions, most recently as vice president and global key accounts manager.
About - providing an abreviated version of the current print edition of E&MJ, WOMP is distributed throughout the world to decision makers in the global mining industry, the last week of every month.

Subscribe to E&MJ - To receive your own copy of the print edition of E&MJ, click here , and complete your details. E&MJ is available free of charge to qualified readers.

Contact - if you have views, opinons or comments or editoral that you would like to submit, we would be delighted to hear from you - click here

Top