| | |
| --- | --- |
| | To receive your own edition of the print version of E&MJ - Go Here |




The Sun Shines in Santiago



Once again Santiago, Chile, hosted the Expomin trade show during April. Certainly the largest event of its kind in Latin America, it has steadily grown and improved along with the mining business in Latin America. To visit a culture that embraces mining and treats miners like heroes is refreshing. Chileans are remarkable people and this year the air in Santiago was clear, the sun was shining and attitudes were similarly upbeat.What a difference two years can make.

In January 2010, Chileans elected President Sebastián Piñera to office and shortly afterward (March 2010) an earthquake struck the region. A tsunami took the lives of many in the fishing villages near Concepcion. In Santiago, the infrastructure suffered extensive damage. The overpasses on the highways had collapsed and getting to and from anywhere required a few short-cuts and a little patience.

This year, my short-cut was paved and the street vendors had been replaced by a Starbucks......... read more



Steve Fiscor, Editor in Chief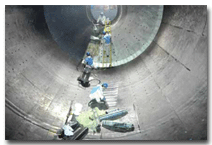 New Management at Ivanhoe Mines
Rio Tinto and Ivanhoe Mines announced on April 18, 2012, that Rio Tinto would name a new top-management team nominated directors. The changes reflect Rio Tinto's 51% ownership position in Ivanhoe, which it obtained in late January 2012. The two companies also signed an agreement under which Rio Tinto will support and provide certain elements of a comprehensive funding package for Ivanhoe that will underpin the development of the company's Oyu Tolgoi coppergold project in Mongolia. Ivanhoe-founder Robert Friedland resigned as company CEO and as a member of its board of directors........ read more
Galaxy Bids for Lithium One


Galaxy Resources announced on March 30, 2012, a planned, friendly acquisition of Canada-based Lithium One for about C$112 million in Galaxy shares. Galaxy is headquartered in West Perth, Western Australia, and wholly owns the Mt. Cattlin project near Ravensthorpe, Western Australia, where it mines lithium pegmatite ore and processes it on site to produce a spodumene concentrate and tantalum byproduct. The concentrate is shipped to Galaxy's lithium carbonate plant in China's Jiangsu province....... read more

Top
AuRico Sells Three Mines, Readies One for Startup


AuRico Gold announced on March 27, 2012, an agreement to sell its Stawell and Fosterville gold mines in Victoria, Australia, to Crocodile Gold for total consideration of up to C$105 million in cash and Crocodile shares and followed up with an announcement April 15, 2012, of an agreement to sell its El Cubo silver-gold mine and Guadalupe y Calvo silver-gold development project in Mexico to Endeavour Silver for up to $250 million in cash and Endeavour shares. In a third announcement, dated April 5, 2012, AuRico reported that commissioning of its Young-Davidson gold project..... read more

Top

Rio Tinto Reviewing Options for its Diamond Business


Rio Tinto reported in late March 2012 that it had begun a strategic review of its diamond business that will include exploring a range of options for potential divestment of its diamond interests. Rio Tinto is one of the world's major diamond producers through its 100% ownership of the Argyle mine in Australia, 60% interest in the Diavik mine in Canada, and 78% interest in the Murowa mine in Zimbabwe. These three mines combine to produce a full range of diamonds for all market segments. Rio Tinto also has a 100% interest in the Bunder advanced diamond project in Madhya Pradesh, India..... read more
| | |
| --- | --- |
| AROUND THE WORLD - USA & CANADA | |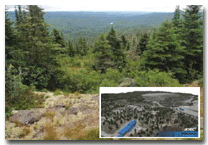 Mitsubishi Buys into Stillwater's Marathon Project


Stillwater Mining announced in late March 2012 an agreement with Mitsubishi Corp. whereby Mitsubishi will acquire a 25% interest in Stillwater's Marathon platinum group metals (PGM) and copper project in northwest Ontario for approximately $81.25 million. Mitsubishi also will meet the venture's first cash call of $13.6 million, for a combined total cash payment of $94.6 million. Mitsubishi will be responsible for funding its 25% share of operating, capital and exploration expenditures on the Marathon properties and has agreed to cooperate and support efforts to secure project financing. Under a related...... read more
HudBay Advancing Reed Mine Project in Manitoba


VMS Ventures reported in early April 2012 that HudBay Minerals and Stantec Consulting have completed a positive NI 43-101 compliant prefeasibility study for the underground Reed joint-venture copper mine in Manitoba. The project is owned 70% by HudBay and 30% by VMS and is based on a high-grade copper deposit located 120 km east of Flin Flon, Manitoba. The project received HudBay board approval to proceed to full construction in December 2011, and first production is expected by late 2013. Mine life is currently projected at five years.... read more

Top

Energy Fuels Acquiring Denison's U.S. Assets


Energy Fuels and Denison Mines announced in mid-April 2012 an agreement whereby Energy Fuels will acquire all of Denison's mining assets and operations in the United States in exchange for Energy Fuels shares valued at about C$106 million. The key asset in the transaction is Denison's White Mesa uranium and vanadium mill near Blanding, Utah. Denison also operates the Beaver, Pandora and Daneros mines on the Colorado Plateau and the Arizona 1 mine on the Arizona strip and has a variety of U.S. development properties. The White Mesa Mill is the only conventional uranium mill currently operating in the United States. It is fully.... read more

| | |
| --- | --- |
| AROUND THE WORLD - Latin America | |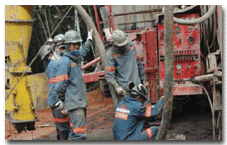 Centaurus Targets 2013 Startup for Jambreiro Iron Ore Project


Centaurus Metals, a junior Australian company, has filed the environmental impact assessment (EIA) for its Jambreiro iron ore project with the Minas Gerais state environmental authority in southeast Brazil. The company is targeting approval of the EIA and receipt of a preliminary license for the project during October 2012, in line with its development timetable of producing first iron ore at Jambreiro by the end of 2013. The EIA is for an operation that can deliver up to 3 million mt/y of high-grade iron ore product…… read more
Changes Suggested to Minas Conga Water Storage Plan


On April 17, 2012, the Peruvian government received an independent, 248-page report from contracted consultants analyzing the hydrologic aspects of Minera Yanacocha's Minas Conga gold mine project in Cajamarca province, Peru. Minera Yanacocha is owned 51.35% by Newmont, 43.65% by Buenaventura, and 5% by the World Bank's International Finance Corp. The project, which has estimated capital costs of about $4.8 billion, has been shut down since November 2011 due to protests directed primarily at its water storage plans, which…. read more

| | |
| --- | --- |
| AROUND THE WORLD - Australasia | |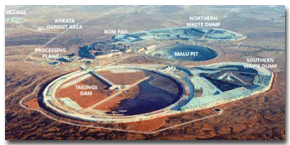 OZ Starts Underground Production at Prominent Hill


OZ Minerals fired the first production holes in the first stope of the Ankata underground mine at its Prominent Hill operations in South Australia on March 29, 2012. Development of the underground mine at Prominent Hill began in November 2010 to access the higher-grade Ankata deposit. The access decline reached the Ankata orebody in August 2011, and the first development ore was hauled to surface in September 2011. The underground Ankata operation will ramp-up over 2012 and is anticipated to reach its full 1.2 million-mt/y mining rate in the third quarter. The mine is expected to contribute 800,000 to 1 million mt of ore in the 2012 ramp-up year. The average…. read more



Consortium Takes 30% Interest in Roy Hill Iron Project


Hancock Prospecting and a consortium comprising POSCO, Marubeni Corp., and STX Corp. jointly announced on March 30, 2012, agreements for the consortium to acquire a 30% equity interest in Roy Hill Holdings (RHH), the holding company of the Roy Hill iron ore project in Western Australia. The transaction is valued at about A$3.5 billion. Marubeni will take 12.5% of the project for A$1.5 billion, POSCO will take 15% for A$1.7 billion, and STX will take 2.5% for A$300 million. The consortium has also secured its proportionate share of project production, representing a combined 16.5 million mt/y of iron ore at full production …. read more

Top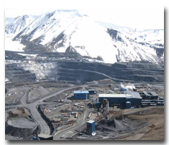 Ice Movement Limiting Kumtor Production
Centerra Gold announced in late March 2012 that increased ice movement in the southeast section of its Kumtor open-pit mine in the Kyrgyz Republic will delay scheduled access to the high-grade SB zone of the pit. Preliminary engineering analysis indicates Kumtor gold production during 2012 will fall to between 390,000 to 410,000 oz of gold, rather than the 575,000 to 625,000 oz previously forecast, the company said. Production at Kumtor is dependent on successfully maintaining the mining rates of the waste and ice in the southeast section of the pit to gain access to the higher-grade ore in the SB zone…. read more


China Establishes Rare Earths Association
China's rare earth industry established an industry association on April 8 with the aim of spurring healthy development in the sector, Xinhau News Agency reported. The association has 155 members, including Aluminum Corporation of China and China Minmetals, and was formed to promote sustainable and sound development in the sector, Su Bo, vice minister of Industry and Information Technology said. Gan Yong, now an academician at the Chinese Academy of Engineering and also president of the Chinese Society of Rare Earths, will be the president of the association. He said  the association will work to form…. read more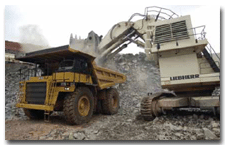 Mali Mines Report 'Business as Usual' Following Coup


A negotiated settlement following a March 22, 2012, military coup in Mali installed an interim president and an interim prime as heads of the nation's government in April. The settlement grew out of negotiations between the coup leaders and representatives of countries within the Economic Community of West African States (ECOWAS). However, the route back to stable civilian rule in Mali remained uncertain. Rebels seized control of the northern half of the country as political events unfolded in the capital, Bamako, and a near-term agreement to end the rebellion seemed unlikely. Mali's gold mines, which are located in the south and west of the country…. read more

Kibali Gold Mine Starts to Take Shape
Randgold Resources reported in mid-April 2012 that construction at the Kibali gold project in northeastern Democratic Republic of Congo is well under way, as its developers continue to target first production by the end of 2013. The plus-10-million- oz gold deposit is owned by Randgold (45%), AngloGold Ashanti (45%), and the Congolese parastatal, Sokimo (10%). The current life-of-mine plan envisages average production of approximately 600,000 oz/y of gold for the first 12 years, at an average grade of 4.1 g/mt.…… read more

Top
| | |
| --- | --- |
| THIS MONTH IN COAL | |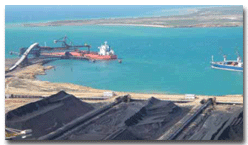 Colombian Miners to Make Major Port Investment


Several major Colombain coal operators have reported progress on expanding port facilities, which is essential to meet their goals of growing production to 120 million metric tons per year (mt/y) in two years, according to La Republica. This year, Drummond, Cerrejón and Prodeco will invest more than $1.3 billion in construction projects and material handling upgrades. According to Alfonso Saade, executive director of Fenalcarbon, by 2030 the mines located in regions such as Cesar and La Guajira plan to produce as much as 200 million mt/y. Saade believes the existing investment allocated to ports and …. read more

TransAlta Abandons Canada's Largest Carbon-Capture Project


TransAlta Corp., Canada's largest publicly traded electricity generator, announced that it and several partners had decided to abandon the nation's largest carbon capture and sequestration project. Project Pioneer was a joint effort by TransAlta, Capital Power, Enbridge Inc, Canada's largest oil pipeline company and the federal and provincial governments to demonstrate the commercial- scale viability of CCS technology. The first step and an essential part of the project was to prove the technical and economic feasibility of CCS through a frontend engineering and design (FEED) study before making any major capital …. read more

CONSOL Energy Restarts Idled Longwalls in U.S.
CONSOL Energy announced it will re-start the longwall at its Blacksville mine on May 1. "The company has largely concluded negotiations with thermal coal customers concerning deferred shipments, enabling us to resume our thermal guidance for the second quarter and beyond," said Brett Harvey, chairman and CEO, CONSOL Energy. "A similar situation exists in the coking coal markets, where overseas steelmakers have been taking advantage of a lull in the strong longer term market to pressure coal producers into accepting prices lower than the…. read more
| | |
| --- | --- |
| FEATURE - Surface Mining | |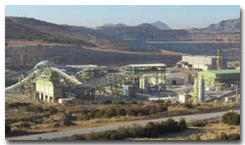 Eldorado Builds on Turkish Success
Turkey's top gold producer is intent upon doubling ore production to reach an estimated 475,000 ounces per year by 2014

By Simon Walker, European Editor

Headquartered in Vancouver, British Columbia, Eldorado Gold Corp. is one of the new generation of mid-tier gold producers. Focusing on low-cost production, the company currently has mining, development and exploration operations in Brazil, China, Greece and Turkey. Since Eldorado was incorporated in 1992, it has grown both organically and through a series of mergers and acquisitions, the most recent of which, involving a C$2.5-billion bid for European Goldfields Ltd., was completed in late February. While its acquisition trail provided Eldorado with an entry into countries such as China (with its 2005 takeover of Afcan Mining Corp.), the company has also been developing its own projects from discovery to production, with none more prominent than its Kisladag mine in west-central Turkey. Today, this is the largest gold producer in the country, with Eldorado having recently completed studies on a major expansion that would result in its output increasing from the 284,648 oz produced  in 2011 to 475,000 oz by 2014……. read more

| | |
| --- | --- |
| FEATURE - Mine Power | |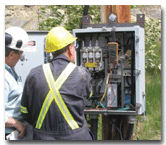 Minimizing Arc-flash Danger in Mining Operations


Capable of producing tremendous heat, explosive impact and molten shrapnel, arc-flash incidents are the leading cause of nonfatal electrical injuries. They may not be totally preventable, but there are ways to protect workers and equipment against their damaging forces.

By Tyler Klassen, P.E.

Unfortunately, not enough attention has been paid to arc-flash hazards in mining, and even the regulatory agencies have not yet fully responded to the danger. This article discusses what an arc flash is, what causes it, and some of the measures that can be taken to reduce the dangers of arc flash in aboveground and underground mining operations. An arc flash can occur when an energized phase conductor is exposed to another phase or ground conductor, with enough voltage differential to overcome the resistance of the air gap between the conductors. An arc flash also can occur if the resistance of the air gap is lowered, such as when contaminated by dust or moisture. When this happens, the air in the gap becomes plasma consisting of ionized air.... read more

Top

For more companies with products in the Electric Circuit Breakers market -
Go Here
| | |
| --- | --- |
| FEATURE - Dragline Mining | |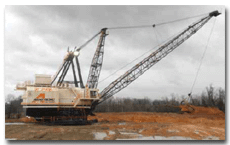 Armstrong Retrofits AC Technology for Dragline Mining


A Western Kentucky coal operator is the first to embrace a step change in electrical motors and drives, and quickly demonstrates the benefits

By Steve Fiscor, Editor-in-Chief

Armstrong Coal purchased an older dragline from a mining company in Colorado to refurbish for its new Lewis Creek mine in Western Kentucky. The Bucyrus Erie 770 was in sad shape. The electrical technology onboard was 50 years old and it needed to be fully restored. That's no problem for Armstrong Coal. The company recently refurbished and assembled three other draglines for surrounding mines in the region. This time, however, they were going to take a measured gamble on new technology: AC drives and motors. Not far away, in Evansville, Indiana, the engineers at Flanders were already drawing up plans for the first AC retrofit for a dragline application. For many years, the company has been working with mines servicing and rebuilding DC systems on…... read more


For more companies with products in the Dragline market -
Go Here
| | |
| --- | --- |
| FEATURE - Crushers | |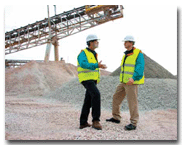 Beating Crusher Wear Challenges


Developments in the metallurgy of crusher wear parts are helping operators reduce the impact of wear on their operations

By Simon Walker, European Editor

From loading run-of-mine ore to handling concentrates for storage or shipment, managing wear is a constant battle. Mines that work soft, non-abrasive ores are few and far between, so for the vast majority of operations, keeping wear under control is a significant cost item in the production budget. Get it wrong, and the financial implications can be severe: hence the incentive to clad high-wear components with materials that can both withstand continuous abrasion and protect machines and materials-handling equipment made from standard steels. And, while excavator buckets and truck beds bear the initial brunt of runof- mine ore, crushers run a close second in terms of the tonnage..... read more

Top


For more companies with products in the Crushers market -
Go Here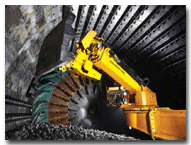 Metso Introduces a New Concept in Mill Liners


Metso Mining and Construction's new Megaliner shell liner has been designed to reduce downtime for large grinding mills to a minimum, employing an innovative design that allows faster replacement. According to the company, it also improves worker safety during maintenance, as the liners are bolted into position from the outside of the mill and workers are not required to stand within the 'drop-zone' area of the liners. Mill availability is improved through faster liner replacement. Megaliner, said Metso, uses larger than average liners yet these can still be placed with the same 6- to 8-axis …. read more

High-power Separator Rolls Provide a Purer Product


Increasingly stringent product specifications require more efficient separation methods, and Eriez claims its Rare Earth (RE) Roll Separators provide peak separation efficiency to ensure exceptional product purity. "Our new and stronger permanent magnetic separators provide a more efficient alternative for handling a wide variety of materials that do not respond well to traditional methods of separation," said Dave Heubel, director of North American sales. "Our RE Roll Separators bring together extraordinary magnetic strength and superior product design, enabling this equipment to meet even the toughest customer…… read more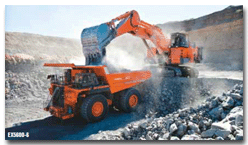 New Hitachi Hydraulic Excavators for Mining


Hitachi recently introduced new versions for two of its mining-class hydraulic excavators— the EX5600-6 and the EX2600- 6. Both -6 models feature bucket capacity increases compared with the -5 versions, and also offer claimed productivity improvements ranging from 17% in the backhoe version of the EX5600-6 to 12% for the shovel version; and from 13% in the EX2600-6's backhoe configuration to 4% for the shovel version. Hitachi said it has shortened the reach of the EX5600-6 backhoe front attachment and boosted engine output, resulting in higher…. read more

Top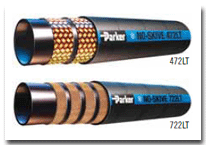 Hoses for Extremely Cold Environments


Two new hose models from Parker Hannifin are engineered to work in temperatures as low as -70°F (-57°C)—the industry's lowest temperature rating— while maintaining high performance. Specifically designed, tested and fieldproven for high-impulse, heavy-duty applications, Parker's 472LT and 722LT hoses are claimed to be ideal for mining, drilling and construction equipment used commonly throughout northern Canada and the Arctic Circle. The No-Skive, two-wire braided 472LT hose is rated for high-pressure applications .…… read more
Level Scanner Copes with Challenging Silo Conditions


BinMaster Level Controls' 3DLevel- Scanner HE is designed for use in storage silos containing challenging materials such as clinker, alumina and fly ash. This new version of the 3DLevelScanner has an operating temperature range of up to 250°F (120°C) and, according to BinMaster, is ideal for use where there are multiple challenges such as dust or high humidity and very large silos where the material surface in the bin may be…. read more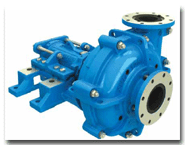 Award-winning Slurry Pump


ITT Goulds Pumps announced its XHD extra heavy-duty lined slurry pump was recently chosen from among eight finalists as the "most innovative pump, pumping system or other pump related product introduced onto the market within the last 12 months" by the British Pump Manufacturers' Association. Introduced in late 2011, the XHD is designed to allow mines and related operations to move heavy slurries with improved reliability at lower operating cost, according to ITT Goulds, and its short bearing housing is easily adaptable to nearly any existing…. read more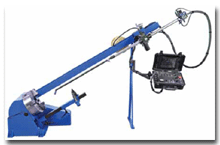 System Offers Enhanced Wear-cladding Capabilities


Climax Portable Machining and Welding Systems says its AutoClad machine is an innovative system for cladding the inside diameter of nozzles, tubes and other circumferential components for protection against corrosion from caustic chemicals, or erosion from slurries. Usually manufactured from mild steel, these components can be clad with a protective material such as stainless steel or a nickel alloy to provide corrosion resistance. Although most welding processes leave voids where corrosion can damage the base metal, AutoClad provides void-free welds by combining GMAW welding with .…. read more

Top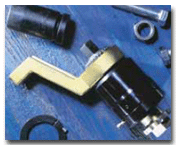 Hand-held Torque Multiplier Eases Tough Tightening Jobs


According to torque-tool specialist Mountz, its HG hand torque multiplier is an ideal tool for extreme applications of torque to loosen or tighten bolts or nuts, in environments where air power or electricity aren't easily accessible. The compact, versatile torque multiplier applies precise amounts of torque or power in nearly any heavy-duty fastening situation, eliminating requirements for multiple operators and enhancing safety. Forged parts ensure the HG's gears can withstand the highest loads. A shear pin at the input….read more
JUNE 5–8, 2012: UGOL Rossii & Mining 2012, Novokuznetsk, Russia. Contact: Messe Düsseldorf GmbH; Tel: 49 (0)211 4560-01; E-mail: infoservice@messe-duesseldorf.de; Web: www.ugol-rossii.com
June 12-14, 2012. Eurominexpo, Skellefteå, Sweden. Contact: Annsofie Greander; Tel: +46 (60) 146581; E-mail: annsofie.greander@eurominexpo.com; Web: www.eurominexpo.com
JUNE 17–20, 2012: 14th U.S./North American Mine Ventilation Symposium, Salt Lake City, USA Contact: Department of Mining Engineering, Dr. Felipe Calizaya; Tel: 801-581-5422; Fax: 801-585-5410; E-mail: felipe.calizaya@utah.edu; Web: http://web.utah.edu/14mineventsymposium/index.html
JULY 16–20, 2012: Economic & Evaluation Investment Decision Methods, 5-day course, Golden, Colorado, USA Contact: Colorado School of Mines; Web: www.csmspace.com
JULY 24–26, 2012: Queensland Mining & Engineering Exhibition, Mackay, Australia. Contact: Warren Queenan, Sales Manager, Reed Mining Events; Tel: 61 2 9422 2563; E-mail: warren.queenan@reedexhibitions.com.au; Web: www.queenslandminingexpo.com.au
AUGUST 28–30, 2012: Mining & Energy NSW 2012 Exhibition, Newcastle, New South Wales, Australia Contact: Warren Queenan, Sales Manager, Reed Mining Events; Tel: 61 2 9422 2563; E-mail: warren.queenan@reedexhibitions.com.au; Web: www.miningandengineeringnsw.com.au
SEPTEMBER 10–14, 2012: Electra Mining Expo, Johannesburg, South Africa Contact: Specialized Exhibitions (Pty) Ltd.; Tel: 27 (0) 11 835 1565; Fax: 27 (0) 11 496 1363; Web: www.electramining.co.za
SEPTEMBER 24–26, 2012: MINExpo, Las Vegas, Nevada, USA. Contact: Hall-Erickson Inc.; Tel: 866-717-6463; E-mail: minexpo@heiexpo.com; Web: www.minexpo.com
For a full calendar of mining industry conferences and events - click here
| | |
| --- | --- |
| WHO'S MOVING WHERE | |

BHP Billiton announced Iron Ore President Ian Ashby is leaving BHP Billiton July 2012, after more than 25 years with the company. Ashby will be succeeded by Jimmy Wilson, currently BHP Billiton Energy coal president. To allow a smooth transition, Wilson will join the iron ore team immediately. Energy Coal CFO, Andre Liebenberg, will assume the role of acting president, energy coal.

Avanti Mining Inc. has appointed Mark G. Premo COO of the company and CEO of its wholly-owned subsidiary, Avanti Kitsault Mine Ltd.

Witwatersrand Consolidated Gold Resources has appointed Bernard Wessels COO.

Strata Minerals Inc. has appointed Peter Kozicz president and CEO, and Hugh Agro chairman of the board of directors.

Linear Metals Corp. has appointed Jim Megann president and CEO. He replaces Brian MacEachen who will remain on the board of directors.

For the first time in 130 years, FLSmidth, a Denmark based, market-leading supplier of equipment and services to the global minerals and cement industries, has promoted a non-Dane to its executive leadership team. Peter J. Flanagan has been selected to serve as a member of Group Executive Management, and as executive vice president of FLSmidth's newly formed non-ferrous division.
Gemcom Software International Inc. has appointed Dave Osborn managing director for the company's Africa business unit.

Eriez announced the promotion of Jaisen Kohmuench to deputy managing director, Eriez Flotation Division—USA.
About - providing an abreviated version of the current print edition of E&MJ, WOMP is distributed throughout the world to decision makers in the global mining industry, the last week of every month.

Subscribe to E&MJ - To receive your own copy of the print edition of E&MJ, click here , and complete your details. E&MJ is available free of charge to qualified readers.

Contact - if you have views, opinons or comments or editoral that you would like to submit, we would be delighted to hear from you - click here

Top