From the Editor - The Sun Shines in Santiago
---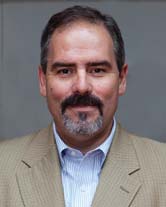 Once again Santiago, Chile, hosted the Expomin trade show during April. Certainly the largest event of its kind in Latin America, it has steadily grown and improved along with the mining business in Latin America. To visit a culture that embraces mining and treats miners like heroes is refreshing. Chileans are remarkable people and this year the air in Santiago was clear, the sun was shining and attitudes were similarly upbeat.

What a difference two years can make. In January 2010, Chileans elected President Sebastián Piñera to office and shortly afterward (March 2010) an earthquake struck the region. A tsunami took the lives of many in the fishing villages near Concepcion. In Santiago, the infrastructure suffered extensive damage. The overpasses on the highways had collapsed and getting to and from anywhere required a few short-cuts and a little patience. This year, my short-cut was paved and the street vendors had been replaced by a Starbucks.

Santiago is home to the world's largest copper producer, Corporacion Nacional del Cobre (Codelco), the Chilean national copper company. Last year, Codelco produced 1.8 million metric tons (mt) of copper and the company has set its sights on growing the business to more than 2 million mt by 2015 and 2.3 million mt by 2021. Attaining this goal will not be easy, considering the headwinds that Chile now faces, including declining ore grades, the need for water and insufficient power.

The other wild card for the Chilean economy is China, Codelco's largest customer. Diego Hernandez, CEO, Codelco, outlined the situation well in his presentation, "Challenges and Opportunities for China in the Mining Market of Latin America." He explained how world refined copper consumption had grown from 15 million mt in 2000 to nearly 20 million mt in 2011. During the same time period, China's share of world consumption grew from 2 million mt (13%) in 2000 to 7.5 million (39%) today. As part of a larger effort to integrate vertically, China has been investing extensively in mining operations abroad. Of the $22 billion China will invest in copper, 40% is destined for Latin America.

Shortly after Expomin ended, students began to protest in Santiago. They were demanding free university education and calling for Chile to use proceeds from the copper industry to fund it. Even though Chile has benefited enormously from a free market economy, leftist ideals still pervade with people seeking to redistribute the wealth. Today, Chile has 1.2 million students and 20 years ago only 200,000 could afford to attend college. Unfortunately, many of the students choose a path that does not allow them to repay their student loans and now they are looking to the government to bail them out.

Bowing to the protesters, Piñera recently unveiled a reform proposal that includes raising taxes on companies and lowering taxes for individuals. Chile enacted a temporary corporate tax increase to 18.5% from 17% in the aftermath of the 2010 earthquake. Now Piñera is considering increasing it to 20% and making it permanent. If approved, it would raise up to $1 billion a year in extra funding for education.

For a long time now, Chile has been considered Latin America's economic success story, thanks in part to the fiscal discipline. The tax reform will likely have little impact on foreign investments, especially considering more outrageous policies among the countries to the north. Welcome to the developed world. Similar to the U.S. and Australia, successful Chilean mining companies will now be penalized by populists trying to cover the tab of those who made poor decisions.


Steve Fiscor, Editor-in-Chief, E&MJ
---
As featured in Womp 2012 Vol 05 - www.womp-int.com