| | |
| --- | --- |
| | To receive your own edition of the print version of E&MJ - Go Here |

Higher Education and Mining Law


"The Current Status of Cyanide Regulations" is based on a presentation that Professor Jan Laitos from the University of Denver gave at E&MJ's Mineral Processing Conference. He has litigated several cases for mining companies, most notably an effort to overturn Montana's I-137, which prevented Canyon Resources from opening the Seven-Up Pete mine. Before introducing him, we discussed over dinner how mining law in the U.S. is being taught.
Today, in the U.S., there are more than 170 law schools that are training students in law and legal disciplines, many of whom will become lawyers. Among these law schools, readers might be surprised to learn that there are few tenured or fulltime tenure track professors who teach or who are dedicated to teaching mining law. Mining law today is taught primarily by "adjunct" or part-time professors, typically lawyers from firms who work in the field of mining law......... read more

Steve Fiscor, Editor in Chief

Glencore Approaches Xstrata
Xstrata confirmed during early February that it had been approached by and is in discussions with Glencore International plc regarding a possible merger of equals which may or may not lead to an offer being made by Glencore for Xstrata. Both companies are headquartered in Switzerland. Glencore launched a $10 billion IPO last year and is listed on the London and Hong Kong Stock Exchanges. The IPO provided Glencore the capital it needs to make an acquisition of this magnitude. The combined company would have a market capitalization of more than $100 billion........ read more
Alcoa to Cut Smelting Capacity by 531,000 mt


Alcoa has announced plans to close or curtail 531,000 metric tons (mt), or 12%, of its worldwide smelting capacity to improve its production-cost position. Closure of the company's smelter in Alcoa, Tennessee, USA, and two lines at its Rockdale, Texas, USA, smelter, account for 291,000 mt of the capacity reduction. Curtailments at its smelters in Portovesme, Italy, and La Coruña and Avilés, Spain, account for another 240,000 mt.
At Portovesme, Alcoa will begin a consultation process to permanently close the facility. The La Coruña and Avilés curtailments are planned to be partial and temporary....... read more

Top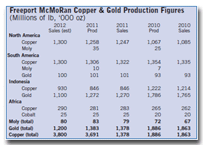 Freeport Plans to Sell More Copper in 2012


Despite fourth quarter 2011 disruptions, Freeport McMoRan Copper & Gold (FCX) believes it is sitting in a great position. "We are continuing to advance our growth projects which are expected to result in meaningful increases to copper and molybdenum production in future periods. Our exploration programs continue to identify opportunities to grow our reserve base. We ended the year with significantly more cash than debt and have a positive outlook for the future prospects of our business," said Richard C. Adkerson, president and CEO. Consolidated sales for 2011 totaled 3.7 billion..... read more

Top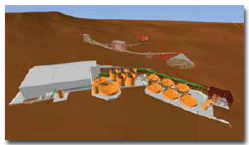 Goldcorp Advancing El Morro and Cerro Negro Projects


Goldcorp recently provided project updates for its El Morro gold-copper project in northern Chile and its Cerro Negro gold project in Santa Cruz province, Argentina. The company also announced it has budgeted $2.6 billion for capital expenditures in 2012, of which approximately 60% is allocated to projects and 40% to operations. In addition to spending of $185 million at El Morro and $500 million at Cerro Negro during 2012, major project capital expenditures will include approximately $400 million at Éléonore in Canada and $350 million at Pueblo..... read more
| | |
| --- | --- |
| AROUND THE WORLD - USA & CANADA | |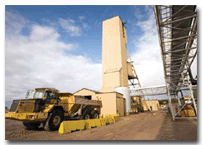 Second Shaft Breaks Through at Cigar Lake


Cameco reported in early January 2012 that the second shaft at the Cigar Lake uranium mining project in northern Saskatchewan had broken through to the main mine workings. The second shaft will provide for increased ventilation of the underground workings as well as an additional means of entering and exiting the mine. Cameco President and CEO Tim Gitzel said, "We expect to resume full mine development and construction activities in 2012 and remain on track to start ore mining by mid-2013." During 2011, Cameco...... read more
MSHA Orders Temporary Closure of Lucky Friday


Hecla Mining reported on January 11 that the U.S. Mine Safety and Health Administration had ordered the Silver Shaft at Hecla's Lucky Friday mine in the Coeur d'Alene district of northern Idaho closed for removal of built-up material in the shaft. The order grew out of an investigation that followed a December14, 2011, rock burst at the mine. Hecla anticipates that compliance with the order will take through yearend 2012 and has reduced its estimated 2012 company-wide silver production from 9.5 million oz to 7 million oz.... read more

Top
North American Palladium to Shut Down Sleeping Giant, Starts up Vezza


North American Palladium announced in mid-January 2012 that it is discontinuing production at its Sleeping Giant gold mine, located 80 km north of Amos in the Abitibi region of Quebec. However, the Sleeping Giant mill will continue to operate to process ore trucked approximately 85 km from the company's new Vezza gold mine. The mill began processing a bulk sample of Vezza ore in January. Of the shutdown at Sleeping Giant, North American Palladium President and CEO William J. Biggar said, "We have been unable to achieve our.... read more

| | |
| --- | --- |
| AROUND THE WORLD - Latin America | |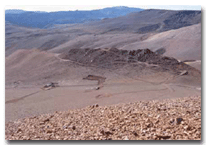 Caspiche Project Study Positive on Oxide-Sulphide Development


Exeter Resource Corp. has reported the results of a positive prefeasibility study (PFS) for combined development of the oxide and sulphide ores at its Caspiche gold-copper-silver project in northern Chile. The study follows an earlier, positive, stand-alone, oxides-only PFS that the company completed in June 2011 (E&MJ, July-August 2011, p. 16). The new study predicts an average annual production of 696,000 oz of gold, 244 million lb of copper, and 844,000 oz of silver over a 19-year mine life…… read more
Korean JV to Buy 20% of Cobre Panama Project


Inmet Mining announced that Korea Panama Mining Corp. (KPMC) has elected, under an option agreement, to acquire a 20% interest in the Cobre Panama development project in Panama, leaving Inmet with an 80% interest. KPMC is a joint venture between LSNikko Copper (LS-Nikko) and Korean Resources Corp. (Kores). The option agreement was announced October 28, 2009, and enables KPMC to acquire a 20% interest in the project for investment of approximately $155 million. The transaction was expected to close by the end of February 2012. After closing, KPMC…. read more

| | |
| --- | --- |
| AROUND THE WORLD - Australasia | |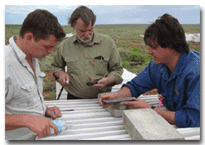 OZ Minerals Spending A$60 million at Carrapateena in 2012


In its report for the quarter ended December 31, 2012, OZ Minerals said it will spend A$60 million during 2012 at its Carrapateena iron oxide copper-gold project in central South Australia, including expenditures for exploration but excluding funding for an exploration shaft now under consideration. OZ Minerals purchased the Carrapateena project in 2011 from private investor Rudy Gomez (58%), Teck Australia (34%) and various minorities (8%). The purchase price was $250 million. Further payments will be made on start of commercial production…. read more



Sagittarius Encounters Tampakan Road Block


Sagittarius Mines confirmed in mid-January that it had received notification from the Department of Environment and Natural Resources (DENR) of the national government of the Philippines denying its application for an Environmental Compliance Certificate (ECC) for the $5.9-billion, openpit Tampakan mine project on Mindanao island, until issues with the use of open-pit mining methods have been resolved with the provincial government of South Cotabato. The project is situated on the boundaries of four provinces—South Cotabato, Sarangani …. read more

Top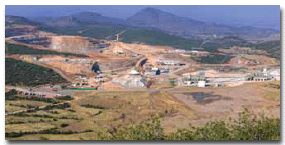 Eldorado Completes Concentrate Treatment Plant at Kisladag
Eldorado Gold has commissioned a concentrate treatment plant at its Kisladag operations at Usak, Turkey to process flotation concentrate from the company's Efemçukuru mine in Izmir province, Turkey. At year-end 2011, 9,100 mt of concentrate containing approximately 25,000 oz of gold had been delivered from Efemçukuru to Kisladag. The new plant produced doré from this feed during the first week of January 2012. During 2012, the stockpiled…. read more


Polyus Gold Starts Operations at Verninskoye
Polyus Gold International announced at year-end 2011 it had successfully commissioned its Verninskoye open-pit mining and processing facility in the Irkutsk region of southeastern Siberia, Russia. After ramp-up during 2012, the current operation is expected to produce 260,000 oz/y of gold based on processing of 2.2 million mt/y of ore grading 2.7 g/mt gold. An expansion to 3.6 million mt/y of plant throughput is currently under consideration…. read more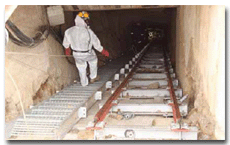 Separation Plant Planned for South African Rare Earths Project


Great Western Minerals Group has signed a joint venture agreement with Ganzhou Qiandong Rare Earth Group Ltd. (GQD) of China for the construction of a rare earth separation plant in Western Cape province, South Africa. GQD has more than 20 years of operating experience processing rare earth oxides and metals in China. The separation plant will be constructed in close proximity to Great Western's Steenkampskraal operation, located approximately 350 km north of…. read more

Study Supports Redevelopment at Obotan
PMI Gold Corp. has reported the results of a positive, NI 43-101 compliant prefeasibility study (PFS) for its 100%-owned Obotan gold project in southwest Ghana. The project was previously operated by Resolute Mining and closed in 2002 after producing a total of 730,000 oz of gold at an average grade of 2.2 g/mt when the gold price averaged approximately $350/oz. The current Obotan PFS was completed by GR Engineering Services. The study anticipates construction of a 3 million- mt/y hardrock carbon-in-leach (CIL) plant, with capacity of up to 3.84 million mt/y for soft oxides…… read more

Top
| | |
| --- | --- |
| THIS MONTH IN COAL | |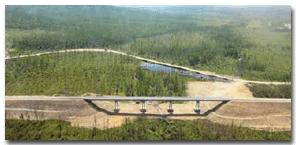 Mechel Completes Elga Railway


Mechel OAO has finished laying tracks from the Ulak station to the massive Elga coking coal deposit which is being developed by Mechel Mining's Yakutugol subsidiary. The last section of track of the 321-km railway link was laid in December 2011. The 40-billion-ruble ($1.25 billion) construction project has opened traffic along the entire route from Baikal-Amur Mainline's Ulak station to the Elga deposit. "The railway's completion is one of the most complicated and important stages in implementing the unique project …. read more

Goonyella to Abbot Point Rail Project: On Track


Australia's BHP Billiton is studying the construction of its own dedicated rail line from the Goonyella mine to a proposed BHP Billiton coal export terminal at Abbot Point. This infrastructure will ultimately allow the export of up to 60 million metric tons (mt) of metallurgical coal annually. The continuing BHP Billiton study has identified a single proposed rail corridor in consultation with local landowners in the region."We have been working closely with local landowners, many of whom have lived on the same properties for …. read more

China First to Sue QR National
China First Pty Ltd. has launched an $8 billion lawsuit against QR National Ltd. and QR Ltd. for an alleged breach of confidentiality and misleading conduct over a proposed rail link between the Galilee Basin coal region and the Central Queensland coast. The company alleges QR National, which is more than 34% owned by the Queensland Government, breached a confidentiality agreement with China First Pty Ltd. "Our China First Project will create 6,000 jobs during construction and will generate an estimated $4.6 billion per annum in…. read more
| | |
| --- | --- |
| FEATURE - Gold Miners Round Up | |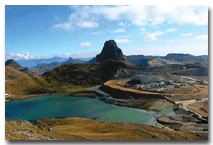 Gold Miners Invest in Operations as Profit Margins Grow
Major gold producers struggle to maintain production levels during a period of high prices

By Steve Fiscor, Editor-in-Chief

TFor the 10th consecutive year, gold prices have increased. Global economic uncertainty throughout much of 2011 allowed miners to continue to capitalize on a bull run that began in 2001. The mining industry's unhedged exposure to rising gold prices has improved profits margins and cash flow. Demand for bullion remains strong, especially from large emerging markets like China and India. Central banks and investors alike seek to diversify portfolios with gold.
The second half of 2011 was a wild ride for gold prices. A third quarter rally pushed the price of gold to a record of $1,921/oz. Gold ended 2011 at $1,563/oz, up 10% with an average price of $1,590/oz for the year. The possibility of an American default as politicians……. read more

| | |
| --- | --- |
| FEATURE - Cyanide Regulations | |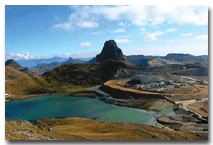 The Current Status of Cyanide Regulations


Memories of past disasters reinforce present-day fears

By Professor Jan G. Laitos

The use of low-cost cyanide heap leaching techniques to recover metal from ores has allowed miners to profitably extract gold deposits. The chemical compound has on occasion been mishandled, and in some locations releases have created environmental problems. However, worldwide, the mining industry has shown it can work with cyanide responsibly. In part this basically good record is due to an evolving regulatory landscape, and a realization by the mining industry that cyanide spills are to be avoided. Nonetheless, despite a voluntary policing effort by the industry, and the adoption of strict regulations by governments where the mines are located, certain environmental groups have attacked the use of cyanide. These groups often rally the support of local.... read more

Top
| | |
| --- | --- |
| FEATURE - Safety | |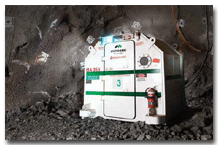 Keeping Mineworkers Safe


A look at some of today's technology that is designed to enhance safety and survivability underground.

By Simon Walker, European Editor

It is a salutary thought that mining often only comes into the public eye for one of two reasons: either a major environmental incident, or an accident involving the loss of life. Most of the time, fortunately for everyone involved, mines keep running safely, with experienced operators able to manage the risks involved so that the incidence of injury and death is minimized. In 2011, for instance, there were five fatalities in underground U.S. metal mines, according to data published by the Mine Safety and Health Administration (MSHA), each of which was an individual event—in other words, only one…... read more


For more companies with products in the Safety market -
Go Here
| | |
| --- | --- |
| FEATURE - Support Equipment | |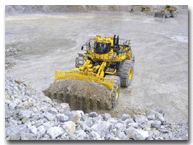 Tracks and Treads: Dozers and Loaders Dig into Production Support Roles


Mining requires massive machines, capable of continuous operation in tough conditions. The newest loader and dozer models offer performance levels designed to meet the challenge

By Russell A. Carter, Managing Editor

The capabilities of bulldozers and wheel loaders are, literally, yards apart. With one designed to push and the other designed to lift, they appear to have little in common. In the mining sector, however, these two types of machines are linked by some mutual characteristics: they both fall into the category of support equipment, lending their specialized design strengths to the goal of making life easier for primary production machines such as shovels and trucks; and in mining applications, they rely mostly on power and mass to move large volumes of material, thus posing..... read more

Top


For more companies with products in the Dozers market -
Go Here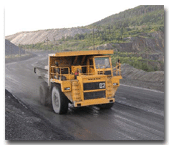 Mechel, BelAZ Agree on Long-term Truck Supply Arrangement


Russian mining and metals company Mechel OAO announced it recently signed a long-term partnership agreement with Belarusian truck builder BelAZ for delivery of mining trucks to Mechel's operations, along with spare parts provisioning. Mechel said the two parties agreed in principle to a 10-year partnership in August 2011, when a Mechel delegation visited Minsk, Belarus, to discuss ways to improve Mechel Group's ties with Belarusian enterprises. Mechel CEO and Chairman Igor Zyuzin and BelAZ General Director Pyotr Parkhomchik …. read more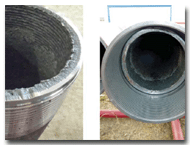 Pipe Cladding Projected to Save Operator $1M+


The NanoSteel Co., a supplier of coating technologies, recently highlighted an installation in which inside diameter (I.D.)-clad wear pipe in a uranium mine has been projected to last more than 17 years by mine engineers, saving the customer an estimated $1 million or more in replacement costs. According to NanoSteel, a uranium mine in northern Saskatchewan has been experiencing severe wear in a critical piping system which delivers concrete to underground mining operations. The current system utilizes API L80 steel pipe which requires replacement every 16 months because of continuous…… read more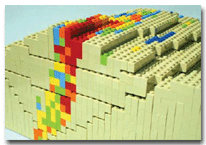 Brick by Brick: Block Modeling, Playground Style


If a recent event at software developer Mintec's Australian office is any indicator, Lego toys aren't just for kids any more. At least that's what the staff at the company's Perth branch is discovering since they took delivery of a replica block model made of Lego bricks. "As soon as we got it, one of the engineers in the office wanted to take it away and play with it," said Ian Whitehouse, branch manager of MineSight Applications Australia. "It can't help but attract attention."…. read more

Top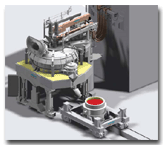 Iron Filings: Siemens/Outotec Partner on Pellet Plant, New DRI Furnace Offers Energy Savings


Russian steel producer Novolipetsk Steel (NLMK) has placed an order with a consortium comprising Siemens VAI Metals Technologies and Outotec for a new iron-ore pellet plant with an annual production capacity of 6 million mt/y of magnetite pellets.The plant, part of a major technical upgrade and expansion program, will be built at NLMK's Stoilensky (SG!") mine and plant complex in Stary Oskol, 600 km south of Moscow. Contract value for Siemens is approximately €125 million ($165 million). The plant, scheduled for commissioning in 2014, will employ .…… read more
Low-profile Face Drilling Rig is Built for Heavy Tramming


Atlas Copco's newest single-boom face drilling rig is designed for development and production drilling in low- to medium-height mines, including applications with extensive tramming. With a machine height of 5.9 ft (1.8 m), the Boomer M1 L is sized for room-and-pillar mines with back heights from 7.2 to 8.2 ft (2.2 to 2.5 m). The rig's carrier features heavy-duty axles and a reinforced articulation section as well as oversized wheels compared with similar rigs in the range. According to the company, components and systems from existing drill rigs such as the Boomer S1 L and the Boomer M2 D were incorporated into the design of the Boomer M1 L to respond to customer demand for a more robust single-boom face drilling rig for low height applications…. read more



Pipe-end Prep Tool Covers Medium to Large Outside Diameters


ESCO Tool has introduced a new clamping welding end-prep tool that compensates for out-of-round conditions and can perform complex end preps on highly alloyed pipe up to 36-in. (914-mm) O.D. The Terminator Millhog rigidly clamps to the I.D. and has a tracker to compensate for out-of-roundness. Capable of producing symmetrical end preps of any angle, including J preps, the tool can bevel, face, and bore simultaneously on all types of hard alloys including SuperDuplex and pulls a thick chip without cutting fluids. Available with a 5-hp (3.7-kW) pneumatic…. read more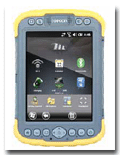 Handheld Data Collector Comes in 3 Models


Topcon Positioning Systems (TPS) announces a new, larger-screen data collector— the Topcon Tesla featuring the advantages of a tablet PC as well as a rugged handheld computer. The Tesla operates with Topcon's software suite, Pocket 3D, Layout, and soon-to-bereleased Magnet. All three Topcon Tesla units—Standard, Geo and Geo G3—come with WiFi and Bluetooth wireless technology. The Geo and the Geo 3G add a 3.2- MP camera and GPS capability; the Geo 3G also has a 3G GSM modem. The units .…. read more

Top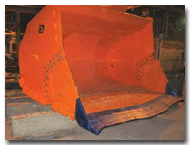 LHD Bucket Allows Faster Edge Wear System Changeouts


Keech Australia claims its new loader bucket design can dramatically reduce the time required to replace edge wear systems on underground mine loaders. Featuring a complete bolt-on section at the front of the bucket, the Keech KMB bucket is compatible with Keech's Wearpact or Armourblade edge systems. Wearpact is a hammerless GET (ground engaging tool) system, available in full spade and semi-spade configuration, while Armourblade is a welded edge system specifically for use in underground loader applications….read more
MARCH 4–7, 2012: PDAC, Toronto, Canada. Contact: Prospectors and Developers Association of Canada; Tel: 416-362-1969; Fax: 416-362-0101; E-mail: info@pdac.ca; Web: http://www.pdac.ca
APRIL 9–13, 2012: Expomin 2012, Santiago, Chile. Contact: Christa March; Tel: 201-251-2600 ext. 116; E-mail: christam@kallman.com; Web: http://www.kallman.com
APRIL 24–26, 2012: 3rd International Conference on Shaft Design and Construction 2012, London, UK Contact: Paul Harris, IOM Communications; Tel: 44 (0)20 7451 7302; E-mail: paul.harris@iom3.org; Web: www.iom3.org/events/dsm
MAY 3–9, 2012: The Canadian Institute of Mining, Metallurgy and Petroleum's 2012 Conference & Exhibition, Edmonton, Alberta, Canada Contact: CIM; Tel: 800-667-1246; Web: www.cim.org/edmonton2012
MAY 6–7, 2012: Mining Orissa, India. Contact: The Indian Mining & Engineering Journal, S.K.Mahanta; E-mail: i.me.journal@hotmail.com
JUNE 5–8, 2012: UGOL Rossii & Mining 2012, Novokuznetsk, Russia. Contact: Messe Düsseldorf GmbH; Tel: 49 (0)211 4560-01; E-mail: infoservice@messe-duesseldorf.de; Web: www.ugol-rossii.com
June 12-14, 2012. Eurominexpo, Skellefteå, Sweden. Contact: Annsofie Greander; Tel: +46 (60) 146581; E-mail: annsofie.greander@eurominexpo.com; Web: www.eurominexpo.com
SEPTEMBER 24–26, 2012: MINExpo, Las Vegas, Nevada, USA. Contact: Hall-Erickson Inc.; Tel: 866-717-6463; E-mail: minexpo@heiexpo.com; Web: www.minexpo.com
For a full calendar of mining industry conferences and events - click here
| | |
| --- | --- |
| WHO'S MOVING WHERE | |

Vista Gold Corp. announced Frederick H. Earnest, president and COO, has been appointed CEO. His appointment follows the retirement of Michael B. Richings as executive chairman and CEO. Richings will continue as a director and the chairman of the board of directors.

Coeur d'Alene Mines Corp. has appointed Randy Buffington senior vice president of operations and Stefany Bales director of corporate communications.

Volvo Penta has appointed Björn Ingemanson president. He succeeds Göran Gummeson, who is retiring next year.

Sinclair Knight Merz (SKM) has appointed Santo Rizzuto CEO. Phil Lory, formerly area manager, Asia Pacific, will now lead SKM's mining activities across the company's global operations.
3D Laser Mapping has appointed Jon Chicken managing director.

Martin Engineering has announced the retirement of Chief Technical Director Todd Swinderman.

Atlas Copco has appointed Jon Eklund product support sales representative, with focus on geotechnical drilling and exploration contracts.
BEUMER Maschinenfabrik GmbH & Co. KG has appointed Bruno Reckmann sales manager for the business divisions conveying and loading, palletizing and packaging. He succeeds Ulrich Hock, who is now responsible for these product lines across the globe as the sales director of the BEUMER Group GmbH & Co. KG.
About - providing an abreviated version of the current print edition of E&MJ, WOMP is distributed throughout the world to decision makers in the global mining industry, the last week of every month.

Subscribe to E&MJ - To receive your own copy of the print edition of E&MJ, click here , and complete your details. E&MJ is available free of charge to qualified readers.

Contact - if you have views, opinons or comments or editoral that you would like to submit, we would be delighted to hear from you - click here

Top