Mechel, BelAZ Agree on Long-term Truck Supply Arrangement
---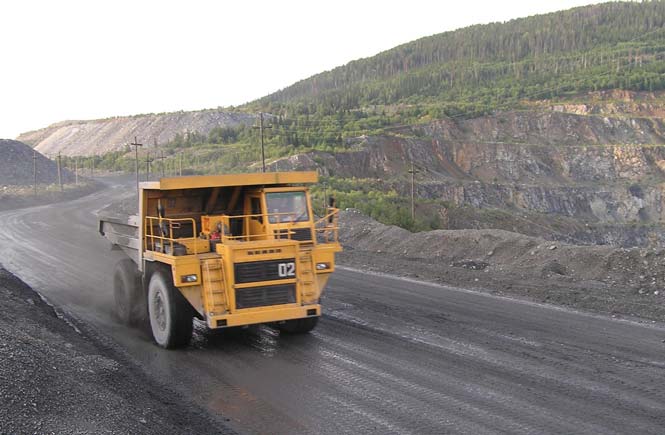 Under a recently announced 10-year agreement, BelAZ will provide trucks similar to the one pictured here to Russian resources conglomerate Mechel for
haulage duty at Mechel's Elga coal mining operations in Yakutia.

Russian mining and metals company Mechel OAO announced it recently signed a long-term partnership agree-ment with Belarusian truck builder BelAZ for delivery of mining trucks to Mechel's operations, along with spare parts provisioning.

Mechel said the two parties agreed in principle to a 10-year partnership in August 2011, when a Mechel delegation visited Minsk, Belarus, to discuss ways to improve Mechel Group's ties with Belarusian enterprises. Mechel CEO and Chairman Igor Zyuzin and BelAZ General Director Pyotr Parkhomchik later signed the agreement in the presence of Russian President Dmitry Medvedev, Belarusian President Alexander Luka-shenko, Russian Prime Minister Vladimir Putin, Belarusian Prime Minister Mikhail Myasnikovich, and other dignitaries.

Mechel Group's mining division, which is one of BelAZ's chief customers in Russia, plans to acquire mining trucks mainly for use at its Elga coal deposit which has estimated reserves of 2.2 bil-lion mt of coking coal, located in south-eastern Republic of Sakha (Yakutia). Mining at this deposit, which is one of the world's largest, commenced in August 2011.
---
As featured in Womp 2012 Vol 02 - www.womp-int.com