The latest from the
World Mining Equipment
Video Library
View



Canada Blocks Chinese Investments in Lithium Mining

As we were closing this edition, Canada surprised the mining world by announcing it would limit foreign investments in Canadian exploration and development companies. Canada's Minister of Innovation, Science and Industry, the Honorable François-Philippe Champagne, tried to explain the government's decision regarding investments in 'Canadian critical minerals companies' and the Investment Canada Act (ICA). "While Canada continues to welcome foreign direct investment, we will act decisively when investments threaten our national security and our critical minerals supply chains, both at home and abroad," Champagne said. "In accordance with the ICA, foreign investments are subject to review for national security concerns, and certain types of investment, such as those in .... read more


Steve Fiscor, Publisher & Editor in Chief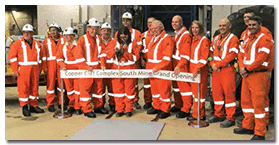 Vale Canada Opens South Mine Project at the Copper Cliff Complex
Vale Canada Ltd. officially opened the ninitial phase of its C$945 million ($688 million) South Mine Project at the Copper Cliff Complex in Sudbury, Canada. "This first phase of the Copper Cliff Mine Complex South Project enhances our supply of low-carbon nickel and other critical minerals and adds to the .... read more
BHP, Rio Tinto to Collaborate on New Tailings Technology
Multinational miners BHP and Rio Tinto have formed a partnership agreement to accelerate the development of technology that could significantly increase water recovery from mine tailings, and in turn reduce potential safety risks and environmental footprints associated with tailings storage facilities (TSFs). The first project will involve testing the application of an innovative large-volume filter unit at a BHP copper mine in Chile, which would remove up to 80% of the water in the tailings stream before it is deposited in a TSF. .... read more

Top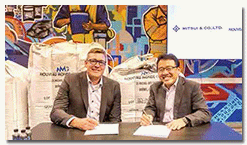 NMG Signs Graphite Offtake Agreement with Panasonic
Nouveau Monde Graphite, Inc. (NMG), Mitsui & Co., Ltd., and Panasonic Energy Co., Ltd., have entered into a framework agreement to enable the next development steps of NMG's ore-to-battery-market integrated graphite project in Québec, Canada. NMG will put investment to use in the upcoming months, optimizing the feasibility study..... read more


History-making Results from Wheeler River ISR Field Test
Denison Mines Corp. said it has successfully recovered uranium bearing solution from the Phoenix in-situ recovery (ISR) feasibility field test underway at the Wheeler River project in Canada's Athabasca Basin region in northern Saskatchewan. "The successful recovery of uranium bearing solution from Denison's high-grade Phoenix deposit is a historic moment for uranium mining in Canada," Denison President & CEO David Cates said. "This accomplishment reflects the culmination of several years of technical de-risking ..... read more


| | |
| --- | --- |
| AROUND THE WORLD - USA & CANADA | |
Jervois Commissions Idaho Cobalt Operations
Jervois Global Ltd. commenced the first stage of plant commissioning at its Idaho Cobalt Operations mine site (ICO), following a successful opening ceremony on Friday, October 7, 2022. With equipment undergoing final completion test work, commercial concentrate production is expected across Q4 2022. Jervois expects to achieve full .... read more


PureGold Suspends Operations
Citing a cash balance of $2 million and a net working capital deficit of approximately $13 million, PureGold Mining announced that it is suspending operations and placing the PureGold mine, located in Red Lake, Ontario, Canada, on care and maintenance immediately. The company said the mine has failed to achieve consistent positive site-level cash flow, notwithstanding recent reductions in operating costs and sequential quarter over quarter increases in production. If additional outside financing is ....read more

Top
Suncor Acquires Teck's Stake in Fort Hills Oil Sands Project
Canadian oil sands operator Suncor Energy will purchase an additional 21.3% working interest in the Fort Hills Project and associated sales and logistics agreements from Teck Resources for C$1 billion ($740 million). The transaction will increase Suncor's share of the project to 75.4%. "[This] underscores Suncor's confidence in the longterm value of the Fort Hills Project," said Kris Smith, interim president and CEO for Suncor. "This acquisition is a part of our Base Plant mine replacement strategy." The company's new mining and upgrading teams .... read more


| | |
| --- | --- |
| AROUND THE WORLD - Latin America | |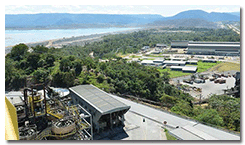 Vale Reorganizes Nickel and Copper Assets in Brazil
The Vale board has approved the reorganization of base metals operations held by Vale S.A. in Brazil. The approval provides for the transfer of the Brazilian copper assets to Salobo Metais S.A. and the transfer of Brazilian nickel assets to a new company to be established by Vale in Brazil. Both copper and nickel assets ... read more


Top
Biden Administration Targets Nicaraguan Gold
U.S. President Joe Biden signed an executive order (EO) that bans the import of gold from Nicaragua and also bans Americans from doing business with gold mines in the Central American country. Moreover, the U.S. Department of the Treasury's Office of Foreign Assets Control (OFAC) designated the Nicaraguan mining authority General Directorate of Mines (DGM) for sanctions and specifically named Salvador Mansell Castrillo, who is the Nicaraguan Minister of Energy and Mines, pursuant to U.S. EO 13851. Biden expanded the ... read more


| | |
| --- | --- |
| AROUND THE WORLD - Australasia | |
FMG's Iron Bridge Ships First Magnetite Ore to Processing Plant
Fortescue Metals Group (FMG) said its track record of delivering complex projects continues, while marking first ore feed into the processing plant at its Iron Bridge Magnetite project in Australia's Pilbara iron ore mining district. With first production anticipated in Q1 2023, Iron Bridge will see the world's fourth largest iron ore miner deliver an enhanced …. read more


Top

Copper Mountain to Sell Australian Project to Harmony
Canada's Copper Mountain Mining Corp. said it has reached an agreement with South Africa's Harmony Gold Mining Co. Ltd. to sell its Eva copper project and the associated 2,100 km2 exploration land package in Queensland, Australia for a total cash consideration of $230 million. Under the terms of the transaction, Copper Mountain will receive $170 million in cash on closing of the transaction and up to $60 million in cash, based on a contingent payment arrangements. Harmony will pay Copper Mountain 10% of the incremental  …. read more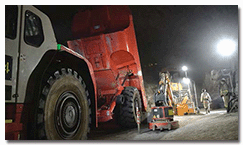 Kamoa Produces Record Q3 Copper Tonnage
Kamoa Copper set a new quarterly production record in the third quarter of 2022 by producing 97,820 metric tons (mt) of copper in concentrate, up from 87,314 mt produced in the second quarter and 55,602 mt produced in the first quarter. Located in the Democratic Republic of Congo, Kamoa milled 2.1 million mt of ore at an average feed grade …. read more
Top
Rail and Power Issues Hinder South Africa
By Gavin du Venage, South African Editor.
Ailing infrastructure has become a major obstacle for South Africa's mines as they recover from covid lockdowns. Rail, ports and electricity are all in a declining state of availability, hurting the country's ability to produce and ship minerals. The country's largest iron ore producer Kumba, said it is losing millions of dollars in potential sales because the stateowned freight rail operator Transnet, cannot move the agreed rate of tonnage. "We could ship another 50-billionrand ($2.7 billion) if Transnet could provide the service that it said .... read more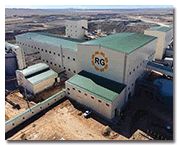 RG Gold Launches Ore Processing Plant in Kazakhstan
A leading gold producer in Kazakhstan, RG Gold, has launched a new $420 million processing plant that is expected to quadruple its output to roughly 190,000 ounces (oz) in 2023. RG Gold is majority owned by Verny Capital (65%), a Kazakh private equity group, and Resource Capital Funds (35%). The new plant's annual processing capacity amounts to approximately 5 million metric tons .... read more


Top
Saudi Arabia to Host Second Future Minerals Forum
Saudi Arabia's Ministry of Industry and Mineral Resources (MIM) announced initial details about the second Future Minerals Forum (FMF), which will take place from January 10-12, 2023 at the King Abdulaziz International Conference Center in Riyadh. FMF 2023 will gather global mining industry leaders, including governments and business executives from around the world, and provide a platform to discuss the future potential of mining in Africa, and West and Central Asia. Speaking about the event, His Excellency .... read more



| | |
| --- | --- |
| THIS MONTH IN COAL | |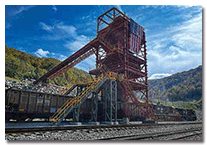 CONSOL Energy Commissions Itmann Preparation Plant
CONSOL Energy Inc. announced that it commissioned the Itmann coal preparation plant in late September, with the first train of Itmann coal loaded and shipped on October 12, 2022. When fully operational, the Itmann No. 5 mine is projected to produce approximately 900,000 tons per year of premium, low-vol metallurgical coking coal and is expected to serve .... read more


Top
Bowen Ships First Coal From Broadmeadow East
Australia's Bowen Coking Coal Ltd. has railed its first coal from the Broadmeadow East mine (BME) through to Dalrymple Bay Coal Terminal (DBCT), near Mackay. BME is the first pit to come on-line as part of BCB's greater Burton Complex, in Queensland's Bowen Basin. It is the company's second operating mine, following first production and sales from the Bluff mine in June 2022. Coal production commenced at the BME pit in July this year and is expected to ramp up to steady-state production of between 800,000 metric tons  …. read more

| | |
| --- | --- |
| FEATURE - Slope Stability | |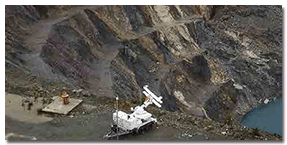 Tech Advances Aim to Tame the Risky Business of Slope Stability
Pit slope design has always been a quintessential risk-vs.-reward endeavor. The latest geotechnical products and services offer the prospect of reducing risk while maximizing economic return.

By Russell A. Carter, Contributing Editor

The ongoing task of ensuring slope stability in a mine involves a broad range of disciplines and interests. For a geotechnical engineer, it encompasses field work, data analysis and iterative modeling to produce an acceptable pit slope angle plan for a given project or mine phase. For a mining engineer, pit wall stability will have a strong influence on mine layout options and use of available resources to maximize production efficiency. And for a mining executive, pit slope strategies are inextricably linked to project economics; steeper angles ..... read more



For more companies with products in the Slope Stability market -
Go Here
| | |
| --- | --- |
| FEATURE - Mining Software | |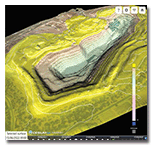 Software for Successful Mines
We explore the latest software releases across mine design, planning and scheduling.

By Carly Leonida, European Editor.

Today, some of the biggest challenges in open pit mine design revolve around the need for accurate yet speedy decision making fueled by increased production demands and the need to keep pace with the operational tempo. Mining engineers are looking for tools that enable them to consider or respond to opportunities in the mine planning process. Data enables better decisions but, as data capabilities grow, so too do the challenges that engineering and management teams must grapple with to ensure data is transformed into value, rather than becoming a bottleneck or a source of 'paralysis by analysis.' The ever-growing size and complexity of datasets and the desire to incorporate all available data effectively, as well as ..... read more

Top

For more companies with products in the Mining Software market -
Go Here
| | |
| --- | --- |
| FEATURE - Crusher Maintenance | |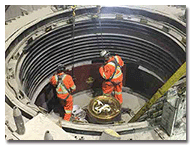 Crusher Service Offerings Proliferate
Parts and labor constraints fuel demand for a growing list of crusher maintenance service and support offerings.

By Jesse Morton, Technical Writer

Ongoing parts and labor constraint challenges to crusher maintenance plans can be best mitigated by adopting a customized service or support offering, according to the top suppliers and OEMs in the space. The list and scope of the offerings available continually expands, and demand for them is currently solid, prompting suppliers to publicize recent releases, capabilities and accomplishments.
Supporting the Entire Machine
Optimum Crush said the company is seeing trending demand for custom services and engineered solutions that reduce future crusher maintenance and the associated labor and costs. "Most mines do not have cone crusher engineers on staff," said Jerrod Dulmes, founder and president. "In a time where manpower is becoming a challenge, especially at remote mine sites, we work with ..... read more


For more companies with products in the Crusher Maintenance market -
Go Here
| | |
| --- | --- |
| FEATURE - Mineral Exploration | |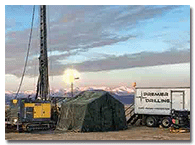 New Developments in Exploration Drilling
New tools and techniques allow drillers to do their jobs more safely and efficiently.

By Steve Fiscor, Editor-in-Chief

When mining companies are exploring for minerals, and determining the subterranean characteristics of a mine site, quality matters at every stage of the drilling process, which includes drilling clean, straight holes that are on target. Premier Drilling Co. has the skill sets that mining companies expect. "As conditions change, we adjust drilling and sampling methods and even drill rigs, if needed, to deliver results on time and within budget," said James Stephens, client services manager for Premier Drilling. "We have the drilling expertise, equipment and specialized tooling to safely and efficiently deliver drilling and sampling services for mineral exploration and water well projects." Premier's top priority is safety, Stephens explained. "Each project has a site-specific health and safety .... read more

Top


For more companies with products in the Drilling market -
Go Here
| | |
| --- | --- |
| Video Presentations | |
The latest listings from the World Mining Equipment Video Library - to view the video, click the image.
For more details on the Video Hub -

Go Here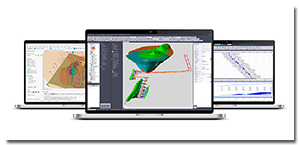 Deswik expands local presence to India
Innovative technology solutions provider, Deswik, continues to support India in its drive for more efficient and sustainable mining operations with a new presence in India. The new operation will be based in Gurugram, in the Northern state of Haryana, and is Deswik's first entry in India .... read more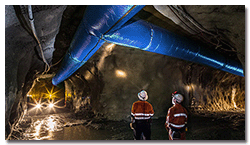 Ericsson and Becker Mining Systems AG drive digital transformation with Private 5G
Becker Mining Systems AG has signed a multi-country reselling agreement with Ericsson to sell and deliver the Ericsson EP5G and private network solutions. The frame agreement covers many countries including Canada, US, Mexico, Chile, France, Germany and Poland with plans to expand the agreement to new .....read more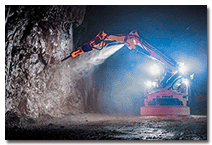 Scamec LC Thor – the new scaler from Normet
Normet has announced the launch of the Scamec LC Thor, replacing its predecessor, the Scamec 2000. The company states, that its new machine marks the start of a new era of underground scaling operations, with the all new Scamec LC Thor making the most challenging of underground operations safer than ever before (ITU) .... read more

Top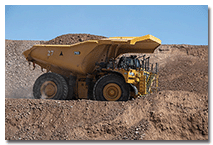 New Cat® 793, best-in-class payload, increased fuel efficiency and faster cycle times
Building on a foundation of nearly 6,000 trucks sold, the new Cat® 793 offers up to 6% more payload than the 793F and boasts the highest payload in its size class, up to 244 tonnes (265 tons). The available High Performance (HP) Body design further reduces empty machine weight to increase payload capacity. Increased productivity ....read more

Alimak Group appoints Johnny Nylund as Chief Communications Officer
Nylund is currently Head of Press and Public Affairs at Sweco, one Europe's leading architecture and engineering companys, has previously held similar positions at Business Sweden, AkzoNobel and Swedish Radio, and has experience from the PR industry .... read more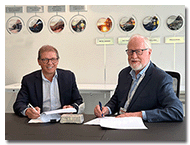 Tenova Technology - Magnesium Oxide (MgO) Production Plant
Tenova, developer and provider of sustainable solutions for the green transition of the metals industry, was awarded a contract by Australian based Latrobe Magnesium Limited (LMG). The scope of the contract includes the engineering, supply, and supervision of the Magnesium Oxide (MgO) production plant at Latrobe Valley, Victoria, Australia, a demonstration plant using .... read more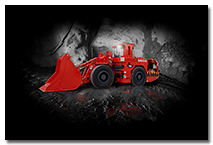 Sandvik - Toro™ LH202 narrow vein loader with Stage V engine
Sandvik is upgrading its three-tonne loader for narrow vein applications. Previously known as Sandvik LH202, the loader is now available with a Stage V compliant engine and joins the bull family as Toro™ LH202. Designed specifically for narrow-vein underground mining applications, with its robust structure, very compact size and three-tonne payload .…. read more

Top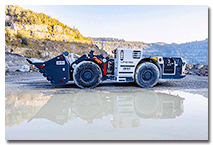 GHH - LF-10 NEO
GHH has unveiled its new LHD, the LF-10 NEO. A powerful, compact 10 ton loader, an all-around improved version of the well-established LF-10, the LF-10 NEO is the latest in a line of new GHH loaders such as the LF-14, the LF-7 and the LF-8. The LF-10 NEO has a z-link design with the maximum tipping height of 2.5 m, ideal for loading all 30 ton trucks ....read more
DECEMBER 6-9, 2022: American Exploration & Mining Association Conference, The Nugget, Reno, Nevada, USA.
Contact: Web: www.mining-america.org
FEBRUARY 3-8, 2023: International Society of Explosives Engineer's 49th Annual Conference on Explosives and Blasting Technique, San Antonio, Texas, USA.
Contact: Web: www.isee.org
FEBRUARY 6-9, 2023: Mining Indaba, Cape Town, South Africa.
Contact: Web: miningindaba.com
FEBRUARY 26-MARCH 1, 2023: Society for Mining, Metallurgy and Exploration (SME) Annual Conference & Expo, Denver, Colorado USA.
Contact: Web: www.smenet.org
APRIL 2-5, 2023: Haulage & Loading, El Conquistador Resort, Tucson, Arizona USA.
Contact: Web: www.haulageandloading.com
MAY 9-11, 2022: US Coal Show, Pittsburgh, USA
Contact: Web: www.uscoalshow.com
JUNE 13-16, 2023: Expomin, Santiago, Chile
Contact: Web: www.expomin.cl
JUNE 17-22, 2023: 19th North American Mine Ventilation Symposium, South Dakota School of Mines, Rapid City, South Dakota, USA.
Contact: Web: namvs2023.org
| | |
| --- | --- |
| WHO'S MOVING WHERE | |

Anglo American announces the appointment of Al Cook as CEO of De Beers Group and Bruce Cleaver, current CEO of De Beers Group, as co-chairman of De Beers Group, both with effect from early 2023. Cleaver decided to step back after six years as CEO to a non-executive role. Cook brings more than 25 years of international leadership experience, gained predominantly at BP and Equinor, a Norwegian oil and gas company. He previously led Equinor's global strategy and business development, developing the company's net zero strategy.

Jervois Global Ltd. appointed Carlos Braga as president and executive general manager for Jervois Brasil as it progresses towards a restart of the São Miguel Paulista refinery in São Paulo. Braga previously served as CEO of the Brazilian private fertilizer group, Morro Verde Fertilizer.

Victoria Gold Corp. named Timothy Fisch as vice president and general manager for the Eagle Gold mine. Fisch previously served as general manager for Imperial Metals Corp.'s Mount Polley and Red Chris mines, and more recently was a member of the project design team for Coeur Mining's Silvertip Expansion project.

Jason Attew has been appointed president and CEO for Liberty Gold Corp. He succeeds Cal Everett, who will be retiring from his role as president and CEO but will continue as an active and engaged member of the Liberty board. Attew was most recently president and CEO of Gold Standard Ventures Corp. that held the South Railroad Project, an open pit, heap leach project located on Nevada's Carlin trend, and successfully negotiated the acquisition by Orla Mining Ltd. for $C 242 million. Prior to this role he was CFO of Goldcorp Inc.

Silver Mountain Resources appointed Richard Contreras as its COO. Contreras previously worked as a country manager (Peru) for a subsidiary of Pan American Silver Corp. and as a general manager for a subsidiary of Glencore plc.

The International Council on Mining and Metals (ICMM) announced Iván Arriagada, CEO of Antofagasta plc, as its new chair, succeeding Richard Adkerson, chairman and CEO of Freeport-McMoRan.

Archer Exploration Corp. appointed Jack Gauthier as vice president of exploration. Gauthier has held senior positions with Trans-Siberian Gold Plc, Kinross Gold Corp., Bema Gold Corp., Cambior Inc., Azimut Exploration Inc., Geomega Resources Inc., and Noranda Inc. Most recently, he was vice president, geology, at NioBay Metals Inc.

SNC-Lavalin named Miguel Tortosa as vice president and general manager for mining and metallurgy, Canada. Along with leading business initiatives for the mining and metallurgy practice across Canada, Tortosa will be responsible for identifying and executing on new growth opportunities for the global mining and metallurgy practice.
About - providing an abreviated version of the current print edition of E&MJ, WOMP is distributed throughout the world to decision makers in the global mining industry, the last week of every month.

Subscribe to E&MJ - To receive your own copy of the print edition of E&MJ, click here , and complete your details. E&MJ is available free of charge to qualified readers.

Contact - if you have views, opinons or comments or editoral that you would like to submit, we would be delighted to hear from you - click here

Top